BioHealth Innovation, Inc. (BHI), a regional private-public partnership focusing on commercializing market-relevant biohealth innovations and increasing access to early-stage funding in Central Maryland, announced today the appointment of GenVec, Inc. President and Chief Executive Officer Cynthia L. Collins to its Board of Directors. BHI also announced that BHI Founding Board Member Jerry Parrott, formerly with Human Genome Sciences, has stepped down from his board seat but will continue to remain active on BHI's Commercial Relevance Advisory Board.
"Cindy's addition to the BHI Board of Directors provides us with access to and perspective from another talented biopharma leader from this region," said Scott Carmer, BioHealth Innovation, Inc. Chairman of the Board and Executive Vice President of Commercial Operations at MedImmune. "Her tremendous depth and breadth of experience across the industry, particularly with regard to diagnostics as well as therapeutic areas ranging from antivirals to oncology, will be an asset to the companies we work with who are seeking to commercialize biohealth innovations.
back to top
---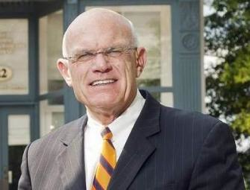 Lets collaborate on building a vibrant biotech (or any other) community! Nice chestnut, but how does one design a community that functions across industries, geographies, support organizations, academic institutions and federal labs, each with very different missions and views of their (and others') roles? How do you find a shared vision for these variant groups, one that drives growth for the greater region and doesn't cause the players for fight over each opportunity as if it is the last scrap of possibility we'll see? How do you prevent such a vision from becoming another dusty whitepaper, where behaviors weren't aligned to make it happen? I had a chance to discuss how such a collaboration should be designed with Rich Bendis, President & CEO of BioHealth Innovation (BHI), an organization which spans from Rockville to Baltimore.
back to top
---
POSITION DESCRIPTION – Entrepreneur-in-Residence
The Entrepreneur-in-Residence (EIR) will lead in the evaluation of early-stage technologies, provide a strategic plan for start-up companies, advise BHI on opportunities for new ventures, and lead the commercial strategy for mature assets. The EIR influences the BHI organization by strategically managing and providing information, intelligence and insights that drive critical business decisions. The EIR will oversee primary and secondary research and will provide strategic recommendations and insights on the direction of potential assets.
back to top
---
Whether you are a budding life science entrepreneur or potential investor, this event should be of interest to you. Multiple speakers explain how to acquire funding from Venture Capitalists and other investors.
AGENDA:
6:00 PM- 6:30 PM Registration and Networking and Life Sciences Speed Dating (Refreshments Served)
6:30 PM – 6:45 PM Dr. Jeffrey Hausfeld--Welcoming Remarks and Society of Physician Entrepreneurs Introduction
6:45 PM - 8:00 PM "Show Me the Money!" presentation followed by Q & A
back to top
---
In partnership with BHI, the SBIR Resource Center(R) is offering a daylong seminar on How To Win SBIR Awards(SM) - at all federal agencies - with a primary emphasis on the National Institutes of Health (NIH). This event incorporates ALL of the necessary strategic planning, persuasive proposal writing, project planning/management and Federal project cost-accounting strategies to make your application successful. Walk away with a deep understanding of what it takes to win and an ability to customize SBIR/STTR win strategies for specific projects. Get equipped to evoke positive responses in SBIR/STTR proposal evaluators (very different from all other programs).
WHEN: Tuesday, 5 March 2013, 8:30am – 6:00pm (45 min. lunch break)
WHERE: Rockville Economic Development, Inc.95 Monroe Street - Rockville, MD 20850
(short walk from Rockville Metro Sta.)
301-315-8096 (location phone)
REGISTRATION: or call 410-315-8101 OR email the SBIR Center; Class limited to 18-20 participants
TUITION: $325 ($375 after February 25) -- satisfaction assured or tuition is returned
DISCOUNT: BioHealth Innovation may underwrite $175 of the tuition for select biohealth companies through its Commercial Relevance Program.
To inquire about the discount, Contact Ethan Byler
back to top
---
In this newsletter we proudly present the new Chairman of the Advisory Board: Richard Bendis.
With his expertise on innovation strategy The Technopolicy Network intends to strengthen
its position as the global leading network on Science Based Regional Development and Science Based Incubation. In his article he will give you several insights in the opportunities that lie ahead of us.
This is the time to pay tribute to the achievements of our founding Chairman, Prof. Roger Stough. With his advice and support Prof. Stough made The Technopolicy Network to what it now is. In his article he looks back on the growth of The Technopolicy Network over the past decade.
back to top
---
The next event in Tech Transfer Speaker Series will be taking place on February 13, 2013 in the William E. Hanna, Jr. Innovation Center (9700 Great Seneca Highway Rockville, Maryland 20850).
TEDCO has undergone a number of changes over the past two years. These changes have resulted in a variety of new programs and changes to old programs. The talk will provide an overview of TEDCO's new programs, including its affinity funds, and where TEDCO is headed as a funding organization.
Speaker:
Stephen Auvil is the senior vice president for technology transfer and commercialization at the Maryland Technology Development Corporation (TEDCO). In this role, he is responsible for overseeing TEDCO's funding programs.
back to top
---
Vaxin Inc., a clinical stage vaccine development company today announced the appointment of David Brake Ph.D. to its Board of Directors.
"Vaxin has a long history of product development in animal health. It will be great to have someone with David's expertise in this area joining our Board," said David J. Drutz, MD, Vaxin's Chairman. "Vaxin has significant ongoing collaborations with Drs. Henry Baker and Nancy Cox at Auburn University in the development of a vaccine to sterilize dogs and cats and with Dr. Haroldo Toro also at Auburn University in the development of influenza and other vaccines for poultry. We now have someone to help provide valuable product development and business insights on these initiatives."
back to top
---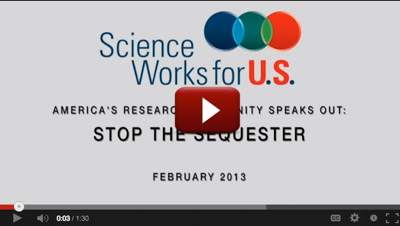 Patrick O'Shea, Vice President for Research at University of Maryland, urges Congress to protect research students and ensure america's future by stoping the sequester.
back to top
---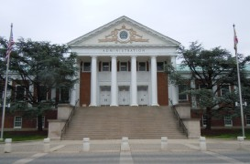 The University of Maryland, College Park (UMCP) was recently named as the 5th "Best Value in Public Colleges" by Kiplinger, trailing only the College of William and Mary, the University of Florida, the University of Virginia and the University of North Carolina at Chapel Hill.
Maryland was ranked 5th for in-state students and 10th for out-of-state.
The annual Kiplinger study bases its ranking on a combination of financial factors, including total cost-per-year and cost after need-based aid for in-state students, total cost-per-year and cost after need-based aid for out-of-state students and average debt at graduation. Kiplinger also factors in the schools' admission rates and four-year-graduation rates.
back to top
---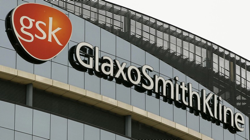 GlaxoSmithKline (GSK), the British pharmaceutical company, reported lackluster fourth quarter earnings for 2012 this morning, with a 3.5% drop in revenue. But the company's performance would have been much worse if it hadn't successfully avoided a looming threat that every brand-name pharmaceutical maker faces from time to time: the end of a patent on a blockbuster drug.
GSK's Advair inhaler (called Seretide in most of Europe and India)—used to treat asthma and chronic obstructive pulmonary disease—lost its patent at the end of 2010. Ordinarily, a cheaper, generic version of a patented drug comes out shortly after the patent expires, and the generic quickly eats away at the marketshare and revenue of its branded progenitor. But Advair still brings $8 bln in sales to GSK, making it the third highest grossing drug worldwide. The only other off-patent pharmaceutical in the top ten is Lipitor, used for treating high cholesterol, which earned its maker, Pfizer, less than half as much in 2012 as it did in 2011, the year its patent expired (in spite of Pfizer's unprecedented campaign to keep Lipitor a top-seller by strategically slashing prices).
back to top
---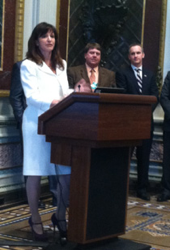 Julie Lenzer Kirk, Executive Director of the Howard County Economic Development Authority's Maryland Center for Entrepreneurship and Co-Chair of Startup Maryland, will brief White House officials during an event intended to celebrate entrepreneurship and the Startup America Partnership. The briefing, by invitation only, will be held at 3 p.m., February 5 at the White House.
The Startup Maryland team was invited to share how their efforts have developed over the past year, as well as highlight the group's themes and areas of concentration for the future. As one of the most active state-based regions over the past year, Startup Maryland has attracted more than 500 startup participants in the eight months since officially launching. In addition to Kirk, other Maryland participants include Startup Maryland Co-Chair and CEO of kloudtrack®, Mike Binko; Brian Murphy, founder/CEO of Smith Island Baking Co.; David Troy, CEO of 410Labs, Inc; and Johnny Shockley, Cofounder of Hooper's Island Oyster Aquaculture Co.
back to top
---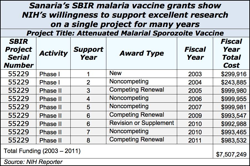 There's a special place in NIH's heart for SBIR research to develop drugs, medical devices and other products that require FDA approval. For these capital intensive products where time horizons for market entry are long, many NIH institutes offer extra millions and extra years of SBIR grant support after Phase II ends.
For most institutes, SBIR Phase IIB Competing Renewal grants are the vehicle for giving extra money. At NCI and NHLBI, Bridge grants do the same thing.
back to top
---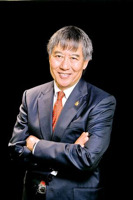 A University of Maryland, College Park fundraising campaign that began in 2006 has reached its goal of $1 billion.
It was the largest fundraising drive ever undertaken by a public institution in the Washington and Baltimore region and the largest campaign of any public university in Maryland.
The school said it raised $1.008 billion from nearly 130 million individuals, companies and foundations, including 125,000 alumni.
back to top
---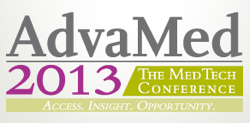 After its outstanding success in Boston in 2012, AdvaMed 2013: The MedTech Conference is back in our nation's capital, Washington, DC. AdvaMed 2013 is the leading MedTech Conference in North America, bringing more than 1,000 companies together in a uniquely multifaceted environment for business development, capital formation, innovative technology showcasing, world-class educational opportunities and networking. This must-attend event for the MedTech industry will be held September 23 - 25 at the Walter E. Washington Convention Center. Please visit www.advamed2013.com for more information on the MedTech Conference.
back to top
---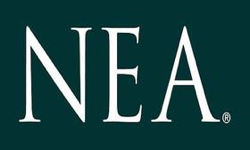 We all know that venture capitalists help entrepreneurs create and grow great companies. Those great companies create jobs and improve our standard of living. Yet what many don't realize is that the traditional venture industry is consolidating.
Washington area private firms, such as New Enterprise Associates, Grotech, New Atlantic Ventures and Novak Biddle, that raise money from third-party investors are becoming fewer and farther between, with just over 500 such firms in the U.S. last year. Yet, our country's most promising start-ups continue to get funded in part because of the rise of corporate venture capital.
back to top
---
Startup Maryland (www.startupmd.org), a state-wide initiative FOR Entrepreneurs…BY Entrepreneurs, today announced a partnership with CoFoundersLab (www.cofounderslab.com) to provide the Maryland entrepreneur community with a free way to find a co-founder/business partner. To meet this need Startup Maryland and CoFoundersLab combined efforts and brands to develop a TeamFinder portal – which is also unveiled today as a new Resource at: http://startupmd.org/buildmyteam/
The branded TeamFinder portal is the first component of Startup Maryland's Connection initiative. Connection joins Celebration, Coaching and Capital as four primary Areas of Concentration for Startup Maryland throughout 2013 and beyond. These four guiding initiatives were officially announced last week at a White House reception during which Startup Maryland highlighted past successes and future plans for Presidential advisors and officials from several government agencies.
back to top
---

US venture capital (VC) funding in the life sciences sector, which includes the Biotechnology and Medical Device industries, dropped 14 percent in dollars and 7 percent in deals during 2012 according to a new PwC US report, "Double-digit dip" that includes data from the MoneyTree™ Report from PricewaterhouseCoopers LLP and the National Venture Capital Association based on data provided by Thomson Reuters. Venture capitalists invested a total of $6.6 billion in 779 Life Sciences deals during the year, compared with $7.7 billion in 836 deals during 2011. The number of Life Sciences companies receiving VC funding for the first time reached the lowest level since 1995 with only 135 companies receiving funding in 2012.
Compared to the prior quarter, Life Sciences venture funding rose 11 percent in Q4 2012 to $1.9 billion. Deal volume also increased, rising 12 percent to 187 deals compared to the prior quarter.
back to top
---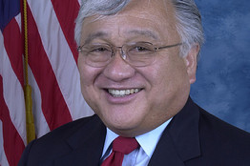 Congressman Michael Honda (D., Calif.), who has been representing Silicon Valley in the U.S. House of Representatives for the past 12 years, recently submitted a bill asking for Congress to create and fund a new office at the U.S. Food and Drug Administration, which would be called the Office of Wireless Health.
The office would be tasked with regulating the growing number of mobile, wireless health gadgets and applications, which have been proliferating wildly since the start of the smartphone craze.
back to top
---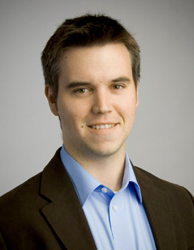 There are more market research reports, survey results and industry metrics related to mobile and digital health floating around these days than in years past: Our recently published State of the Industry Q4/2012 Year in Review report included a summary of 16 different metric-loaded reports that published during the last three months of the year alone. That means results from one or more digital health surveys published each week leading up to the end of 2012.
While far from perfect, these market numbers help shape our perception of what's really going on in the market at large. Rightly or wrongly, even small surveys can have this effect.
back to top
---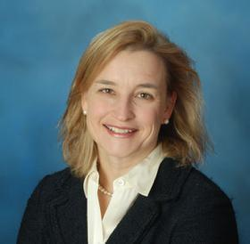 Clinical stage biopharmaceutical company Catabasis Pharmaceuticicals Inc. has pulled in an $8.7 million round of funding, according to federal documents.
This is the not the first investment round for the Cambridge, Mass-based company which is focused on the development of treatments for metabolic and inflammatory diseases. In 2010, the company closed a $48 million Series A financing backed by SV Life Sciences, Clarus Ventures, MedImmune Ventures and Advanced Technology Ventures. In December 2011, the company received an $8 million Series A extension.
back to top
---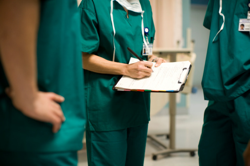 As hospitals work to boost their efficiency and the quality of care they deliver, many are finding they need new ways to go about finding and creating solutions to their post-Affordable Care Act challenges. They're also looking for new revenue streams.
With that in mind, one California health system put up $40 million to seed an independent, for-profit company that will help commercialize ideas that come from physicians and staff members while also feeding them promising new technologies and concepts from the outside.
back to top
---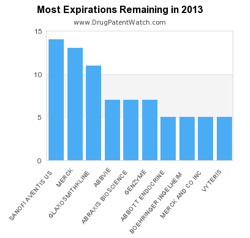 This infographic from DrugPatentWatch shows that Sanofi Aventis, Merck, and GlaxoSmithKline face the most patent expirations this year. Perhaps not surprisingly, GlaxoSmithKline and Sanofi Aventis are also among the firms with the most drug patents.
back to top
---

Blue Button Plus (Automated and Interoperable Blue Button) can provide a technology path for startups and innovators to build new products and services to help Americans with their health. But beyond, technology startups and small businesses have to think about practical matters like funding. What are ways that the federal government is trying to help health startups, particularly health tech startups, develop and commercialize businesses?
The Small Business Innovation Research (SBIR) program is a federally-funded program encourages domestic small businesses to engage in Federal Research/Research and Development (R/R&D) that has the potential for commercialization. Through a competitive awards-based program, SBIR enables small businesses to explore their technological potential and provides the incentive to profit from its commercialization. By including qualified small businesses in the nation's R&D arena, high-tech innovation is stimulated and the United States gains entrepreneurial spirit as it meets its specific research and development needs.
back to top
---