BioHealth Innovation, Inc. (BHI), a regional private-public partnership focusing on commercializing market-relevant biohealth innovations and increasing access to early-stage funding in Central Maryland, announced today the formation of its Commercial Relevance Advisory Board (CRAB). Members of the CRAB represent diverse business and academic organizations from throughout the region, such as venture capital firm New Enterprise Associates, Ernst & Young, the Howard Hughes Medical Institute, the University of Maryland (UMD), Johns Hopkins University, and leading biotechnology companies.
The CRAB will assist BHI in evaluating market-relevant research and product development opportunities as well as help determine the commercial applicability of emerging entrepreneurs, companies and their science or technology. BHI will utilize feedback from CRAB members as part of its due diligence process for establishing formal client relationships and potentially future investments.
back to top
---
In partnership with BHI, the SBIR Resource Center(R) is offering a daylong seminar on How To Win SBIR Awards(SM) - at all federal agencies - with a primary emphasis on the National Institutes of Health (NIH). This event incorporates ALL of the necessary strategic planning, persuasive proposal writing, project planning/management and Federal project cost-accounting strategies to make your application successful.
back to top
---

The Tech Council of Maryland (TCM), Maryland's largest technology trade association with more than 400 life science and technology members employing more than 200,000 in the region, will honor Dr. James Barrett, a general partner in venture capital firm New Enterprise Associates (NEA), with its third annual Lifetime Achievement Award. Barrett will be presented the award at TCM's Lifetime Achievement Gala, which is taking place March 6 at the Bethesda North Marriott Hotel and Conference Center.
The TCM Lifetime Achievement Award is given each year to a local individual who has gone above and beyond to serve the community at large over the course of his or her career. Recipients display commitment and leadership both in the field and within their company, fostering new ideas and encouraging creativity. The recipient also demonstrates generosity and compassion, making sure their work benefits others.
back to top
---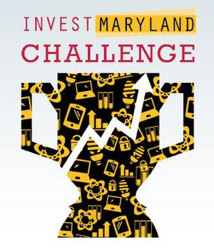 The InvestMaryland Challenge has whittled down the 259 start-up companies that applied to the business competition to 33 semifinalists.
Only nine of those companies will move on to be finalists in the contest; three will win grand prizes of $100,000.
On March 5 the semifinalists will pitch their ideas to a panel of judges and complete a product demonstration. Grand prizes will be announced April 15.
back to top
---

The following funding opportunity announcements from the NHLBI or other components of the National Institutes of Health, might be of interest:
NIH Guide Notice:
NOT-HL-13-167: Notice of Intent to Publish a Funding Opportunity Announcement for Clinical Centers (CC)
The National Heart, Lung, and Blood Institute intends to publish a Funding Opportunity Announcement (FOA) to solicit applications for institutions to participate as Clinical Centers (CC) for the NHLBI Prevention and Early Treatment of Acute Lung Injury (PETAL) Clinical Trials Network, a new multi-center clinical trials network that will develop and test prevention or early treatment strategies for Acute Lung Injury. Read more.
NOT-HL-13-168: Notice of Intent to Publish a Funding Opportunity Announcement for a Clinical Coordinating Center (CCC)
The National Heart, Lung, and Blood Institute intends to publish a Funding Opportunity Announcement (FOA) to solicit applications for institutions to serve as the Clinical Coordinating Center (CCC) for a new multi-center clinical trials network that will develop and test prevention or early treatment strategies for Acute Lung Injury. Read more.
NOT-OD-13-043: NIH Operation Plan in the Event of a Sequestration
The NIH continues to operate under a Continuing Resolution as described in NOT-OD-13-002, and therefore all non-competing continuation awards are currently being funded at a level below that indicated on the most recent Notice of Award (generally up to 90% of the previously committed level). Final levels of FY 2013 funding may be reduced by a sequestration. Despite the potential for reduced funding, the NIH remains committed to our mission to seek fundamental knowledge about the nature and behavior of living systems and the application of that knowledge to enhance health, lengthen life, and reduce the burdens of illness and disability. Read more.
Please note that most links to RFAs, PAs, and Guide Notices will take you to the NIH Web site. RFPs will take you to FedBizOpps. Links to RFPs will not work past their proposal receipt date. Archived versions of RFPs posted on FedBizOpps can be found on the FedBizOpps site using the FedBizOpps search function. Under "Document to Search," select Archived Documents.
back to top
---
The Entrepreneur-in-Residence (EIR) will lead in the evaluation of early-stage technologies, provide a strategic plan for start-up companies, advise BHI on opportunities for new ventures, and lead the commercial strategy for mature assets. The EIR influences the BHI organization by strategically managing and providing information, intelligence and insights that drive critical business decisions. The EIR will oversee primary and secondary research and will provide strategic recommendations and insights on the direction of potential assets.
back to top
---


Richard Bendis will speak at the Translational Research Forum during the 2013 BIO International Convention in Chicago. During the forum, speakers will address issues with current translational research models, explore new funding and collaboration opportunities, evaluate how to apply them to federal, academic, and private institutions. The session will take place Monday, April 22, from 4:35 p.m. – 5:25 p.m.
back to top
---
On a recent business trip to China, I was automatically assumed to be an interpreter or assistant because I was helping with communication on both sides. I had to assert myself and remind my colleagues that I, too, had original thoughts to contribute. This small example shines light on the issue of how Asian women are often perceived. We are seen as competent and hard-working, partly due to stereotypes, but not necessarily powerful or influential. In fact, projecting an image of power can invoke some resentment and cause discomfort. A man I once supervised admitted to me that he was not used to having a woman as manager. At least he was honest, which made it easier to work out the problem.
back to top
---

Johns Hopkins' John Wong, Ph.D., has won a BioMaryland LIFE Award, and Ronald Berger, M.D., Ph.D., and Hien Nguyen, M.D., were awarded funds from the Abell Foundation, the researchers learned last week. Each of the winners will receive $50,000 to help develop their discoveries for clinical use.
The prizes were awarded as part of the annual Joint Meeting of the Johns Hopkins Alliance for Science and Technology Development and the University of Maryland, Baltimore Commercial Advisory Board on Feb. 19. The meeting was attended by more than 150 venture capitalists, seasoned biotech entrepreneurs and business development executives from the biopharma industry. Judging committees evaluated presentations from two dozen university researchers before selecting the winners. The aim of the awards is to speed the translation of promising research into commercial application.
back to top
---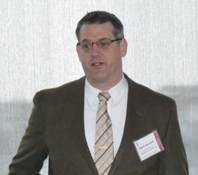 New technology from the University of Maryland (UM) could potentially provide a five-minute diagnostic test and a vaccine for tough-to-treat Staphylococcus aureus infections, including the antibiotic-resistant MRSA, often called a "super bug," says inventor Mark Shirtliff, PhD, an associate professor at the UM School of Dentistry in Baltimore.
Shirtliff is the winner of the 2013 BioMaryland LIFE (Leading Innovative Faculty Entrepreneurs) Prize for the most promising technology from the University as awarded by a judging panel at the annual joint meeting of the UM Baltimore Commercial Advisory Board and the Johns Hopkins University (JHU) Alliance for Science and Technology Development.
back to top
---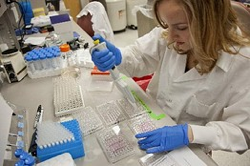 Venture investment in health care cratered in 2012. While others cut back, SR One charged ahead.
The venture arm of GlaxoSmithKline formed in 1985 and has steadily invested $30 million to $50 million annually. Seeing strong prospects at a time when many conventional venture firms had to sit it out, SR One invested more than $50 million last year, making eight new deals and eight follow-on investments, said Jens Eckstein, its president.
back to top
---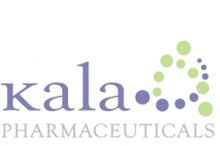 If you need an effective drug today for age-related macular degeneration, the leading cause of blindness in the elderly, you need to get an injection at the back of the eye.
Waltham, MA-based Kala Pharmaceuticals believes it may be able to get the drug where it needs to go, without sticking a needle in your eye.
back to top
---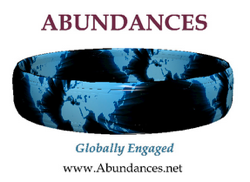 In 2009, President Barack Obama selected the Republic of Turkey as a pivotal port of call in his first trip abroad as the new President of the United States. That symbolic visit led to the launch of an initiative to boost trade and investment ties between the two strategic allies under what was called a "model partnership," culminating in a $ 17 billion mutual trade volume. Following in the footsteps of the President, US Senator John Kerry will also visit Turkey in his first international tour as the new American Secretary of State. These visits further underline the significance of American-Turkish relations for this administration. As the 16th strongest economy in the world, Turkey is not only an important geopolitical ally, but also an increasingly valuable commercial partner.
back to top
---

GlaxoSmithKline encountered some stiff industry headwinds when it pledged to open up its data vault to outside investigators. But as of today it has a high-profile convert on its side. The biopharma giant Roche ($RHHBY) has agreed to follow in GSK's ($GSK) footsteps, saying that it will work with an independent group which will be charged with sorting out and approving requests for access to anonymized clinical trial data for all approved products. If regulators can't provide the data, says Roche, then the company will make it available.
"We understand and support calls for our industry to be more transparent about clinical trial data with the aim of meeting the best interests of patients and medicine," said Daniel O'Day, chief operating officer of Roche Pharma. "At the same time, we firmly believe that health authorities need to remain the gatekeeper for drug assessment and approval. We believe we have found a way in which patient data can be provided to third party researchers in a legitimate environment that ensures patient confidentiality and avoids the risk of publishing misleading results or giving rise to public health scares and consequences."
back to top
---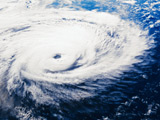 Government contractors across the U.S. have found themselves in a holding pattern over the past few years, adapting to constant delays and waiting for economic uncertainty to be resolved. Between continuing resolutions, the debt ceiling crisis, and the threat of sequestration, government contracting companies have struggled to find new ways to be successful in the face of change.
According to a recent white paper by the Professional Services Council, "between fiscal years 2011 and 2012, federal spending on service contracts dropped more than $5 billion, which translates directly into the elimination of tens of thousands of contractor positions across the nation." This, combined with a rise in the award of lowest-priced technically acceptable contracts, the delay in the award of new contacts and shorter term task orders under existing contract vehicles are all signs that a storm is brewing. Increased audits and investigations into contracting fraud waste and abuse, the increase in more regulations and compliance issues, and the Federal Strategic Sourcing initiative are clear evidence of this prevailing wind.
back to top
---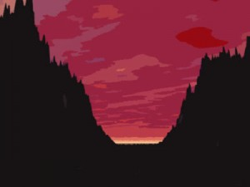 A little more than a year ago the American Heart Association launched an accelerator to fund biotechnolgy and medical device startups to fill a crucial gap in research funding caused by the increasing hesitance of investors to risk support on early-stage innovation. Now, it's getting ready for a $2 million fundraising round to invest in two companies by the end of the year. It's also working with sister organizations and mission-driven investment organizations to identify areas of common interest.
In a phone interview with MedCity News, Ross Tonkens, the director of the Science & Technology Accelerator, and Major Gifts Officer Mark Germano said they're forming a group of donors who can provide expertise to screen applications. These donors have investment backgrounds steeped in biotechnology, drug development and medical devices. They also have expertise in legal issues, commercialization, IP, regulatory, clinical trial design and conduct issues. In a lot of cases, these are people who have had personal or close contact with people who have had cardiovascular disease or a stroke and want to see things move from the [lab] bench to bedside.
back to top
---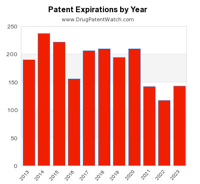 This live infographic dynamically shows the number of pending patent expirations by year for the next ten years.
For more infographics, see the DrugPatentWatch Pharmaceutical Innovation Infographics.
back to top
---
NOW IN ITS 7th YEAR!
University Startups Showcase and Conference 2013
March 20-22, 2013
Washington Convention Center, Washington, D.C.
"Corporate Venture Capital and University Startups: An Open Innovation Paradigm"
GETTING YOUR UNIVERSITY STARTUP FUNDED
2 WEEKS LEFT
REGISTRATION CLOSES: Friday March 15, 2013
(no onsite registrations)
[or go to http://www.ncet2.org/index.php?option=com_content&view=article&id=543]
back to top
---