The Economic Alliance of Greater Baltimore (EAGB) and BioHealth Innovation (BHI) in collaboration with the Baltimore Business Journal are proud to announce the publication of the Central Maryland BioHealth Entrepreneur's Resource and Financing Guide.
This Guide will be a compendium of resources to BioHealth innovators and entrepreneurs working to start and grow new companies in the region. A wealth of resources exists in Maryland to support emerging BioHealth companies, however, they are not always readily accessible or captured in one place. The Guide will compile information on financial resources, university facilities and programs, economic development programs, and existing federal laboratory facilities and programs and how to work with them.
back to top
---
Join us on March 20 at Growlers for another BioBuzz Happy Hour
Join our sponsors, BioHealth Innovation, Inc. (BHI) and the Johns Hopkins University Center for Biotechnology Education, along with many others from our local biotech industry at another exciting BioBuzz event on March 20 from 4:30 - 7 p.m. in Gaithersburg. This month, we're having our event a week early to accommodate BioBuzzers with kids in Montgomery County Public School system who will be on spring break the next week. We're also holding the March BioBuzz event at a new location, Growlers in Old Towne Gaithersburg. We're excited to see all of you soon, so please register today!
back to top
---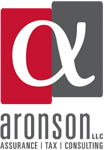 Aronson's Technology Industry Services Group is partnering with Rich Bendis and BioHealth Innovation (BHI) to help transform Central Maryland into a leading biohealth entrepreneurial and commercialization region.
"The central Maryland region is home to research organizations, government agencies, universities and companies with extensive biohealth experience and capabilities," remarked Alan Langelli, Senior Manager in Aronson's Technology Industry Services Group. He continued, "Aronson is very excited about the opportunity to partner with BHI and support its goal of helping Central Maryland become a leading biohealth entrepreneurial and commercialization region."
back to top
---
BioHealth Innovation, Inc., (BHI) a non-profit organization which strives to facilitate the development of commercially viable health IT products and companies by connecting market relevant research assets to appropriate funding, management and markets, is seeking a Health Information Technology (IT) Entrepreneur-in-Residence.
POSITION DESCRIPTION – Health IT Entrepreneur-in-Residence
The Health IT Entrepreneur-in-Residence (EIR) will lead in the evaluation of early-stage health IT technologies, advise BHI on opportunities for new ventures, and build a portfolio commercially relevant health IT opportunities. The Health IT EIR influences the BHI organization by managing and providing information, intelligence and insights that drive critical business decisions. The Health IT EIR will work with early stage companies to launch and validate those companies while providing recommendations and insights on the direction of potential technologies. The Health IT EIR has the potential to also serve in a co-management role in a health IT accelerator.
back to top
---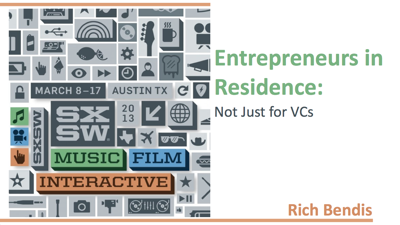 back to top
---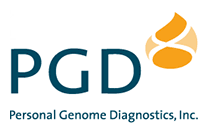 Personal Genome Diagnostics Inc. (PGDx), a pioneer in conducting patient-specific analyses aimed at identifying genomic alterations in tumors, today announced a number of developments that will support its expanding business. The company licensed exclusive rights to Digital Karyotyping (DK), an important genome-mapping technology developed by the company's founders at Johns Hopkins University. PGDx also announced that it is expanding into new facilities and has made a number of key hires, including Genzyme Oncology executive Antony Newton as Chief Commercial Officer.
back to top
---
Johns Hopkins University generally does well on U.S. rankings of the top colleges.
But how does it stack up against institutions of higher learning from around the world? Not bad. It ranks No. 19 in the Times Higher Education World Reputation Rankings of the top 100 universities from around the globe. The University of Maryland, College Park also comes up on the list, at 95.
back to top
---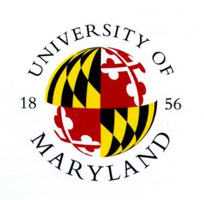 The University of Maryland, College Park has cracked the top 100 global reputation ranking by a publication based in the United Kingdom, The Washington Post reported.
Times Higher Education shows that UMd. is in a group ranked 91-100, in a class with Monash University in Australia, Lund in Sweden, Bristol in the U.K., the Free University of Berlin and Texas A&M. The rankings were based on surveys of academics around the world. Johns Hopkins, in Baltimore, ranked No. 19, the highest from the local region. Harvard University was ranked No. 1.
back to top
---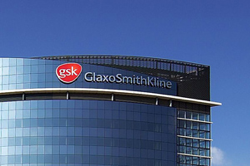 GlaxoSmithKline (GSK) has submitted its albiglutide once-weekly injection for type 2 diabetes to European regulators.
If approved the biologic treatment, which was submitted for US approval in January, will be marketed as Eperzan.
Albiglutide is, along with lupus treatment Benlysta and heart disease drug darapladib, one of a trio of drugs GSK has developed with Human Genome Sciences.
back to top
---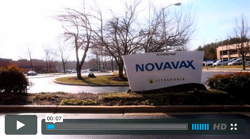 Montgomery County-based Novavax is a biopharmaceutical company creating nanoparticle vaccines targeting a wide array of infectious diseases. In this new video, CEO Stanley Erck speaks about the different processes Novavax scientists are working on, and the overall momentum of the company. Mr. Erck also highlights the company's partnerships with Path, LG Life Sciences, GE Healthcare, and Cadila Pharmaceuticals. Novavax is excited by the promising new data from clinical trials with its RSV vaccine candidate and pandemic influenza vaccine candidate, and by the potential of its technology platform. From discovery to commercialization, Novavax is positioned to develop the vaccines for tomorrow.
back to top
---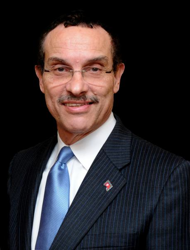 A tax measure that would create a new, more lenient capital gains rate for tech investors and entrepreneurs cashing out their stock in the District is "going to be a focal point" for the Gray administration's policy efforts this year, Mayor Vincent Gray told me in an interview Friday.
Gray, discussing his upcoming trip to the South by Southwest technology competition in Texas and his broader efforts to expand the District's tech startup scene, acknowledged that resistance to the tax cut persists in the D.C. Council, which tabled the tax break last summer:
"I don't get the sense that they're any further along," he said.
back to top
---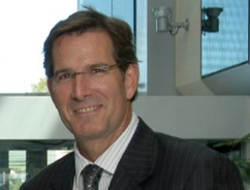 Nevro Corp., a medical device company focused on improving pain relief in patients suffering from debilitating chronic pain, today announced it has completed a $48 million Series C financing round. The round was led by new investor Novo Ventures, joined by New Enterprise Associates (NEA) and Covidien Ventures. Existing investors participating in this financing round included Accuitive Medical Ventures (AMV), Bay City Capital, Johnson & Johnson Development Corporation (JJDC), Mayo Clinic, MPM Capital, and Three Arch Partners.
"We are excited to welcome premier investors Novo Ventures, NEA, and Covidien Ventures who share Nevro's vision to be a leader in neuromodulation through continuous innovation"
back to top
---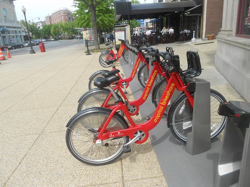 Washington, D.C., is known for its cut-throat politics and its power players.
What many do not know is that D.C. is now a hub for business innovation.
back to top
---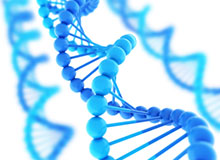 Personalized medicine -- the ability to tailor therapies to patients' individual genetic characteristics -- has long been the holy grail of the life sciences industry. The effort has produced a string of recent successes, including a host of drugs targeted to people with specific genetic profiles, the European approval of the world's first gene therapy treatment, and a much-heralded leukemia treatment pioneered at Children's Hospital of Philadelphia (CHOP) that uses tweaked versions of patients' own cells to eliminate their cancer. While these advances are certainly exciting for patients, they raise a host of ethical, legal and financial challenges that people working in the field will need to address before personalized medicine can become a thriving business.
The challenges are so great, contends Wharton health care management professor Ezekiel J. Emanuel, that claims of a renaissance in medicine brought on by individualized approaches often seem hyperbolic. "Before we buy into this, we need to remember that almost every evaluation of what drives health care costs up points to new technologies," says Emanuel, who is also a professor of medical ethics and health policy at Penn's Perelman School of Medicine. "We need to be skeptical. We need to see the data before people buy into the idea that personalized medicine is going to produce cost savings and be so much better for the system."
back to top
---
She sent her first tweet just after noon, and already Kathleen Sebelius (@Sebelius) has 2,000-plus followers.
The secretary of U.S. Health and Human Services is the latest federal health official to join Twitter and follows in the footsteps of colleagues Dr. Tom Frieden (@DrFriedenCDC), the director of the U.S. Centers for Disease Control and Prevention, and Dr. Francis Collins (@NIHDirector), director of the National Institutes of Health.
back to top
---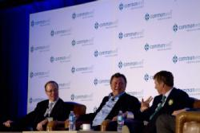 Big news was made at HIMSS13 on Monday when, in an unprecedented collaboration, some health IT heavy-hitters joined forces in an effort to push the needle on interoperability.
In announcing the launch of the CommonWell Health Alliance, executives from Cerner, McKesson, Allscripts, athenahealth, Greenway and RelayHealth touted what they say is a first-of-its-kind organization: a collaboration of rival vendors, uniting to enable care integration and data liquidity.
back to top
---
NOW IN ITS 7th YEAR!
University Startups Showcase and Conference 2013
March 20-22, 2013
Washington Convention Center, Washington, D.C.
"Corporate Venture Capital and University Startups: An Open Innovation Paradigm"
GETTING YOUR UNIVERSITY STARTUP FUNDED
2 WEEKS LEFT
REGISTRATION CLOSES: Friday March 15, 2013
(no onsite registrations)
[or go to http://www.ncet2.org/index.php?option=com_content&view=article&id=543]
back to top
---
A l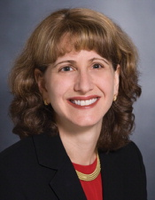 ittle more than a month ago, Naomi Fried, chief innovation officer at Boston Children's Hospital, tweeted: that most healthcare mobile apps are built for consumers and focus on health and wellness, while only 20 percent are clinical apps. She wrote: "We need more #hospital apps." Naturally, this caught our attention.
"There's a huge opportunity for mobile apps in the hospital environment," Fried told MobiHealthNews in an interview ahead of the annual Healthcare Information and Management Systems Society (HIMSS) conference. Fried will be receiving a HIT Men & Women Award at HIMSS in New Orleans this week for being an up-and-coming innovator.
back to top
---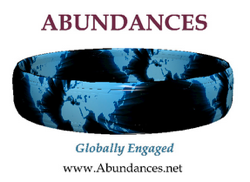 In 2009, President Barack Obama selected the Republic of Turkey as a pivotal port of call in his first trip abroad as the new President of the United States. That symbolic visit led to the launch of an initiative to boost trade and investment ties between the two strategic allies under what was called a "model partnership," culminating in a $ 17 billion mutual trade volume. Following in the footsteps of the President, US Senator John Kerry will also visit Turkey in his first international tour as the new American Secretary of State. These visits further underline the significance of American-Turkish relations for this administration. As the 16th strongest economy in the world, Turkey is not only an important geopolitical ally, but also an increasingly valuable commercial partner.
back to top
---