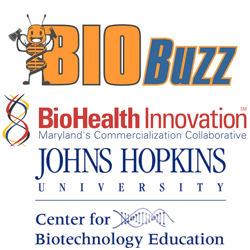 Wednesday, March 20, 2013, 04:30pm - 07:30pm
Join us on March 20 at Growlers for another BioBuzz Happy Hour
Join our sponsors, BioHealth Innovation, Inc. (BHI) and the Johns Hopkins University Center for Biotechnology Education, along with many others from our local biotech industry at another exciting BioBuzz event on March 20 from 4:30 - 7 p.m. in Gaithersburg. This month, we're having our event a week early to accommodate BioBuzzers with kids in Montgomery County Public School system who will be on spring break the next week. We're also holding the March BioBuzz event at a new location, Growlers in Old Towne Gaithersburg. We're excited to see all of you soon, so please register today!
back to top
---

Biopharmaceutical giant AstraZeneca announced today it plans to create a research and development center in Gaithersburg, adding 300 jobs at MedImmune's current location.
MedImmune's director of corporate public relations, Tracy Rossin, said no new buildings are planned at this point. Biotech company MedImmune, which is owned by AstraZeneca, currently houses AstraZeneca's biologics programs, geared toward the creation of vaccines and medications.
back to top
---

Every week we give you a countdown of the top five to 10 companies or organizations from one of our Lists publishing in our Friday paper. This week I present to you the top five "Venture capital firms investing the most in Maryland companies," ranked by total amount invested in Maryland companies in 2012. This information was provided to us by the folks at MoneyTree Report by PricewaterhouseCoopers and the National Venture Capital Association based on data from Thomson Reuters.
back to top
---
NOW IN ITS 7th YEAR!
University Startups Showcase and Conference 2013
March 20-22, 2013
Washington Convention Center, Washington, D.C.
"Corporate Venture Capital and University Startups: An Open Innovation Paradigm"
GETTING YOUR UNIVERSITY STARTUP FUNDED
2 WEEKS LEFT
REGISTRATION CLOSES: Friday March 15, 2013
(no onsite registrations)
or go to http://www.ncet2.org/index.php?option=com_content&view=article&id=543
back to top
---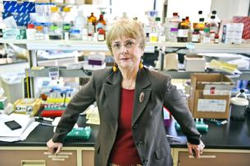 Rockville biotech Sequella inc. is looking to raise at least $20 million to advance its lead antibiotic candidate through clinical trials in drug-resistant tuberculosis and the stomach bacteria H. pylori.
If there ever was a time for the company to hit the gas pedal, it's now. The resurgence of tuberculosis, especially in populous nations such as India and Russia, has brought what was thought of as a 19th century disease back into the spotlight. And the rise of multiple-drug-resistant strains of TB has made that fear very real in the mind of the U.S. consumer.
back to top
---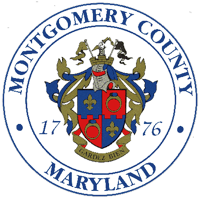 People looking to start a small business in Montgomery County can have some of their questions answered at a series of seminars focusing on small business in Germantown.
Three seminars will be held between March, April and May by Score DC, a chapter of the U.S. Service Corps and Retired Executives, and will have mentors on hand to discuss successful business practices.
back to top
---

As our April 5, 2013 receipt date approaches and you prepare your grant submission, please remember to work to register in all the required systems (DUNS, SAM, grants.gov, eRA Commons) in advance. These must all be complete before you can submit your grant application.
Company registration at SBA's SBIR.gov is NOT required for submissions at this time. Solicitations issued after 1/28/2013 (not due dates for solicitations already on street prior to that date) will have instructions on how to register at SBA.
back to top
---

The following funding opportunity announcements from the NHLBI or other components of the National Institutes of Health, might be of interest:
Request for Applications (RFAs):
Program Announcement (PA):
PAR-13-137: Bioengineering Research Grants (BRG) (R01)
The purpose of this funding opportunity announcement is to encourage collaborations between the life and physical sciences that: 1) apply a multidisciplinary bioengineering approach to the solution of a biomedical problem; and 2) integrate, optimize, validate, translate or otherwise accelerate the adoption of promising tools, methods and techniques for a specific research or clinical problem in basic, translational, or clinical science and practice. An application may propose design-directed, developmental, discovery-driven, or hypothesis-driven research and is appropriate for small teams applying an integrative approach that can increase our understanding of and solve problems in biological, clinical or translational science.
Please note that most links to RFAs, PAs, and Guide Notices will take you to the NIH Web site. RFPs will take you to FedBizOpps. Links to RFPs will not work past their proposal receipt date. Archived versions of RFPs posted on FedBizOpps can be found on the FedBizOpps site using the FedBizOpps search function. Under "Document to Search," select Archived Documents.
back to top
---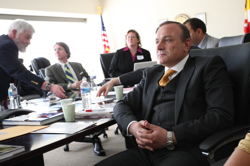 Known for its ancient castles and seaside mosques, the Turkish city of Trabzon is looking to raise its profile on a new front—biotechnology.
For inspiration on expanding the Trapzon region's high-tech and environmental-based industry, a foreign delegation arrived in Baltimore on Tuesday to meet with the Maryland Department of Business & Economic Development.
back to top
---

At its annual meeting on March 8, the Maryland Business Incubation Association (MBIA) approved applications for membership for two new full incubator programs and one new associate program: The Harford Business Innovation Center, Betamore, and The Charles County Innovation Center (planning underway)—bringing current membership to 23 business incubators and innovation centers.
MBIA member organizations offer direct support to nearly 450 entrepreneurial ventures throughout the State from a wide variety of sectors. They foster entrepreneurship and contribute substantially to the Maryland economy through the creation of thousands of jobs and the generation of significant tax revenues.
back to top
---

The financial future looks bright for students at the University of Maryland College Park.
Recent graduates from Maryland earn the second highest starting salary among grads from all 50 state flagship schools.
back to top
---

In laboratory studies, Johns Hopkins researchers say they have found that stem cells from a patient's own fat may have the potential to deliver new treatments directly into the brain after the surgical removal of a glioblastoma, the most common and aggressive form of brain tumor.
The investigators say so-called mesenchymal stem cells (MSCs) have an unexplained ability to seek out damaged cells, such as those involved in cancer, and may provide clinicians a new tool for accessing difficult-to-reach parts of the brain where cancer cells can hide and proliferate anew. The researchers say harvesting MSCs from fat is less invasive and less expensive than getting them from bone marrow, a more commonly studied method.
Results of the Johns Hopkins proof-of-principle study are described online in the journal PLOS ONE.
back to top
---

Roughly three years after announcing that he was expanding his California bioscience incubator to San Antonio, InCube Labs founder Mir Imran may wish he had made the move even sooner.
InCube has found willing investors, as well as corporate and community support, in the nation's seventh largest city. That has allowed the organization to adjust its expectations and strategies in a way that could prove to be hugely beneficial for the life sciences entity and for San Antonio long-term.
back to top
---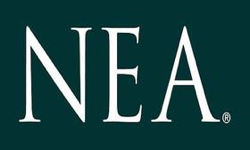 New Enterprise Associates, a venture capital firm that's invested some $13 billion in up-and-coming companies, has launched a brand-new design mentorship program to fuel innovation in the design industry. Called NEA Studio, the 12-week program will challenge five designers at a time.
Why the focus on design? "When a consumer gets a product, it's usually because of the design of it," said Dayna Grayson, an NEA partner, to Fast Company. "I feel like, if you're really going to design a product and make it inherent at a company, it has to start at a founder level. So if the designer wants to be the founder, why not?"
back to top
---

As part of the Wyle-led team, Lockheed Martin (NYSE: LMT) has been selected by NASA's Johnson Space Center to provide biomedical, medical and health services in support of all human spaceflight programs. These services under the Human Health and Performance Contract (HHPC) monitor astronaut health and enable bioastronautics research that benefits life on Earth.
The potential contract value to Lockheed Martin is about $250 million over the expected 10-year life of the contract. Lockheed Martin is responsible for flight hardware development, facilitation of life sciences research conducted on the International Space Station (ISS), human factors engineering to optimize tools and experiments for astronauts in zero gravity, radiation analysis, space food development, flight/ground crew training, and life sciences data archival.
back to top
---

As advances in genomics, molecular analysis, and data processing have propelled disease research forward, scientists and drug developers still face a formidable challenge: recruiting patients for their studies.
Genetic Alliance, a nonprofit that advocates for people with rare genetic disorders, is launching a new site called Reg4All that aims to entice more patients into clinical trials and disease research by giving them unprecedented privacy controls and greater say in how their data is used for research.
back to top
---

After McKesson, Cerner, Allscripts, Greenway and athenahealth made news at HIMSS13 this past week with the launch of the CommonWell Health Alliance – putting aside their competitive instincts, for a moment, to pledge their common commitment to interoperability and data liquidity – Healthcare IT News spoke with McKesson CEO John Hammergren about the road ahead.
Joining Hammergren in the discussion were David McCallie, vice president, medical informatics at Cerner, and Arien Malec, vice president, data platform solutions for McKesson's connectivity business, RelayHealth (and, in his former role at the Office of the National Coordinator for Health IT, the driving force behind the development of the Direct Project).
back to top
---