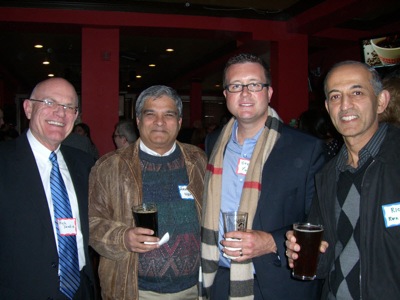 Pictured: Rich Bendis, BHI; Arkesh Mehta, Chikujee Therapeutics; Stephen Yoder, Pieras AG; Rick Soni, Rexahn Pharmaceuticals
Growlers was "abuzz" on March 20 with a large and diverse gathering of biotech professionals attending the monthly BioBuzz networking event. BHI CEO Rich Bendis welcomed the crowd and talked about the latest happenings at BHI. According to Andrew Eckert, "We received a lot of positive feedback on the location and found a number of folks were interested in speaking to somebody from BHI. I'm pretty confident this was one of the largest, if not THE largest turnout ever for a BioBuzz event."
BioBuzz is working to build a stronger community by bringing the biotech workforce out of the labs to culture relationships, instead of just cells.
back to top
---
On April 2, BHI invited a team of NIH Office of Technology Transfer interns working with BHI EIR Todd Chappell for a Social Meeting. Also in attendance were two guest speakers. Bart Kus, Senior Manager of Portfolio Management MedImmune, spoke about his career track from the lab into business development. Errol Levy, EU Diplomat (Research and Innovation Counsellor) for the European Commission talked about opportunities in Europe and the upcoming Destination Europe Conference on April 11 in DC. It was a great event for all who attended.
back to top
---

Maryland has invested $500,000 in Cytomedix Inc., a regenerative medicine company in Gaithersburg.
The investment was made through the state's Maryland Venture Fund and InvestMaryland program. The state said the money is part of a $27.5 million fundraising round by Cytomedix (OTC: CMXI) that will result in the company adding 13 new employees to its current staff of 55.
back to top
---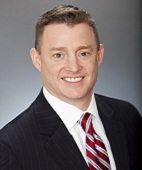 Tom Sadowski, President and CEO, of the Economic Alliance of Greater Baltimore has been appointed to UMBC's Public Policy External Advisory Board. Created in 2003, the External Advisory Board provides advice and guidance to UMBC's Department of Public Policy and the Maryland Institute for Policy Analysis and Research (MIPAR). An important part of their mission is to bring the University's public policy expertise to bear on the concerns of the communities they serve.
back to top
---

GlaxoSmithKline is trying to expand the market for its Benlysta drug beyond lupus by launching a major study of the medicine as a treatment for a serious blood vessel disorder.
GSK acquired full control of Benlysta when it bought Human Genome Sciences for $3 billion last year. Current sales of the drug are modest, at 70 million pounds ($106 million) in 2012, but GSK hopes it will become a major seller.
back to top
---
BioMed Realty Adds 1.6 Million Square Foot Portfolio & Expands University / Research Institution Segment to 18% of Annualized Base Rents
BioMed Realty Trust, Inc. (NYSE: BMR) announced today that it has entered into a definitive agreement to merge with Wexford Science & Technology, LLC, a subsidiary of Wexford Equities, LLC, furthering BioMed Realty's position as the leading provider of real estate to the life science industry. Wexford Science & Technology is a private real estate investment and development company that owns and develops institutional quality life science real estate for academic and medical research organizations, and that boasts well-regarded skills for urban development and redevelopment of life science real estate. The aggregate consideration for Wexford Science & Technology is approximately $640 million, excluding transaction costs and subject to adjustment based on working capital levels and construction and development costs incurred prior to closing. Wexford Science & Technology will operate as a wholly owned subsidiary of BioMed Realty.
back to top
---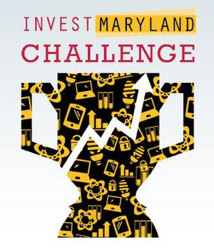 And then there were nine.
The Maryland Department of Business and Economic Development has named three finalists in three separate categories of the final round of the InvestMaryland Challenge. The winning companies, to be announced April 15, will receive $100,000 in top prizes and $125,000 in cash and in-kind awards as part of the Maryland Venture Fund's first business competition.
InvestMaryland is a state venture capital initiative managed by DBED and the state-run Maryland Venture Fund. The initiative raised $84 million through a tax credit auction in 2012 to invest in startup companies.
back to top
---

AstraZeneca 's ( AZN ) worldwide biologics research and development (R&D) unit, MedImmune recently acquired AlphaCore Pharma, a biotechnology company based in Michigan. Financial terms of the deal were not disclosed by the companies.
We note that the acquisition of AlphaCore Pharma adds ACP-501 (a recombinant human lecithin-cholesterol acyltransferase/ LCAT enzyme) to AstraZeneca's pipeline. The candidate is being developed for acute coronary syndromes (ACS) and other high-risk atherosclerosis conditions for the rapid removal of tissue cholesterol.
back to top
---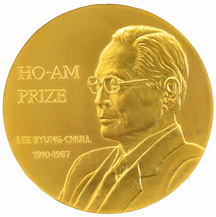 Johns Hopkins researcher Se-Jin Lee was named Wednesday as the 2013 recipient of the Ho-Am Prize in Medicine, which recognizes outstanding accomplishments in medical research that pave the way to conquering disease. It is awarded each year to an ethnic Korean and is sometimes referred to as "Korea's Nobel."
Lee is best known for his discovery of myostatin, a hormone that regulates muscle mass, and related work that lays the foundation for new therapies for conditions such as muscle wasting and muscular dystrophy.
back to top
---

Those who join MedImmune feel a sense of ownership about their future. They thrive with a recognized leader in the biotechnology industry and the wholly-owned subsidiary of AstraZeneca plc.
Here, you will join passionate professionals who advance science, technology and medicine to develop products designed to help people live better lives. You will excel in an environment characterized by respect, integrity and growth opportunities…that encourages both individual contribution and collaborative entrepreneurial thinking. Our products and/or product candidates are designed to address areas of need in infection, oncology, respiratory disease and inflammation, cardiovascular/gastrointestinal disease and neuroscience. Explore a MedImmune career as we strive to better more lives, more often, around the world.
back to top
---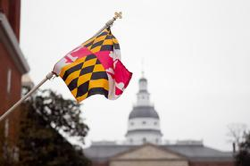 The Maryland House of Delegates has passed a measure to adjust how money from a state venture capital fund can be used to try to make it more effective.
The House voted 107-25 on Saturday for the bill. That sends it to the Senate to consider amendments delegates made to the measure.
back to top
---

WIScience Scholarship: The Premier Catalyst for Developing Women Leaders in Science
Are you nearing completion of your graduate degree or fellowship, and wondering how you're going to transition into the healthcare industry? Do you get nervous thinking about how to identify the career in healthcare that fits you best? Do you wish you had a mentor to discuss these concerns with? If so, then you are the perfect candidate to apply for the WIScience Scholarship: The Premier Catalyst for Developing Women Leaders in Science offered by the Mid-Atlantic chapter of the Healthcare Businesswomen's Association (HBA).
back to top
---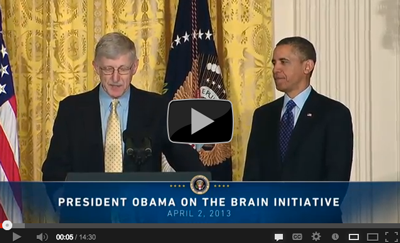 President Obama unveils a bold new research initiative designed to revolutionize our understanding of the human brain, and discusses the importance of investing in American innovation to create jobs and strengthen our economy. April 2, 2013.
back to top
---

Since the passage of the Jumpstart Our Business Startups (JOBS) Act (H.R. 3606) last year, the financial and medical press has been buzzing about the potential for crowdfunding to revolutionize fundraising for early-stage biotech companies. Even more recently, a portal that is exclusively dedicated to crowdfunding biotech and healthcare start-ups launched at medstartr.com. Although there may be reason for biotech entrepreneurs to be excited about crowdfunding, there are significant limitations and risks to this approach as well.
back to top
---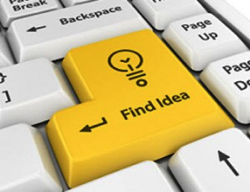 There's an interesting trend I've noticed with at least one healthcare accelerator I have been tracking. The members of the startups for the most part have increasingly more industry experience and seem more adept at finding pain points and delivering a workable solution to members of the healthcare ecosystem. And if the successes of Blueprint Health's latest graduating class are anything to go by, healthcare companies are getting increasingly receptive to working with startups that can help them address some of the demands of the Affordable Care Act and some of its impacts with more innovative solutions.
back to top
---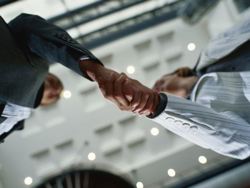 Seeking to maximize ongoing research, innovative ideas and revenue-generating opportunities, more schools are creating entrepreneur-in-residence programs -- and letting the experts do the work.
With millions of dollars of research funding and teams of experts at their disposal, more universities are seeking ways to turn research breakthroughs into business opportunities.
back to top
---

DreamIt Health, a new Philadelphia-based, health-focused chapter of incubator DreamIt Ventures, has announced its first class of ten startups. Independence Blue Cross (IBC) and Penn Medicine are sponsoring the class and Venturef0rth is providing the working space for the companies. The new accelerator was launched in December 2012.
The startups will be provided with up to $50,000 in funding, office space, mentoring, and resources for developing and testing health-related products. The incubator will last four months, and companies will receive coaching from both entrepreneurs and health care executives. DreamIt Ventures has launched 80 companies over the past four years, including one health-related startup, 1DocWay. Supporting sponsors include global professional services company Towers Watson, and law firms Morgan Lewis, and Pepper Hamilton.
back to top
---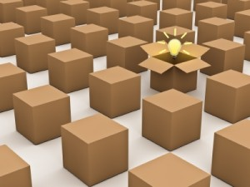 Among 400 applications from 22 countries, 13 early stage healthcare companies have been chosen for a three-year entrepreneurship class run by StartUp Health and GE, according to a statement from the companies. The class members will each be assigned a GE mentor who matches their business model and get access to the resources the Fortune 50 company can wield to help scale their consumer health innovations. That could include working with GE Healthymagination, GE Healthcare, GE Capital, or some of its business units, depending on the members' specific needs.
back to top
---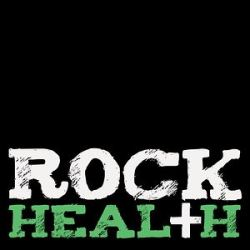 Digital health incubator Rock Health released data today that shows an increase in funding for med-tech startups in the first quarter of 2013.
Thirty-seven health deals were valued at a total of $365 million, which is 35 percent higher than the first quarter of 2012, "suggesting that 2013 will be another record year for the digital health industry," the blog post reads.
back to top
---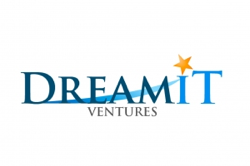 Philadelphia has reached a milestone in its efforts to be recognized as a healthcare and life sciences hub with the start of its first health IT accelerator.
DreamIt Health's inaugural class includes 10 startups. The four-month program co-sponsored by Independence Blue Cross and Penn Medicine includes members seeking to develop tools for healthcare providers to speed up diagnoses and improve outcomes.
back to top
---

GlaxoSmithKline ( GSK ) recently announced that it has initiated a phase III study to evaluate the use of Benlysta (belimumab) in patients suffering from anti-neutrophil cytoplasmic antibodies (ANCA) positive vasculitis.
The multi-centre, randomized, double-blind phase III study will assess the efficacy and safety profile of Benlysta in combination with azathioprine as a maintenance therapy in ANCA positive vasculitis patients.
back to top
---

A big-data revolution is under way in health care. Start with the vastly increased supply of information. Over the last decade, pharmaceutical companies have been aggregating years of research and development data into medical databases, while payors and providers have digitized their patient records. Meanwhile, the US federal government and other public stakeholders have been opening their vast stores of health-care knowledge, including data from clinical trials and information on patients covered under public insurance programs. In parallel, recent technical advances have made it easier to collect and analyze information from multiple sources—a major benefit in health care, since data for a single patient may come from various payors, hospitals, laboratories, and physician offices.
back to top
---