On the evening of April 15 as part of the InvestMaryland Challenge Award ceremony held at MICA in Baltimore, BHI presented three awards to local companies. Boss Medical LLC of Baltimore, ConverGene LLC of Gaithersburg, and Vasoptic Medical LLC of Columbia were selected for the awards based upon their high quality products under development, which have good possibility for securing federal funding with support and assistance. Each award – valued at $2,500 – consists of consulting services from BHI on Small Business Innovation Research (SBIR) or federal funding proposals. The SBIR program is designed to support small businesses in commercializing their technological research efforts.
For more information contact Ethan Byler.
back to top
---


Richard Bendis will speak at the Translational Research Forum during the 2013 BIO International Convention in Chicago. During the forum, speakers will address issues with current translational research models, explore new funding and collaboration opportunities, evaluate how to apply them to federal, academic, and private institutions. The session will take place Monday, April 22, from 4:35 p.m. – 5:25 p.m.
back to top
---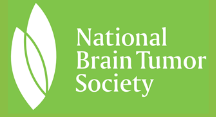 Date: Wednesday, May 8th, 2013 9:30am-5:00pm
Location: Morgan, Lewis & Bockius Conference Center, 1111 Pennsylvania Ave., NW Washington, DC 20004-2541
National Brain Tumor Society is bringing together brain tumor researchers and industry executives to discuss how to move research from bench to bedside.
Biophrama executives and VC investors will share their criteria for investment and licensing of academic research.
Panelists include:


Lauren Abrey
Global Development Team Lead, Genetech/Roche
Neil Exter
Partner, Third Rock
Brian Gallagher
Partner, SROne
Michael Glutch
Managing Director, Medimmune Ventures
Perry Nisen
Senior VP of Science Transactions, Pfizer

Nation Brain Tumor Society-funded researchers will present brain tumor drug candidates ready for early stage investment and/or licensing.
back to top
---
Friday, May 24 • 12:00 - 2:00 pm • Marriott Bethesda North Conference Center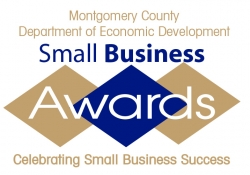 Join the Montgomery County Department of Economic Development to celebrate small businesses. Attend the inaugural Small Business Awards program.
The award luncheon will provide countless opportunities to show your appreciation for the estimated 33,000 small businesses of Montgomery County—businesses that contribute directly to the strength of the area's economy. Eight awards will be presented to eight distinct companies.
back to top
---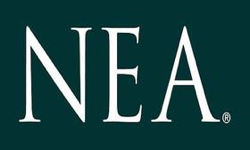 Cleave Biosciences has added $10 million in Series A financing from new investor New Enterprise Associates, bringing its Series A total to $54 million. In the fall of 2011, Cleave raised $44 million from US Venture Partners, 5AM Ventures, Clarus Ventures, OrbiMed Advisors, Astellas Venture Management and Osage University Partners. The company is focused on cancer drug discovery and development.
Cleave is discovering novel drugs that affect protein degradation pathways. Cancer cells frequently make an excess of proteins and hence become dependent on protein degradation for their survival. By attacking key targets in these pathways, cancer cells fail to balance this excess protein synthesis with protein degradation and can no longer survive.
back to top
---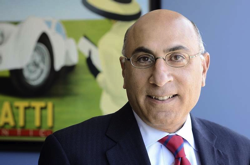 When he was young, Daniel J. Abdun-Nabi wasn't all that interested in subjects like biology. He gravitated toward political science and the law in college, and worked for the federal Securities and Exchange Commission soon after graduating.
"I went out of my office and saw the Capitol. It was awe-inspiring," Abdun-Nabi, 58, who grew up near Boston, said of working in Washington, D.C.
back to top
---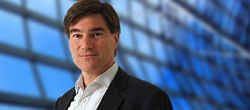 David Mott at New Enterprise Associates has spearheaded the development of an orphan drug accelerator that plans to hunt down the best in vivo-stage assets in academia, biopharma and the nonprofits, assemble them in a portfolio of rare disease therapies and mold them into pipeline programs that can be spun out into a slate of new biotech companies.
NEA's high-profile biotech partner Mott--who helmed MedImmune until AstraZeneca ($AZN) came along and scooped it up for $15.6 billion--partnered with Pfizer Ventures and gained the support of Alexandria Real Estate Equities in piecing together the initial $16 million in startup funds for the newly coined Cambridge, MA-based Cydan.
back to top
---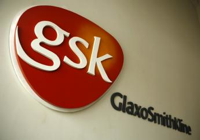 GlaxoSmithKline, Britain's biggest drugmaker, is placing a small but important bet on a new way of treating diseases by targeting electrical signals in the body.
The company said on Wednesday it would offer a $1 million prize to stimulate innovation in the field, as well as funding up to 40 researchers working in external laboratories.
back to top
---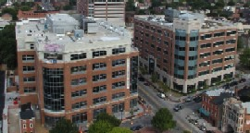 The Global Virus Network plans to move its headquarters to the University of Maryland BioPark in Baltimore, officials announced Thursday.
Emerging pandemic viral threats and current viral killers are a worldwide problem. For this reason, the nonprofit GVN brings together the top medical virologists from more than 30 institutions in 21 countries, to promote international collaborative research, education and advocacy.
back to top
---

Pluristem Therapeutics (NASDSQ: PSTI) announced today that following favorable preclinical studies, United Therapeutics Corporation received approval to perform a human Phase I study in Australia using Pluristem's PLacental eXpanded (PLX-PAD) cells in patients diagnosed with Pulmonary Arterial Hypertension (PAH). On June 20, 2011 United Therapeutics and Pluristem entered into a licensing agreement pursuant to which United Therapeutics will develop, market and sell Pluristem's PLX-PAD cells for PAH.
PAH is characterized by abnormally high blood pressure in the arteries of the lungs and leads to an increased workload on the right side of the heart.
back to top
---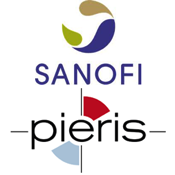 Pieris AG and The Sanofi Group have jointly agreed to expand their ongoing discovery and development partnership to include a novel multispecific Anticalin® program. Under the existing framework of the 2010 agreement, the new program will entitle Pieris to an upfront payment from Sanofi and committed research funding as well as payments for the achievement of research, preclinical, regulatory and commercial milestones. Specific financial terms were not disclosed.
back to top
---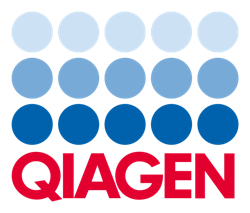 A test that detects human papillomavirus, a virus directly related to cervical cancer, has hit the market following approval by the China Food and Drug Administration.
"The careHPV test is faster, better and cheaper," says Qiao Youlin, a respected epidemiologist, who headed a research project into the development of careHPV between 2003 and 2008. The research was assisted by the Bill & Melinda Gates Foundation, which contributed $13 million to the project.
back to top
---

Company: MedImmune Booth/Stand: 3344 Event: 2013 BIO International ConventionApr 22 - 25 2013 Chicago IL US
About MedImmune
MedImmune is the worldwide biologics research and development arm of AstraZeneca a global innovation-driven biopharmaceutical business that focuses on the discovery development and commercialization of small molecule and biologic prescription medicines. MedImmune is pioneering innovative research and exploring novel pathways across key therapeutic areas including respiratory inflammation and autoimmunity; cardiovascular and metabolic disease; oncology; neuroscience; and infection and vaccines. MedImmune has approximately 2500 employees globally with its headquarters located in Gaithersburg Md. one of AstraZeneca's three global R&D centers. For more information please visit www.medimmune.com.
back to top
---

When engineers at this university learned of a Baltimore neurosurgeon's struggle to operate on sensitive parts of the brain, they designed a tiny robot to maneuver around more precisely than instruments held by a human hand during surgery — something Loh said never would have happened if the neurosurgeon and robotic engineers had not met. Now, one year into the partnership, the universities have launched a collaborative public health school, developed a joint biomedical informatics and bioimaging center and created a research and innovation program.
"When you have a formal structure for a partnership and encourage people to talk to each other, this is what the partnership between the universities is all about," Loh said. "They have the problems; we have the solutions."
back to top
---

The Maryland Technology Development Corp. has named a Stifel Nicolaus Weisel executive to manager the organization's four venture capital funds.
Christopher College was hired as managing director for the recently established Tedco Capital Partners.
back to top
---

The Tech Council of Maryland (TCM), Maryland's largest technology trade association with more than 400 biotechnology and technology members employing more than 200,000 in the region, announced the finalists for its 25th Annual Dinner and Awards Celebration. Winners will be announced at the awards dinner on May 16 at the Bethesda North Marriott Hotel and Conference Center.
"This year's finalists are a testament to the ingenuity and vibrancy of Maryland's technology and life sciences community," said Larry Letow, TCM's chairman. "Their innovations advance the cause of a healthier, safer world while fostering job creation and prosperity here in Maryland. Simply put, Maryland's tech and biotech companies are essential to our long-term economic growth. The TCM's Awards Celebration is a great way to celebrate our members' tremendous achievements to date and the bright future that lies ahead."
back to top
---

The Tech Council of Maryland (TCM), Maryland's largest technology trade association with more than 400 biotechnology and technology members employing more than 200,000 in the region, today commended state policy makers for advancing key priorities for the tech community during this year's legislative session. The 2013 session concluded on Tuesday.
"Maryland's policy makers delivered on our biggest priorities: stronger incentives for R&D and biotechnology, new incentives for cybersecurity investments, and corporate tax code certainty for employers," said Larry Letow, TCM's chairman. "We have many strong advocates in Annapolis who understand that Maryland's technology and biotechnology companies are catalysts for innovation, job growth and prosperity."
back to top
---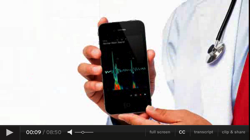 One of the world's top physicians, Dr. Eric Topol, has a prescription that could improve your family's health and make medical care cheaper. The cardiologist claims that the key is the smartphone. Topol has become the foremost expert in the exploding field of wireless medicine. Dr. Nancy Snyderman reports.
back to top
---

I launched a literary magazine in college. I actually thought that was a good idea. After a few too many 16-hour days of hustling ads and desperately scrounging for content, my grades tanked and my blood pressure skyrocketed. I learned that special kind of panic that comes from trying to execute on the inflated ambitions of a 20-year-old. The process consumed everything. (For the record, I regret nothing.)
My point is: The university setting is great for being entrepreneurial. But it takes organization and drive to hold it all together — something I realized I didn't have. At least some of these young founders do.
back to top
---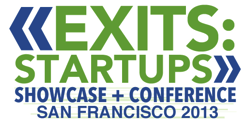 Nominate your best startups to present to a select group of invitation-only investors and Global 1000 companies as part of the Virtual Startups Showcase (VSS) and the Exits Startups Showcase + Conference in San Francisco
NOMINATION DEADLINES
For University Startups: Friday, April 26, 2013
For Accelerator, Angel Investor and VC Portfolio Companies: Friday, June 14, 2013
The National Council on Entrepreneurial Tech Transfer (NCET2) asks universities, accelerators, Angel investors and VC's to nominate their best startups and have them present to a select group of invitation-only investors and Global 1000 companies.
back to top
---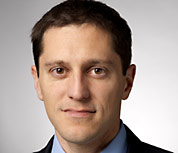 The need for innovation in healthcare has arguably never been greater. A range of factors, from aging world populations to rising standards of living in developing countries, are poised to drive long-run demand for innovative drugs, devices and medical technologies that can improve outcomes and reduce costs.
Ironically, however, funding for healthcare innovation remains in short supply. As industry participants are keenly aware, life science venture capital financing – which has played a critical role in helping translate research ideas into commercially useful medical technologies – is becoming increasingly scarce.
back to top
---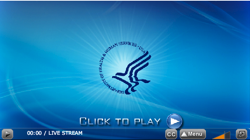 HHS Secretary Kathleen Sebelius joins Ellen Murray, the Assistant Secretary for Financial Resources (ASFR), and HHS agency leaders to announce the President's HHS budget for Fiscal Year 2014.
back to top
---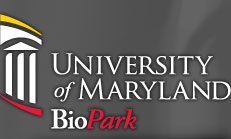 The University of Maryland (UM) BioPark announced today that the Global Virus Network (GVN) is the Park's newest tenant. The GVN is a non-profit organization comprised of the top medical virologist in more than 30 institutions spanning 21 nations – and growing. GVN's mission is to combat emerging pandemic viral threats and current viral killers through international collaborative research, training the next generation of medical virologist, education and advocacy.
Said Jim Hughes, President, Research Park Corporation, University of Maryland Baltimore, "It's exciting for the UM BioPark to include the prestigious Global Virus Network as one of our tenants. We are also pleased to be able to offer GVN continued close proximity to its Scientific Director, Co-Founder, and world-renowned virus researcher Dr. Robert Gallo from the UM School of Medicine, whose Institute of Human Virology is located conveniently just down the street from the GVN's new BioPark headquarters."
back to top
---