Every once and a while you get a reminder that lives are literally at stake in some R&D partnerships. Last Wednesday was one of those days. I was privileged to moderate a panel for the Congressional Technology Transfer Caucus on innovative partnerships fostered by the National Center for Advancing Translational Sciences (NCATS) the newest center/institute at the National Institutes of Health. It was anything but a run of the mill tech transfer session.
We often hear that $2 billion to $5 billion are required to commercialize a new drug, with 14 years or more required for development and a 95% chance of failure. Less well known is that for thousands of serious diseases plaguing humanity only about 500 have FDA approved treatments available. Stark as that seems it's downright cheery compared to rare or neglected diseases. Of more than 6,500 such ailments only 250 have treatments. While these may be "rare" diseases for many of us, to millions of our friends, families and neighbors each morning brings another day of suffering desperately hoping that someone, somewhere is working on a cure.
back to top
---

Paragon Bioservices, Inc. ("Paragon"), a privately held contract research and manufacturing organization whose mission is to accelerate the development and manufacturing of biopharmaceuticals and vaccines, announced today that it has raised $13 Million in a Series A Preferred Stock financing led by NewSpring Capital and Camden Partners.
NewSpring Capital, headquartered in Radnor, PA, invests in dynamic companies, partnering with management teams to accelerate growth and develop their businesses into market leaders. Camden Partners, located in Baltimore, MD, operates private equity funds that provide growth capital to emerging companies in the Technology-Enabled Business Services, Healthcare, and Educational sectors. 1st BridgeHouse Securities and Evergreen Advisors, LLC, Columbia, MD acted as advisors to Paragon Bioservices. All securities transactions were conducted through 1st BridgeHouse Securities, LLC, a member of FINRA and SIPC.
back to top
---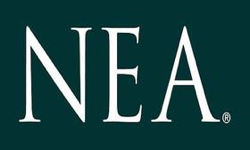 New Enterprise Associates is preparing to raise the largest venture capital fund in history, Fortune has learned.
The 37 year-old firm has told investors to expect formal documents by year-end for its fifteenth fund, which is expected to target approximately $2.8 billion. That's nearly a 10% increase from the $2.6 billion NEA raised for Fund 14 in the summer of 2012, which itself was the industry's record-holder (just edging out a $2.56 billion fund raised in 2006 by Oak Investment Partners). It also told prospective investors that longtime partner Scott Sandell will be promoted to co-managing partner, alongside Peter Barris.
back to top
---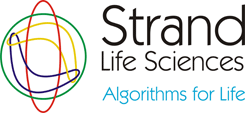 Strand Life Sciences (Strand) representatives will demonstrate new capabilities of the company's variant interpretation and reporting software, StrandOmics at the Association For Molecular Pathologist (AMP) 2014 Annual Meeting to be held from November 12th to 15th in National Harbor, Maryland. The 20th anniversary meeting's theme is "Realizing the Dream of Precision Medicine," with a special address by Dr. Francis Collins, Director of the National Institute of Health. At AMP, Strand will host a workshop on the innovative developments and application of its StrandOmics software, plus new expansion efforts in Personalized Medicine.
back to top
---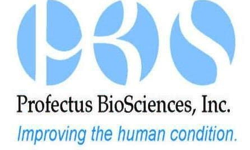 Baltimore pharmaceutical firm Profectus BioSciences Inc. has received a $9.5 million grant from the Department of Defense for a phase 1 clinical trial of its Ebola vaccine. T
he award is Profectus' fourth this year — all for work developing and manufacturing Ebola vaccines. The new grant brings the company's total funding up to at least $49.8 million.
back to top
---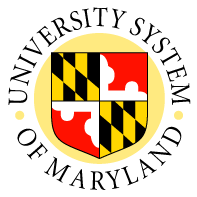 The chancellor is stepping down. After 50 years in education, and 12 years as Chancellor of the University System of Maryland, William English "Brit" Kirwan is retiring. He will leave office after his replacement is selected by the Board of Regents.
The search is underway.
During his tenure, Kirwan was hailed for his strategic spending; his "Effectiveness and Efficiency Initiative," started in 2003-04, has saved the system upwards of $462 million to date. He was also partly responsible for the tuition freezes after the recession. Under him, enrollment in Maryland's 11 institutions of higher learning increased by 24 percent.
back to top
---

When it comes to deadly infections, Ebola is certainly the virus du jour. But in the U.S., the risk of contracting the Ebola virus is minuscule compared to the risk of becoming infected with one of several antibiotic-resistant bacteria, sometimes known as "superbugs."
back to top
---

Novavax Inc.'s singular drug development approach to a possible Ebola vaccine may not only help stop the spread of a future pandemic but also reap major bottom-line rewards.
That's what CFO Barclay "Buck" Phillips told me this week after the Gaithersburg-based company announced it planned to begin Phase 1 clinical trials by December. Novavax announced this week at the 8th Vaccine and ISV Conference in Philadelphia that it's the only company targeting the newest strain of the virus which emerged in Guinea this year and has killed thousands in West Africa.
back to top
---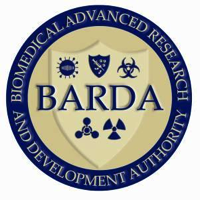 For five years, John Eldridge and his team at Profectus Bioscience have developed and tested their Ebola vaccine. First it was on guinea pigs, then monkeys.
At that point, Eldridge realized monkeys weren't getting sick.
back to top
---

Johns Hopkins engineers have invented a lab device to give cancer researchers an unprecedented microscopic look at metastasis, the complex way that tumor cells spread through the body, causing more than 90 percent of cancer-related deaths. By shedding light on precisely how tumor cells travel, the device could uncover new ways to keep cancer in check.
The inventors, from the university's Whiting School of Engineering and its Institute for NanoBioTechnology, published details and images from their new system recently in the journal Cancer Research. Their article reported on successful tests that captured video of human breast cancer cells as they burrowed through reconstituted body tissue material and made their way into an artificial blood vessel.
back to top
---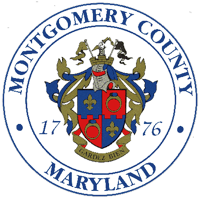 Montgomery County has chosen two partners to begin planning a "kitchen incubator" to provide business training and commercial kitchen space to budding local culinary entrepreneurs.
The county is partnering with Union Kitchen, which runs a for-profit commercial kitchen space in the District, and Streetsense, the Bethesda-based design and development firm, to plan how the incubator will be set up.
back to top
---

Funding and Research Opportunities
The following funding opportunity announcements from the NHLBI or other components of the National Institutes of Health, might be of interest:
NIH Guide Notices:
Notice to Extend PAR-12-033 "Myalgic Encephalomyelitis/Chronic Fatigue Syndrome: Etiology, Diagnosis, Pathophysiology, and Treatment (R21)" by an Additional Funding Cycle
(NOT-OD-15-007) Office of Research on Women's Health
Notice of Clarification of 4-Year Limit of Postdoctoral Research Eligibility for K99 Applicants for PA-14-042 NIH Pathway to Independence Award (Parent K99/R00)
(NOT-OD-15-013) Office of the Director, NIH
Notice of Revised NIH Definition of Clinical Trial
(NOT-OD-15-015) National Institutes of Health
Requests for Applications (RFAs):
Pediatric HIV/AIDS Cohort Study (PHACS) Coordinating Center (CC) (U01)
(RFA-HD-15-027)
Eunice Kennedy Shriver National Institute of Child Health and Human Development
Application Receipt Date(s): January 02, 2015
Pediatric HIV/AIDS Cohort Study (PHACS) Data and Operations Center (DOC) (U01)
(RFA-HD-15-029)
Eunice Kennedy Shriver National Institute of Child Health and Human Development
National Institute on Alcohol Abuse and Alcoholism
National Institute of Allergy and Infectious Diseases
National Institute on Drug Abuse
National Institute on Deafness and Other Communication Disorders
National Institute of Dental and Craniofacial Research
National Institute of Mental Health
National Institute of Neurological Disorders and Stroke
Office of AIDS Research
Application Receipt Date(s): January 02, 2015
NIH Director's Early Independence Awards (DP5)
(RFA-RM-14-004)
NIH Roadmap Initiatives
National Institute of Dental and Craniofacial Research
Application Receipt Date(s): January 30, 2015
Please note that most links to RFAs, PAs, and Guide Notices will take you to the NIH Web site. RFPs will take you to FedBizOpps. Links to RFPs will not work past their proposal receipt date. Archived versions of RFPs posted on FedBizOpps can be found on the FedBizOpps site using the FedBizOpps search function. Under "Document to Search," select Archived Documents.
back to top
---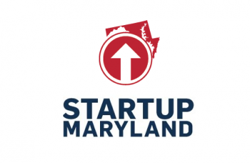 Startup Maryland (www.startupmd.org) today announced the Great Eight (8) Finalists and three (3) Fan Favorites from the 2014 Pitch Across Maryland celebration.
After assembling more than 150 video pitches from Maryland entrepreneurs that were captured during the three-week Pitch Across Maryland tour | celebration, Startup Maryland is proud to announce the eight finalists as well as the three startups with the most view-votes. Companies from both categories are listed below (with tour stop) and link to their pitch video:
back to top
---

Inspiring the scientists of the future is something that MedImmune, the global biologics research and development arm of AstraZeneca, takes very seriously. Therefore the Society of Biology's 'Big Biology Day' – a one day, free-to-attend event aimed at engaging the public in scientific issues and research activities – has become a permanent fixture in MedImmune's calendar. This year's event, which took place on Saturday 18th October at Hills Road Sixth Form College, was attended by over 1,000 people of all ages and was the third Big Biology Day to be held in Cambridge. As usual, it formed part of National Biology Week, the Society of Biology's annual celebration of the biosciences and was held in collaboration with the University of Cambridge Science Festival.
back to top
---

Johns Hopkins University is the 11th best university in the world, according to the first ever Best Global University rankings published by U.S. News & World Report on Tuesday. The rankings use different criteria than those used for the annual "best colleges" list, on which Johns Hopkins ranked 12th last month.
The new rankings include 500 universities in 49 countries. Sixteen of the top 20 universities are in the U.S., including Harvard, which tops the rankings.
back to top
---

Tuesday, November 18, 2014 | 6:00-8:30 p.m.
Silver Spring Civic Center-One Veterans Plaza
GPS Address: 8525 Fenton Street, Silver Spring
Meet Israeli entrepreneurs working in Maryland and Maryland companies trading with Israel at the MIDC's fourth annual Showcase of Maryland/Israel Business.
Featuring keynote speaker, Jeremy Bash,Founder and Managing Director, Beacon Global Strategies and former Chief of Staff, Department of Defense and CIA
back to top
---

American Tap Room - 36 Maryland Ave Rockville, MD 20850
Join BioBuzz and our sponsor CRB for another great BioBuzz networking event on November 19th from 5:00 - 7:30 p.m. @ American Tap Room in Rockville, MD. This location is a short walk from the Metro located in the Rockville Town Center.
CRB is a global consulting, design and construction services firm that relentlessly pursues and delivers success for their clients in advanced science and technology industries. 2014 marks CRB's 30th year in which they have grown from a single three-person office, to a team of 600+ in 12 offices serving clients throughout the world with Rockville, MD being their latest expansion.
back to top
---

Maryland Department of Health and Mental Hygiene officials announced early Tuesday that the patient tested negative for Ebola. The department said that person will continue to receive the appropriate treatment.
A patient who was being isolated at the University of Maryland Medical Center in Baltimore for Ebola testing Monday evening does not have the deadly virus, officials announced Tuesday.
back to top
---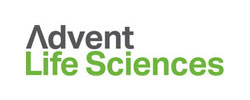 Advent Life Sciences today announced the closing of Advent Life Sciences Fund II (ALSF II), a £145.5M (USD 235M) venture capital fund raised to seed and build life sciences companies in the UK, Europe and the US. The Fund will back entrepreneurs and early-stage and mid-stage companies with the potential to deliver first- or best-in-class breakthrough products for unmet medical needs. The Fund, which quickly exceeded its target, was raised entirely from independent financial investors including funds-of-funds, pension funds, and family offices.
"We thank our returning and new LPs for the strength of their support, which allowed us to raise the commitments for this Fund in a matter of weeks" said Raj Parekh, General Partner. He added "The interest from LPs and demand for the Fund, particularly in current markets, is in large part a recognition of the scientific and medical entrepreneurs, CEOs and Management teams whose commitment, vision and energy is enabling our portfolio companies to bring important medical innovations to patients. It is a privilege to work with them."
back to top
---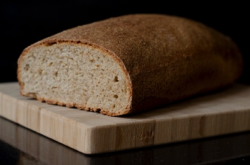 Two new studies in the New England Journal of Medicine rocked the world of celiac research, both proving that scientists have a ways to go in their understanding of celiac disease, which affects about 1% of the population, whether they know it or not.
One Italian study wondered if the age at which gluten is introduced into the diet could affect a person's likelihood of developing the autoimmune disease—so they kept gluten away from newborns for a year. To the shock of the researchers, delaying exposure to gluten didn't make a difference in the long run. In some cases it delayed the onset of the disease, but it didn't stop people from developing the disease, for which there is no cure.
back to top
---

Cancer's become a core area of venture capital interest, particularly given the rise of personalized medicine. But in a cluttered marketplace it's tough to differentiate the worthy from the chaff. Here are some observations from a panel of investors said at the Cleveland Clinic Medical Innovation Summit Monday:
back to top
---

The San Francisco-based digital health accelerator Rock Health has raised a large third round of funding and says it will boost its investments in new portfolio companies to (up to) $250,000 each.
The new funding round was led by Bessemer Venture Partners and Kaiser Permanente Ventures, with participation from KPCB, Mayo Clinic, Montreux Equity Partners, and Great Oaks Ventures.
back to top
---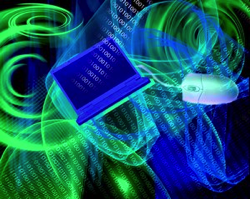 I'm so used to hearing bullish projections on digital health, it's refreshing when someone contradicts that assessment. Maybe contradict is the wrong word. But Thomas Rodgers, who joined McKesson Ventures last month after a couple of years with Cambia Health Solutions, thinks it will take a lot longer for the technology to enjoy mainstream adoption.
"I think it will be 15-20 years until it is intertwined with medical care. It will take a shift away from fee-for-service and it will also take generational change. Millennials who grew up with technology will need to start getting sick."
back to top
---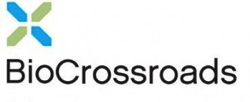 In the decade after the founding of the BioCrossroads initiative, money spent on life sciences research and companies more than doubled, to more than $25 billion, according to a new report released Thursday by the Indianapolis-based life sciences business development group.
That infusion of money—much of which came from out of state—has helped Indiana companies and universities increase the number of life sciences patents, technology licenses, startups and venture capital deals faster than the rest of the nation, according to the report.
back to top
---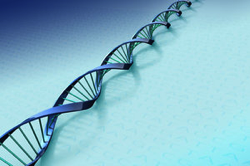 The Hong Kong scientist who invented a simple blood test to show pregnant women if their babies have Down syndrome is now testing a similar technology for cancer.
Yuk Ming "Dennis" Lo says screening for signs of cancer from a simple blood draw could cost as little as $1,000. The test works by studying DNA released into a person's bloodstream by dying tumor cells.
back to top
---

New York Medical College will inaugurate its biotechnology incubator Wednesday.
The multimillion-dollar BioInc@NYMC at 7 Dana Drive in Valhalla will offer space to scientists, entrepreneurs and biotech firms.
back to top
---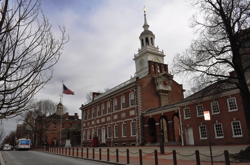 As Penn prepares for the ceremonial groundbreaking of the Pennovation Center on Friday, Drexel University's Innovation Neighborhood is still searching for a master developer.
Both universities are pushing to become incubators of commercial enterprise and educational advancement. Since purchasing a 23-acre site on Grays Ferry Avenue in 2010, Penn has been working to develop the Pennovation Center — a three-story, 52,000-square-foot complex that will serve as a hub for research and business ventures. In addition to the ceremonial groundbreaking on Friday, Penn President Amy Gutmann will host a series of "Pennovation Talks" at the South Bank campus.
back to top
---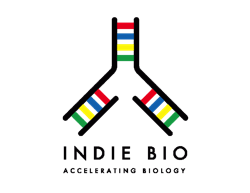 International VC firm SOSVentures is capitalizing on the now buzz worthy biotech investment trend with the creation of IndieBio, the first accelerator to focus on just life sciences.
Y Combinator raised a few eyebrows when it accepted five biotech companies out of the 80 startups in its program this last summer. That was a first for the Silicon Valley accelerator. But IndieBio partners tell us they were already thinking along those lines when Y Combinator started making in-roads with those life sciences startups.
back to top
---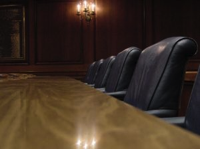 The average board of directors in the biotech world is roughly 90% male, according to a new analysis, and more than half of all industry boardrooms host no women whatsoever, striking numbers that illustrate a sector that struggles with diversity.
Liftstream, a recruitment services outfit, analyzed nearly 1,150 life sciences companies in the U.S. and EU, finding that biotech's boardrooms tend toward Y chromosomes. Among drug developers with fewer than 1,000 workers, women held just 10% of available board seats, and fewer than 4% had female chairs. C-suites didn't fare much better, as women accounted for fewer than 25% of leadership teams across the industry.
back to top
---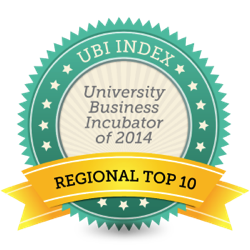 UBI Index recognizes top performing business incubators from all over the world. This time we take a deeper look in 5 regional areas starting with Europe and then moving on to North America, South America, Asia+Oceania and ending with Africa. It is our pleasure to present to you:
The Regional Top Performing University Business Incubators of 2014
The rankings of each region will be announced every Tuesday at http://ubiindex.com/rankings with start on November 4th and four weeks forward. Stay tuned!
back to top
---