Thomas Kucharski (IEDC) - Ethan Byler (BHI) - William C. Sproull (IEDC)

BioHealth Innovation, Inc. (BHI) was selected as an International Economic Development Council (IEDC) Excellence in Economic Development Silver Award recipient. BHI is receiving the award in the Public-Private Partnerships category for its work to assemblethe partnership that sponsored DreamIt Health IT Baltimore accelerator program. The award, which recognizes outstanding and innovative development projects that have significantly enhanced the economic revitalization of distressed communities, states, or regions, was formally presented to BHI on Monday, October 20, during the 2014 IEDC Annual Conference in Fort Worth, TX.
"BHI is honored to be acknowledged with this award for our work with DreamIt Health in support of the DreamIt Health Baltimore program in 2014," said Richard Bendis, BHI President & CEO. "This reinforces the dedication to entrepreneurship and innovation in the biohealth arena that we are constantly striving for in Central Maryland."
back to top
---

Tuesday said its global biologics research and development arm, MedImmune, has agreed to buy privately-held Definiens, which would strengthen MedImmune's focus on the discovery of novel predictive biomarkers in immuno-oncology.
Definiens is into imaging and data analysis technology, known as Tissue Phenomics, which dramatically improves the identification of biomarkers in tumour tissue.
back to top
---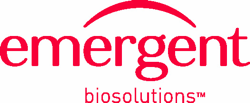 Considering that Emergent BioSolutions (NYSE: EBS ) has regular government contracts and other manufacturing contracts -- so regular that it's willing to give quarterly guidance, which many companies wouldn't dream of -- it was a little surprising to see by how much the biotech beat the guidance it gave three months earlier. Third-quarter revenue came in at $138 million, substantially higher than the guidance of $110 million to $125 million it gave three months ago.
But, as it turns out, this is just an accounting issue. In the third quarter, Emergent BioSolutions set up a collaboration with MorphoSys to develop its prostate cancer drug candidate ES414. Under the terms of the agreement, Emergent BioSolutions got a $20 million upfront payment -- the biotech recognized $15.3 million of this in the third quarter. Back out the payment, and Emergent BioSolutions' revenue falls within its previous guidance, fortunately at the upper-end.
back to top
---

Osiris has a history of developing treatments — like Prochymal, the first government-approved stem cell drug — and then selling them to other companies. Its product portfolio is thus diverse, and that is wise when it comes to Grafix, which competes with a number of other advanced wound care products.
back to top
---

Ryan Sysko needed someone to push WellDoc's diabetes management app, BlueStar, into the market. It was time to turn to an outsider to make sure BlueStar successfully sold in Maryland and, eventually, nationwide. The FDA-approved smartphone app helps diabetes patients track blood glucose levels, medications, diet and exercise on a cellphone. It requires a prescription from a doctor.
To take on the task, Sysko, the Baltimore health care technology company's CEO, called on Kevin P. McRaith. Former vice president of ...
back to top
---

A year ago Robert Lord and Nick Culbertson were medical students with an idea for a company.
Now their startup Protenus Inc. is doing business with Johns Hopkins Hospital, figuring out how to use $770,000 in seed financing and hiring staff members to get their cyber security system in more hospitals.
back to top
---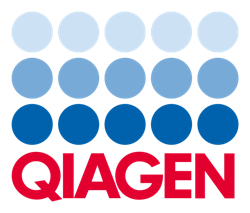 Cartagenia announced today that it and Qiagen's bioinformatics business are part of a consortium that has received €1.4 million ($1.7 million) in funding from a European funding initiative to support the development of software tools for personalized genetic analysis of cancer variants.
The Lungcadia program will combine the technologies and expertise of Cartagenia, Qiagen, and the Institute of Pathology at Hannover Medical School and will focus on lung cancer as a disease model, but the partners aim to make the results applicable to other types of cancer. The project has received the funding from the EuroTransBio initiative, which supports biotech collaborations in Europe.
back to top
---

The MdBio Foundation, Inc. (MdBio), a nonprofit organization, today announced that it has received a grant of $50,000 from AstraZeneca and its Gaithersburg, Md.-based global biologics research and development arm, MedImmune. The grant will enable the foundation to expand its focus on science, technology, engineering and math (STEM) education and prepare today's students to become the workforce of tomorrow.
"Our goal is to show students the many possibilities their future can hold with a strong foundation in STEM," said Brian Gaines, CEO of MdBio. "AstraZeneca's and MedImmune's generosity will enable us to expand our programs to ensure that we reach students who can benefit from enhanced educational opportunities. Our state is well-known for its strength in the bioscience market, and we hope to foster the next generation of employees for the companies that call Maryland home."
back to top
---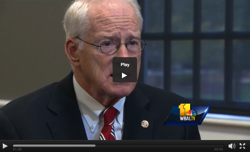 Dr. William Kirwan, chancellor for the University System of Maryland, announced over the summer that he will be stepping down, but not until his replacement is hired.
He's lost count of the number of college graduations he's been a part of since taking the job as Maryland's education chancellor more than a decade ago.
back to top
---

Johns Hopkins University, Biomedical Engineering, CBIDMonday, December 8, 2014 from 3:00 PM to 7:30 PM (EST)Baltimore, MD
Join us December 8th for a review of 16 exciting healthcare design projects at the Johns Hopkins Center for Bioengineering Innovation & Design (CBID). CBID MSE and Undergraduate projects will be presented. This year we're honored to have as our Keynote Speaker Dr. John Kostuik. Dr. Kostuik is Co-Founder and Chief Medical Officer of K2M Inc, a world leading spine surgery company. The event will also have a Shark Tank competition with a panel of tough judges and real cash prizes. Refreshments will be provided.
back to top
---

The University of Maryland earned a gold medal in the International Genetically Engineered Machine competition (iGEM) held in Boston from Oct. 30 to Nov. 3, 2014.
The competition engages student-led teams from universities across the globe to present novel synthetic biology projects that address real-world problems.
back to top
---

The National Institute of Standards and Technology and the University of Maryland have collaborated to build a new center that will preform studies on how to store, process and transmit data using quantum architecture.
The Joint Center for Quantum Information and Computer Science is designed to complement basic quantum research being done at an institute run by NIST, UMD and the National Security Agency, NIST said Oct. 31.
back to top
---

Chevy Chase-based Wedding Wire, the largest and most trusted online marketplace connecting merchants with engaged couples and party planners, ranked highest of any other Maryland company this year, coming in at number seven with 2013 revenue of nearly $34 million. Also making the Top 10 is Rockville-based CoesterVMS, a leader in the mortgage banking and appraisal industry, coming in at number nine with $14.47 million in revenue in 2013.
back to top
---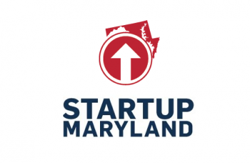 DAASN is proud to be an Enthusiast sponsor for Tedco's 4th Annual Entrepreneur Expo and a Major sponser of Startup Maryland.
Startup Maryland Announces Great Eight Finalists and Fan Favorites for 2014 Pitch Across Maryland Tour
Diversity of Industries and Opportunities Defines the Third Annual State-Wide Tour and Celebration of Maryland Innovation and Entrepreneurship.
back to top
---

Vheda Health, a digital health company that seeks to help people with chronic conditions, is one of a handful of healthcare startups that have received backing from a commercialization fund from Maryland's Technology Development Corp. They were part of a list of 15 companies that received $1.5 million. It follows a funding allocation from earlier this year.
The Maryland program allocates funding to companies developing technology products with universities and/or federal labs in the state. To qualify, companies have to be in a collaboration with a federal lab or university, they have to be located in an affiliate incubator company in the state, they have to be involved in one of two Maryland programs — ACTiVATE, an entrepreneurship training program aimed at women, or INNoVATE — or participate in TEDCO's Rural Business Initiative. The focus is on small businesses so companies must have under 16 employees, or be a university spin-off under five years old or have venture investments under $500,000. More than half of the companies' employees must work in the state.
back to top
---

Business accelerator DreamIt Health Baltimore plans to lay roots in the Inner Harbor.
DreamIt Health Baltimore is negotiating a lease as it prepares to welcome its second class of entrepreneurs in 2015. The accelerator, which is run by Philadelphia-area DreamIt Ventures, operated out of spare office space at a Johns Hopkins building in Fells Point this year. Managing Director Jason Hardebeck hopes to finalize a deal for between 5,000 square feet and 6,000 square feet of space in the coming weeks.
back to top
---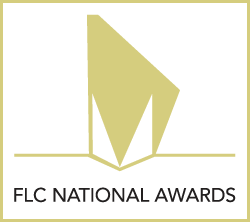 Nominations are being accepted for the 2015 FLC Laboratory Director of the Year Awards. Sponsored by the FLC National Advisory Council, this award honors Laboratory Directors who have made maximum contributions to the overall enhancement of technology transfer for economic development. Accomplishments related to the transfer of technology from the federal laboratory to industry—including support of FLC activities, internal accomplishments, industry involvement, and community service—are the primary criteria for the award.
back to top
---

As CMS goes, so goes private insurance. That's perhaps a simplification of how reimbursement rates are developed for healthcare payers, but big payers definitely watch what CMS is doing.
So it's no small deal that CMS late last week issued new rules that include "significant additional coverage for telemedicine services," the American Telemedicine Association said in a release.
back to top
---

When we think of Google, we think of the company that powers the widely used search engine, and we think of computer programming, engineering, and electrical design. However, recently Google has expanded and moved towards research in medical technology. Just a few months ago, the tech giant partnered with Novartis to license a glucose measuring smart contact lens. The company had also recently bought portions of Calico, an anti-aging research company, and 23andme, a company that provides personal genetic tests. Now, Google aims to develop a wearable diagnostic device to detect cancer and heart attacks through the use of nanoparticles.
back to top
---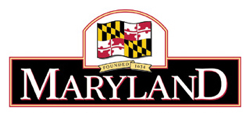 Let's face it: pre-Election Night, this year's race for Maryland governor was pretty underwhelming, the kind where your mother might reveal she's thinking of voting for Republican businessman Larry Hogan because she remembered his dad to be a nice guy back when he was Prince George's County executive in the 1970s.
(Hi, Mom! For the record, I don't know who she ended up voting for.)
back to top
---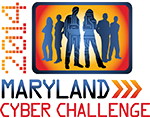 University of Maryland University College recently swept two divisions of the Maryland Cyber Challenge for the second consecutive year, capturing first place in the College and Professional divisions of the premier Maryland cyber competition held at the annual Cyber Maryland conference in Baltimore.
"This is a tough competition and to beat many great teams just to get to the finals in the college and professional divisions is an amazing accomplishment. We fielded four teams for this competition (two in each division) and all four made it to the final round. That speaks to the quality of our teams, " said Jeff Tjiputra, chairman of UMUC's undergraduate cybersecurity program and academic advisor to the cyber competition teams.
back to top
---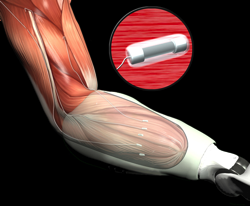 The Pentagon's technology arm is prepared to invest up to $700,000 in a promising idea in the field of biological sciences and technology. The goal is to turn theoretical concepts into actual products, such as better sensors for prosthetic limbs and techniques to cope with infectious disease outbreaks.
Under a new initiative by the Defense Advanced Research Projects Agency, inventors will be able to send in proposals without having to trudge through miles of red tape as they would have to in traditional government contracts.
Photo Credit: DARPA
back to top
---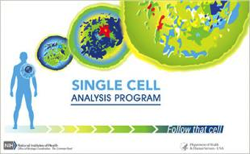 The National Institutes of Health is challenging science innovators to compete for prizes totaling up to $500,000, by developing new ways to track the health status of a single cell in complex tissue over time. The NIH Follow that Cell Challenge seeks tools that would, for example, monitor a cell in the process of becoming cancerous, detect changes due to a disease-causing virus, or track how a cell responds to treatment.
The challenge aims to generate creative ideas and methods for following and predicting a single cell's behavior and function over time in a complex multicellular environment – preferably using multiple integrated measures to detect its changing state.
back to top
---

Wednesday, November 19, 20146:00 p.m. - 8:00 p.m.
Get out of the office and enjoy yourself! Join Maryland's business community for an evening of networking and fun at the Tech Council of Maryland's Fall Cocktail Reception. This reception will be held at the prestigious Congressional Country Club in Bethesda. If you haven't attended our FEF Fall Reception, come and find out what you've been missing.
The reception features an open bar, great food and two hours with no agenda other than networking, seeing old friends and meeting new people. This is the perfect atmosphere for executives and decision makers from the region's leading companies to come together and share ideas. Everyone is welcome and you don't need to be a financial executive to attend this event, so register today.
back to top
---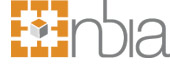 The NBIA (National Business Incubation Association) seeks a dynamic new President and Chief Executive Officer. Our ideal candidate will be an exceptional leader with business expertise and a passion for entrepreneurship, as well as the drive, intellect, and professional presence to support and promote business incubation and acceleration.
The incoming President and CEO will report directly to the Board of Directors, and it is critical that this individual be well-versed in the broader national and international entrepreneur support ecosystem (including but not limited to business incubation, acceleration, coworking/emerging startup models, and economic environments – i.e. programs serving rural, urban, and developing economies).
back to top
---

iHealth is one of the leading developers of connected health devices, with devices on the market ranging from the BP5 connected blood pressure cuff to the Align wireless glucometer. As we recently highlighted, they have also been at the forefront of integrating the data captured by these devices with the electronic health records used by clinicians.
We had the opportunity to talk with Jim Taschetta, Chief Marketing Officer and Head of Retail Sales at iHealth, about their current work at Duke & Stanford exploring EHR integration, views on integration of Android devices, and more.
back to top
---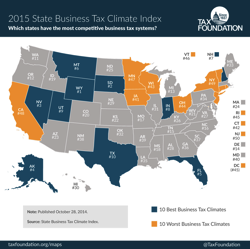 The Tax Foundation's State Business Tax Climate Index enables business leaders, government policymakers, and taxpayers to gauge how their states' tax systems compare. While there are many ways to show how much is collected in taxes by state governments, the Index is designed to show how well states structure their tax systems, and provides a road-map to improving these structures.
back to top
---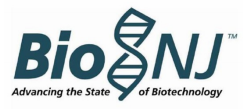 Inspired by a series of new strategic initiatives, BioNJ announced a rebranding today -- BioNJ, The Gateway to Health – that reflects an expanded vision and mission directed to fostering a vibrant life sciences ecosystem in New Jersey where science is supported, companies are created, drugs are developed and patients are paramount.
The rebranding is supported by the launch of a revitalized website at www.BioNJ.org that is contemporary in its look and represents the determination of BioNJ to help move the life sciences industry forward.
back to top
---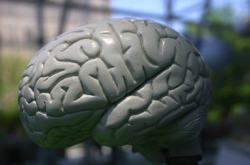 Brain science is taking a hit, according to a recent series of papers published in a special issue of the Cell Press journal Neuron.
"While the disease burden and economic impacts are on the rise, progress in the development of new therapeutics and treatment approaches has appeared to have stalled," reads an editorial introducing the issue. "Approval for new therapeutics (whether drugs, devices, or other treatment approaches) for nervous system disorders have been declining and most of the treatments we currently have are not disease modifying."
back to top
---