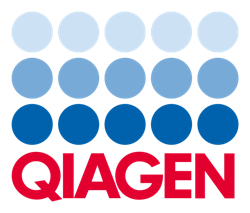 QIAGEN N.V. (Nasdaq: QGEN) today announced it has entered into a master collaboration agreement with the Swiss pharmaceutical company Novartis AG (NYSE: NVS) to enable the development and commercialization of companion diagnostics to be paired with existing Novartis pharmaceutical products as well as compounds in its development pipeline.
The non-exclusive agreement with Novartis creates a framework for collaborations that would include developing QIAGEN companion diagnostics to guide treatment decisions for Novartis pharmaceutical products. The scope of the collaboration can cover all QIAGEN platforms, indications or biomarkers. Financial terms of the agreement were not disclosed.
back to top
---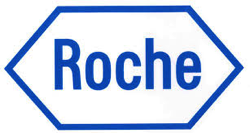 LabCentral and Roche announced an agreement in which Roche would provide technology and financial support to LabCentral, a first-of-its-kind shared laboratory space designed as a launchpad for high-potential life-sciences and biotech startups.
back to top
---

WellDoc®, a leading digital health care behavioral science and technology company has launched a multi-stage collaboration effort with Samsung Electronics Co. Ltd, to improve the lives of those living with type 2 diabetes and explore next generation diabetes devices and product offerings.
View gallery . The parties share a vision for leveraging technology to empower patient self-management and provider clinical decision-making. They each have commercialized unique and powerful health care platforms that when combined, can deliver unparalleled support to patients with diabetes.
back to top
---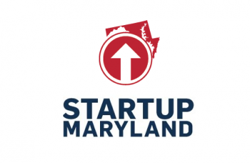 Startup Maryland (http://www.startupmd.org) today announced the Great two top Finalists from the 2014 Pitch Across Maryland celebration.
After qualifying and posting more than 150 video pitches from Maryland entrepreneurs that were captured during the three-week Pitch Across Maryland tour | celebration, Startup Maryland is proud to announce Vheda Health (Howard County/MCE) and BrinkBit (uBalt, ETC, EAGB, GBC) as Winner and Runner-up, respectively.
back to top
---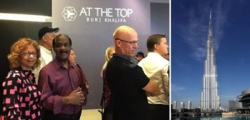 Montgomery County Executive Ike Leggett is hoping to broaden Montgomery County's reach in biotech and other high-tech areas as he leads a delegation of two dozen County businessmen and businesswomen to India this month.
Among those joining Leggett are Maryland State Delegate Aruna Miller, Montgomery County Councilmember Nancy Floreen, Montgomery College President Dr. DeRionne P. Pollard, Global LifeSci Development Corporation executive vice president Jonathan Genn, President & CEO of the India-US World Affairs Institute Vinod Jain, and former White House communications director Ann Lewis.
back to top
---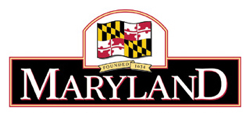 If you're a foreign entrepreneur looking to break into the U.S. market, the State of Maryland wants to help.
On the third floor of a nondescript office building perched on a busy commercial strip in College Park, Maryland, foreign-owned startups can get a boost at the Maryland International Incubator, a first-of-its-kind incubator focused exclusively on foreign companies settling in the United States.
back to top
---

A Johns Hopkins astrophysicist will share in a $3 million prize for his discovery that the universe is expanding rapidly, contrary to earlier belief.
Adam Riess, who previously won a Nobel Prize for his work, has been awarded the Breakthrough Prize in Fundamental Physics. Riess shares the award with research partner Brian P. Schmidt of the Australian National University and University of California, Berkeley astrophysicist Saul Perlmutter.
back to top
---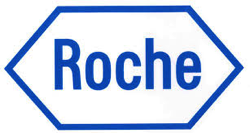 Swiss drugmaker Roche said Friday that the Food and Drug Administration approved its drug Avastin as a treatment for ovarian cancer.
Roche said the FDA approved Avastin in combination with chemotherapy as a treatment for recurrent cases of cancer that are resistant to platinum-based chemotherapy.
back to top
---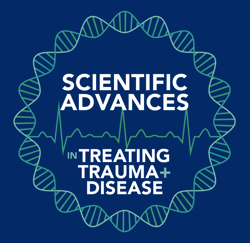 Join us Nov. 20 for the 15th annual Bioscience Day at the University of Maryland, where we will explore "Scientific Advances in Treating Trauma and Disease."
Registration is free and lunch is provided.
back to top
---
Wednesday, November 19, 2014, 05:00am - 07:00pm
Join BioBuzz and our sponsor CRB for another great BioBuzz networking event on November 19th from 5:00 - 7:30 p.m. @ American Tap Room in Rockville, MD. This location is a short walk from the Metro located in the Rockville Town Center.
back to top
---
The MCCC Business Awards Dinner Committee and Chair of the Board Lisa Cines, CPA of Dixon Hughes Goodman LLP invite you to join in the celebration of those who make our economy and community thrive. This annual sold-out event attracts 700+ guests including award winners, sponsors, business leaders, elected and government officials and the media. Join us for a great evening of Meaningful Connections, Commerce and Celebration.
back to top
---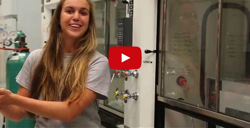 Seniors in the University of Maryland's Fischell Department of BioEngineering (BioE) design and build devices designed to improve patient outcomes and health care while lowering costs. BioE teams are typically matched with a pair of advisors including a BioE faculty member and a physician from the University of Maryland Medical Center. The teams are assisted by University engineers for fabrication and by business advisors for entrepreneurship. This year, there are 91 students comprising 18 teams of innovators full of fearless ideas.
back to top
---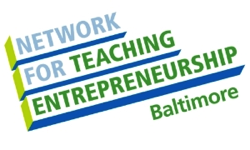 Eighth grader Lily DeBell won the 2014 NFTE National Youth Entrepreneurship Challenge, presented by the MasterCard Center for Inclusive Growth.
DeBell, who is still in middle school, finished ahead of 40 other student entrepreneurs from across the county – almost all of them were either High School or college age students.
back to top
---

In a breakthrough in the design of batteries, a research funded by the US Department of Energy has produced a remarkable new prototype battery that just needs 12 minutes to get fully recharged compared to the hours the conventional cells take up to get replenished.
Researchers at the University of Maryland who were involved in this research stated that their new invention can work towards the long sought-for miniaturization of energy storage components. This breakthrough can certainly help towards allowing electric cars to give petrol-powered vehicles a run for their money.
back to top
---

Funding and Research Opportunities
The following funding opportunity announcements from the NHLBI or other components of the National Institutes of Health, might be of interest:
Notices:
Requests for Applications:

Program Announcements:
back to top
---

Funding and Research Opportunities
The following funding opportunity announcements from the NHLBI or other components of the National Institutes of Health, might be of interest:
Notices:
Requests for Applications:
Program Announcements:
Please note that most links to RFAs, PAs, and Guide Notices will take you to the NIH Web site. RFPs will take you to FedBizOpps. Links to RFPs will not work past their proposal receipt date. Archived versions of RFPs posted on FedBizOpps can be found on the FedBizOpps site using the FedBizOpps search function. Under "Document to Search," select Archived Documents.
back to top
---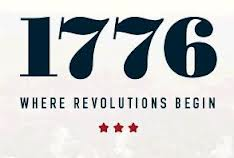 The 1776 incubator, which is interested in helping startups break down geographic barriers and collaborating with other incubators and accelerators has announced a partnership with a major physician association — the American College of Cardiology, according to a company statement. The cardiology association will play a role not only in the incubator's Challenge Cup, but also longer term.
back to top
---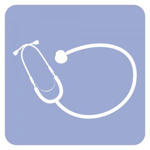 The United States has over 5,700 hospitals, and most of them are central to their communities for an obvious reason: They help people get healthier. When I look at these hospitals, I see an untapped resource, a way they could provide greater value to their communities and the country.
Intellectual assets — the ideas and know-how in the heads of clinicians — are vital, intangible resources for most hospitals. They're equivalent to the research assets at universities. In addition to knowledge and know-how, clinicians working in hospitals are creating ideas for new health care technologies (apps, processes, devices, therapies, drugs) and cost-effective care models, often as part of their response to the value-based care principles of health care reform.
back to top
---
Americans include two health-related issues among the 10 most important problems facing the U.S., according to a recent Gallup survey. Healthcare in general ranked fourth on the list, with Ebola coming in at no. 8. But is Ebola really among the biggest health problems for Americans? Not when we look at the chances of actually being infected.
back to top
---