Date: December 12, 2012 3:30-5:30pm
Presenters: Steven M. Ferguson, CLP, Deputy Director, Licensing and Entrepreneurship, NIH Office of Technology Transfer and Mark Rohrbaugh, J.D., Ph.D., Director NIH Office of Technology Transfer
Come hear the story behind the NIH Office of Technology Transfer winning the 2012 Deals of Distinction™ Award, one of the most prestigious for technology transfer that was just presented to NIH by the Licensing Executive Society on October 17th at their Annual Meeting in Toronto, Canada. The award was given to NIH along with the University of Illinois at Chicago and Gilead Sciences for license agreements granted to the Medicines Patent Pool, a newly established initiative of UNITAID, an international organization established to grant licenses for the generic manufacture and purchase of drugs against HIV/AIDS, malaria, and tuberculosis. In making the award the Licensing Executives Society cited this model partnership as "an innovative endeavor in facilitating access to HIV treatment in developing countries" and one that "showcases the success of public-private partnerships to improve availability of medicine".
back to top
---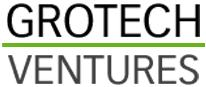 A Hunt Valley venture capital firm is the first to receive funds from the state's new $84 million InvestMaryland program.
Grotech Ventures will receive $12 million to invest in early-stage companies. If the recipients are successful, Grotech will return 100 percent of the principal investment and 80 percent of its profits to the state's general fund.
This week's announcement marks the next major step for the program, a key economic development initiative of Gov. Martin O'Malley (D) that the General Assembly approved in 2011. The state raised the $84 million this year through an online auction of tax credits to insurance companies that operate in Maryland.
back to top
---

There are only 7 Days Left to apply for the InvestMaryland Challenge. Application Deadline is December 13. Enter your early-stage business into the Challenge for a chance to win more than $425,000 in prizes and awards. There are three - $100,000 Awards in Life Sciences, IT, and a nation-wide general industry category. Additionally, there are chances to win free incubator space, cash prizes, mentorships, legal and other business services. Enter today at www.InvestMarylandChallenge.org.
back to top
---

The University of Maryland Medical Center is one of the nation's top hospitals, according to the annual Leapfrog Group survey. This is the seventh year UMMC has received this distinction.
The Leapfrog Group survey analyzes patient safety and quality performance measures from almost 1,200 hospitals. UMMC is one of only two hospitals in the U.S. (and the only one on the East Coast) to make the list every year since it began in 2006.
back to top
---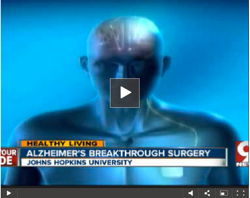 Doctors at Johns Hopkins University are experimenting with a breakthrough surgical procedure that will hopefully help combat Alzheimer's disease.
According to a report by Johns Hopkins Medicine , doctors implanted one of the devices Thursday. The medical team at Johns Hopkins was the first to perform this surgery in the United States
The procedure involves placing a pacemaker of sorts on the brain. The device works similarly to a pacemaker for the heart but instead it stimulates the brain. The same procedure is used to battle Parkinson's disease.
back to top
---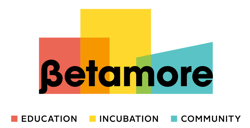 Baltimore's newest incubator is officially open for business — and class.
Betamore, located at 1111 Light St. in Federal Hill, aims to help grow technology companies by day and teach the next generation of entrepreneurs by night. The incubator will host technology companies developing products for Internet and mobile devices and offer co-working space for freelancers and contractors in other technology sectors. After work hours, the entrepreneurs from tenant companies and other experts in the area will teach classes on practical technology and entrepreneurship skills, like Web development and pitching to investors.
back to top
---

The National Business Incubation Association has again awarded the NBIA Soft Landings International Incubator designation to the Emerging Technology Centers of Baltimore. This was ETC's third renewal of the designation they first received in 2006.
Through its Soft Landings program, NBIA recognizes business incubation programs that are especially capable of helping nondomestic companies enter the incubator's domestic market. "ETC was selected for the program because of its slate of business services for nondomestic firms and its demonstrated success at helping these firms enter the U.S. market," said Randy Morris, NBIA director of member services.
back to top
---

Maryland's TEDCO and a team of entrepreneurs are planning to launch a new $20 million cybersecurity fund early next year, according to Executive Director Robert Rosenbaum.
The state-sponsored investment group plans to formally announce the cyber fund in January. Rosenbaum declined to name the sponsors, whom he described as "a couple of young guys that built a fairly large cybersecurity company and sold it." The capital — assuming they are successful in raising it — would be used to invest in early-stage cyber startups, both those building products and those selling services, he said.
back to top
---

GLAXOSMITHKLINE (GSK) has been ranked top of the Index in 2012 for the third time after scoring high in four categories including general access to medicine management, research and development activity, capability advancement and drug donation and philanthropy.
The Country Manager for Ghana, Manu Otuo, commenting on the development, welcomed the publication of the third Access to Medicine (ATM) Index, which measures the performance of the top 20 pharmaceutical companies on their efforts to improve access to medicine and healthcare in developing countries.
back to top
---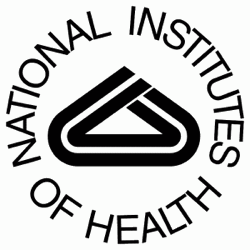 A set of new initiatives put forward in further detail Friday by the National Institutes of Health could have far-reaching implications for faculty members, graduate students and postdoctoral researchers conducting biomedical research.
The plans, first proposed in June by three working groups, are intended to strengthen and shape the biomedical research work force in the coming decades, focusing especially on diversity issues and on training for rising postdoctoral researchers and graduate students.
Many details of how the goals would be pursued are still unclear, although the NIH on Friday approved a rough implementation plan. The plans, likely to be enforced through grant guidelines, will encourage institutions to adopt individual development plans for all research trainees, and require them to track outcomes for all research trainees, from undergraduates through postdoctoral researchers. They would also create a new grant program for innovative approaches to research training, increase stipends for postdoctoral students, and provide more funding for grants to encourage research independence sooner.
back to top
---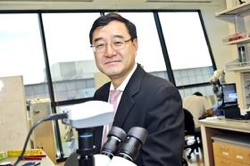 Children's National Medical Center researchers hope the general public's generosity can fill in the gaps left by dwindling governmental and philanthropic support.
Following a business trend that is exploding in the technology and nonprofit medical community, Children's Sheikh Zayed Institute for Pediatric Surgical Innovation launched in late November a "crowdfunding" initiative — the process of raising small amounts from a massive pool of individuals, often nationwide and mostly through online and social media routes.
back to top
---

Cerecor Inc today announced that it has signed an option with Johns Hopkins University (JHU) for an exclusive license to develop and commercialize small molecule D-Amino Acid Oxidase inhibitors ("DAAO inhibitors") that were developed at the Johns Hopkins Brain Science Institute ("BSi").
DAAO inhibitors inhibit the degradation of D-serine, an amino acid which has a central role in the normal function of the glutamate / NMDA system in the human brain. Growing evidence suggests that deficits in glutamate transmission are central to the neurobiology of schizophrenia. D-serine, when administered in multi-gram quantities per day, has been shown in multiple studies to improve cognition (executive function) and reduce positive symptoms in schizophrenics. DAAO inhibition in the brain, as a means of increasing D-serine levels, has been a target for treating schizophrenia by major pharmaceutical companies for many years.
back to top
---

A new $50 million investment fund will provide seed capital to launch new businesses that use technologies from government and university research labs in the Maryland, Virginia, Delaware and the District of Columbia.
The Chesapeake Regional Innovation Fund will provide seed capital for startups and emerging technology companies focused on innovations in energy, life sciences and security. The first investments are anticipated for later in 2013.
back to top
---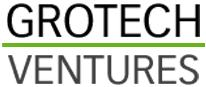 Grotech Ventures has been selected as the first private venture capital firm to receive funds to invest through the state's $84 million InvestMaryland program.
The newly launched program has previously given awards directly to early stage technology companies.
Grotech Ventures, with offices in Hunt Valley and Tysons Corner, Va., received $12 million from InvestMaryland to invest in early-stage companies in Maryland. If the investments are successful, the firm is expected to repay the funds and 80 percent of the profits to the state.
back to top
---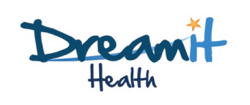 While accelerators may be in a bubble, they're also beginning to have a measurable, positive impact on the ecosystem. The real opportunity, though, is not in creating another Y Combinator, but in building vertical-specific accelerators that bring together industry partnerships to create learning and business opportunities for their startups. In healthtech, there's Rock Health, Blueprint, Healthbox, New York Digital Health Accelerator and Startup Health to name a few.
The roster is growing, and today we have another addition to the list from veteran accelerator DreamIt Ventures. Today, DreamIt is partnering with Independence Blue Cross (IBC) and The University of Pennsylvania Health System (Penn Medicine) to create a digital health accelerator, designed to provide with entrepreneurs with the resources they need to take advantage of opportunities in the changing landscape of the health industry.
back to top
---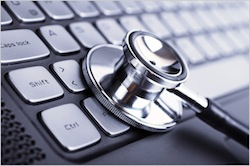 Early stage startups already see New York as a hub for media, advertising and fashion. But the city is starting to build up its name in health tech as well.
At the start of this year, both Startup Health and Blueprint Health – two incubator-type programs that provide funding, mentorship and connections – announced their first classes of startups. Then, in October, the New York Digital Health Accelerator, backed by the New York eHealth Collaborative nonprofit and the private New York City Fund, introduced its own batch of health tech startups.
back to top
---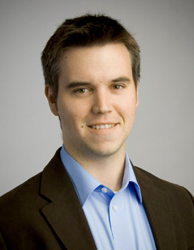 As expected, Silicon Valley's Congressman Mike Honda (D-CA) introduced a bill this week that — among other things — seeks to create an Office of Wireless Health at the Food and Drug Administration (FDA). While the bill has been talked about in the past few weeks, its specific details have only now been made public. The bill also calls for a HIPAA-focused developer support program at HHS, an X Prize-like prize program in addition to small "innovator challenge" to "stimulate new approaches", a low interest loan program for small physician practices and clinics that want to purchase "non-EHR" health care technology, and two year grants that assist medical care providers in retraining employees on how to use health IT.
Rep. Honda proposed the bill, called Healthcare Innovation and Marketplace Technologies Act (HIMTA), Monday in the House of Representatives, so it is currently far from becoming law. In some ways the bill appears to be a mini-stimulus for digital health technologies.
back to top
---

KQED and the John S. and James L. Knight Foundation each invested $1.25 million in Matter Ventures, a media startup accelerator they've created with help from Public Radio Exchange.
Corey Ford, who ran the accelerator Runway, is CEO of Matter Ventures.
The accelerator -- publicized last year as Public Media Accelerator -- will pick startups for its four month program and pay them a $50,000 investment as they work in shared space in the South Park area of San Francisco.
back to top
---