back to top
---
On December 19th, 2012, BioHealth Innovation, Inc. hosted an appreciation event for the 30+ commercialization consultants that are working closely with BHI's Entrepreneur-in-Residence Todd Chappell at the NIH Office of Technology Transfer to identify novel research and technologies. With the help of these consultants, Todd has been able to identify a multitude of interesting endeavors which BHI will now help push to the next stage of commercialization. We hope that the coming year will bring even more opportunities for post-docs to work closely with BHI in shaping the future of Maryland's biotechnology industry!
back to top
---

Join us for the upcoming Tech Transfer Speakers Series event on January 9th, 2013:
"Do You Know the Export Control Regulations Impacting Your Technology Business?"
How well do you know the export control regulations affecting the technology industry? Right now there are dramatic changes to the export control requirements that technology firms need to be aware of to avoid fines. Questions such as: Do I need a license from the government to have a foreign national work on my technology here ? How can I find out if my technology requires a license for its export ? What about fundamental and basic research- is a license required ? Will I need to have an export license for government contracts ? If I have an office overseas working on research, is an export license required ? These questions and more will be addressed.
Presenter:
Stephen Hall
Senior Policy Analyst
Office of Exporter Services, Bureau of Industry and Security
United States Department of Commerce
For more information, and to register: http://techtransferspeakers.eventbrite.com/
back to top
---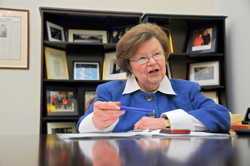 In an unexpected move that could have significant implications for Maryland, Sen. Barbara A. Mikulski will be named the first female chair of the powerful Senate Appropriations Committee on Thursday.
The Baltimore native and Maryland Democrat, who had been the most senior member of the U.S. Senate without a committee gavel, was suddenly in line to head the influential spending panel following behind-the-scenes maneuvering for chairmanships that played out after the death Monday of its former chairman, Sen. Daniel Inouye of Hawaii.
The Democratic caucus is expected to formally approve her chairmanship Thursday.
back to top
---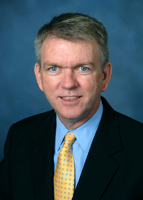 Maryland's second-in-command on economic development matters will step into the top job in January when the current secretary leaves for the private sector, state officials announced Wednesday.
Dominick Murray, who joined the Maryland Department of Business and Economic Development six years ago, will succeed Christian S. Johansson as secretary of the agency. Johansson is heading to Baltimore-based Laureate Education, a company that runs universities worldwide, after nearly four years as agency chief.
Both officials were praised by the Maryland Chamber of Commerce on Wednesday for their work on entrepreneurship and efforts to give businesses more of a voice.
back to top
---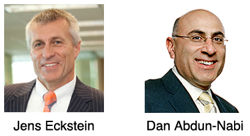 BioHealth Innovation, Inc. (BHI), a regional private-public partnership focusing on commercializing market-relevant biohealth innovations and increasing access to early-stage funding in Central Maryland, announced today the appointment of Emergent BioSolutions Inc. President and CEO Daniel J. Abdun-Nabi and SR One President Jens Eckstein, Ph.D., to the BHI Board of Directors.
"It is an honor to welcome two additional life science industry leaders to the BHI Board of Directors," said BioHealth Innovation's President & CEO Richard Bendis. "Dan brings a unique perspective from his role at the helm of one of the leading specialty pharmaceutical companies while Jens will provide important insight as the head of the corporate venture capital arm of GlaxoSmithKline (GSK). I'm also incredibly pleased that GSK, after having acquired Human Genome Sciences (one of the original investors in BHI), will continue to support BHI and has expressed an understanding of the importance of the mission of our organization."
back to top
---

A Maryland corporation established to help accelerate the commercialization of new technologies has awarded nearly $300,000 to three Johns Hopkins-related projects that hold promise for ushering new medical devices to the marketplace.
In its first round of investments, the Maryland Innovation Initiative (MII) on Dec. 19 awarded three awards to BOSS Medical LLC, a Johns Hopkins University start-up company, and to two School of Medicine faculty members who are working on other medical devices.
back to top
---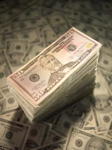 Two Johns Hopkins researchers and a medical device company are the first recipients of grants from the Maryland Innovation Initiative.
The Innovation Initiative, a program intended to promote commercialization of university research, awarded $300,000 to the three recipients.
back to top
---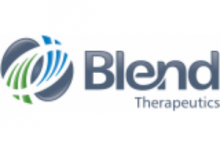 Blend Therapeutics, a 1-year-old pre-clinical biotech focused on oncology drugs, has raised $16 million in Series B financing and named the former head of Sunovion Pharmaceuticals as its new CEO.
The $16 million round was led by NanoDimension, and existing investors Flagship Ventures and New Enterprise Associates also took part.
back to top
---

Clear Guide Medical LLC is readying its first product, a medical device used in minimally invasive ultrasound surgeries that will be for sale in early 2014. Federal and state grants received this year aided the commercialization process for the Johns Hopkins spinoff, which hopes to receive another state grant early next year.
The Baltimore life sciences company received a total of $550,000 from the federal National Institutes of Health and National Science Foundation, in 2011 and 2012, and $125,000 from the Maryland Technology Development Corp. in 2010 and 2012. It is waiting to hear about another grant from the latter, for $100,000.
back to top
---

Lonza today announced together with Sartorius Stedim Biotech (SSB), a leading international pharmaceutical and biotech supplier, a long-term global collaboration, supply and distribution agreement in the field of cell culture media. Cell culture media are growth substances and nutrients for cells or microorganisms and are required in every biopharmaceutical manufacturing process.
In the agreement, SSB will assume global sales and marketing of media and buffers used in the manufacture of protein-based therapeutics and vaccines, while Lonza will continue to carry out development, manufacture and logistics operations for these products. New product development will be mutually performed. The cell culture media, which are usually sold in liquid or powder form to biopharmaceutical customers, are to be successively converted to packaged forms as ready-to-use, pre-filled SSB sterile single-use bags. Furthermore, Lonza and SSB have agreed that these cell culture media will be sold under both brands in a co-branding arrangement. Lonza will maintain commercial responsibility for global sales and marketing of media used for research purposes and in the manufacture of cell-based therapeutics and gene therapy as well as for manufacturing for any of Lonza's custom manufacturing customers.
back to top
---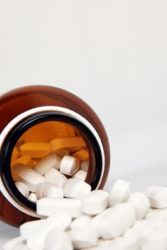 As we anticipate a new year characterized by unprecedented interest in healthcare innovation, pay particular attention to the following three emerging tensions in the space.
Tension 1: Preventive Health vs Excessive Medicalization
A core tenet of medicine is that it's better to prevent a disease (or at least catch it early) than to treat it after it has firmly taken hold. This is the rationale for both our interest in screening exams (such as mammography) as well as the focus on risk factor reduction (e.g. treating high blood pressure and high cholesterol to prevent heart attacks).
back to top
---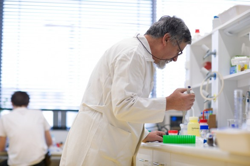 Investment in research & development in the U.S. life science industry will turn a corner in 2013 after three years of reduced spending, if a new market analysis is correct.
In their 2013 R&D Funding Forecast (PDF), research and development organization Battelle and R&D Magazine propose that U.S. life science companies will bump up their total R&D spending from $181.6 billion in 2012 to $189.3 billion in 2013. Better access to healthcare information, via data analysis, will accelerate and enhance pharmaceutical R&D and adoption of connected health technologies, they say.
back to top
---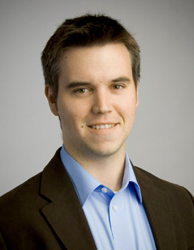 How many mobile medical apps have received 510(k) clearance from the FDA? It's a question I get asked often. For a while the standard response that I've given and heard others give was that you could count on two hands how many apps have received FDA clearance. Over the course of the past two years, however, it has become clear that an increasing number of wireless-enabled medical devices with companion apps were securing FDA clearances. Based on a review of the MobiHealthNews archives, but more importantly, the FDA's database of summary decisions for 510(k) clearances, we have found more than 75 510(k) clearances that included a mention or description of a mobile software component — and compiled our findings into our latest MobiHealthNews Research report: 75 FDA Regulated Mobile Medical Apps.
In the FDA's 2011 proposed guidance document for the regulation of mobile medical apps, the agency defined a mobile platform as a commercial off-the- shelf computing platform "with or without wireless connectivity" that is handheld. The agency defined mobile apps as software that can be run on a mobile platform or a Web-based software application that is designed for the mobile platform. Like most technology definitions these are far from perfect, but they guided the parameters we used to find the more than 75 regulated apps featured in our latest report. The earliest group of cleared apps from the late 90s and early 00s ran on various Palm Pilots or "palmtop" PCs. The word "smartphone" began appearing in 510(k) clearances seven years ago when AirStrip Technologies first received clearance for its OB app.
back to top
---

BHI and Ahead are collaborating to accelerate commercialization of Symcat, Ahead Research's patient/healthcare provider matchmaking app
BioHealth Innovation, Inc. (BHI) announced today that its newest client, Ahead Research, Inc. (Ahead), received the first Cigna Innovation Health Challenge award at the 2012 mHealth summit. BHI and Ahead recently signed a Memorandum of Understanding (MOU) to jointly accelerate the commercialization of Symcat, Ahead's web and mobile application whose module was the basis for the Cigna award.
"Ahead Research – with its Symcat app – is the type of entrepreneurial start-up company that BioHealth Innovation seeks to foster as part of its mission to drive the commercialization of market-relevant biohealth innovations," said BioHealth Innovation's President & CEO Richard Bendis.
back to top
---
CONGRATULATIONS to 20 INNoVATE 2012 graduates—celebrating completion of their unique commercialization training program--co-sponsored by UMBC, NSF & JHU-- in Rockville last night. (See class below)
- Gaurav Basu (Skin-S)
- David Beylin (Brain Biosciences Inc.)
- Kostyantyn Bobyk (MyoTherapeutics, LLC)
- Eva Chin (MyoTherapeutics, LLC)
- Gina Devasahayam (GenetikSignal, Inc.)
- Ghadeer Hasan (Relocation Support Services)
- Lawrence Jones (TelaSense)
- Dun Liang (ViDDx)
- Saravana Murthy (Onc-Marcare)
- Oluwadamilola Ogunyankin (Jifad Fuels)
- Ping Qiu (NoInfection Pharmaceutical)
- Zelicia Read (Vital-Sight, Inc.)
- Anthony Saleh (Nitron Therapeutics)
- Colleen Sico (InnoSico, LLC)
- Andrew Stewart (Tolerogenix)
- Raimon Sunyer (TelaSense)
- Rajesh Thangapazham (Skin-S)
- Leonard Wayne (ExTenebris Optics, LLC)
- Christopher van de Wetering (Chesapeake Cellular)
- Mark Ziats (NeuroNetDx)
back to top
---