Below are BioHealth Innovation News' most popular articles form 2012:
Chappell will help start-ups based on innovative discoveries
from NIH and FDA research programs
Todd ChappellROCKVILLE, MARYLAND, March 26, 2012 – BioHealth Innovation, Inc. (BHI), a new regional private-public partnership focusing on commercializing market-relevant biohealth innovations and increasing access to early-stage funding in Central Maryland, announced today its selection of Todd Chappell as the first Entrepreneur-in-Residence (EIR) for BHI at the National Institutes of Health (NIH) Office of Technology Transfer (OTT). Mr. Chappell, a venture capital-backed entrepreneurial leader and inventor with more than ten years of experience in molecular biology research, drug development and life sciences business strategy, will help support the development of new start-up companies based upon OTT technology license agreements.
back to top
---
BioHealth Innovation, Inc. (BHI), a new regional private-public partnership focusing on commercializing market-relevant biohealth innovations and increasing access to early-stage funding in Central Maryland, announced today it has entered into a Partnership Intermediary Agreement (PIA) with the National Institutes of Health's (NIH) Office of Technology Transfer (OTT). As a partnership intermediary for NIH OTT, BHI will assist, counsel, advise, evaluate and cooperate with small businesses or educational institutions to make productive use of technologies from a federal laboratory.
"We are thrilled to partner with NIH to accelerate technology transfer and the commercialization of early-stage research," said Richard Bendis, BHI Interim CEO. "This Agreement will allow health care industry experts to proactively identify market-relevant technologies being conducted at one of the finest research institutes in the world to better capture the commercial value of those technologies. Ultimately, the goal is to advance human health care while growing jobs in Central Maryland."
back to top
---
Maryland first state in the nation to use online auction to raise funds for venture capital program
InvestMaryland will deploy first round of funds to seed early stage companies this summer
ANNAPOLIS, MD (March 15, 2012) – Governor Martin O'Malley and Peter Greenleaf, chairman of the Maryland Venture Fund Authority, today announced that $84 million has been raised for Maryland's Innovation Economy through InvestMaryland – an historic initiative created by the Governor and passed by the General Assembly last year to invest in the State's promising start-up and early stage companies. The $84 million raised far exceeds a goal of $70 million and was generated through an online auction of premium tax credits to insurance companies with operations in Maryland. While other states have sold tax credits to fund similar venture capital initiatives, Maryland is the first state to use an online auction to raise the capital for such a program. The inaugural round of investments will be made in innovative companies this summer through several private venture capital firms and the State's successful Maryland Venture Fund (MVF).
back to top
---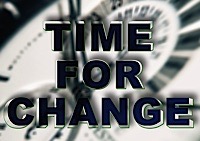 Chairman Quayle and Ranking Member Edwards, thank you for the opportunity to testify before the House Science, Space and Technology Committee's Subcommittee on Technology and Innovation on the important topic of "Fostering the U.S. Competitive Edge: Examining the Effect of Federal Policies on Competition, Innovation, and Job Growth."
My name is Richard Bendis and I am the President and CEO of BioHealth Innovation Inc., (BHI). BHI is a private-public partnership that is predominantly funded by the private sector to foster biohealth innovation-based economic development, which is a unique cluster-based model for regional economic development. This initiative could be used as a model program regardless of industry or cluster strength.
BHI is the first regionally focused innovation intermediary created to connect the university and hospital biohealthresearch strengths of Baltimore with the bioscience industry and federal laboratory strengths of Montgomery County. It has entered into a Partnership Intermediary Agreement with the National Institutes of Health's Office of Technology Transfer and has created the first private-sector funded Entrepreneur in Residence (EIR) program to identify commercializable science in the 27 institutes of NIH. This program will create new project-based companies and high-paying life science jobs. BHI believes this EIR program is applicable to many federal agencies that have technology transfer offices and support SBIR programs.
BHI has designed a potential national pilot, the Health-Regional Innovation Cluster (H-RIC) model, which will incorporate the best innovation-based economic development practices in the United States and integrate them into one region in Central Maryland. BHI is currently seeking federal financial support from several relevant federal agency partners to accelerate the creation and implemention of this innovative biohealth H-RIC model.
back to top
---
Below is an editorial suggesting the nation could become more economically competitive by helping remove barriers to connect our federal lab technology, human and physical resources to the private sector. Without question, Maryland has the most to gain from this national initiative. We are home to the nation's largest concentration of federal laboratories and many federal lab researchers live in Maryland. To its credit, the state has launched new programs to support commercialization and partnering among the state's considerable academic research and development assets. Since federal labs are creatures of federal legislation, these efforts need to extend to federal labs, augmented with federal policy reforms. Now is the time for the state to lead the Maryland Congressional delegation, working with other state congressional delegations, to work on a bi-partisan basis to enact pathways for better connecting the human, physical and technology assets of our federal labs with their regions.
back to top
---
BioHealth Innovation, Inc. (BHI), a regional private-public partnership focusing on commercializing market-relevant biohealth innovations and increasing access to early-stage funding in Central Maryland, announced today the appointment of Douglas Liu, Senior Vice President of Global Operations at Qiagen, to its Board of Directors.
"Doug is an outstanding addition to our board," said Scott Carmer, BioHealth Innovation, Inc. Chairman of the Board and Executive Vice President of Commercial Operations at MedImmune. "His in-depth experience in strategic planning, operations and R&D in immunodiagnostics, molecular diagnostics, and other healthcare market sectors will prove invaluable as BHI drives biohealth commercialization opportunities in Central Maryland."
back to top
---
BioHealth Innovation, Inc. (BHI), a regional private-public partnership focusing on commercializing market-relevant biohealth innovations and increasing access to early-stage funding in Central Maryland, announced today that its Board of Directors has named former Interim CEO Richard Bendis as the organization's first President & Chief Executive Officer.
Scott Carmer, BioHealth Innovation, Inc. Chairman of the Board and Executive Vice President of Commercial Operations at MedImmune, said, "The Board unanimously supported the appointment of Rich Bendis as BHI's President and CEO. As the interim CEO, Rich has been instrumental in establishing BHI, securing significant private and public sector support and funding, and developing and executing on long- and short-term strategic goals. Rich possesses unique knowledge and experience that will allow him to continue BHI's tremendous momentum to accelerate biohealth commercialization opportunities for Central Maryland."
back to top
---
Biotech executives are applauding Montgomery County officials for following through on another key recommendation of the county's Biosciences Task Force.
The county council's Planning, Housing and Economic Development Committee on Monday recommended that the council provide $500,000 in annual supplemental funding as a local piggyback on the state's own biotech investment tax credit. While not a formal tax credit, which would require an amendment to state law, the county appropriation would effectively make it a grant program, said Steven A. Silverman, the county's economic development director.
back to top
---
Maryland is in an enviable position with regard to biotechnology-related resources that encourages and supports entrepreneurial efforts. Academic institutions, federal laboratories, a committed county department of economic development and a unique small business have developed an effective consortium to leverage these resources. The potential for human capital to support this entrepreneurial growth is further augmented by the number of graduate and postdoctoral programs available in the region.
Ironically, a significant steady decrease in the availability of academic positions for new graduate and post-graduate level scientists has created an additional talent resource pool for new and existing biotechnology companies. Despite these significant human capital resources, traditional academic graduate and post-graduate training do not focus on teaching the business leadership and management skills that are required to attain successful industry scientist-level positions. This confluence of circumstances was the catalyst for a unique and highly synergistic consortium to help remedy this situation
back to top
---
"The world is shifting to an innovation economy and nobody does innovation better than America."
—President Obama, December 6, 2011
Economic activity that is fueled by research and innovation in the biological sciences, the "bioeconomy," is a large and rapidly growing segment of the world economy that provides substantial public benefit. The bioeconomy has emerged as an Obama Administration priority because of its tremendous potential for growth as well as the many other societal benefits it offers. It can allow Americans to live longer, healthier lives, reduce our dependence on oil, address key environmental challenges, transform manu- facturing processes, and increase the productivity and scope of the agricultural sector while growing new jobs and industries.
Decades of life-sciences research and the development of increasingly powerful tools for obtaining and using biological data have brought us closer to the threshold of a previously unimaginable future: "ready to burn" liquid fuels produced directly from CO2, biodegradable plastics made not from oil but from renewable biomass, tailored food products to meet specialized dietary requirements, personalized medical treatments based on a patient's own genomic information, and novel biosensors for real-time monitoring of the environment. Increasingly,scientists and engineers are looking to augment biological research with approaches from other scientific disciplines for solutions to our most demanding scientific and societal challenges and seeing exciting options that will profoundly affect our future.
back to top
---
The National Heart, Lung, and Blood Institute (NHLBI) published a Funding Opportunity Announcement (FOA) in the Spring 2012 NIH Guide for Grants and Contracts to establish Centers for Accelerated Innovations (CAI). The CAI will address the problems that hinder the critical early steps necessary to translate novel scientific advances and discoveries into commercially viable diagnostics, devices, therapeutics, and tools that improve patient care and advance public health.
The Need for Accelerated Innovation
Despite the remarkable success of NHLBI in enabling the development of interventions that have greatly reduced the health burdens due to cardiovascular, lung, blood and sleep disorders, much remains to be done. Cardiovascular and lung diseases still account for 3 of the 4 leading causes of death; 4 of the 10 leading causes of infant death; $392 billion in health care dollars, and 22% of the total economic costs of illness, injuries, and death.
Unfortunately, the pace of translating discoveries from NHLBI-supported research into medical products that can further reduce the public health burden of heart, lung, and blood (HLB) diseases appears to have slowed. Major pharmaceutical firms have announced their intention to abandon drug development efforts for cardiovascular diseases and venture capital and angel investors have shown a decreased interest in the healthcare and biotechnology sectors.
back to top
---
QIAGEN expands Point of Need portfolio with unique AmniSureassay to detect rupture of fetal membranes (ROM) - checked in up to 30% of U.S. pregnancies
Novel FDA-cleared test is highly synergistic with QIAGEN's clinical sales channels
QIAGEN N.V. QGEN -1.92% (frankfurt prime standard:QIA) today announced the acquisition of AmniSure International LLC, a privately owned Boston company that markets the AmniSure assay for determining whether a pregnant woman is suffering rupture of fetal membranes (ROM), a condition in which fluid leaks from the amniotic sac prematurely.
back to top
---
Economic Alliance of Greater Baltimore has named Venable LLP partner Michael Baader as the new chairman of the organization for the 2012 term.
Baeder, head of Venable's Baltimore office, replaces Ellin & Tucker Chartered CEO Ed Brake as chair.
The Economic Alliance promotes business retention, growth, and new investment throughout the region.
back to top
---
Program Spurs Nearly $6 Million in Investments
Among Ten Local Biotech Companies
March 19, 2012
10:00 am
Sequella, Inc.
9610 Medical Center Drive, Suite 200
Rockville, Maryland 20850
Montgomery County Executive Isiah LeggettMontgomery County Executive Isiah Leggett will announce the first 10 biotech companies to receive significant investments through the County's biotech investment tax credit program. The program allows investors receiving tax credits from the State of Maryland to also receive a supplemental payment from the County based on their investments in local biotech companies. The County's program is modeled after Maryland's Biotech Investment Tax Credit Program and works in conjunction with it.
Leggett will join other local and state elected officials, local biotech company executives and representatives from the Montgomery County Department of Economic Development.
back to top
---
This day-long event will explore the opportunities for accelerating technology transfer in those universities that have not traditionally focused on this activity. It will demonstrate how this has been successfully achieved at places like Johns Hopkins.
Johns Hopkins Technology Transfer rose from 98th to 26th in the AUTM rankings within 4 years. It has increased disclosures from less than 100 to more than 300 a year and start ups from less than 5 to more than 10 a year. Other institutions like The Ohio State University are doing similar things. These newly emerged academic centers in technology transfer are showing how even late-comers can make the quantum leap in technology transfer.
back to top
---
BioHealth Innovation, Inc. (BHI), a new regional private-public partnership focusing on commercializing market-relevant biohealth innovations and increasing access to early-stage funding in the Central Maryland region, announced today the appointment of its Board of Directors, including Scott Carmer, MedImmune Executive Vice President of Commercial Operations, as Chairman.
"The State of Maryland is known as one of the most well-established biohealth research regions in the world," said Richard Bendis, BHI Interim CEO, "what we need is an integrated commercialization ecosystem to turn such research assets into economic success by fostering the next generation of 'MedImmunes' here. We are grateful for MedImmune's strong support and Scott's leadership to help us advance early-stage research from laboratories to market with the founding of new start-up companies."
back to top
---
Over the past few weeks and months I have been out and about in the state listening to Marylanders who are developing new drugs and manufacturing lifesaving medical devices.
They are also creating jobs. In Maryland, biotech means jobs, jobs, jobs. Biotech supports nearly 90,000 Maryland jobs, keeping our innovation economy rolling.
This month, the Senate HELP Committee will meet to discuss and markup legislation, the Medical Device User Fee Act and the Prescription Drug User Fee Act to ensure the safety and availability of new drugs, medical devices and treatments. As a senior member of the committee and a member of the Drug Shortage Working Group, I want to hear how government is helping, how it's hurting and when it needs to get out of the way.
back to top
---
Join us on April 25th at Stella Restaurant for another BioBuzz in Montgomery County!
This month's corporate sponsor, BioHealth Innovation, inc. (BHI) is an innovation intermediary that translates market-relevant research into commercial success by connecting management, funding and markets. BHI's vision is to transform the Central Maryland region into a leading global bio-health entrepreneurial and commercialization hub. BHI will identify and translate market relevant research into commercial success by connecting research assets to appropriate funding, management and markets.
back to top
---
Johns Hopkins Technology Transfer has licensed a new nanotechnology to a Gaithersburg startup for the development of cancer therapies.
The license for Artificial Immune nanotechnology was granted to NexImmune, formed in part by Johns Hopkins University School of Medicine faculty members. The staff members are involved in the development of the Artificial Immune technology.
back to top
---
BALTIMORE, MARYLAND, April 24, 2012 – The University of Maryland BioPark announced today thatBahija Jallal, Ph.D., Executive Vice President of Research and Development at MedImmune, has been appointed as the newest member of the UM Health Sciences Research Park Corporation (RPC) Board of Directors.
"The BioPark leadership team is thrilled to welcome Dr. Jallal – a seasoned life science research and development leader ¬– to the Research Park Corporation's board of directors," said RPC President James Hughes, who also serves as the Vice President and Chief Enterprise & Economic Development Officer for the University of Maryland. "Her experience within leading biopharmaceutical companies will bring additional industry perspective to our project. It's a privilege to have Dr. Jallal on our board."
Dr. Jallal is a member of both MedImmune's executive team as well as the R&D leadership team of parent company AstraZeneca. She joined MedImmune as Vice President, Translational Sciences, in March 2006 and has since held positions of increasing responsibility. Dr. Jallal now oversees research, development, regulatory and clinical activities conducted by a team of more than 2,500 employees based at MedImmune's Maryland, California, and Cambridge, UK sites. Dr. Jallal has guided the MedImmune R&D organization through unprecedented growth and expansion of its biologics pipeline from 40 drugs to more than 140. Dr. Jallal is passionate about leading and shaping MedImmune's rich pipeline of drugs targeting cancer, infections, respiratory and inflammatory diseases, cardio-vascular and gastrointestinal disorders and pain to ultimately develop new medicines for patients.
back to top
---
Tech Transfer Speaker's Series FREE monthly program (2nd Wednesday of each month) offered through the Gateway to Innovation: Montgomery County Welcome Center for Federal and Academic Tech Transfer. For more information and additional calendar items, please visit www.techtransferconnection.com.
Engage with others in the tech transfer field by joining the Gateway to Innovation LinkedIn Group. To register go to http://www.linkedin.com/groupRegistration?gid=3805575
Location: Shady Grove Innovation Center 9700 Great Seneca Highway Rockville, Maryland 20850
Time: May 9, 2012 3:30 - 5:00pm
Presenters: Richard A. Bendis, Interim CEO BioHealth Innovation, Inc. and Mark L. Rohrbaugh, Ph.D., J.D., Director National Institutes of Health, Office of Technology Transfer
Topic: What is a BioHealth Innovation Ecosystem and How is it Supposed to Work?
back to top
---
Ablitech, Inc., a biotechnology company developing delivery systems for gene silencing and cancer-fighting treatments, today announced that Dr. Daniel Bednarik has been named the Director of the Research Advisory Board.
In his part-time role, Bednarik will assemble and manage a committee of scientists who will provide guidance to the corporation's research efforts, enhance funding, and create partnering opportunities.
back to top
---
The National Capitol Area Chapter of SoPE in concert with Johns Hopkins Carey Business School, MedChi, and Medical Society of Northern Virginia presents:
"Beyond the Stethoscope--How MD-MBAs Influence the Current Challenges in Healthcare"
Telling Our Stories: How physicians have taken the science of business and integrated it with their medical training to accelerate their faculty positions, redefine their careers, change their perspectives and leave a bigger footprint.
back to top
---
A county and state tax credit program leveraged nearly $6 million in investments last year in 10 biotechnology companies in Gaithersburg, Potomac and Rockville, officials said Monday.
Elected officials, including Montgomery County Executive Isiah Leggett (D), Sen. Jennie M. Forehand and Del. Brian J. Feldman joined biotech company executives and representatives of the county's Department of Economic Development to tout the program at Sequella, Inc. in Rockville.
back to top
---