The Maryland Technology Development Corp. (Tedco) is restructuring some of its grant programs and taking on oversight responsibilities for others. The changes are in line with the organization's effort to focus more on supporting entrepreneurship and innovation. Here are some of the changes:
back to top
---
IBBR (www.ibbr.umd.edu) is a joint research institute, which brings together partner institutions including the University of Maryland, College Park (UMCP); University of Maryland, Baltimore (UMB); and the National Institute of Standards and Technology (NIST). The next Director will have the opportunity to recruit faculty and staff, acquire needed instrumentation for transformational research, develop new and innovative technological solutions, and create partnerships with commercial entities to facilitate translation to clinical practice.
The University of Maryland and the National Institute of Standards and Technology are seeking an outstanding individual to serve as Director of the Institute for Bioscience and Biotechnology Research (IBBR) with the vision of making IBBR a premier biotechnology research institute. A primary role of the new Director will be to lead and significantly expand a joint NIST/UM research effort that combines basic, measurement and translational research for the development, manufacturing and standardization of advanced therapeutics and supporting diagnostics.
For more information: Position Description
back to top
---
Emergent Biosolutions Inc.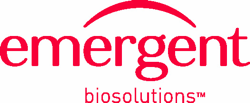 said it has secured exclusive right to manufacture and sell VaxInnate Corp.'s pandemic influenza vaccine candidate in the United States.
Under a license agreement with VaxInnate, Emergent Biosolutions acquired exclusive U.S. commercial rights to next generation pandemic influenza vaccine candidate.
This license enables Emergent to fulfill the requirement to secure a pandemic influenza vaccine candidate under its contract with the Biomedical Advanced Research and Development Authority (BARDA), the company noted.
back to top
---

CytImmune and AstraZeneca have entered into an agreement to study the feasibility of a new cancer nanomedicine that will bind an oncology compound from AstraZeneca to CytImmune's CYT-6091 nanomedicine platform.
CYT-6091, which is comprised of gold nanoparticles bound with an immune avoiding molecule (PEG-Thiol) and tumor necrosis factor alpha (TNF), has been successfully tested at the National Cancer Institute, Bethesda, MD in a phase I clinical trial in advanced-stage cancer patients. As seen in that study, the gold nanoparticles trafficked to tumors, not to healthy tissue, resulting in an improvement in the safety of systemically administered TNF formulated as CYT-6091.
back to top
---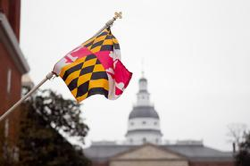 Maryland policymakers have taken encouraging steps the past two years to strengthen the state's technology and life sciences economy.
Two years ago, they expanded access to capital for early-, mid- and late-stage growth companies through the InvestMaryland program.
Last year, they accelerated the transfer of novel technologies from universities into the hands of private companies through the Maryland Innovation Initi
back to top
---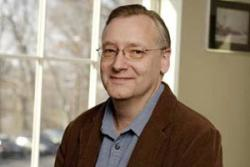 "Disease is too complex to just think your way through it," says Raimond Winslow, director of The Institute for Computational Medicine at Johns Hopkins. "We can no longer work with what I call purely mental models of how biological systems function in either health or disease."
Thankfully, we have technology to lend a hand.
The burgeoning and highly complex field of computational medicine is showing promise for the treatment of illnesses such as Alzheimer's, heart disease, cancer and more, as technology and troves of data are harnessed to investigate the underpinnings and map the progression of diseases.
back to top
---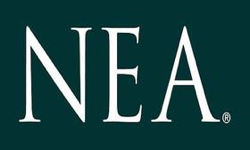 New Enterprise Associates raised the most money of any venture capital firm in 2012.
New Enterprise, headquartered in Chevy Chase and has a Timonium office, raised $2.6 billion last year. That topped the 182 venture capital firms that raised a total of $20.6 billion in 2012, according to Thomson Reuters and the National Venture Capital Association. That dollar figure was up 10 percent from 2011.
back to top
---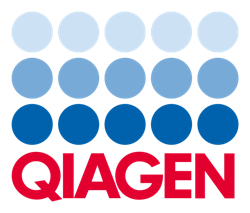 QIAGEN N.V. (NASDAQ: QGEN; Frankfurt Prime Standard: QIA) today announced three separate agreements that add multiple biomarkers to QIAGEN's deep development pipeline of diagnostics for Personalized Healthcare applications to guide treatments with various medicines based on a patient's genomic information.
QIAGEN intends to develop new diagnostics to guide treatment decisions (including companion diagnostics paired with medicines) based on these biomarkers for use in therapeutic areas such as rheumatoid arthritis, lung cancer and colorectal cancer. Most of these assays will be designed to run on the QIAsymphony RGQ modular laboratory workflow automation system as well as QIAGEN's next-generation sequencing workflows currently in development. By guiding treatment decisions for specific therapies in individual patients, the use of these biomarkers as companion diagnostics can help improve patient outcomes and better utilize healthcare resources.
back to top
---

Life sciences company Plasmonix will begin selling its first product, QuantArray, early this year. The Baltimore County startup plans to commercialize two other products later in 2013, the QuantaWell 100 and the Quanta NP, and will seek $2 million to $3 million for another round of financing, CEO William Gjust says.
Plasmonix' develops support tools to detect cells in medical research and clinical diagnostics by enhancing luminescent and fluorescent signals using metal nanoparticles. QuantArray, its latest product, has various applications in performing assays, a test that analyzes components, and enhances luminescent signals hundred-fold over conventional methods. The technology can be be applied not only in the life sciences, but also apparel, paint and cosmetics.
back to top
---

The Tech Council of Maryland called on legislators Monday to triple the funding for the state's research and development tax credit and double the scope of its popular biotech tax credit, among other measures.
The Tech Council of Maryland places the expansion of the R&D credit from $6 million to $18 million among its top priorities for the 2013 General Assembly session, which convenes in Annapolis on Wednesday. The measure failed to win approval last year despite passing the Senate. The Tech Council also wants to see that credit made available for companies that haven't yet reached profitability.
back to top
---
Rockville-based MacroGenics Inc. has struck a drug development deal with Gilead Sciences Inc. that could ultimately be worth $1 billion.
The licensing agreement is for the development and potential commercialization for drugs directed at up to four undisclosed targets.
back to top
---

GlaxoSmithKline (GSK) has been ranked first among global pharmaceuticals companies assessed for their efforts to improve access to medicine in developing countries, in the 2012 Access to Medicine (ATM) Index released recently by the Access to Medicine Foundation.
An independent initiative, the Access to Medicine Index ranks the world's 20 largest companies according to their efforts to make their products more available, affordable and accessible in developing countries, highlighting policy and practice that either facilitate or hinder access to medicine.
back to top
---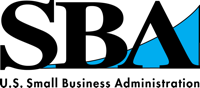 The U.S. Small Business Association (SBA) published a final rule on Thursday that will implement changes to the Small Business Innovation Research (SBIR) program, such as eligibility criteria that now includes companies that are majority-owned by multiple domestic VCs. The rule is implementing the SBIR/STTR Reauthorization Act, which was signed into law this year and extended the SBIR program through Sept. 30, 2017. The changes take effect on Jan. 28, 2013 (see BioCentury, Oct. 17, 2011).
back to top
---

The Johns Hopkins Bloomberg School of Public Health was awarded a four-year, $5 million grant from the Bill & Melinda Gates Foundation to promote the effective use of oral cholera vaccine around the world. The Delivering Oral Vaccine Effectively (DOVE) program will provide relief agencies and governments with technical assistance on how to use oral cholera vaccine, evaluate current vaccine-use practices and develop new field surveillance methods for monitoring and controlling outbreaks of the disease.
Cholera is an infectious disease caused by drinking unsanitary water. The disease is estimated to be responsible for between 100,000 to 200,000 deaths worldwide each year and infects as many as 2.5 million people annually. The oral cholera vaccine is over 70 percent effective and costs $1.85 per dose, but is not yet widely used in preventing outbreaks.
back to top
---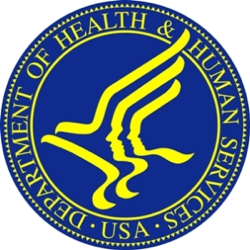 HHS' Health Resources and Services Administration has announced plans to distribute $1.9 million for the creation of six telehealth resource centers, mHIMSS reports (Wicklund, mHIMSS, 1/3).
About the Grants HRSA is administering the grants through the Telehealth Resource Center Grant Program, which provides funding to projects that use telehealth networks to improve health care services (Roney, Becker's Hospital Review, 1/4).
The grants will help launch five regional centers and one national center.
HRSA will administer grants of up to:
$325,000 for each regional center; and
$300,000 for the national center.
back to top
---

On December 27, 2012, the US Small Business Administration (SBA) published a final rule to amend regulations governing eligibility for the Small Business Innovation Research (SBIR) and Small Business Technology Transfer (STTR) Programs and to implement provisions of the SBIR/STTR Reauthorization Act of 2011. The Reauthorization was included in the FY12 National Defense Authorization Act (NDAA), which reauthorized the SBIR Program for six years and now allows small firms that are majority-owned by venture capital operating companies (VCOCs), hedge funds, or private equity firms to compete for SBIR grants.
This advisory briefly summarizes the most important changes to the SBIR eligibility rules and discusses how investments in or acquisitions of SBIR-funded companies may be affected.
back to top
---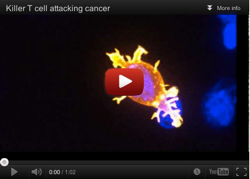 Every day, inside our body, there is a war going on. Microscopic invaders of one kind or another try to make a meal of us, and our immune system fights back, seeking out the invaders and destroying them. One of our body's most important foot-soldiers in this war is the T cell, a type of white blood cell with receptors that can recognize foreign substances. Like all white blood cells, T cells originate in the bone marrow, but then they migrate to an organ called the thymus (hence the "T" in "T cell"), where they evolve into specialized immune system warriors. Mature T cells, which leave the thymus and circulate around the body, come in different types. One type, the cytotoxic T cell, specializes in attacking and killing cells of the body that are infected by viruses, bacteria, or cancer.
back to top
---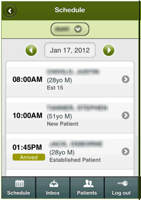 AthenaHealth, a provider of cloud-based EHR and practice management software, announced a definitive agreement to acquireEpocrates, a popular mobile medical app provider, for about $293 million in cash. Epocrates agreed to the offer, which was specifically $11.75 per share, a 22 percent premium over Epocrates closing price last Friday. Piper Jaffray & Co. and Cooley advised Epocrates on the deal, while Goodwin Procter served as Athena's legal counsel.
Last May, following remarks made by AthenaHealth CEO Jonathan Bush, MobiHealthNews speculated as to whether the company might be considering an acquisition of Epocrates. (See: Why AthenaHealth might buy Epocrates.) At the time Bush noted how popular Epocrates was among hundreds of thousands of physicians who use the app to look up drug information on their mobiles before writing prescriptions. He also said that while his company may not be interested in Epocrates product itself, but they "sure would like to be in front of 200,000 doctors".
back to top
---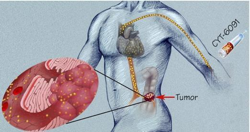 The pharmaceutical giant AstraZeneca­ is expected to announce this week that its oncology unit in Waltham is collaborating with a Maryland company to develop an innovative cancer therapy. The proposed treatment involves delivering powerful cancer drugs on the backs of gold nanoparticles made by CytImmune, of Rockville, Md., that are so tiny 5,000 of them can fit in the width of a human hair.
At that size, the gold flecks make a particularly good vehicle because they can easily carry other molecules, like cancer drugs. They are also believed safe to use in the body.
back to top
---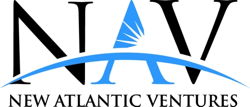 Reston-based New Atlantic Ventures, which invests in technology start-ups, has launched its fourth venture capital fund.
The New Atlantic Venture Fund IV expects to raise $125 million, with its first investors contributing $42.5 million in the fund's initial sale last week.
New Atlantic Ventures currently holds stakes in more than two dozen start-ups, including six in the Washington area. It currently has $230 million in capital under management.
back to top
---