POSITION DESCRIPTION – Entrepreneur-in-Residence
The Entrepreneur-in-Residence (EIR) will lead in the evaluation of early-stage technologies, provide a strategic plan for start-up companies, advise BHI on opportunities for new ventures, and lead the commercial strategy for mature assets. The EIR influences the BHI organization by strategically managing and providing information, intelligence and insights that drive critical business decisions. The EIR will oversee primary and secondary research and will provide strategic recommendations and insights on the direction of potential assets.
back to top
---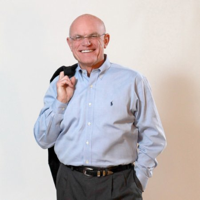 In this newsletter we proudly present the new Chairman of the Advisory Board: Richard Bendis.
With his expertise on innovation strategy The Technopolicy Network intends to strengthen
its position as the global leading network on Science Based Regional Development and Science Based Incubation. In his article he will give you several insights in the opportunities that lie ahead of us.
This is the time to pay tribute to the achievements of our founding Chairman, Prof. Roger Stough. With his advice and support Prof. Stough made The Technopolicy Network to what it now is. In his article he looks back on the growth of The Technopolicy Network over the past decade.
back to top
---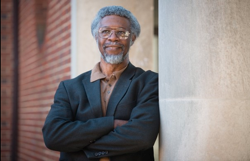 Jim Gates, physics professor and string theorist at the University of Maryland, is best known outside academia for his ability to explain the super-cerebral world of theoretical physics to scientific dummies.
In one oft-viewed PBS video, Gates endeavors to define string theory in 30 seconds, asking: What's left after splitting an atom 35 times? "We have no instruments to measure that, and so people like me have been working on a piece of mathematics called string theory and superstring theory to answer that question. We think there are filaments there."
back to top
---

Two more venture capital firms have been selected to receive money for investing in early-stage businesses through the state's InvestMaryland program.
New Atlantic Ventures in Reston will receive $8 million and Kinetic Ventures in Chevy Chase will receive $5 million through the program, which is run by the Maryland Venture Fund Authority. The $84 million InvestMaryland program will give two-thirds of its money to venture capital firms to invest in early-stage companies in Maryland and the Venture Fund Authority will invest the rest itself.
back to top
---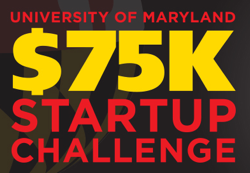 The UMD $75K Startup Challenge is an intensive business model competition for students, staff, faculty, postdocs and recent alumni at the University of Maryland, College Park, and the University of Maryland, Baltimore to leverage their talent and ideas to create tomorrow's leading companies.
INNOVATE
Take your research or great idea and start a company! Enter the UMD $75K Startup Challenge by February 22, 2013 with just an executive summary and three-minute video pitch.
Interested initial entrants can take advantage of the free, open entrepreneur office hours offered by Mtech for advice in preparing your submission.
back to top
---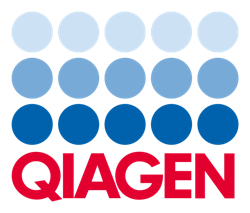 Qiagen NV reported earnings per share (EPS) of 16 cents in the fourth quarter of 2012, significantly up from the break-even EPS in the year-ago period. After adjusting for certain one-time items (other than stock-based compensation), adjusted EPS were 32 cents in the quarter, beating the Zacks Consensus Estimate by 2 cents and up 3 cents from the prior-year quarter. For fiscal 2012, the adjusted EPS came in at $1.00, in line with the Zacks Consensus Estimate and up 8.7% from fiscal 2011. T
Net sales in the quarter stood at $346.5 million, up 4% year over year (same at constant exchange rates or CER). Additionally, it surpassed the Zacks Consensus Estimate by $17.5 million. AmniSure (acquired in May 2012) made a 2% contribution to growth at CER. Also, excluding the impact of the year-ago product tender, organic growth was 4% at CER. The year-over-year improvement in sales was primarily on the back of strong performances by the company's molecular diagnostics and applied testing customer classes.
back to top
---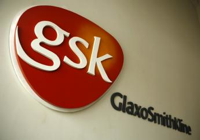 GlaxoSmithKline (GSK), the world's fourth largest drug maker, has entered into an equal joint venture agreement with Biological-E Ltd., a vaccines company based in Hyderabad, recently. The report has unveiled that the two companies are giving a shot to a six-in-one vaccine.
The companies would conduct a deep research as they are aiming at developing such a combination paediatric vaccine that protects children in developing nations like India. It is being hoped that the combination vaccine could fight not only polio, but other infectious diseases as well.
back to top
---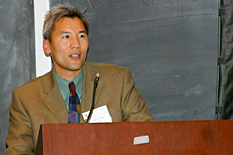 Further substantiating the school's title as one of the most forward-thinking, cutting edge institutions the nation has to offer, the University of Maryland (UMD) has announced the launch of their first ever Academy for Innovation and Entrepreneurship today.
Due to launch in Fall 2013, the new Academy will instill a sense a culture of innovation and entrepreneurship into all areas of curriculum and colleges with the addition of classes, workshops and real world affairs that will allow students to truly grasp the meaning and need for creativity in the workplace.
back to top
---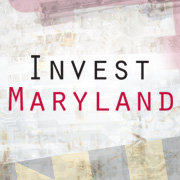 State officials are seeking some changes in the $84 million InvestMaryland program, including allowing the Department of Business and Economic Development to acquire a greater ownership interest when investing in a venture firm.
Current law prohibits DBED from acquiring an ownership interest of more than 25 percent in a business in which it invests. Legislation filed by Sen. Edward J. Kasemeyer (D-Dist. 12) of Columbia on behalf of DBED would allow the state to acquire a larger interest if the investment is in a venture or private equity firm.
back to top
---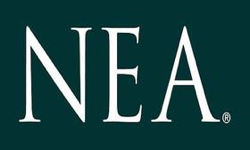 Silicon Valley venture capital giant New Enterprise Associates, known as NEA, is likely to open a Boston area office within the next six months. That's according to General Partner David Mott, leader of the venture firm's health care investing and former CEO of drug maker Medimmune, which was bought by AstraZeneca plc (NYSE: AZN) in 2007.
Mott is based in Washington D.C. but says he spends so much of his time in Boston, that it only makes sense to put out a shingle here.
back to top
---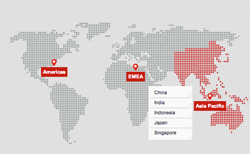 Portfolio optimization and strategic site selection are crucial for success in the industry's new reality.
In the new reality for life sciences companies - one where the product development formula of the past no longer applies, where extensive M&A activity is needed to fill pipelines and mitigate risk, and where an increasing amount of attention and opportunity lie in emerging markets - prudent measures and strategic solutions are critical to succeed. Yet with all this change and uncertainty comes an immeasurable amount of opportunity.
back to top
---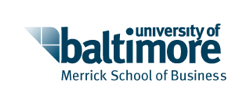 Consistently, Maryland stands at or near the top of national rankings for basic research and development. This will come as no surprise to many who do business in the state, whether it's in government contracting, defense, health care, banking and finance, or in any one of the dozens of other key sectors of the knowledge economy as defined by the Silicon Valley model. But its much lower position in entrepreneurial activity—#33, according to a recent report by the Kauffman Foundation—is prompting the Merrick School of Business at the University of Baltimore to ramp up its efforts to provide first-rate preparation for the state's future leaders of tech-oriented businesses, whether new or established in the marketplace.
Debuting this fall, the M.S. in Innovation Management and Technology Commercialization program is intended for working students who plan to transition from the laboratory to organizational management. It integrates technological, market and organizational issues into the core of the program. Students with science-and technology-based degrees can enhance their career potential, moving into management through the program's four themes:
back to top
---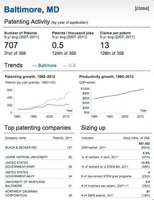 The Baltimore area is a hub of intellectual and technological capital, but a new report says the city ranks behind the national curve when it comes to patenting this research.
The Baltimore region ranks 116th out of 358 metro areas across the country when it comes to per capita patent applications, according to a report released Friday by the Brookings Institution. And while the number of patents granted per year nationally has increased by roughly 50 percent, the number of patents granted in the Baltimore area has remained relatively the same since 1980, according to the report.
back to top
---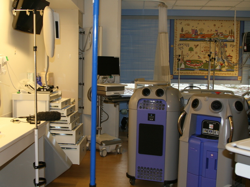 Drug-resistant bacteria are a growing problem at hospitals across the country. The bacteria, such as Staphylococcus and Clostridium difficile, are difficult to prevent and impossible to treat.
"The problem is expanding, and it's going up and up and up," explains Dr. Trish Perl of Johns Hopkins Hospital in Baltimore. "We're running out of antibiotics to treat, and so the challenge is can we prevent?"
back to top
---

A New Jersey foundation that funds research coming out of the state's medical school has agreed to replenish its investment arm with $5 million to pump into biotechnology startups at the pre-seed stage — one of the most difficult stages for companies to get funding.
The New Jersey Health Foundation's Foundation Venture Capital Group in New Brunswick, New Jersey invests up to $500,000 in pre-seed stage companies spinning out of the University of Medicine and Dentistry of New Jersey. It is poised to close its 10th investment deal from the fund initially set up in 2006.
back to top
---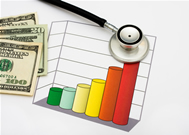 Health IT venture capital funding totaled $1.2 billion in 2012, according to a report by communications and consulting firm Mercom Capital Group, Healthcare IT News reports.
The amount is more than 200% higher than 2011's total of $480 million (Miliard, Healthcare IT News, 1/29).
According to the report, 163 health IT venture capital funding deals occurred in 2012, compared with 49 deals in 2011 and 22 deals in 2010 (Mercom report, January 2013).
back to top
---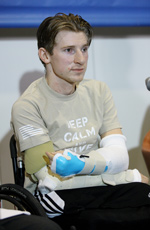 Surgeons have released pictures of the incredible moment an Iraq veteran who lost all four limbs in a roadside bomb blast had a double-arm transplant.
Brendan Marrocco, who was injured in the explosion almost four years ago, said he's looking forward to driving and swimming after undergoing the operation.
'I just want to get the most out of these arms, and just as goals come up, knock them down and take it absolutely as far as I can,' Marrocco said yesterday.
back to top
---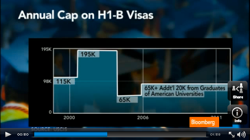 Just in case the momentum for comprehensive immigration reform falters, business groups have a back-up plan when it comes to high-skilled workers.
The Immigration Innovation Act, introduced in the Senate today, would raise the annual cap on H-1B visas from 65,000 to 115,000, and allow for additional visas if this cap is reached within a few months. Businesses in need of highly skilled workers use the H-1B visa program to fill these positions with foreigners.
back to top
---

As we begin our 2013 search for the country's most innovative entrepreneurs, we hope you'll share the vision and nominate someone in your community, or even yourself, to be named among the next generation of business leaders. Ernst & Young's Entrepreneur Of The Year is considered the world's most prestigious business award with a lifelong network of gravity-defying entrepreneurs.
Each spring, the business community comes together to celebrate regional semifinalists, finalists and winners. These honorees not only create and build market-leading businesses, but also help take the standard of excellence to new heights, transform the face of industry, create jobs and contribute to the vibrancy of communities.
Applications will be accepted until March 8, 2013.
Click here to access the online application site or download the nomination brochure.
back to top
---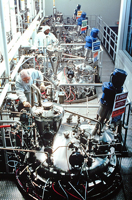 Two leading biotechnology companies are competing to be the first to implement cheaper, faster processes for producing drugs inside living cells, making it easier to manufacture human proteins, antibodies, and other medications.
The new approaches will be "disruptively different" says Robert Bradway, the CEO of Amgen, one of the companies pursuing a manufacturing breakthrough. Today's systems for producing drugs in bacterial or animal cells and then isolating them are hugely expensive and can take months. With more efficient processes in place, companies could swiftly increase production of drugs in high demand, and they could produce medicines for rare diseases more cost-effectively as well.
back to top
---