As our next receipt date is approximately 6 weeks away, we wanted to send a reminder to all new (and returning) HHS applicants about the required registrations needed before you can submit your SBIR/STTR grant to grants.gov. This includes the new requirement to register with the SBA Company Registry. It is never too early to start the registration process, even if you are thinking about submitting for December 5th or beyond, but especially for August 5th!
Applicant Organizations
Applicant organizations must complete and maintain the following registrations as described in the SF 424 (R&R) Application Guide to be eligible to apply for or receive an award. All registrations must be completed prior to the application being submitted. Registration can take 6 weeks or more, so applicants should begin the registration process as soon as possible. The NIH Policy on Late Submission of Grant Applications states that failure to complete registrations in advance of a due date is not a valid reason for a late submission.
back to top
---

The following funding opportunity announcements from the NHLBI or other components of the National Institutes of Health, might be of interest:
NIH Guide Notice:
Request for Information:
Request for Information (RFI): Input on Administration of the NIH-Industry Pilot Program Discovering
The goal of this Request for Information (RFI) is to collect feedback from the biomedical research community, pharmaceutical companies, and other members of the public about the "NIH-Industry Pilot Program: Discovering New Therapeutic Uses for Existing Molecules" initiative and the application process. NCATS is interested in feedback from researchers and institutions that submitted an application, considered submitting an application but did not, and/or would be interested in submitting an application in the future. NCATS is also interested in feedback from existing and potential pharmaceutical partners.
back to top
---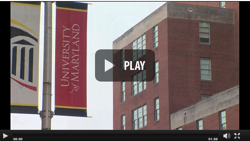 Higher education is becoming big business as more students head off to college, but they're also about developing businesses, and the state is turning research and development into new business ventures.
Maryland leads the nation in how much it spends on research but the University System of Maryland -- which includes 13 colleges and universities -- is trying to take research to a new level by creating more small businesses off campus. The goal so far is to try and create more than 300 new businesses over the next decade.
back to top
---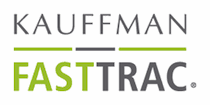 Montgomery College has become a certified affiliate of the Kauffman Foundation and its FastTrac series of courses intended to support future and current business owners before, during, and after the start-up process.
The course schedule is now available in the attachment below.
FastTrac courses provide entrepreneurs the information, resources, and networks necessary to start and grow successful businesses.
back to top
---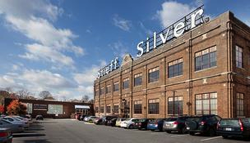 Johns Hopkins University is seeing strong interest for the university's first business accelerator — a faster than expected response from what director John Fini had projected.
"It's like we're tapping into something," said Fini, who also leads the Office of Intellectual Property and Technology Commercialization on the university's Homewood campus. "The palate was there. They just didn't have an outlet."
The accelerator, called FastForward, opened in January to Hopkins faculty members and students interested in pursuing business ideas with their research. The university is holding an official grand opening for the accelerator June 27.
back to top
---

Silicon Valley has long been the epicenter of venture capital-financed high-technology, but a new report shows D.C. is climbing the ranks of best metropolitan areas for venture capital, according to The Atlantic Cities.
Martin Prosperity Institute's figures for venture capital in 2012 show than the San Francisco-Oakland area has in fact overtaken it as the nation's leading center for venture capital, with investments reaching more than $6.8 million.
back to top
---

Last fall, the Federal Laboratory Consortium for Technology Transfer introduced an improved Available Technologies search tool that made it faster and easier to search for federal laboratory inventions available transfer to business partners. This tool reduces the time, effort and guesswork in finding opportunities that meet industry's needs. Instead of sifting through agency or lab records, users can now do single keyword searches for available technologies. Since the search is based on Google search technologies, users can utilize standard Boolean search engine language to perform their searches. Searches return a powerful set of data, including:
description of the invention
application and benefits
current development and patent status
name of inventor
federal laboratory contact person who will facilitate the technology transfer opportunity.
back to top
---

Johns Hopkins student-built devices—a blood clot detection system and a concealable, hands-free breast pump—have won two of the top three awards in a national contest that recognizes innovative biomedical engineering designs that have high commercial potential and social impact.
The honors were announced June 19 in Philadelphia by the National Collegiate Inventors and Innovators Alliance (NCIIA), as it concluded its annual Biomedical Engineering Innovations, Design, and Entrepreneurship Awards (BMEidea) competition. Johns Hopkins student teams previously earned first-place in this competition in 2012, 2010 and 2007.
back to top
---

A tiny, tin-coated piece of wood could one day be used as a high capacity and environmentally benign battery.
A team of researchers at the University of Maryland constructed a nano-scale, sodium-ion battery from a sliver of wood more than 1,000 times thinner than paper.
"The inspiration behind the idea comes from the trees," said Liangbing Hu, an assistant professor of materials science, in a press release. "Wood fibers that make up a tree once held mineral-rich water, and so are ideal for storing liquid electrolytes, making them not only the base but an active part of the battery."
back to top
---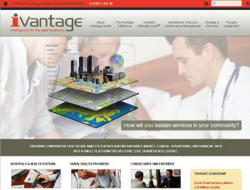 iVantage Health Analytics, a leading provider of health care informatics and business analytics solutions that transform complex data into actionable business intelligence, announced it has raised $10 million in growth equity from Great Point Partners (GPP). The equity investment will fund expanded sales and marketing efforts, additional investment in technology infrastructure and personnel expansion.
SC&H Capital, an investment banking and advisory firm focused on middle market and growth companies, served as the sole placement agent to iVantage Health Analytics in connection with the transaction.
back to top
---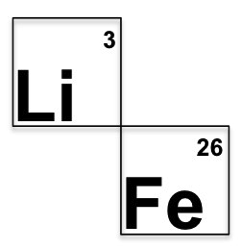 The NIH has been faced with considerable difficulties as of late in terms of finding the required means to continue moving science forward at the early stage. However, the group recently announced a commitment of $12.7 million to a novel project – funding further research on assets that have been cast-off by big pharma in key indication areas that represent a significant unmet medical need (e.g. Alzheimers, Duchenne, etc.). The initiative has been fittingly named Discovering New Therapeutic Uses for Existing Molecules, and it may be a groundbreaking solution to several problems facing drug development today. These include reducing time to market, alleviating early stage investment risk, and creating even more incentive for research scientists to orient themselves towards commercialization of research.
back to top
---

The Robert H. Smith School of Business at the University of Maryland will offer an online MBA program beginning in January 2014. Designed to accommodate working professionals, the flexible online program allows students to earn an MBA degree largely on their own time with minimal on-campus requirements. The program courses are taught by the same top faculty and adhere to the academic rigor of the Smith School's other top MBA programs.
"This is a major step forward for the university and for business professionals who need flexible access to academic excellence," said UMD President Wallace Loh. "The Smith School is combining a state-of-the-art online platform with the academic rigor that makes it a leader. University-wide we are exploring how best to use technology-based learning, and this is an excellent model."
back to top
---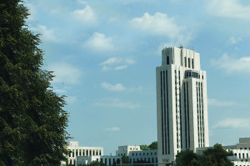 The Department of Defense last week announced the establishment of the world's first brain tissue repository on the Walter Reed Campus to help researchers better understand traumatic brain injury (TBI).
TBI is common among veterans of the wars in Afghanistan and Iraq, which led to the opening of The Center for Neuroscience and Regenerative Medicine Brain Tissue Repository for Traumatic Brain Injury at the Uniformed Services University on the campus.
back to top
---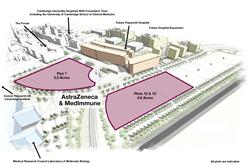 "Don't write that we have a cure for cancer tomorrow," says Pascal Soriot, chief executive of AstraZeneca, "but there are some spectacular results."
Mr Soriot was at MedImmune on Granta Park, AstraZeneca's current toe-hold on the city and on the day that the pharma company announced its chosen site – Cambridge Biomedical Campus at Addenbrooke's – to relocate its global HQ and UK R&D activities.
back to top
---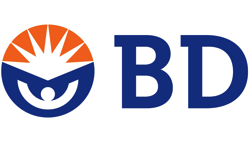 The search for the artificial pancreas continues, and the Juvenile Diabetes Research Foundation (JDRF) and Becton Dickinson ($BDX) have joined forces to develop an insulin-delivery system paired with glucose monitoring for people with Type 1 diabetes.
The foundation and Becton Dickinson have agreed to a three-year partnership, an extension of existing collaborations between the two, with a focus on Type 1 diabetes, according to a release. The device, long sought-after in the industry, would mimic the functions of a human pancreas to release insulin when blood sugar levels indicate it is needed by combining the pump with a glucose-monitoring system. This minimizes the potential for human error, as the standard of care currently requires a pump with a catheter and patient-controlled glucose monitoring.
back to top
---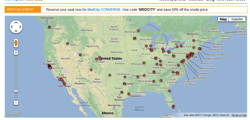 Hard to understand, slow to exit and more than enough risk to go around.
Not many investors are brave and smart enough to fund startups working to get new pharmaceuticals, medical devices and therapeutics on the market. To highlight this breed of investors, and to give healthcare entrepreneurs a way to find them, we have compiled a list of venture capital firms with a track record of healthcare investing.
back to top
---

Following is a list of 10 alliances announced in recent years, mostly by pharma and biotech giants with venture capital funds, ranked by total size of fund in which the biopharma(s) invested. Alliances are listed by their partners; their purpose; the role of their partners; the financial contributions of their partners, where disclosed; rights and/or options on drugs resulting from alliance activity, again where disclosed; and the date the alliance was announced. An additional two alliances did not disclose size of total investment, and therefore are included in the list without a ranking.
Significantly, five of the 12 listed alliances were formed during 2013, and another five last year, reflecting the industry's increasing view that the alliances will offer a more efficient way of developing new drugs by requiring much less than the billions long spent up-front by biopharmas on internal R&D. While the alliances require much less capital from industry, it remains to be seen whether R&D activity will increase, and more new drugs win approval and reach the market, to justify the reduced investment.
back to top
---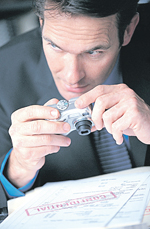 BECTON, Dickinson and Co.'s announcement that it was about to roll out a new, easy-to-use, disposable pen injector called Vystra hardly caused a stir in October.
Although an executive for the Franklin Lakes, New Jersey-based medical technology maker said the injector, unveiled at a Las Vegas convention, would introduce "a new level of flexibility for drug manufacturers," the announcement made few ripples outside the industry.
back to top
---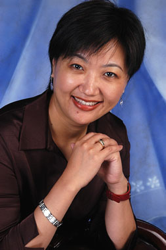 This is the season of inaugurations and internships, with the class of 2014 college grads starting a new chapter in life in a recovering yet still challenging job market, and with students beginning a summer of exploring what to do beyond school lives. Whether it's a full-time job or an internship, the experience is as much about learning the knowledge and skills as it is about self discovery.
I recently met a white, middle-aged American, who is highly fluent in Mandarin and successful running a center whose work requires fluency in East Asian cultures and languages. With an impressive list of life experiences under his belt, he was obviously happy with his life and career. When asked how he got to this point in life, he insisted it was pure "dumb luck" because he couldn't have foreseen the many opportunities related to his interests when he was a young man. I can relate to that. I am more confident and content with my work life than ever before, having finally found my ways of relating and contributing to the world around me. I wish I could say this was all by design, when in fact for the first decade in this country my life was defined by heartbreaks and headaches. As a liberal arts major and a generalist with broad interests, I was not as readily employable as those with technical such as IT and engineering, so I struggled for a long time to find my footing.
back to top
---

UK-based healthcare company GlaxoSmithKline (GSK) has announced an investment of €17.5m ($23.5m) in a French venture firm to develop new drugs that have the potential to target rare diseases in Europe.
The Kurma Biofund II fund is led by Paris-based venture capital firm Kurma Life Science Partners (KLS) and is supported by other investors namely, CDC Entreprises, Idinvest Partners and New Enterprise Associates.
back to top
---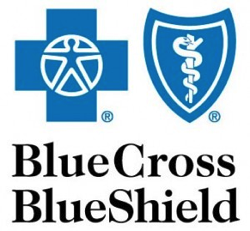 BlueCross BlueShield of Louisiana and Blue Cross Blue Shield of Massachusetts will provide online healthcare to their members with technology from American Well.
Blue Cross and Blue Shield of Louisiana plans to leverage American Well's telehealth platform as an added feature of its new Quality Blue Primary Care population health and quality improvement program, and will create multiple avenues to use this technology in other programs.
back to top
---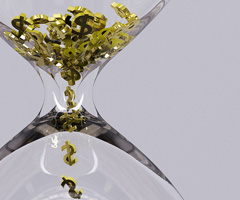 Venture capital firms—and the high-tech startups they support—historically concentrated in suburban office parks, such as Silicon Valley and North Carolina's Research Triangle.
Richard Florida, co-founder and editor of The Atlantic Cities and director of the Martin Prosperity Institute, has crunched the available data and found (along with some other studies) a shift underway within the venture capital community away from the suburbs and towards urban areas.
back to top
---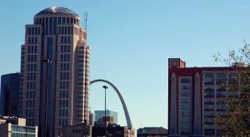 Business, civic, and political leaders in St. Louis are coming together to raise $100 million in private funds over the next five years to support the Regional Entrepreneurial Initiative, a new effort aimed at helping emerging regional businesses grow and thrive. The project was launched with funding from the federal government and will draw on several ongoing fundraising initiatives in the community. About 80 percent of the funds will be used to provide capital support for startup businesses, with the remaining 20 percent directed toward entrepreneurial support and mentoring, according to the St. Louis Beacon.
In April 2012, the city and county of St. Louis invited stakeholders to develop a regional economic development strategy that would guide efforts to grow and retain high-growth startups. The St. Louis Regional Entrepreneurship Initative Report received financial assistance from the Economic Development Administration (EDA), the state of Missouri, and the St. Louis County Economic Council. The findings of the report suggest that the St. Louis region has a growing cluster of resources to support entrepreneurship, but that they are not of uniform quality and not distributed evenly across sectors. For example, the region's bioscience sector is relatively well-supported through the efforts of such organizations at BioSTL, BioGenerator and the Helix Center Biotech Incubator. Information technology companies, however, have few local organizations and programs to rely on for support. Resources for the agricultural, energy and advanced manufacturing sectors remain scarce and uncoordinated.
back to top
---

The America Invents Act (AIA), also known as the "patent reform bill," is designed to modernize the U.S. patent system. One provision of the new bill, that went into effect in March, converts the United States from first-to-invent to a first-inventor-to-file system. You've had a few months to get used to the new law, but if you're still wondering how it could affect biotech and medical-device products you invent, you're not alone.
The new first-inventor-to-file patent law means that the first person or company to file a patent application on an invention has the right to pursue the patent on it. While this is new in the U.S., it's the system that's already being used in every other country in the world. So now the United States should be in synch with the rest of the world, right? Well, not quite.
back to top
---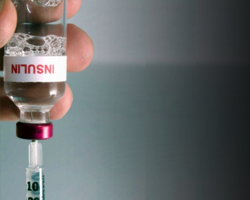 Boston Children's Hospital stirred up some buzz this week when it said its researchers had made a breakthrough that could change the face of diabetes treatment.
On its Vector blog, the hospital called attention to a study published earlier this year in the journal Diabetes that identified a certain pathway in the body as the cause of type 1 diabetes. A team led by Dr. Paolo Fiorina from the hospital's nephrology department studied hundreds of pathways in animals with diabetes and isolated one, ATP/P2X7R, as a trigger of T-cell attacks on the pancreas that inhibit its ability to produce insulin.
back to top
---