BioHealth Innovation, Inc., (BHI) a non-profit organization which strives to facilitate the development of commercially viable health IT products and companies by connecting market relevant research assets to appropriate funding, management and markets, is seeking interns as part of the BHI Internship Program.
POSITION DESCRIPTION – BHI Intern
BioHealth Innovation, Inc. (BHI), a regional private-public partnership focusing on commercializing market-relevant biohealth innovations and increasing access to early-stage funding in Central Maryland, is seeking highly motivated and dynamic individuals to fill internship positions at the Rockville, MD headquarters. The BHI Internship Program offers essential experience for IT, Business, and Biohealth students in the region. By offering a variety of projects and responsibilities to students, BHI aims to prepare interns for professional careers in the business, life sciences, healthcare and IT industries.
back to top
---

The INNo program trains research scientists in the entrepreneurial skills needed to bring technology inventions and services to the healthcare market.
Participants in the INNo program learn to:
Identify and evaluate the commercial potential of intellectual property
Understand the business fundamentals related to technology start-ups
Create a value proposition and business concept for a new product, platform, or service
Articulate investment opportunities persuasively to potential investors and partners
Develop a network of resources in the Maryland entrepreneurial community
back to top
---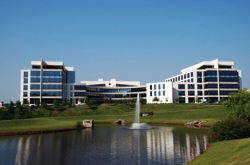 Gaithersburg's largest private employer will add some 110 new jobs to its local and Frederick offices and seeks to take its revenues to unprecedented heights by 2020, a official told the Gaithersburg mayor and City Council Monday.
MedImmune's Gaithersburg headquarters currently house 2,300 employees, approximately 66 percent of the company's international jobs, MedImmune Executive Vice President of Operations Andy Skibo said, including the addition of 830 jobs over the past five years.
"Virtually all of MedImmune is practically here in Gaithersburg or just up the road in Frederick," Skibo said, but the biotech company continues to expand.
back to top
---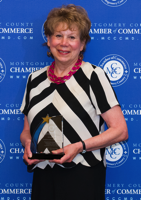 Johns Hopkins Montgomery County has received the 2013 Visionary Award from the Montgomery County Chamber of Commerce.
Before an audience of hundreds at the Chamber's Annual Awards Dinner, Campus Executive Elaine Amir thanked the Chamber for the recognition, thanked Montgomery County for having the foresight to establish the campus in 1985 and applauded County Executive Ike Leggett for his encouragement and support.
back to top
---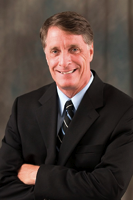 The University of Maryland has named Brian Darmody associate vice president for corporate and foundation relations. In this newly-created role, Darmody is charged with leading essential university-wide efforts to develop strategic partnerships between the University of Maryland and the corporate and foundation community.
"Throughout Brian's 30-year career with the university, he has proven to be the perfect candidate to lead this new charge," says UMD Vice President for University Relations Peter Weiler. "His unparalleled ability to develop and nurture mutually beneficial relationships for the university has been integral over the years, and we look forward to the leadership he will bring to this new role."
back to top
---

The following funding opportunity announcements from the NHLBI or other components of the National Institutes of Health, might be of interest:
NIH Guide Notice:
NOT-EB-13-002: Notice To Extend PAR-10-234 Bioengineering Research Partnerships (BRP) (R01)
The purpose of this notice is to extend PAR-10-234 "Bioengineering Research Partnerships (BRP) (R01)," which supports partnerships for basic, applied, and translational multi-disciplinary research that addresses important biological, clinical or biomedical research problems. The new expiration date is January 8, 2014.
NOT-RM-13-022: Notice of Intent to Publish a Funding Opportunity Announcement for the NIH Health Care Systems Research Collaboratory - Demonstration Projects for Pragmatic Clinical Trials Focusing on Multiple Chronic Conditions (UH2/UH3)
The National Institutes of Health, Office of Strategic Coordination intends to promote a new initiative by publishing a Funding Opportunity Announcement (FOA) to solicit applications for Demonstration Projects for Pragmatic Clinical Trials focusing on the management of multiple chronic conditions, to be conducted as part of the NIH Health Care Systems Research Collaboratory.
Requests for Applications (RFAs):
RFA-CA-13-008: Person-Centered Outcomes Research Resource (U2C)
The purpose of this Funding Opportunity Announcement (FOA) is to support the creation of a research resource infrastructure for the administration of research investigations using person-centered health outcomes, further referred to as the Person-Centered Outcomes Research Resource (PCORR).
RFA-OD-13-010: Tobacco Control Regulatory Research (R21)
The purpose of this FOA is to encourage biomedical, behavioral, and social science research that will inform the development and evaluation of regulations on tobacco product manufacturing, distribution, and marketing.
RFA-OD-13-011: Tobacco Control Regulatory Research (R01)
The purpose of this FOA is to encourage biomedical, behavioral, and social science research that will inform the development and evaluation of regulations on tobacco product manufacturing, distribution, and marketing.
RFA-OD-13-012: Tobacco Control Regulatory Research (R03)
The purpose of this FOA is to encourage biomedical, behavioral, and social science research that will inform the development and evaluation of regulations on tobacco product manufacturing, distribution, and marketing.
back to top
---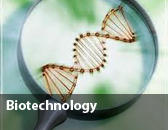 Governor Martin O'Malley announced today that the State, through the BioMaryland Center, has awarded nearly $1 million to five innovative life sciences companies through its Biotechnology Development Awards program. The companies, which received up to $200,000 each, will use the funding to advance the early detection of Alzheimer's disease, create a less-invasive treatment for tachycardia patients, enhance animal analgesics, control traumatic bleeds and develop high-quality gluten and allergen-free kosher food products.
"These companies are developing products that are changing the way we feed, fuel and heal our planet and have the potential to impact millions of patients around the world," said Governor O'Malley. "These awards are critical to ensuring that the life-saving research being done here in Maryland has the opportunity to move to the commercial marketplace."
back to top
---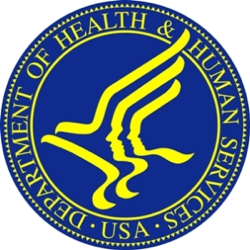 Health and Human Services (HHS) Deputy Secretary Bill Corr announced today that the Department is seeking innovators and entrepreneurs to apply for the HHSentrepreneurs Program. Launched last year, HHSentrepreneurs connects private sector innovators and entrepreneurs with teams of federal employees working on projects that address some of the biggest challenges in health, health care and human services.
The first individuals hired last October through HHSentrepreneurs are working on critical projects including the Affordable Care Act, health resilience technology, and the nation's organ transplant system.
"By bringing the best in the public and private sectors together, HHSentrepreneurs is creating an environment in HHS that fosters innovative solutions to new and old challenges," Deputy Secretary Corr said.
back to top
---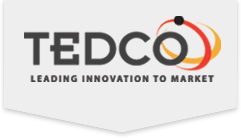 Research universities and start-up companies receive funds to further develop technologies in the fields of therapeutic, software, medical, mobile and online technologies
The Maryland Innovation Initiative (MII), which accelerates commercialization and technology transfer from university labs to start-up companies, announced it has awarded $2,960,466 to 29 research projects. Funds were awarded to nine start-up companies and 20 university projects – three of these projects include a partnership between two universities working together on technology development. Awards were given across a variety of industries, including therapeutic, software, medical, mobile and online technologies. MII is administered by the Maryland Technology Development Corporation (TEDCO).
"Maryland has some of the best research universities in the nation and an incredible entrepreneurial spirit, which is evident in the awards granted through the Maryland Innovation Initiative," said Dominick Murray, Secretary of the Maryland Department of Business and Economic Development. "With a progressive approach to university research and technology development, Maryland is well positioned to build on our history of discovery, innovation and invention."
back to top
---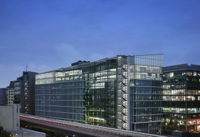 Sources inform "Globes" that AstraZeneca plc (NYSE; LSE; OMX: AZN) has teamed with Israeli real estate company Minrav Holdings Ltd. (TASE: MNRV) to bid in the Office of the Chief Scientist's biotechnology incubator tender. AstraZeneca will handle the consortium's professional side, and Minrav will be responsible for financing.
The AstraZeneca-Minrav consortium is bidding against a consortium of OrbiMed Israel and the venture capital arms of Johnson & Johnson (NYSE: JNJ) and Japan's Takeda Pharmaceuticals Co. Ltd. (TSE: 4502).
back to top
---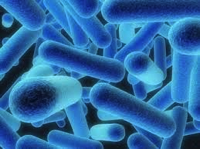 New Enterprise Associates has increased its focus on companies developing drugs for rare disease, an effort that's paying off. Portfolio company Prosensa Holding BV, which it backed last year, has just gone public on Nasdaq. The company develops therapies for rare conditions such as Duchenne muscular dystrophy, myotonic dystrophy and Huntington's disease.
back to top
---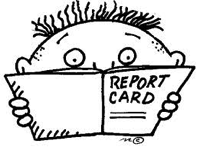 UMBC recently earned accolades in three college ranking reports.
The Online College Database recognized the high salaries of UMBC graduates in its list of most affordable colleges. The website used data from the "2012-2013 PayScale College Salary Report" to rank UMBC as having the second-highest post-graduation starting salary of colleges in Maryland with annual tuition under $20,000. According to the report, the average starting salary of a UMBC graduate is $50,300.
back to top
---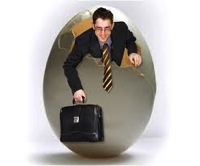 Taking the helm of EFPIA, Viehbacher says R&D and innovation are the keys to rescuing Europe from its economic slump, but more harmonization across the pharmaceutical sector will be needed too.
back to top
---

Baltimore City's Emerging Technology Centers (ETC) is pleased to announce that two of its client companies were recently honored at the 13th Annual 2013 Maryland Incubator Company of the Year (ICOY) Awards. Curiosityville was chosen "Best Education Technology Company" and ADASHI was chosen "Best New Incubator Company" by the judging panel of venture capitalists, government officials and business leaders.
"The Curiosityville team is thrilled to have been selected for this award," said Susan Magsamen, CEO of Curiosityville. "Part of the credit must go to our affiliation with the ETC their assistance has helped allow us to focus on building the business."
back to top
---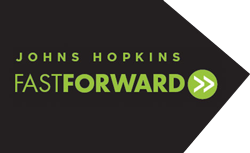 "Research for research's sake" is not a refrain you'll hear from Johns Hopkins Whiting School of Engineering Dean Nicholas Jones.
Universities have been working on increasing the amount of their research being used for commercially available products and services, but in Maryland the process has been somewhat slow. While Hopkins is the most highly funded university by the National Institutes of Health, it lags behind its peers in terms of patents, new companies and other measures of commercialization.
back to top
---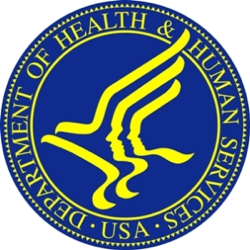 This Funding Opportunity Announcement (FOA) invites Small Business Innovation Research (SBIR) grant applications from small business concerns (SBCs) that propose to implement investigator-initiated clinical trials related to the research mission of the NIAID. This program will utilize the cooperative agreement mechanism (U44) to enable support for hypothesis-driven, milestone-driven clinical trials. Although clinical trials not considered high-risk may be proposed, this program encourages high-risk clinical studies. High-risk does not imply human subject or patient risk, but rather defines a study that contains one or more of the following unique features: involves non-routine interventions, administration of an unlicensed product, or administration of a licensed product for an unapproved indication. Mechanistic studies are also encouraged and can be proposed under this program. However, not more than one clinical trial should be proposed within each grant application. The NIAID has a robust infrastructure for conducting clinical studies that includes independently managed resources provided through grants and contracts, as well as resources that are integrated within existing NIAID-supported clinical trial networks. Proposed clinical trials may use NIAIDs independent infrastructure for clinical studies, however, support will not be provided for studies that propose to use dedicated resources that are part of a NIAID-supported clinical trial network. A Commercialization Plan must be included that details plans for promoting further commercialization of the intervention/product/technology to be derived from or associated with the proposed clinical trial, including plans for promoting and establishing partnerships between the SBIR Phase II awardee and third-party investors and/or strategic partners.
back to top
---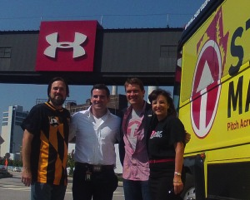 Startup Maryland (www.startupmd.org), an initiative of the UpGlobal consortium (www.up.co), today announced that UNDER ARMOUR® Founder and CEO Kevin Plank will participate as the first instructor for Raise Your Game™.
Raise Your Game is Startup Maryland's bootcamp initiative developed to provide the entrepreneurial community with a structured educational program and to help startup CEOs and founders understand and employ the building blocks of strong startups and startup communities. The new twist for this bootcamp is that the sessions will be proctored/taught by experienced (often serial) entrepreneurs who are very well-recognized and respected.
back to top
---

Ernst & Young unveiled its Entrepreneur of the Year Maryland winners on Wednesday night to a packed ballroom at the Marriott Waterfront Hotel in Baltimore, with honors going to former Advertising.com CEO Scott Ferber, the entire Kelly clan and longtime Living Classrooms head James Piper Bond.
A total of 10 awards were given out during a black-tie affair. The awards program recognizes high-growth entrepreneurs who demonstrate excellence and success in such areas as innovation, financial performance and personal commitment to their businesses and communities. The finalists and winners were selected by a panel of independent judges.
back to top
---

MyBodyCount® (MBC), a health and wellness platform that enables individuals to track their lifestyle-based health risk, today introduced the first-ever clinical health score available to the public. The MBC Health Score was developed using actuarial science working in conjunction with Dr. Hunter Young, Assistant Professor of Medicine and Epidemiology at The Johns Hopkins University School of Medicine (JHUSOM) and Dr. Dhananjay Vaidya, Associate Professor of Medicine at JHUSOM.
The score is based on a panel of biomarkers, referred to as the BodyCount8™, that are predictors of the risk of health events and conditions related to heart, kidney and lung diseases and diabetes. The biomarkers can be affected by modifying behaviors including: eating, exercising, smoking and medication adherence. The score enables consumers to understand their lifestyle-based risk relative to their age group and gender.
back to top
---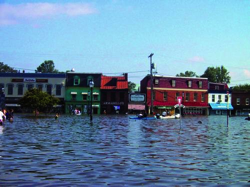 A new report on sea level rise recommends that the State of Maryland should plan for a rise in sea level of as much as 2 feet by 2050. Led by the University of Maryland Center for Environmental Science, the report was prepared by a panel of scientific experts in response to Governor Martin O'Malley's Executive Order on Climate Change and "Coast Smart" Construction. The projections are based on an assessment of the latest climate change science and federal guidelines.
"The State of Maryland is committed to taking the necessary actions to adapt to the rising sea and guard against the impacts of extreme storms," said Governor Martin O'Malley. "In doing so, we must stay abreast of the latest climate science to ensure that we have a sound understanding of our vulnerability and are making informed decisions about how best to protect our land, infrastructure, and most importantly, the citizens of Maryland."
back to top
---
Venture capital-backed initial public offerings more than doubled during the second quarter from the previous quarter and rose 90% from a year earlier, with 21 companies raising a combined $2.2 billion during their stock-market debuts, driven by the highest number of biotech venture-backed IPOs in nearly 13 years, according to Thomson Reuters Corp. (TRI, TRI.T) and the National Venture Capital Association.
During the quarter, 13 of the offerings were in the life-sciences sector, representing 62% of the total. Biotech offerings, at 11 deals, marked the highest level since the third quarter of 2000, when 13 companies went public.
back to top
---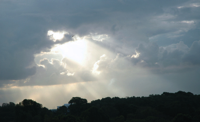 The venture capital industry is getting rightsized, with less capital raised and deployed, smaller funds, fewer active venture capital firms, and more regulation. The exit climate has picked up, but is still not at the level required. And valuations are overall more rational, with some exceptions at the later stages or in consumer-facing momentum companies.
However, with the confluence of not one but four big market drivers (discussed below), and the rise of a new technology cycle, we think this is still a great time to be a venture capitalist or entrepreneur.
back to top
---
I

ntegrated BioTherapeutics (IBT) and Stanford University have been jointly awarded a $300,000 Small Business Technology Transfer (STTR) grant from the National Institute of Allergy and Infectious Diseases of the National Institutes of Health. The goal of the grant is to develop a highly effective immunotherapeutic to prevent Hepatitis C Virus (HCV) reinfection in liver transplant patients based on antibodies that limit the ability of the virus to escape treatment via mutations.
Up to 170 million people worldwide are chronically infected with HCV, putting infected individuals at significant risk for cirrhosis, liver failure, and liver cancer. Chronic infection is poorly controlled by current antiviral treatments though there is new optimism with two recent FDA-approved direct acting antivirals, telaprevir and boceprevir. These drugs, however, are not recommended in the transplant setting due to likely adverse drug-drug interactions.
back to top
---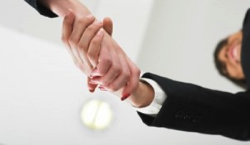 A commercialization program to match up provider, payer and pharma technology needs with willing and able healthcare startups has announced its 10 finalists. Each will receive $100,000 tied to meeting certain performance milestones. They have three to six months to work with the healthcare group they're matched with, depending on the complexity of the program.
PILOT Health Tech NYC, developed by the New York City Economic Development Corporation and Health 2.0, is holding its demo day today at Blueprint Health's NYC digs. The program is also supported by StartUp Health.
back to top
---