BioHealth Innovation, Inc., (BHI) a non-profit organization which strives to facilitate the development of commercially viable health IT products and companies by connecting market relevant research assets to appropriate funding, management and markets, is seeking interns as part of the BHI Internship Program.
POSITION DESCRIPTION – BHI Intern
BioHealth Innovation, Inc. (BHI), a regional private-public partnership focusing on commercializing market-relevant biohealth innovations and increasing access to early-stage funding in Central Maryland, is seeking highly motivated and dynamic individuals to fill internship positions at the Rockville, MD headquarters. The BHI Internship Program offers essential experience for IT, Business, and Biohealth students in the region. By offering a variety of projects and responsibilities to students, BHI aims to prepare interns for professional careers in the business, life sciences, healthcare and IT industries.
back to top
---
Montgomery County's top biotechnology firms will open their doors and their state-of-the-art laboratories next week to local middle school students interested in the life sciences. In a partnership with MdBio Foundation, Inc., and Montgomery College, preeminent local scientists and executives from MedImmune, Qiagen and Emergent BioSolutions will share their expertise and career stories with students from the Young Science Explorers Program (YSEP), a weeklong science workshop for rising seventh and eighth grade students.
Dressed in lab coats and safety glasses, students will get once in a lifetime exposure to local companies and scientists on the leading edge of medical breakthroughs. Topics will range from microbiology and vaccine research to lab safety and potential career paths for science students.
back to top
---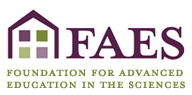 Registration for the fall semester of Technology Transfer Classes at the FAES Graduate School at NIH is now open. For the semester beginning on September 9th there will be 12 courses offered in the technology transfer program:
· TECH 506 - Research Commercialization Webinar Course: The Essentials
· TECH 513A Introduction to Technology Transfer -- Issues and Processes (given by the Technology Transfer Society)
· TECH 521 - Tools for Technology Transfer
· TECH 565 - Biomedical Business Development for Scientists
· TECH 567 - International Strategic Partnering and Business Development
· TECH 579 - Introduction to Negotiation
· TECH 575 - Business Finance & Accounting Principles for Scientists
· TECH 583 - Patent Research for Non-Legal Practioners
· TECH 587 - Strategic Consulting for Tech Companies
· TECH 607 - Capstone Course in Technology Transfer
· PHAR 328 - FDA Perspective on Drug Development
· PHAR 500 - Principles of Clinical Pharmacology
More details can be found in the new 2013 course catalog (www.faes.org) with enrollment open to the general community. All classes are part of the "Advanced Studies in Technology Transfer" certificate program and can be fully transferred as a block into various MBA & MS degree programs at the University of Maryland University College (UMUC) Graduate School.
There will also be an open house for the FAES Graduate School on Tuesday, August 20th from 4-7pm at the new FAES Classroom & Bookstore complex in Building 10.
back to top
---

The INNo program trains research scientists in the entrepreneurial skills needed to bring technology inventions and services to the healthcare market.
Participants in the INNo program learn to:
Identify and evaluate the commercial potential of intellectual property
Understand the business fundamentals related to technology start-ups
Create a value proposition and business concept for a new product, platform, or service
Articulate investment opportunities persuasively to potential investors and partners
Develop a network of resources in the Maryland entrepreneurial community
back to top
---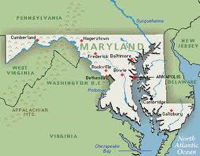 Science Applications International Corporation (SAIC) SAI +0.46% , Maryland's Department of Business and Economic Development (DBED), and the University of Maryland, Baltimore County (UMBC) announced the third annual 2013 statewide cyber competition, the Maryland Cyber Challenge(TM), will be held October 8 through October 9 at the Baltimore Convention Center in Baltimore, Maryland. Registration is now open for aspiring cyber warriors from around the nation to compete at the Maryland event, located in the growing epicenter for the cybersecurity industry.
The Maryland Cyber Challenge(TM) is designed to attract more students and young professionals to pursue careers in cybersecurity and is held in conjunction with the CyberMaryland2013 Conference and Cyber Hall of Fame. It is the premier statewide cyber competition showcasing today's students and tomorrow's technologists with three levels of competition: high school, college and professional. Teams will have the opportunity to develop and improve their cybersecurity skills in a real-world environment. Founders of the event include SAIC, UMBC, DBED, the National Cyber Security Alliance (NCSA), and the Tech Council of Maryland (TCM).
back to top
---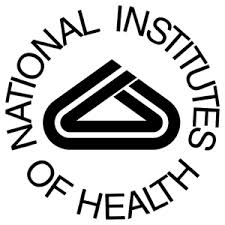 Due to the many changes that will result from the SBIR/STTR Reauthorization Act, NIH has set up a new website to keep the small business research community informed.
Applicants and grantees interested in the SBIR program can visit the website as well as the SBIR listserv and Twitter feed for news as the implementation plan rolls out.
back to top
---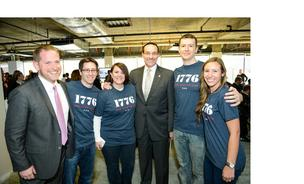 1776, the D.C. startup hub that launched earlier this year with District funding, plans to pull together a seed fund that will allow it to make equity investments in early-stage tech companies.
The creation of a fund would turn 1776 into a bona fide "accelerator." The 1133 15th St. NW space, run by Startup DC's Evan Burfield and Donna Harris, is now primarily a co-working operation (some say incubator), with additional programs layered on top of it, like the recently announced Challenge Cup international startup tournament.
back to top
---
I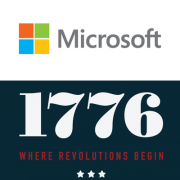 t's good to have friends in high places. Especially friends who can leverage more than 30 years of experience in technology and business to nurture and foster your startup seed.
1776, a new startup incubator based in Washington, D.C., just announced a brand-new partnership with Microsoft, in which leaders from the company will collaborate with startups to guide them from a technical and business standpoint.
"[Microsoft] will help startups to leverage platforms upon which they can build innovative apps with the ability to scale rapidly and efficiently," says 1776 co-founder Donna Harris. "Through 1776, they're also providing mentorships for architects who can ensure that startups are maximizing the potential of these tools and platforms."
back to top
---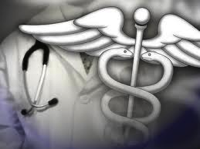 As investments in life science companies have dipped over the past few years, some investors have scaled back investments or walked away from the sector all together. But based on a tally by investment research firm PitchBook in its 2013 Venture Capital Healthcare Report, several firms have made 10 or more investments in pharmaceutical, medical device or health IT companies in the last year and a half.
back to top
---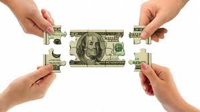 Creating a new medical device is not an inexpensive exercise. There are development costs, clinical trial expenses, and the lengthy process of getting a piece of new equipment approved by the Food and Drug Administration.
Those hurdles are a leading reason why most medical innovations come out of universities or established research firms.
back to top
---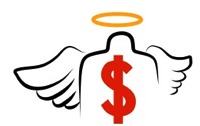 Funding for digital health startups is continuing to grow at a steady pace, but is beginning to stabilize.
Health accelerator Rock Health's midyear report, released today, found that digital health funding for the first half of 2013 represents 11 percent growth in investment and 24 percent growth in deals year over year. In short, it's still growing, but not as fast as in previous years.
back to top
---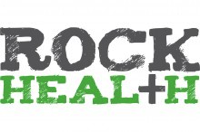 It's been a slow year for startup fundraising—the investments doled out by venture firms in the first quarter dropped 6 percent compared with the same period of 2012. But at least a couple of sectors have been defying that trend. One is software, where funding for the first half of 2012 was up 38 percent over 2012 levels, and another is digital health, up 12 percent.
In a report issued yesterday (slides embedded below), San Francisco-based digital health accelerator Rock Health delved into the details behind that 12 percent number.
back to top
---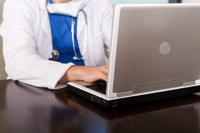 When health IT startups say they're making a new technology platform for physicians, John Sung Kim has an immediate follow-up question – for what specialty?
That's a question he learned was critical as he began building and trying to sell the platform developed by his first health startup, DoctorBase. It's been a series of hits and misses, which Kim isn't afraid to talk candidly about. In a recent interview, he explained to MedCity News one of the most surprising things he learned when he set out to build a mobile platform that would let doctors, administrators and patients communicate without having to pick up the phone.
back to top
---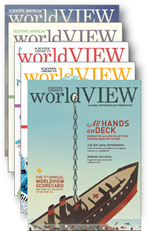 Five years ago I built a biotechnology innovation index and I have been using it since tracking global biotechnology innovation in Scientific American's Worldview. It has been a very rewarding project, and I have enjoyed the opportunity to present my research data at international conferences, business schools, and even National Defense University.
Now, Worldview's editor Mike May has compared my innovation scores with the Venture Capital and Private Equity Country Attractiveness (VCPECA) index. I was quite pleased to see a relatively strong correlation between my innovation index and the VCPECA index.
back to top
---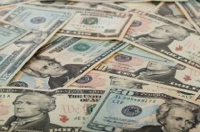 We knew that biotech companies were lighting up the stock market this year. Today, the National Venture Capital Association has fresh numbers illustrating Wall Street's love affair with life sciences entrepreneurs—and the corresponding cold shower awaiting their counterparts in the tech sector.
The new report, comparing venture-backed IPOs with merger-and-acquisition deals, shows life sciences companies accounting for 13 of the 21 public stock listings in the second quarter.
back to top
---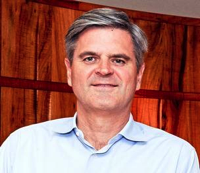 Revolution Ventures, the early-stage venture capital arm of Steve Case's Revolution LLC, has filed paperwork with the Securities and Exchange Commission for a planned $150 million fund. Named in the SEC filing are Case and managing partners Tige Savage and David Golden. Revolution Ventures II LP, as it's named in the filing, follows the formation in 2011of Revolution Growth, which invests in more mature, later-stage companies. Revolution Growth, led by Case, Donn Davis and Ted Leonsis, is operated separately from the venture unit.
back to top
---