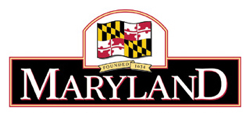 A total of 150 investors are vying for Maryland's biotechnology tax credit this year, compared with 125 applicants last year.
Maryland's Biotechnology Investment Incentive Tax Credit program gives tax credits to individuals and companies that invest in Maryland-based biotechnology startups. The program will give out $10 million in tax credits for fiscal 2014.
back to top
---
Kauffman Foundation FastTrac®, has joined with Montgomery College to support future and current business owners before, during, and after the startup process. Entrepreneurs will receive the information, resources, and networks necessary to start and grow successful businesses.
Three courses will be offered:
FastTrac NewVenture
FastTrac GrowthVenture
FastTrac TechVenture
For more information: Program Flyer
back to top
---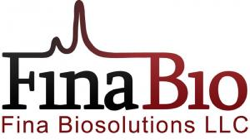 University of Maryland (UM) Ventures announced today a collaboration between Frank Robb, Ph.D., at the Institute of Marine and Environmental Technology, and Department of Microbiology & Immunology at the University of Maryland School of Medicine, and Rockville, Maryland-based Fina Biosolutions LLC to devise new ways to manufacture a key component used in many vaccines. The international nonprofit organization, PATH, which spurs new innovation with the goal of delivering high-impact, low-cost global health solutions such as lifesaving vaccines, will fund the partnership's development efforts as part of its pneumococcal vaccine project.
"A new and improved vaccine production method is the goal of this public-private partnership between my lab and Fina Biosolutions," said Dr. Robb. "It is designed to yield broader availability of an important vaccine component, which is highly effective, but prohibitively expensive for some applications, particularly in the developing world."
back to top
---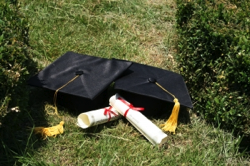 Bethesda tops a list of The Most Educated Places in America
Personal finance site NerdWallet Inc. ranked cities based on high school drop out rates and the percentage of the population with associate degrees, bachelor's degrees, master's degrees and professional or doctoral degrees.
back to top
---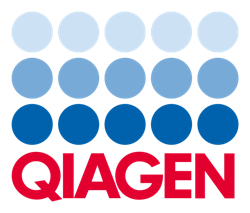 QIAGEN N.V. (NASDAQ: QGEN; Frankfurt Prime Standard: QIA) today announced it has received approval by the U.S. Food and Drug Administration (FDA) to market the therascreen EGFR test as a companion diagnostic to guide the use of Boehringer Ingelheim's new targeted therapy, GILOTRIFTM (afatinib), for treatment of metastatic NSCLC in patients whose tumors have certain EGFR gene mutations. More than 200,000 new lung cancer cases are diagnosed every year in the United States, with NSCLC accounting for approximately 85% of cases, leading to an estimated 160,000 deaths.
The therascreen EGFR test enables doctors to identify EGFR mutation-positive patients eligible for treatment with GILOTRIFTM (afatinib). The FDA approval of the therascreen EGFR test marks a further milestone in the global expansion of QIAGEN's Personalized Healthcare franchise - and adds a third FDA-approved or cleared diagnostic kit to run on QIAGEN's efficient Rotor-Gene Q MDx. Approximately 120,000 metastatic NSCLC patients each year in the U.S. could benefit from testing for EGFR mutations, a total potential testing market of about $35 million, according to QIAGEN estimates.
back to top
---

The Partnering Agreements with United Therapeutics 2005-2013 report provides an in-depth insight into the partnering interests and activites of one of the worlds leading biopharma companies.
This report provides all the information you require to better understand United Therapeutics and its partnering interests and activities over the past seven years.
On demand company reports are prepared upon purchase to ensure inclusion of the most up to date deal and company data.
back to top
---

Topic: "EIRs, SBIRs, and more with BioHealth Innovation, Inc."
Presenters:
Richard Bendis, President and CEO
Ethan Byler, Director, Innovation Programs
Todd Chappell, Entrepreneur-in-Residence, NIH-OTT
Dr. Ken Malone, Entrepreneur-in-Residence, UMD Ventures
Ram Aiyar, Entrepreneur-in-Residence, NHLBI
BioHealth Innovation, Inc. (BHI) is a regional innovation intermediary that accelerates and facilitates technology transfer and commercialization of market-relevant research in federal labs, universities, and biohealth companies in the Region. It is a private-public partnership that connects the Region's innovation assets to provide integrated technical knowledge, financial means, and entrepreneurial/managerial expertise to turn promise into prosperity for the region while advancing human health.
BHI's Entrepreneur-in-Residence (EIR) program is designed to be an active partner with research institutions to source, fund, and grow high-potential, early-stage products through project-focused companies. The entrepreneurs in the program support the formation of new companies based upon innovative discoveries in the areas of drugs, vaccines, therapeutics, diagnostics, and medical devices from the intramural research programs at the NIH and Food and Drug Administration (FDA), as well as from universities and businesses.
BHI's Commercial Relevance Program (CRP) offers biohealth companies support in preparing applications for federal funding inclusive of SBIRs, STTRs, and other federal government awards. Companies submit their federal funding concepts and receive pre-proposal feedback to help troubleshoot and strengthen your application. Further support from professional consultants and service providers is available to assist in improving your application.
BHI recently published the Central Maryland BioHealth Entrepreneur's Resource and Finance Guide 2013. The Guide serves as a compendium of resources to biohealth innovators and entrepreneurs working to start and grow new companies and technologies in the region.
back to top
---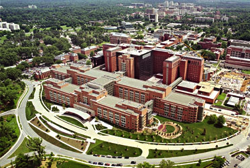 Lower overall costs of occupancy — coupled with academic resources and an educated work force — have made clusters outside the nation's largest metro areas more attractive to multinational pharmaceutical companies focusing on right-sizing and R&D productivity. In the Midwest, Chicago remains an emerging cluster, while Minneapolis is holding steady as a top-10 cluster for the second year in a row. JLL's second annual life sciences cluster report ranks top-10 cities for life sciences companies in 2013.
back to top
---

The head of the nation's medical research agency and leaders of Johns Hopkins hospital and medical school warned Monday that progress in fighting diseases could be slowed, jobs lost and scientists driven overseas unless across-the-board federal funding cuts are reversed.
Dr. Francis Collins, director of the National Institutes of Health, joined Sen. Barbara A. Mikulski, Hopkins executives and a stroke survivor at Hopkins' Children's Center to appeal for restoration of $1.5 billion in NIH funding cuts as part of the budget "sequester" approved last winter by Congress.
back to top
---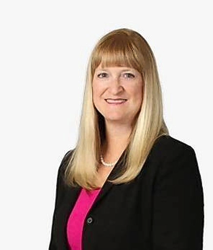 Renee M. Winsky of Davidsonville has been named president and CEO of Leadership Maryland, a statewide leadership development program.
She replaces Nancy Minieri, who founded the organization in 1992. Minieri announced in March that she will retire at the end of this year.
Winsky is a 2005 graduate of Leadership Maryland. In the yearlong program, participants learn about problems and opportunities facing the state. More than 900 people have taken the course, including elected officials, business executives, educators and nonprofit directors.
back to top
---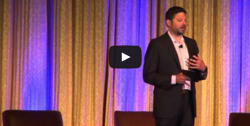 Innovation is a vague word and is too overused today, in the words of Bryan Sivak.
That was kind of a bold statement to make at a conference focused on, well, innovation.
In his keynote address at CONVERGE, the chief technology officer for the U.S. Department of Health and Human Services said the department's philosophy is that innovation happens as a direct result of the freedom to experiment, a much more descriptive and meaningful phrase.
back to top
---

At the funding panel discussion Wednesday at CONVERGE, a serial entrepreneur asked about crowdfunding.
First we got the stock answer of "don't see how it's possible for healthcare companies." Then the conversation turned to cap tables.
Elliott Menschik of Dreamit Ventures said that having 50-60 people on a cap table is becoming normal.
back to top
---

Microryza.com (not the catchiest of names) is a crowdfunding platform for research that raises money over the Internet from individuals who are willing to donate small amounts to fund a specific project. The average donation according to Microryza is $92.
In return for a 5 percent cut of funds raised and a 3 percent credit card processing fee, Microryza provides researchers access to a website where they can solicit money from the public to fund their research. Crowdfunding is typically an all-or-nothing deal, where donors only have to pay their pledged support if the project is fully funded within a defined period of time.
back to top
---

CMS has proposed a policy change that would expand payments for telehealth services under the Medicare Physician Fee Schedule for 2014, Modern Physician reports.
Details of the Proposal
The proposed change would affect locations identified as rural "health professional shortage areas."
back to top
---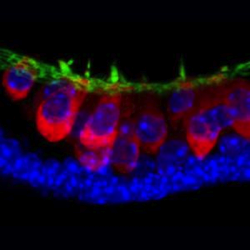 Indiana University scientists have transformed mouse embryonic stem cells into key structures of the inner ear. The discovery provides new insights into the sensory organ's developmental process and sets the stage for laboratory models of disease, drug discovery and potential treatments for hearing loss and balance disorders.
A research team led by Eri Hashino, Ph.D., Ruth C. Holton Professor of Otolaryngology at Indiana University School of Medicine, reported that by using a three-dimensional cell culture method, they were able to coax stem cells to develop into inner-ear sensory epithelia -- containing hair cells, supporting cells and neurons -- that detect sound, head movements and gravity. The research was reportedly online Wednesday in the journal Nature.
back to top
---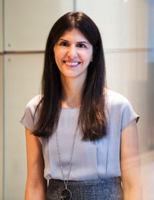 This week, Healthbox launched a new accelerator program in partnership with BlueCross BlueShield in Nashville, Tennessee. Other Healthbox locations include Chicago, Boston, London and most recently, Jacksonville, Florida. Healthbox typically partners with the local Blue health plan in each of its locations.
Nashville, home to 31 hospitals and more than 250 healthcare companies is "the Silicon Valley of healthcare," according to Healthbox Founder and CEO Nina Nashif. In 2011, Nashville's venture capital community invested $104 million in healthcare services and HIT startups. The accelerator also partnered with the Nashville Healthcare Council, an initiative of the Nashville Area Chamber of Commerce to establish Nashville's position as the nation's healthcare industry capital. According to the Nashville Healthcare Council, in 2008, one in eight Nashville workers were employed by a healthcare provider.
back to top
---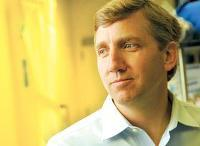 The biotech IPO window is officially open.
Eleven second-quarter biotech initial public offerings totaling $1 billion — the strongest quarterly biotech market for venture-backed IPOs since third-quarter 2000 — fueled an overall surge in IPOs, according to the National Venture Capital Association and news and data company Thomson Reuters.
back to top
---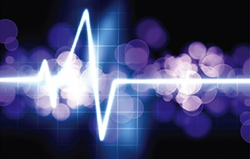 Even as the White House has backed off on a few of its deadlines for administering the Affordable Care Act, the Obama Administration is staying the course on its efforts to transition paper files to electronic health records in doctor's offices.
President Barack Obama met with several chief executives of health-care technology companies, government leaders and nonprofit public-service organizations on Monday for a conversation on how technology, big data and innovation can be used to bring down the costs and improve the quality of health care in the U.S., according to a statement from the White House.
back to top
---