BHI Also Announces Agreement With BD to Create Entrepreneur-in-Residence Position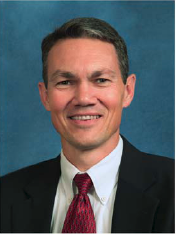 Rick Ivey, BD Diagnostics
BioHealth Innovation, Inc. (BHI) today announced the fiscal year 2013-2014 election of officers and a new appointment to its Board of Directors. BHI also announced it has entered into an agreement with BD (Becton, Dickinson and Company) to establish an entrepreneur-in-residence (EIR) position at the National Institutes of Health (NIH) Office of Technology Transfer. In conjunction with this agreement, BD is entitled to a voting position on the BHI Board of Directors, which will be held by Richard M. "Rick" Ivey, Worldwide Vice President Research & Development, BD Diagnostics - Diagnostic Systems.
"I am pleased to welcome the new roster of officers and a new member to the BHI Board of Directors," said Richard Bendis, BHI President and CEO. "The officers are a committed group of individuals who already have contributed to the steady growth of BHI, and will continue to be important leaders as the organization further develops."
"Rick Ivey joins the Board on behalf of BD as part of the terms of an agreement between BHI and BD to establish an NIH EIR position," added Mr. Bendis. "He represents an important new addition to our Board as he is a seasoned medical technology executive who can offer experience and insights to the growing cadre of start-up diagnostics companies in the State of Maryland."
back to top
---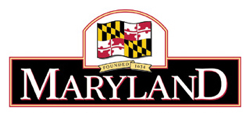 The state of Maryland normally goes unnoticed in regards to the medtech and bioscience sectors when compared to California, Massachusetts and Minnesota. However, the state has the research facilities, governmental institutions and programs, corporate partnerships, funding and ambition to advance its biosciences marketplace into an international hub for medtech innovation.
At the heart of Maryland's medical device and broader biotech industries is the state's network of institutes and universities, which includes the National Institutes of Health, the National Institute of Standards & Technology, Johns Hopkins University and the University of Maryland. Each one of these entities boasts an array of specialized laboratories for the study of bioimaging, biomolecular modeling, drug delivery, biomaterials, MEMS, microfluidics and more.
back to top
---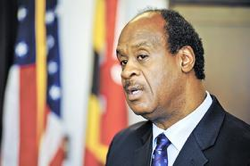 Montgomery County Executive Ike Leggett is leading a 2013 trade and Sister-City China Mission trip from Sept. 15 to Sept. 25, 2013. The Mission is organized by Montgomery County Government and Maryland China Business Council ( MCBC ) with the support of the State of Maryland 's Maryland Center China ( MCC ) in Shanghai, which has been assisting local companies in China since 1996. This combination of experience and long term relationships offers a unique opportunity to explore, enter or expand in one of the world's most dynamic and fast growing markets and destinations. Mission Statement:
Sister Cities create relationships based on cultural, educational and trade exchanges, creating lifelong friendships that provide prosperity and mutual benefits through "citizen diplomacy."
Participants for trip include:
County Executive; State and County Government Representatives; Business, Education, Academic and Science Leaders; Chinese Community Leaders
back to top
---

Topic: "EIRs, SBIRs, and more with BioHealth Innovation, Inc."
Presenters:
Richard Bendis, President and CEO
Ethan Byler, Director, Innovation Programs
Todd Chappell, Entrepreneur-in-Residence, NIH-OTT
Dr. Ken Malone, Entrepreneur-in-Residence, UMD Ventures
Ram Aiyar, Entrepreneur-in-Residence, NHLBI
BioHealth Innovation, Inc. (BHI) is a regional innovation intermediary that accelerates and facilitates technology transfer and commercialization of market-relevant research in federal labs, universities, and biohealth companies in the Region. It is a private-public partnership that connects the Region's innovation assets to provide integrated technical knowledge, financial means, and entrepreneurial/managerial expertise to turn promise into prosperity for the region while advancing human health.
BHI's Entrepreneur-in-Residence (EIR) program is designed to be an active partner with research institutions to source, fund, and grow high-potential, early-stage products through project-focused companies. The entrepreneurs in the program support the formation of new companies based upon innovative discoveries in the areas of drugs, vaccines, therapeutics, diagnostics, and medical devices from the intramural research programs at the NIH and Food and Drug Administration (FDA), as well as from universities and businesses.
BHI's Commercial Relevance Program (CRP) offers biohealth companies support in preparing applications for federal funding inclusive of SBIRs, STTRs, and other federal government awards. Companies submit their federal funding concepts and receive pre-proposal feedback to help troubleshoot and strengthen your application. Further support from professional consultants and service providers is available to assist in improving your application.
BHI recently published the Central Maryland BioHealth Entrepreneur's Resource and Finance Guide 2013. The Guide serves as a compendium of resources to biohealth innovators and entrepreneurs working to start and grow new companies and technologies in the region.
back to top
---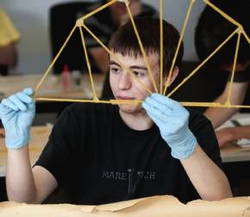 The bridges had to be strong and stable — and made of spaghetti.
Charged with this unusual engineering task, a group of about 40 high school students worked intently Thursday with the uncooked yellow strands to build a roughly half-meter structure they had designed to support more weight than their competitors'.
back to top
---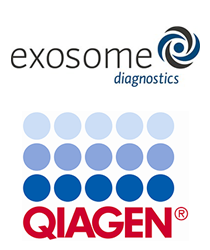 QIAGEN N.V. announced a partnership with Exosome Diagnostics Inc. to develop and commercialize high-performance sample preparation kits for the processing of nucleic acids from exosomes.
According to a release, combining the Exosome Diagnostics platform technology approach with select QIAGEN consumables and automation platforms has the potential to allow researchers, drug developers and doctors to take repeated, real-time genetic "snapshots" of disease from patients' blood, urine or cerebrospinal fluid without the need for tissue biopsy. The companies are targeting initial product launches in the first half of 2014. Financial terms were not disclosed.
back to top
---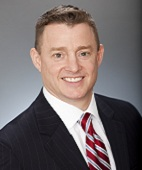 The Daily Record is proud to announce its 2013 Most Admired CEO award winners.
The award recognizes men and women who have excelled professionally and in serving their communities.
The nominees were evaluated in terms of leadership and vision, competitiveness and service, community leadership and service, financial performance and growth and corporate leadership and board service.
back to top
---

In 2012, Maryland ranked 5th in the number and total value of Small Business Innovation Research/Small Business Technology Transfer (SBIR/STTR) program awards, after California, Massachusetts, Virginia and New York. Maryland firms received 265 awards valued at $94 million. A DBED analysis of SBIR/STTR Phase I and Phase II data shows that the number and value of awards decreased nationally in the last four years, and Maryland followed this trend. Even so, when compared to other states, Maryland consistently ranked within the top five recipients of SBIR/STTR awards in both the number and the dollar value of awards received.
back to top
---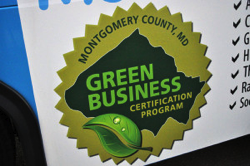 Montgomery County's Department of Economic Development is hoping to attract green businesses to the area with an incentive program that will reimburse investors as much as $25,000.
The Green Investor Incentive Program is now accepting applications from investors in businesses that provide green products or technologies. The program was approved in April by the County Council and County Executive Isiah Leggett appropriated $500,000 to fund the program.
back to top
---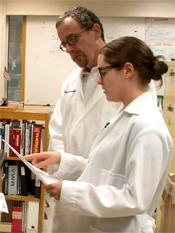 Regular marijuana use in adolescence, but not adulthood, may permanently impair brain function and cognition, and may increase the risk of developing serious psychiatric disorders such as schizophrenia, according to a recent preclinical study from the University of Maryland School of Medicine.
Researchers hope that the study, published in Neuropsychopharmacology — a publication of the journal Nature – will help to shed light on the potential long-term effects of marijuana use, particularly as lawmakers in Maryland and elsewhere contemplate legalizing the drug.
back to top
---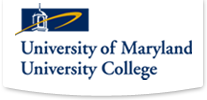 Karen Vignare, Ph.D., an innovator in curriculum design and in the use of technology in learning, has been named associate provost and will lead University of Maryland University College's new Center for Innovation in Learning. Vignare began her new post on June 3.
The Center for Innovation in Learning will be a laboratory for continuous improvements to the university's curriculum, faculty development model and student support through its own work and through partnerships with high-profile organizations that will help further the work of the center.
back to top
---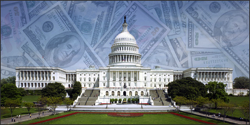 Washington, DC, is growing as a close-knit entrepreneur community where startups can find angel investors who will also act as mentors to grow a business, venture capitalists say.
The DC area has fewer venture capital firms than Silicon Valley, but steady startup investment is coming from tech industry veterans who have experience working with area universities, government agencies, and telecom companies including AOL, said John Taylor, head of research for the National Venture Capital Association (NVCA).
back to top
---

What Is Baltimore Innovation Week?
Baltimore Innovation Week is a week-long celebration of technology and innovation in Baltimore. The annual week of events is intended to grow the impact of this innovative region through programming focused on technology, collaboration and improving Baltimore.
Last year, Baltimore Innovation Week 2012 had impact:
More than 30 events from 25 partners with more than 1,500 attendees
Startups and products launched, including NewsUp, Crowdstich and Easy WebContent's Presenter.
GBTC held Maryland's first hackathon that featured representatives from city, state and federal government agencies.
15 projects launched as part of the latest Startup Weekend Baltimore, including winner TeamPassword.
Venture for America unveiled plans to launch its fellowship program in Baltimore.
TechBreakfast continued its growth as the region's premiere startup demo event.
Pitch Across Maryland brought Gov. O'Malley to Baltimore to show off his entrepreneurship-fueling work.
The University of Maryland Biopark launched a new entrepreneurship demo series, starting with its incubated healthcare applications platform startup Analytics Informatics.
Education Ignite welcomed more than 200 people to hear about the changing education climate in Baltimore.
back to top
---

In the downtown of the nation's capital, there is a magnificent building of steel and glass that is now home to what may be a remarkable tech experiment.
The D.C. Public Library took an 11,000-square-foot space and installed 80 computers, including 16 Macs. A 3D printer was added as well as a machine that can print and bind a book from a file in just minutes. There are tablets of all types -- Android, Windows, Apple -- and e-reading devices, available to try out. It opened last week.
back to top
---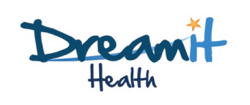 Independence Blue Cross (IBC), Penn Medicine, and DreamIt Ventures today host "Demo Day" for 10 health care startup companies selected to participate in DreamIt Health, the first-ever Philadelphia-based health care accelerator. The event will be held from 10 a.m. to 2 p.m. at World Café Live! at 3025 Walnut Street in Philadelphia. The participants will each have seven minutes to present their business plans to potential investors and customers, mentors, and health care executives. Demo Day events are ideal opportunities for startups to begin raising money to launch their businesses and gauge interest among key audiences.
"As health care undergoes dramatic change, I believe that the health care companies that thrive will be those with a clear vision that move rapidly and innovate. The caliber of this group of entrepreneurs and the diverse health care companies they represent is very promising and we're pleased to have played a part in helping them plan, develop, and now present their ideas," said Daniel J. Hilferty, president and CEO of IBC. "We are committed to transforming our region into a magnet for health care innovation, investment and employment, and supporting bright, new ideas like those we nurtured through DreamItHealth will help us get there faster."
back to top
---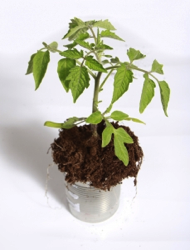 Accelerators are all about discovering and mentoring talented entrepreneurs with good ideas for improving healthcare and other sectors. They make the right introductions to advisers, industry stakeholders and investors with the goal of improving the chances of their success. But when demo day ends, the team members are faced with the crucial question of how to sustain themselves as they advance the development of their companies. They need to figure out where their next sources of funding will come from.
back to top
---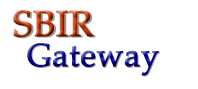 No, you didn't fall off the list, your SBIR Insider has been silent since February 28, 2013. There is a lot of SBIR news to report but first I owe you an explanation of my absence.
Those of you who are "mature" enough to remember the ever garrulous Howard Cosell, may recall the Larry Holmes / Tex Cobb fight in 1982 that ended Cosell's illustrious boxing commentary career. Because the fight was so one sided, potentially tragic, a public mutilation, and just plain ugly (with the referee refusing to stop the fight), Cosell became so incensed that he fell mute from the middle of the fight on, never to announce another bout.
back to top
---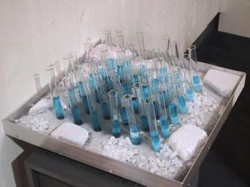 Three more biotechnology companies went public Thursday as startups continued to capitalize on strong demand for these offerings, a trend that's giving life-sciences venture capitalists a much-needed lift.
Cellular Dynamics International Inc., Conatus Pharmaceuticals Inc. and Onconova Therapeutics Inc. debuted on Nasdaq Thursday. Their initial public offerings followed recent IPOs from venture-backed biotechs such as Agios Pharmaceuticals Inc., bluebird bio Inc., Esperion Therapeutics Inc., OncoMed Pharmaceuticals Inc. and Prosensa Holding BV.
back to top
---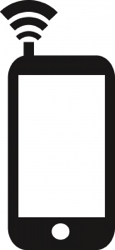 A new mobile health trends report released Wednesday underscores the mid- to low sophistication of current mHealth application technology but also emphasizes the explosive growth and integration headed for the market .
The Research and Markets mHealth trends report shows the industry poised for a compound annual growth rate of 61 percent by 2017, to reach a value of $26 billion. This revenue, researchers project, will be derived predominantly from mHealth hardware sales and services.
back to top
---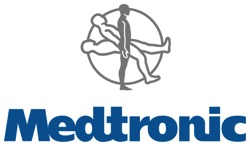 Medtronic has entered into an innovative partnership with The Johns Hopkins University, agreeing to provide $200,000 a year for up to three years and skilled mentoring to help biomedical engineering students design new healthcare solutions for underserved patients in developing countries.
The partnership was announced recently by Omar Ishrak, Medtronic's chairman and chief executive officer, during his keynote address at the university's annual Biomedical Engineering Design Day event. During his talk, Ishrak called attention to the need to improve access, outcomes, and the efficiency of healthcare solutions in developing regions of countries such as India, China, and Brazil.
back to top
---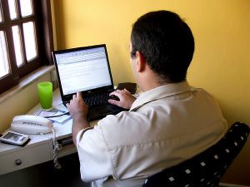 "Proper email is a balance between politeness and succinctness," entrepreneur-investor-author Guy Kawasaki tells Entrepreneur.com. "Less than five sentences is often abrupt and rude, more than five sentences wastes time."
In this way, the email is like poem. A sonnet maybe, with the way its limitations have a funny way of granting freedom. Or maybe an epic poem, given the fact that we all write a novel's worth of email every year. But would a missive by any other length read just as sweet?
back to top
---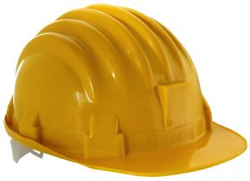 Given poorly, criticism tends to lead to the criticized parties involved feeling like crap--and the criticizer looking like a jerk (or worse).
If you're a psychologist, you'd call it reactance. If you're a regular person, you'd call it a dick move.
back to top
---