Richard Moore, BD DiagnosticsROCKVILLE AND BALTIMORE, MARYLAND, August 26, 2013 – BioHealth Innovation, Inc. (BHI), a regional private-public partnership focusing on commercializing market-relevant biohealth innovations and increasing access to early-stage funding in Central Maryland, announced today its selection of Richard Moore, M.D., Ph.D., as a new Entrepreneur-in-Residence (EIR) at the National Institutes of Health (NIH) Office of Technology Transfer (OTT). BHI and BD established this position in July 2013. Dr. Moore, an executive with decades of experience in diagnostics development and technology strategy, will help support the development of new start-up companies and product commercialization based upon innovative technologies selected via OTT license agreements.
back to top
---
AstraZeneca today announced that MedImmune, its global biologics research and development arm, has entered into a definitive agreement to acquire Amplimmune, a privately-held, Maryland, US-based biologics company focused on developing novel therapeutics in cancer immunology.
back to top
---
On Wednesday August 21st, 80+ people filled the BHI parking lot for an evening of networking, eating crabs, and enjoying a relaxed, stress-free atmosphere. Represented was a who's who of the Montgomery County biohealth community and the local county government.
Thank you to everyone who made it out and we hope to see you again next time!
back to top
---
This summer marked the inauguration of the DreamIt Health accelerator, a startup boot camp focused on healthcare IT run by DreamIt Ventures and powered by Penn Medicine and Independence Blue Cross. In four short months, ten extraordinary teams of entrepreneurs, including four from Wharton, were brought together from around the country to achieve significant milestones going from concepts to prototypes, products, pilots and revenues. As the program wound down, the investor, startup and healthcare community turned out in force for Demo Day to see a snapshot of each company's progress and plans for the future.
back to top
---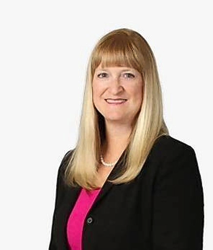 Renee M. Winsky, a Maryland business executive with broad experience leading organizations, was named Leadership Maryland's president and CEO.
She will replace Nancy Minieri, who founded the organization in 1992 and announced in March that she will retire at the end of this year.
back to top
---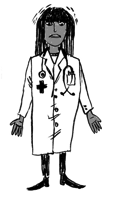 You sit down to a family dinner with aunts, your grandmother, three second cousins once removed, a floating niece, maybe a family dog. You've got great news: You've been accepted to Johns Hopkins University, a school that people who don't live in the mid-Atlantic region know about, a school foreigners desperately want to get into. It's ranked 13th in the world by the most recent U.S. News and World Report, for God's sake; it's definitely time to celebrate.
Your whole family remembers hearing Hopkins' name in that Prince and Me movie with Julia Stiles, where she wanted to be a doctor instead of just marrying a prince and being rich and stuff. I guess that's kind of what Hopkins is about, the whole getting educated and doing things instead of marrying a rich dude thing (though, who knows, there are a lot of future engineers/doctors around).
back to top
---

GlaxoSmithKline plc, a research-based pharmaceutical company, recently announced the U.S. Food and Drug Administration's approval of GSK's FluLaval Quadrivalent influenza virus vaccine for individuals three years of age and older.
The vaccine is the second GSK intramuscular quadrivalent influenza vaccine approved by the FDA, following the approval in December of GSK's Fluarix Quadrivalent. FluLaval Quadrivalent protects against two influenza A strains and two influenza B strains. Previous vaccines only included three strains to protect against two A virus strains and one B strain.
back to top
---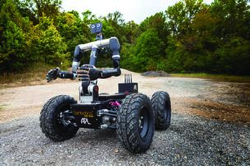 Howard County is teaming up with Johns Hopkins University to launch a new accelerator geared toward commercial technology.
The new accelerator, called the Accelerator for the Commercialization of Technology, will help bring to market technology developed at the massive Hopkins Applied Physics Laboratory in Laurel. Howard County Executive Ken Ulman plans to formally announce the new partnership between the laboratory and the Howard County Economic Development Authority at an event Thursday.
back to top
---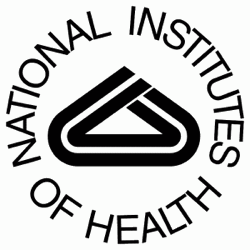 The Office of Technology Transfer (OTT), Office of the Director (OD), the National Institutes of Health (NIH), invites industry organizations (including corporations, partnerships, limited partnerships, and industrial development organizations); public and private foundations and nonprofit organizations to solicit research proposals from scientists across the NIH Intramural Research Program (IRP) for multiple focused research projects under a the NIH Cooperative Research And Development Agreement (CRADA) Program. This CRADA Program is an extension of collaboration opportunities solicited by NIH or developed on a one-on-one basis. As such, it is consistent with PHS Technology Transfer policy and the public health mission of the NIH. These collaboration opportunities are structured under the authority of 15 U.S.C. 3710a—Cooperative Research and Development Agreements. Note that the CRADA mechanism does not permit the transfer of funds from the NIH to a collaborator but does permit the collaborator to provide funding to the NIH researcher.
back to top
---
by Brian Darmody


The Chronicle of Higher Education reported release of the 2013 Academic Ranking of World Universities (ARWU) and it has good news for Maryland. The ARWU in the past decade has presented the Top 500 universities in the world ranked on quality of scientific papers and other methodologies to evaluate institutions of higher education.
Harvard was ranked #1, but Johns Hopkins University was ranked number 17 in the world (#15 in US) and University of Maryland College Park was ranked number 38 in the world (#29 in US).
Having two highly ranked research universities in the relatively small state of Maryland, adjacent to our Nation's Capital, is testament to the long term vision of our elected and university leaders in supporting research and higher education.
Many countries are working on strategies to have their universities enter the top 100 list. Maryland is fortunate to already be there, and we need to continue to build robust federal/university/corporate partnerships to continue and grow our state's higher education research ecosystem.
ARWU Rankings: http://www.shanghairanking.com/Academic-Ranking-of-World-Universities-2013-Press-Release.html
back to top
---
Washington: A group of researchers have made a significant breakthrough for figuring out which mutations are benign and which are deleterious in cystic fibrosis.
back to top
---
BioMaryland is supporting various events in France which benefit the biohealth community. See if your company qualifies for a travel assistance grant to fly out and attend!
back to top
---

Biomedical engineers from The Johns Hopkins University have partnered with clinicians to create new therapeutic eye injections for a type of central vision loss caused by blood vessel growth at the back of the eye.
The new drug, with a biodegradable time-release coating is currently being tested to evaluate effectiveness in stopping such growth in mice.
back to top
---

Investigators discuss new findings in Biomedicine and Biomedical Engineering. According to news reporting out of Baltimore, Maryland, by NewsRx editors, research stated, "Case reports document successful use of a high-density polytetrafluorethylene membrane to augment horizontal defects associated with immediately placed implants."
Our news journalists obtained a quote from the research from the University of Maryland, "This membrane, which is designed to withstand exposure (not require primary closure) to the oral cavity because it is impervious to bacteria, reduces the need for advanced flap management to attain primary closure. Thus, the surgical aspect is less complex and the mucogingival architecture of the area can be maintained."
back to top
---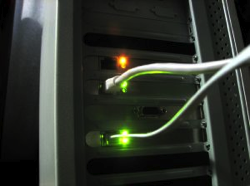 Hospital executives have never been frivolous when it comes to investing in technology, but as reimbursements shrink, the need to carefully analyze each purchasing decision has never been more urgent.
Given all the worthwhile – and not so worthwhile – options, what choices are hospital administrators currently making?
Since IT spending is largely taken up by meeting meaningful use and ICD-10 requirements, said Chantal Worzala, director of policy at the American Hospital Association, hospitals don't have much left over for investments in other things.
back to top
---
Take Care Team Connect, an Evanston, Ill.-based IT firm that provides software platforms for population healthcare management while also offering provider coaching services on how to manage population-based workflows effectively.
back to top
---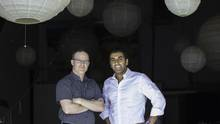 Punit Dhillon built his career arranging Canadian venture capital funding for life sciences research and running companies that performed clinical trials in Canada.
Yet when he co-founded a company to develop cancer treatments two years ago, the president and chief executive officer of San Diego-based OncoSec Medical Inc. found he had no option but to operate solely in the United States.
back to top
---

American healthcare workers' confidence levels remained fairly consistent in the second quarter of 2013, according to the Q2 Randstad Healthcare Employee Confidence Index. Confidence levels among healthcare workers decreased by one-fifth of a point, to 54.3, in the second quarter of 2013.
Harris Interactive conducted the online survey o behalf of Randstad Healthcare in April, May and June of this year, among 188 healthcare workers, ages 18 and older. It included physicians, healthcare administrators, healthcare IT professionals and other healthcare professionals.
back to top
---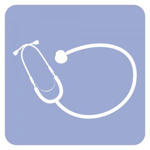 What if we could increase productivity and stave the capital flight by helping Life Sciences startups build their companies more efficiently?
We're going to test this hypothesis by teaching a Lean LaunchPad class for Life Sciences and Health Care (therapeutics, diagnostics, devices and digital health) this October at UCSF with a team of veteran venture capitalists.
back to top
---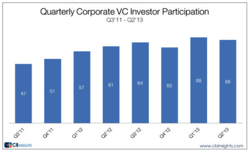 Corporate venture capital may be what fills in the large gaps VC has left behind, with CVC deals about 60 percent larger than VC deals on the whole.Healthcare corporate venture capital deals are up nearly 40 percent compared to Q1 and funding is up 34 percent, according to a report from CB Insights.
There were 126 CVC deals in Q2, ringing in at a combined value of $1.7 billion. Of these deals, 40 percent were at Seed or Series A-level, meaning CVCs may be willing to take risks VCs aren't any more. According to the report, CVCs may help companies escape the Series A crunch: "One of every 4 CVC deals in Q2'13 were Series A deals ' this represented an 800 basis point increase in Series A deal share vs. Q2'12."
back to top
---