Richard Moore, BD DiagnosticsROCKVILLE AND BALTIMORE, MARYLAND, August 26, 2013 – BioHealth Innovation, Inc. (BHI), a regional private-public partnership focusing on commercializing market-relevant biohealth innovations and increasing access to early-stage funding in Central Maryland, announced today its selection of Richard Moore, M.D., Ph.D., as a new Entrepreneur-in-Residence (EIR) at the National Institutes of Health (NIH) Office of Technology Transfer (OTT). BHI and BD established this position in July 2013. Dr. Moore, an executive with decades of experience in diagnostics development and technology strategy, will help support the development of new start-up companies and product commercialization based upon innovative technologies selected via OTT license agreements.
back to top
---
AstraZeneca today announced that MedImmune, its global biologics research and development arm, has entered into a definitive agreement to acquire Amplimmune, a privately-held, Maryland, US-based biologics company focused on developing novel therapeutics in cancer immunology.
back to top
---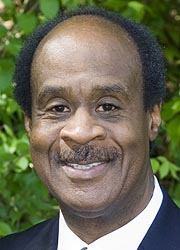 Montgomery County Executive Isiah Leggett will visit China next month, leading a delegation of business and civic leaders looking for partnership opportunities in areas such as education and biotechnology.
While final details are still being worked out, Leggett's group is scheduled to visit Beijing, Shanghai, Benxi and Xi'an, the county's newest "sister city." The trip, set for Sept. 15-25, has been jointly organized by the county, the Maryland China Business Council and the state of Maryland's trade and investment office in Shanghai, which will help with roundtables and other contacts.
back to top
---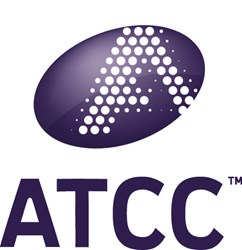 ATCC, the premier global biological materials resource and standards organization, announces material deposit agreements with over 30 leading public and private institutions. These institutions will have the option to participate in the new Biomaterial Contributor Network (BCN), and make important research materials available to the research community. ATCC will coordinate with Technology Transfer Offices at each institution to create a simple, streamlined process for adding new microbial strains and cell lines to the ATCC collection. Many of the participants will have an opportunity to receive a share of the revenue from the sale and licensing of materials developed at their institutions. Over 225 unique biological materials are deposited under these agreements to date, with most available to both contributors and others as determined jointly by ATCC and the institution.
"Since 1925, ATCC has set the standard for providing the largest and most diverse collection of authenticated biological materials to the scientific community. The Network enables Contributors to create a lasting impact on science around the globe," said Dr. Raymond Cypess, CEO of ATCC. "These agreements reinforce ATCC's Mission to distribute scientifically valuable, authenticated materials, while recognizing the shared financial benefit with participating institutions," said Matt Klusas, Senior Director of Corporate Development at ATCC.
back to top
---
Ten of Maryland's nineteen fastest-growing companies are located in Montgomery County – including the state's highest-ranking company and two of our incubator companies! Ten is also two more than made the list from well-publicized, regional rival Fairfax County, Virginia – supporting what local businesses and economic development professionals have known for years: Montgomery County is a GREAT place to grow a business.
back to top
---
Howard County has plans for a new incubator that would aim to develop companies with a socially conscious focus.
The Conscious Venture Lab is a partnership between Howard County and New York-based The Porter Group LLC. The incubator, which will be housed in the county's Maryland Center for Entrepreneurship, could begin enrolling entrepreneurs and budding startups as early as this fall.
back to top
---

AstraZeneca Plc took a further step to bolster its pipeline of new cancer drugs on Monday by agreeing to acquire privately held U.S. biotech company Amplimmune for up to $500 million.
The deal is the second within 24 hours in the cancer drug space, following Amgen Inc's much larger acquisition of Onyx Pharmaceuticals Inc for about $10.4 billion.
Amplimmune specialises in developing treatments designed to help the immune system fight cancer and the purchase will give AstraZeneca access to a number of compounds currently in pre-clinical development.
back to top
---
BioMaryland is supporting various events in France which benefit the biohealth community. See if your company qualifies for a travel assistance grant to fly out and attend!
back to top
---

A team of researchers led by Andrew Coop, PhD, professor and chair of the Department of Pharmaceutical Sciences (PSC) at the University of Maryland School of Pharmacy (UMSOP), has developed a new opioid drug that shows great potential to advance treatment and improve quality of life for individuals living with chronic pain. Spotlighted in a recent issue of ACS Chemical Neuroscience, the compound, known as UMB 425, is as strong as morphine, but displays diminished tolerance over time with no obvious toxic effects.
"UMB 425 is a breakthrough in the development of therapeutics to treat chronic pain," says Coop (on the left in the photo). "Unlike other drugs developed to act on only one biological target, UMB 425 acts on two different opioid receptors in the body. When activated at the same time, these receptors work together to provide pain relief and slow the body's development of tolerance to the drug. This diminished tolerance allows a lower dose of the opioid to be administered for a longer time period, while still achieving the same level of pain relief."
back to top
---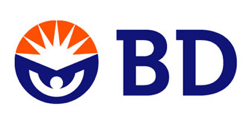 BD Diagnostics, a segment of BD (Becton, Dickinson and Company) (NYSE: BDX), a leading global medical technology company, announced today the U.S. Food and Drug Administration clearance and launch of the BD ProbeTec™ Trichomonas vaginalis Qx Amplified DNA Assay for the direct qualitative detection of T. vaginalis DNA in endocervical and vaginal samples as well as neat urine specimens to aid in the diagnosis of trichomoniasis on the BD Viper™ System with XTR™ Technology. This assay has been CE-marked to the In Vitro Diagnostic Directive (98/79/EC).
Trichomoniasis is the most common curable sexually transmitted infection (STI). Worldwide, more than 180 million cases are estimated to occur annually.[i] Genital inflammation caused by trichomoniasis can increase a woman's susceptibility to HIV infection. In HIV-infected women, trichomoniasis may increase the likelihood of HIV transmission to sex partners. Furthermore, trichomoniasis is often asymptomatic. For these reasons, experts recommend screening for T. vaginalis in women considered to be at high risk for infection (i.e., women who have new or multiple partners, have a history of STIs, exchange sex for payment, or use injection drugs).
back to top
---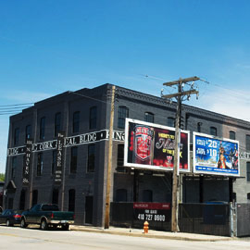 One of the first tenants to lease at Emerging Technology Center's new Highlandtown location is SameGrain, developer of a social discovery platform that helps people anonymously locate, connect with, and grow new friendships with people who share similar demographics, beliefs, and interests.
One of SameGrain's goals is making it easier for people who share common interests to find each other, says SameGrain co-founder Anne A. Balduzzi.
back to top
---

Johns Hopkins researchers say they have found a specific protein in nearly 100 percent of high-grade meningiomas — the most common form of brain tumor — suggesting a new target for therapies for a cancer that does not respond to current chemotherapy.
Importantly, the investigators say, the protein — NY-ESO-1 — is already at the center of a clinical trial underway at the National Cancer Institute. That trial is designed to activate the immune systems of patients with other types of tumors that express the protein, training the body to attack the cancer and eradicate it.
back to top
---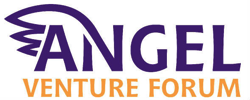 Forum Agenda: 7:30 a.m. - 5 p.m.
Jones Day Terrace & Conference Center
51 Louisiana Ave, NW | Washington, D.C.
With the increasing adoption of cloud computing, mobile devices and web-based applications, hackers have more opportunities than ever to infiltrate and crash network systems, especially in healthcare, which is increasingly becoming more vulnerable. The two greatest areas of opportunity for investment capital and the start-up community is in healthcare and cyber security. The nexus of these two sectors provides an even greater and more focused set of opportunities for investment. The Angel Venture Forum brings together all star roundtables of experts to opine and discuss the topics and the opportunities herein.
back to top
---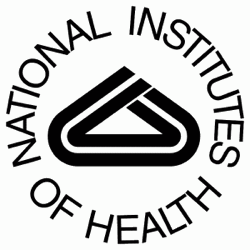 NIH announces the availability of a Niche Assessment Program for its SBIR/STTR Phase I awardees funded in fiscal years (FY) 2013 and 2014. All active NIH SBIR/STTR Phase I awardees (by grant or contract) as well as those small businesses selected to receive a Phase I award in the first three months of the upcoming fiscal year will be eligible to participate. This program can help "jump-start" a company's commercialization efforts by providing the market insight and data that can be used to strategically position its technology in the marketplace, by assisting companies with their development of commercialization plans for Phase II applications, and by introducing small businesses to potential partners.
A third party, unbiased assessment of appropriate market niches for products/services that are being developed by NIH's SBIR/STTR Phase I awardees will be performed by Foresight Science & Technology. Using its Technology Niche Analysis® (TNA®), Foresight will perform the due diligence on markets appropriate for each SBIR technology and develop an in-depth report for each SBIR/STTR awardee that addresses:
needs and concerns of end-users
competing technologies and competing products
competitive advantage of the SBIR/STTR-developed technology
market size and potential market share (may include national and/or global markets)
barriers to market entry (may include, but is not limited to pricing, competition, government
regulations, manufacturing challenges, capital requirements, etc.)
market drivers
status of market and industry trends
potential customers, licensees, investors, or other commercialization partners
price customers are likely to pay
back to top
---
Electronic medical records. DNA sequencing. Big data. These technology trends are changing the way medicine is practiced today — but what's coming next? I scoured the web, reached out to futurists and drew from past conversations with industry leaders to compile a list of the next generation of disruptive technologies that are on the brink of breaking through in healthcare. What's missing from this list?
back to top
---

Novartis International AG / Novartis holds annual healthcare entrepreneur competition to generate insight into healthcare and innovation of tomorrow . Processed and transmitted by Thomson Reuters ONE. The issuer is solely responsible for the content of this announcement.
The International Biotechnology Leadership Camp (BioCamp) fosters idea exchange with leading scientists as well as entrepreneurship for young talents
60 selected students from leading international universities attend to explore science and innovation at Novartis headquarters in Basel, Switzerland
Novartis CEO presents innovative health care solutions and business approaches to address the evolving need to improve patient outcomes
back to top
---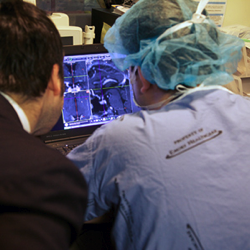 A new system for visualizing the brain during surgery is helping neurosurgeons more accurately diagnose and treat patients and is even allowing them to perform some procedures that until now have been extremely difficult or even impossible.
Neurosurgeons can use the imaging technology during surgeries that require small objects—biopsy needles, implants, or tubes to deliver drugs—to be placed at precise locations in the brain. The system provides live magnetic resonance images (MRI) that allow surgeons to monitor their progress during the operation.
back to top
---
This summer marked the inauguration of the DreamIt Health accelerator, a startup boot camp focused on healthcare IT run by DreamIt Ventures and powered by Penn Medicine and Independence Blue Cross. In four short months, ten extraordinary teams of entrepreneurs, including four from Wharton, were brought together from around the country to achieve significant milestones going from concepts to prototypes, products, pilots and revenues. As the program wound down, the investor, startup and healthcare community turned out in force for Demo Day to see a snapshot of each company's progress and plans for the future.
back to top
---