Partnership with Johns Hopkins and BioHealth Innovation, Inc. will speed 10 healthtech startups to market
Ronald J. Daniels, President of Johns Hopkins
Baltimore, MD and Philadelphia, PA — September 18th, 2013—DreamIt Ventures is pleased to announce the launch of DreamIt Health Baltimore, a partnership with The Johns Hopkins University and BioHealth Innovation, Inc. to recruit, invest in, and speed the growth and success of a select group of early-stage health IT companies. The program comes on the heels of a successful health IT program in Philadelphia also built on strong industry partnerships that give participants access and advantages typically out-of-reach to startups.
"The key to making health care more accessible is innovation, and the most fertile focus for health care innovation is in acquiring, storing, analyzing and sharing information," said Ronald J. Daniels, President of Johns Hopkins. "This accelerator project will have important implications for the future use of information as we use technology to find solutions for the most pressing health problems of our day. Just as important, it sets up Baltimore to become even more central to the health care information revolution through the rapid validation of solutions."
"Technology holds the potential to transform the way in which we approach health care in this country and around the world," said Paul Rothman, MD, Dean of the Johns Hopkins University School of Medicine and CEO of Johns Hopkins Medicine. "Johns Hopkins has been at the forefront in developing innovative solutions to the most pressing health care challenges. The partnership with DreamIt presents an exciting and unrivaled opportunity to develop the most cutting-edge solutions at the crossroads of information technology and medicine."
back to top
---
Johns Hopkins University and BioHealth Innovation are partnering with Philadelphia-based DreamIt Ventures to bring a new health IT accelerator to Baltimore. The accelerator, called DreamIt Health Baltimore, is being supported by a portion of a $520,000 federal grant awarded to BioHealth Innovation and the Economic Alliance of Greater Baltimore.
back to top
---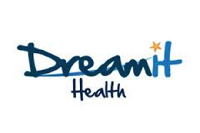 A health IT accelerator is launching in Baltimore with the aim of pulling more technology out of Baltimore's biggest research university and drawing more companies into the city. DreamIt Health Baltimore will host a class of 10 startup companies for a four-month accelerator program in Baltimore beginning in January. The accelerator is part of DreamIt Ventures outside Philadelphia.
back to top
---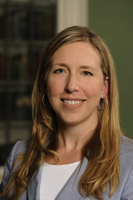 Aris Melissaratos is being replaced as Johns Hopkins University's top technology commercialization adviser, as the university looks to delve deeper into entrepreneurship. Christy Wyskiel, an entrepreneur and investor, has been named senior adviser to the president for enterprise development at Hopkins. Beginning Jan. 1, Wyskiel will oversee Hopkins' efforts to commercialize technology and research of faculty members.
back to top
---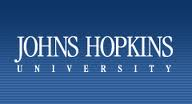 DreamIt Health, the healthcare-focused branch of Philadelphia startup accelerator DreamIt Ventures, is launching a Baltimore, Maryland class in partnership with Johns Hopkins University. BioHealth Innovation, an organization geared toward bringing more innovation and entrepreneurship to Maryland, is co-sponsoring the class with Hopkins.
back to top
---
With Fall approaching, everyone is preparing for their favorite things whether that's football season, pumpkin carving, or more reasonable temperatures in Central Maryland. Fall is also a great time for the Small Business Innovation Research grant program throughout National Institutes of Health. In partnership with the NIH, BioHealth Innovation is sponsoring a fall gathering to talk about SBIR awards.

It's useful to hear directly from NIH program officials on the current funding priorities per Institute. We have assembled program leads from NHLBI, NIAID, and NCI who can provide small businesses with more insight into their SBIR programs. They will also be available for one-on-one consultations at the conclusion of the event.

Event Details:
Wednesday, October 9th, 1:00pm – 4:00pm (EDT)
VisArts
155 Gibbs Street, 6th Floor
Rockville, MD 20850
(Overlooking Rockville Town Center)
back to top
---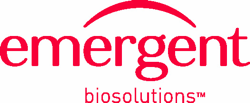 As a result of a strategic collaboration among the Maryland, Montgomery County and City of Gaithersburg economic development offices, Emergent Biosolutions - maker of the only FDA-licensed anthrax vaccine to protect against anthrax disease - will expand its headquarters in Montgomery County.
"Montgomery County was thrilled to partner with the State of Maryland and the City of Gaithersburg to provide Emergent Biosolutions with strategic funding to assist with their significant headquarters expansion in the County," said Montgomery County Executive Isiah Leggett. "Emergent has the only FDA-licensed anthrax vaccine on the market, 235 current jobs, plans to add 133 new jobs over five years and was in the top 20 on the Washington Business Journal's recent list of top 100 largest publicly traded companies; they are a poster-child for smart government investment, investment that will support both their continued contributions to global health and their continued contributions to the health of our local economy."
back to top
---

The University of Maryland has once again made The Princeton Review's list of the country's top entrepreneurship programs. In the 2014 list of the "Top 50 Schools For Entrepreneurship Programs," published in Entrepreneur magazine, UMD ranks No. 15 for its undergraduate program. The university also ranks No. 16 for its graduate program, up eight spots from the 2013 rankings.
back to top
---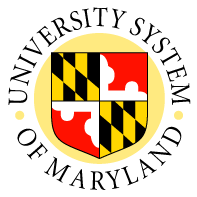 The University System of Maryland played a role in launching or propelling about 180 startup companies in fiscal 2013, according to a new report from the university system.
The companies' ties to a state university varied — some licensed technology developed at a university, others leased office space at a university research park and took advantage of the resources there, and still others were heavily coached and mentored by university experts.
back to top
---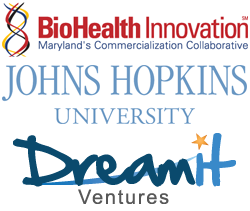 Sure, Johns Hopkins University is known for its medicinal prowess, but what better way to increase the university's influence on the health care sector than by cosponsoring an accelerator aimed toward spurring the growth of more health information technology companies.
Johns Hopkins announced its plans to work with DreamIt Health Baltimore on Wednesday, a four-month long boot camp for innovators in the health IT business. Teaming up with BioHealth Innovation and DreamIT Ventures, Johns Hopkins will be powering the accelerator designed to fast-track promising ideas aimed at solving problems in America and abroad.
back to top
---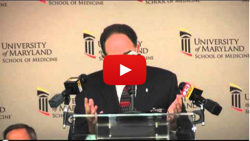 The University of Maryland, Baltimore, has broken ground on its largest building ever, a $305.4 million, 10-story, 428,970-square-foot biomedical research facility called the Health Sciences Facility (HSF) III. University of Maryland President Jay A. Perman, MD, was joined by Gov. Martin O'Malley, Lt. Gov. Anthony Brown, University of Maryland School of Medicine Dean E. Albert Reece, MD, PhD, MBA, and several hundred invited guests at a groundbreaking ceremony Sept. 17 on the site of the new building ý the old dental school facility on North Pine Street.
"This is a proud day for the University of Maryland, Baltimore," Dr. Perman told the crowd. The campus has expanded from 1.9 million square feet in 1975 to occupy 5.9 million square feet in 2013, he noted. "The University of Maryland, Baltimore, the University System of Maryland's founding campus, has experienced robust growth in recent years. The Health Sciences Facility III further strengthens our footprint in west Baltimore and, as a result, our economic impact on the city and the state. We're privileged to be able to help revitalize our critical important Baltimore neighborhoods and the state of Maryland as a whole, and at the same time, enable biomedical research and education that has the potential to save lives."
back to top
---

The University of Maryland (UMD) and Siemens Corporation announced today the largest ever in-kind software grant from Siemens PLM Software. The in-kind grant has a commercial value of more than $750 million. Siemens' product lifecycle management (PLM) software will provide UMD students and researchers with a uniquely valuable and sophisticated design and simulation tool for course work, research, academic projects and team-based competitions.
This in-kind grant from Siemens gives students and faculty access to the same technology that companies around the world depend on every day to develop and manufacture innovative products in a wide variety of industries, including automotive, aerospace, biotechnology, machinery, shipbuilding, and high-tech electronics, among others.
back to top
---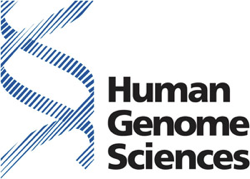 When GlaxoSmithKline made a clean sweep of Human Genome Sciences execs last year following its $3.6 billion buyout of the Rockville biotech, one big question (among many) was where would they land?
At least two have found their way back into Maryland biotechs. Last month, former HGS chief commercial officer Barry Labinger joined Anthrax-vaccine-maker Emergent BioSolutions as head of its bioscience division. And on Thursday, pre-IPO biotech MacroGenics announced the appointment of David Stump, formerly executive vice president for research and development at Human Genome, to its board of directors.
back to top
---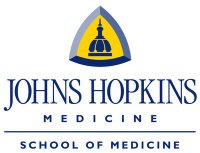 To us, biomedical research is not an abstract idea funded by wasteful government spending. It is work done by driven and passionate young people like ourselves who want to save lives -- but that work requires money, resources, and time.
We are a group of graduate students at the Johns Hopkins University School of Medicine's Medical Scientist Training Program, earning our joint MD-PhD degrees with the goal of becoming physician scientists. We aim to be well versed in both scientific research methods and clinical practice so that we can expand and improve medical care, save lives, decrease the cost of health care and drive medicine forward. Thus far, the discussion surrounding the sequestration has lacked the perspective of trainees in biomedical research and the implications that budget cuts have had on our training and future careers.
back to top
---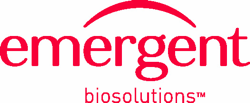 Rockville biotechnology company Emergent BioSolutions plans to buy a Gaithersburg building and move its 112 employees at its headquarters there, as well as add 133 jobs over the next five years, executives said Monday.
As part of the deal, the Gaithersburg City Council was expected to consider awarding a $250,000 economic development grant to Emergent during its meeting Monday evening.
back to top
---

The following funding opportunity announcements from the NHLBI or other components of the National Institutes of Health, might be of interest:
back to top
---
WASHINGTON – U.S. Senator Barbara A. Mikulski (D-Md.), Chairwoman of the Senate Appropriations Committee, today announced that the Economic Alliance of Greater Baltimore, Inc. and BioHealth Innovation, Inc. of Montgomery County have been awarded a combined $520,000 grant through the U.S. Department of Commerce's (DOC) Economic Development Administration (EDA). The federal funding will be used to establish the Healthcare Regional Innovation Cluster (H-RIC) initiative which will combine the strengths of Maryland's cutting-edge health research institutions and unique federal assets to speed the development of new treatments and cures, supporting Maryland jobs and keeping families healthy.
back to top
---

Arizona State University and Mayo Clinic announced today that Mayo will become a technology transfer participant to join Arizona Furnace, the startup accelerator that supports entrepreneurial teams using designated research discoveries and intellectual property as the basis for new companies.
As ASU and its current partners prepare to launch the second application season for AZ Furnace, Mayo Clinic will provide access to high potential technologies in their extensive intellectual property vault. These technologies, as well as those from ASU, Northern Arizona University and Dignity Health in Arizona, will be made available to entrepreneurs interested in using those discoveries to create products, services and new companies.
back to top
---

Fenwick & West LLP, one of the nation's premier law firms providing comprehensive legal services to high technology and life science clients, today announced the results of its First Half 2013 Life Science Venture Capital Survey.
The survey analyzes the valuations and terms of venture financings for 149 life science companies headquartered in the United States that reported raising capital during the first half of 2013, as well as trends in venture capital financings, fundraising and exit events.
back to top
---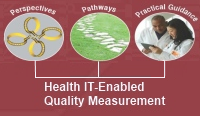 A report from the Agency for Healthcare Research and Quality (AHRQ), "Health IT-Enabled Quality Measurement: Perspectives, Pathways, and Practical Guidance," outlines experts' viewpoints on how information technologies are advancing the science of quality measurement. Over the course of the 2-year project, diverse perspectives were identified regarding how to operationalize quality measurement as well how to prioritize iterative advancements in health IT-enabled quality measurement.
Stakeholders agreed on the importance of addressing measure development, implementation, and testing; data elements and data capture; data access, sharing, aggregation, and integration; patient engagement; and collaboration and education. They also agreed that they would like to see quality measurement move beyond "checking the box" to truly support the quality improvement process. They suggested that quality measurement should be actionable and timely to allow patients and providers opportunities to improve care.
back to top
---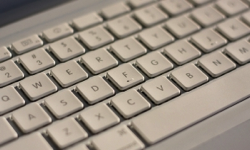 The idea that technology will change medicine is as old as the electronic computer itself. Actually, even older. In 1945, Vannevar Bush, the man with the vision for the National Institutes of Health, foresaw a Memex computer program that would allow access to past books and records. A lone physician searching for a diagnosis in far-flung case histories was one of the applications Bush imagined.
Medicine is an information intensive industry. Yet there's still no medical Memex. Even though the Internet teems with health information, study after study shows that medical care often differs greatly from what the guidelines say—when there are guidelines. Doctors frequently rely on their own experience, rather than the experience of millions of patients who have seen thousands of doctors. Not only is the past lost, the present is missing. How many times has a patient received a drug that causes an allergic reaction, just because that information is not available at the time it is needed?
back to top
---