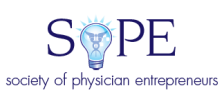 October 16, 2013 at 6:00 PM - 8:00 PM
Johns Hopkins - Montgomery County Campus
The National Capitol Area Local Chapter of SoPE in concert with the JHU Carey Business Schoo, MedChi, Zanvyl Krieger School of Arts and Sciences Center for Biotechnology Education, and the Medical Society of Northern Virginia present:
"The Health IT Explosion" What Big Providers Want: Value Proposition, Pricing & Closing the Deal!
Presenters:
Pete Celano, is an MBA from UVa, and has been in Digital Health for ten years. He was a co-founder of a start-up in Remote Patient Monitoring called BeClose.com (McLean, VA) and has been consulting primarily for big providers such as MedStar where he focuses on identifying solutions that Improve Outcomes, Reduce Costs, Enhance Revenue and Extend Access. He's also consulted in Mobile Personal Emergency Response Systems, Home Testing for Obstructive Sleep Apnea, Holter Monitors, GERD drugs and Infusion Therapy.
Anand Iyer, PhD, currently serves as President and Chief Operating Officer of WellDoc Inc. WellDoc is a healthcare company that utilizes technology-based solutions to improve diabetes and other chronic disease outcomes and enhance a patient's quality of life while systematically reducing healthcare costs. Prior to WellDoc, he was the leader of the global wireless solutions practice at PRTM Managment Consultants.
Joe Peterson, MD, is currently CEO of Specialists On Call (SOC), the nation's premier provider of specialty physician consultations delivered via teleconferencing. Most recently a partner in United Westlabs, a hospital services company. Dr. Peterson has served on the Board of Directors of the Global Health Council, as a jurist for the Bill and Melinda Gates Foundation awards in public health, and on the Board of Directors of the Aids Action Coalition.
back to top
---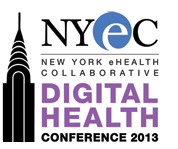 The New York eHealth Collaborative (NYeC, pronounced "Nice") is a not-for-profit organization, working to improve healthcare for all New Yorkers through health information technology (health IT).
Founded in 2006 by healthcare leaders, in partnership with the New York State Department of Health, NYeC receives funding from state and federal grants to serve as the focal point for health IT in the State of New York. NYeC works to develop policies and standards, to assist healthcare providers in making the shift to electronic health records, and to coordinate the creation of a network to connect healthcare providers statewide. The goal of NYeC is that no patient, wherever they may need treatment within the State of New York, is ever without fast, secure, accurate, and accessible information.
back to top
---
DreamIt Health Baltimore is a healthtech accelerator that will select up to ten startups from around the world to take up residence in the heart of Charm City and achieve in four months what might otherwise take years. The program is designed to help these teams tackle significant problems in the healthcare industry and achieve critical business milestones. We do this by enabling access to people and resources normally out of reach, by removing as many obstacles as possible, and with guidance from successful entrepreneurs who have been there before and done it before. Participants will have the opportunity to work closely with all corners of Johns Hopkins and tap into the region's wealth of federal healthcare institutions including CMS, FDA and NIH. The capstone of the program, Demo Day, gives these teams the opportunity to unveil their products and progress before a few hundred early-stage investors and key industry figures.
For more information visit DreamIt Health Baltimore
back to top
---
Our Entrepreneur-in-Residence Ram Aiyar participated in a tech transfer series featured on BioCentury This Week discussing the need for accelerated innovations and the current lack of commercialization focus on commercially relevant technologies. The program was divided into 3 parts, Stuck in the Lab, Fresh Approaches, and Validation and also featured Dr. Alicia Loeffler and Rosemarie Truman.
The three-part program can be watched by following the link below.
back to top
---

Are you a Maryland biotechnology company or research organization working to commercialize a technology/product?
Apply by October 17th for the 2013-2014 BioMaryland Biotechnology Development Awards.
The BioMaryland Center annually awards $50,000-200,000 through its Biotechnology Development program to a fund life sciences projects which advance the movement of research and development toward commercialization.
More than $5 million has been distributed to 28 organizations through the Biotechnology Development Awards program since its inception in 2010. The program has yielded multiple success stories—including a university spin-out and a local company securing $25M in funding while quadrupling the number of its employees.
back to top
---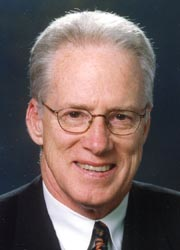 If Maryland is to meet the workforce demands of a growing cyber security industry, it's going to have to offer students a hands-on experience in internships, one of the state's top educators said on Tuesday.
"We need to start focusing on providing a significant amount of internships. It gives the students real-world experience," said William "Brit" Kirwan said, chancellor of the University System of Maryland, to an audience at CyberMaryland 2013 in Baltimore.
back to top
---

Johns Hopkins University ranks 15th globally out of 400 research universities in the recently released 2013-2014 World University Rankings compiled by London's Times Higher Education. The position marks a one-spot improvement over JHU's ranking in the weekly publication's 2012-2013 list.
The top 15 features 11 American universities—including the California Institute of Technology, which claimed the top spot for the third year in a row—and four foreign universities—Oxford (third), Cambridge (seventh), and Imperial College London (10th) in the U.K.; and Swiss Federal Institute of Technology Zürich (14th) in Switzerland. Harvard, Stanford, and MIT joined Caltech and Oxford in the top five.
back to top
---
Shares of MacroGenics are surging in Thursday midday trading after the biotechnology company raised $80 million in its initial public offering.
MacroGenics sold 5 million shares of stock for $16 per share. It had expected to sell 4 million shares for $14 to $16 each. The $80 million total does not include expenses or underwriting discounts.
back to top
---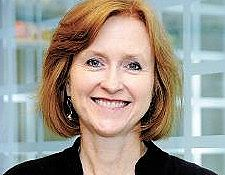 GlycoMimetics, Inc. announced today that it has filed a registration statement on Form S-1 with the U.S. Securities and Exchange Commission (SEC) for the proposed initial public offering of shares of its common stock. The number of shares to be offered and the price range for the proposed offering have not yet been determined. GlycoMimetics has applied to list its common stock on the NASDAQ Global Market under the ticker symbol "GLYC."
Jefferies LLC and Barclays Capital Inc. are acting as joint book-running managers for the proposed offering. Stifel is acting as co-lead manager and Canaccord Genuity Inc. is acting as co-manager.
The offering will be made only by means of a prospectus. When available, copies of the preliminary prospectus relating to the offering may be obtained from Jefferies LLC, Equity Syndicate Prospectus Department, 520 Madison Avenue, 12th Floor, New York, NY 10022, by email at Prospectus_Department@Jefferies.com or by phone at 877-547-6340 or Barclays Capital Inc., c/o Broadridge Financial Solutions, 1155 Long Island Avenue, Edgewood, NY 11717, by email at Barclaysprospectus@broadridge.com or by phone at 888-603-5847.
back to top
---

Bicoastal venture firm New Enterprise Associates owns 75.2 percent of GlycoMimetics Inc., making NEA by far the biggest beneficiary of the Gaithersburg biotech's planned initial public offering.
The company revealed NEA's outsized ownership in its IPO paperwork, filed on Friday. It is not yet clear whether the firm, which has a major office in Chevy Chase, plans to sell some of its 26.7 million shares in the offering.
back to top
---

BioMarker Strategies announced the appointment of Jerry Parrott as President, Chief Executive Officer and Director, effective immediately.
According to a release, Parrott will report to the Company's Board of Directors, which will continue to be led by Chairman Jack Davis, a co-founder and former Chairman and CEO of Dianon Systems.
back to top
---

Noble Life Sciences (Gaithersburg, MD), in collaboration with ImQuest BioSciences (Frederick, MD), has successfully developed a neutropenic mouse thigh model of infection and demonstrated its use in a study evaluating vancomycin for the treatment of Staphylococcus aureus infection. The model will serve as a new Noble service for the evaluation of the efficacy of novel anti-microbial compounds in the treatment of microbial infections.
Complicated skin and soft tissue infections are frequently encountered in clinical practice and are a significant cause of morbidity and mortality in hospitalized patients. The neutropenic mouse thigh model of infection has been used extensively to test and benchmark antimicrobial drugs leading to a significant impact on our current knowledge of antimicrobial pharmacology. This model allows the quantitative comparison of different agents and different dosing regimes and the determination of the time-course of antimicrobial activity under conditions optimal for efficacy, i.e., neutropenia.
back to top
---

If UMD researchers are well on their way to creating a robot that can wiggle through the brain to root out the tumors deep within, then anything is possible. Plankton crawled through Spongebob's cranium and now Dr. J. Marc Simard, a neurosurgeon at the University of Maryland School of Medicine; Jaydev Desai, a roboticist at the University of Maryland; and Rao Gullapalli, a radiologist, believe they're developing something that can do the same.
It was Dr. Simard who fist came up with the idea after watching a show on TV featuring plastic surgeons using sterile maggots to root out damaged tissue from a patient. "It sounds strange, but it's a real thing," he said in an interview with NPR. That's when the lightbulb went off. "If I could train maggots to resect brain tumors I would. I can't do that, so robotic maggots are the next best thing."
back to top
---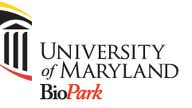 The University of Maryland (UM) BioPark announced today that the Catholic Health Initiatives (CHI) Center for Translational Research (CTR) has signed a lease to relocate from its current operational base at the University of Maryland St. Joseph Medical Center in Baltimore County to the BioPark in West Baltimore. The CTR, one of three entities within the CHI Institute for Research and Innovation (CIRI), collaborates with biomedical researchers to focus on the intersection of biomedical advances in omics-based diagnostics and precision medicine. Under the terms of the signed lease, half of the CTR's overall anticipated 50-person work force will occupy more than 11,000 square feet of laboratory and office space within the BioPark.
"It's exciting to add the CHI Center for Translational Research to our growing list of BioPark occupants," said Jim Hughes, President, Research Park Corporation, University of Maryland, Baltimore. "This organization is national in scope – and yet we are able to offer them an ideal location that allows the Center to stay local – moving from Baltimore County to the UM BioPark. Here, they have access to the University of Maryland School of Medicine and Medical Center, as well as the opportunity to be part of a growing life sciences community."
back to top
---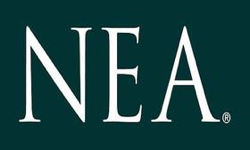 Washington, D.C. has become one of the centers for high-tech innovation, spurring some of the biggest investments from venture capital firms in the country. In fact, according to The Atlantic Cities, D.C. ranks among the top 10 cities for venture capital funding.
With the influx of startups and entrepreneuers looking for funding, venture capitalists are beginning to leverage social media to brand their firm, position themselves as thought leaders, and attract the top talent in the city. With the help of Klout, an online-influence scoring site, we checked out which local VC firms are leveraging Twitter the best. Take a look at the factors involving Klout scoring here, and without furhter ado, here the highest ranking VC firms in D.C.
back to top
---

British drugmaker GlaxoSmithKline will seek marketing approval for the world's first malaria vaccine next year after trial data showed the shot significantly cut cases of the disease in African children.
The vaccine known as RTS,S was found, after 18 months of follow-up, to have almost halved the number of malaria cases in young children in the trial, and to have reduced by around a quarter the number of malaria cases in infants.
"Based on these data, GSK now intends to submit, in 2014, a regulatory application to the European Medicines Agency (EMA)," GSK, which has been developing the vaccine for three decades, said in a statement.
back to top
---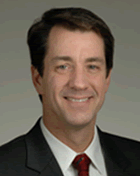 October 29th, 6:00pm
National Center for Advancing Translational Sciences, Rockville, MD
Please join us for an enhanced networking reception with leaders from the Mid-Atlantic Region's life science community. Take time to network with your peers and make new connections. After networking, Christopher Austin will give a short overview of the National Center for Advancing Translational Science (NCATS). He will speak more specifically on what NCATS will be doing, the goals and the impact of the life science community in terms of collaboration.
back to top
---

Wondering where the venture capital funding has gone in the healthcare industry? According to CB Insights, it's the following 10 cities–for Q3 '13 at least. (Listed in order of amounts of deals; note that though San Francisco saw more deals, San Diego saw more funding.)
back to top
---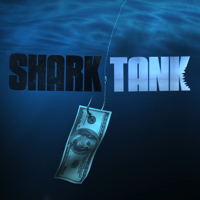 I am sure many of you have watched an episode of Shark Tank on ABC. The show allows a startup entrepreneur to pitch their idea to a panel of five respected venture investors, who either like or don't like the opportunity, and if they do, compete for the investment. Many of the times I have watched the show, I end up cringing watching these poor entrepreneurs become the victims of undermarket valuations or a rushed decision which makes for "good TV watching" for the viewers at home, but bad business decisions for the company. I wanted to compare Shark Tank to reality in the venture capital world, to confirm my assumption.
back to top
---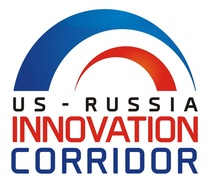 A total of 87 applicants from more than 30 cities across Russia sought to land one of just three residency openings in the U.S.-Russia Innovation Corridor (USRIC), a collaborative innovation initiative led by American Councils for International Education. Of the 12 finalists selected for interviews, two startups and one university technology transfer office will take on a renewable three-month residency in USRIC.
Through USRIC, the residents will collaborate with U.S. partners and develop new markets, using the resources of the Maryland International Incubator (MI2) housed at the University of Maryland at College Park (UMD).
back to top
---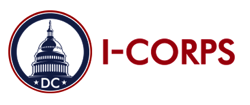 DC Innovation Corps (I-Corps), the new, National Science Foundation-backed program aimed at translating the region's vibrant research community into successful startups and licensed technologies, kicks off its first cohort this week at the George Washington University with 20 teams of inventors and current and aspiring entrepreneurs.
The cohort launches with a diverse mix of teams from the Children's National Medical Center, Johns Hopkins University, University of Maryland, the George Washington University, Virginia Tech, George Mason University, and regional entrepreneurs from the Emerging Technology Center, Maryland Technology Enterprise Institute (Mtech) and bwtech@UMBC.
back to top
---
The HIMSS Innovation Center opens today in Cleveland, a city, known around the world for the Cleveland Clinic and the Rock and Roll Hall of Fame, and one that prides itself on being a city of firsts.
HIMSS leaders who describe their 50,000-plus member organization of health IT professionals as "cause-based," make no bones about their intent to shake things up in healthcare – more than a little bit.
back to top
---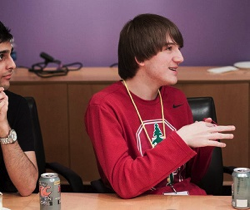 Kids today ... are actually doing some amazing stuff. Take 15-year-old Jack Andraka, who recently won the grand prize of the Intel International Science and Engineering Fair for developing an early detection test for pancreatic cancer.
Andraka came up with the idea for the test after a close family friend died of pancreatic cancer. Using free online science papers, he formed a basis for the test, which looks for increased levels of a biomarker for pancreatic cancer in blood and urine. He contacted 197 scientists, seeking help with his research, and was rejected by each one, before Dr. Anirban Maitra at Johns Hopkins University agreed to donate lab space and help him develop his research.
(Photo Credit: Wikimedia Commons)
back to top
---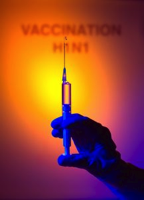 Here's what we know about the Affordable Care Act: 32 million Americans who would otherwise be uninsured will now have coverage. What you might not know is that Obamacare could also boost entrepreneurship by decoupling healthcare from employment.
How would that work? Existing research estimates that universal health insurance coverage could increase self-employment by as much as 3.5 percent. The reality is that many would-be risk-takers stay with their employers in large part due to the assurance of health insurance, in what economists refer to as "job lock," or "entrepreneurship lock." But, this pressure to be employed by a larger company is loosening as the Affordable Care Act makes it easier and less expensive to purchase individual coverage. Now, hopeful entrepreneurs can go out on their own in a far more efficient allocation of their skills, without gambling their own health coverage, or that of their family.
back to top
---

Tuesday, November 5, 2013 from 8:00 AM to 11:00 AM (EST)
Join business, government and technology leaders for a high-level conversation on the transformation of health care through technology and innovation. Bloomberg Government's first annual health care summit, "Mind the Gap: Connecting Health Care Policy with Next Century Innovation," will convene health care innovators, medical professionals, and government officials who are helping to redesign U.S. health care during a time of innovation.
Panelists
The Honorable Todd Park, Chief Technology Officer, The White House
John Sculley, former CEO, Apple
Elli Kaplan, CEO and Co-Founder, Neurotrack
Dr. Keith Dunleavy, President, CEO and Chairman, Inovalon, Inc.
Join the conversation: #BGOVHealth
back to top
---