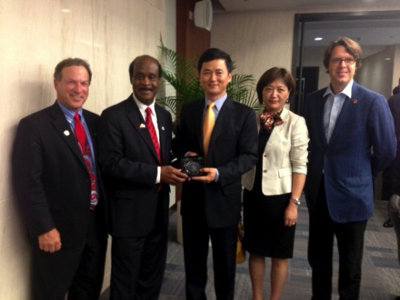 Montgomery County Executive Ike Leggett returned recently from a 10-day, 4-city trip to China aimed at advancing Chinese jobs and investment in the County and opening doors for County businesses there, as well as establishing a "Sister City" relationship with the city of Xi'an, with eight million residents and home to the famous Terra Cotta Army.
Packed with visits to businesses and high-tech centers, educational institutions and hospitals, as well as government meetings, the delegation's itinerary reflected the mission's strong focus on education and business development. Multi-level partnerships were developed on education, healthcare, and business fronts.
back to top
---
DreamIt Health Baltimore is a healthtech accelerator that will select up to ten startups from around the world to take up residence in the heart of Charm City and achieve in four months what might otherwise take years. The program is designed to help these teams tackle significant problems in the healthcare industry and achieve critical business milestones. We do this by enabling access to people and resources normally out of reach, by removing as many obstacles as possible, and with guidance from successful entrepreneurs who have been there before and done it before. Participants will have the opportunity to work closely with all corners of Johns Hopkins and tap into the region's wealth of federal healthcare institutions including CMS, FDA and NIH. The capstone of the program, Demo Day, gives these teams the opportunity to unveil their products and progress before a few hundred early-stage investors and key industry figures.
For more information visit DreamIt Health Baltimore
back to top
---
Tuesday, November 12, 2013 from 8:30 AM to 11:30 AM (EST)
Rescheduled due the government shutdown, this event is to gather interested small businesses seeking assistance from the Small Business Innovation Research grants program within the National Institutes of Health. This is a free event brought to you by BioHealth Innovation. Hear from the largest SBIR awarding Institutes on current Institute funding priorities. Meet one-on-one with program managers regarding your current project. Learn of SBIR assistance provided by BioHealth Innovation.
Email Ethan Byler, ebyler@biohealthinnovation.org to request a one-on-one meeting with one of the program managers from NCI, NIAID, or NHLBI.
VisArts
155 Gibbs Street
Rockville, MD 20850
back to top
---
November 6-9, 2013, The Universities at Shady Grove Conference Center
The Korea-Maryland, USA Bio Expo is the premier event to building collaborations in the biotech industry with Korea. This year the Expo will showcase 40 exhibitors, over a 100 companies from Korea, and provide seminars for pharmaceutical development. Korean government officials will be on hand to discuss programs and initiatives that the Korean Central Government is rolling out to assist foreign companies looking to open into the Asian markets. The companies participating in the Expo are interested in licensing technologies for future development and investing in U.S. technologies. Attendees are encouraged to reach Joe Lee at jlee@jgbli.com to register.
The Korea-Maryland, USA Bio Expo is free to attend and more information can be found at www.kmbioexpo.com.
back to top
---
Join BioBuzz and their sponsor Fujifilm Diosynth Biotechnologies along with many others from the local biotech industry at another exciting BioBuzz event on October 30th from 4:30 - 7:00 p.m. in Gaithersburg at Growlers in Old Towne Gaithersburg!
Click the link to learn how to win a FujiFilm Camera!
back to top
---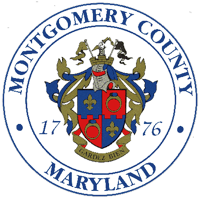 Cybersecurity companies in Montgomery County will be eligible for tax credits starting next year as part of the county's mission to become a national hub for companies that sell cybersecurity products to the private sector.
The Washington region is emerging as a hotbed for the cybersecurity industry, in part because of its proximity to federal agencies, the military and government contractors.
back to top
---
The Economic Alliance of Greater Baltimore (EAGB) is pleased to announce Wes Moore as the keynote speaker at its Annual Meeting. The event will take place December 11, 2013 at the Hilton Baltimore. Year after year, this celebration attracts the region's top leaders from industry, higher education and government.
Wes Moore, a Baltimore City native, is a youth advocate, Army combat veteran, social entrepreneur and host of Beyond Belief on the Oprah Winfrey Network. Moore, a Johns Hopkins graduate, became nationally known after publishing The Other Wes Moore which became an instant New York Times and Wall Street Journal bestseller. It details the disparate life journeys of two boys from Maryland with the same name — one who went to prison and the other (the author) who forged a successful career.
back to top
---

For six years, green energy business Clean Currents made the Rockville Innovation Center above the downtown Rockville library its home.
The company enjoyed reduced costs for spaces and certain services than it would have had in the general private market. It had access to shared conference rooms, administrative help, a kitchen and copy machine, all pretty much financed by Montgomery County.
back to top
---

The Johns Hopkins University regained a five-year, $70 million federal grant designed to change how researchers pursue drug development and other medical treatments, but the University of Maryland, Baltimore lost its first bid for a similar grant, the National Institutes of Health said Tuesday.
The award pleased Hopkins officials, who had been forced to tweak their proposal for the grant after their application wasn't renewed in 2012. The university received $80 million through the program, which focuses on what is known as "translational" research, from 2007 through 2011.
back to top
---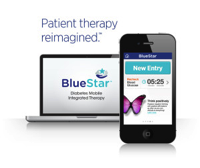 When WellDoc was founded in 2005, it was one of the first companies that sought 510(k) clearance for its patient and physician facing mobile health DiabetesManager platform. By putting its flagship apps through the discipline of clinical trials that generated positive results, it has helped earn confidence from physicians to prescribe it to their patients. Insurance companies are providing reimbursement for physicians and that has been critical for the company's growth.
The Baltimore, Maryland-based company's fundraise last year of about $8.4 million, in an amended Form D filing today, shows that confidence in the company is building. In a phone interview with WellDoc Chief Strategy and Commercial Officer Chris Bergstrom, he said the company continues to be entirely funded by angel investors who are flexing more power as Super Angels. "Each year we have brought on a higher caliber of angel investors. We're really raising angel money at an institutional investor level." He added: "It's a great time and place for institutional investors, but angel investors can provide as much strategic value as institutional investors."
back to top
---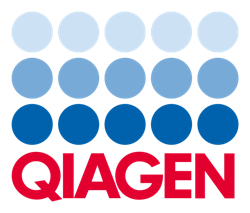 QIAGEN N.V. today announced a partnership with Clovis Oncology CLVS +1.11% to co-develop and co-commercialize a companion diagnostic test to guide the use of CO-1686, a novel Clovis Oncology product candidate currently in clinical development. The Clovis drug candidate will initially target an unmet clinical need in patients with epidermal growth factor receptor (EGFR) driven non-small cell lung cancer (NSCLC) for whom current EGFR-inhibiting drugs no longer control disease.
The diagnostic will build on QIAGEN's therascreen® EGFR RGQ PCR Kit, which was approved by the U.S. Food and Drug Administration (FDA) in July 2013 as a companion diagnostic for use in the treatment of metastatic NSCLC in patients whose tumors have certain EGFR mutations. Analytical performance of the therascreen EGFR test has been established for 21 EGFR mutations, including the most prevalent resistance mutation, T790M. The test supports efficient laboratory workflow with real-time PCR technology on the FDA approved Rotor-Gene Q MDx, which is part of the QIAsymphony family of laboratory solutions.
back to top
---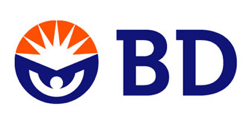 Becton, Dickinson and Company (BD) has launched shortest ever insulin syringe needle for the first time in Hyderabad. The needle is 25 per cent shorter than the contemporary needles available in the market.
BD, a leading global medical technology company, has launched BD Glide 6mm needle, the smallest ever insulin syringe needle developed with TBL technology for the first time in India. The needle has been designed to improve patient comfort. Compared to present needle size, 80 per cent patients have preferred this new needle.
back to top
---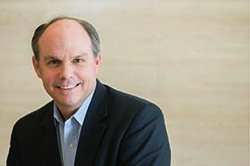 Towson University is getting more serious about entrepreneurship on campus, and Frank Bonsal III will play a big role in that new focus.
Bonsal has served as interim director for TowsonGlobal, the university's business incubator, since June. Earlier this month, he became the university's first director of entreprene
back to top
---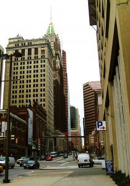 Venture capital deals in the Greater Baltimore area jumped in the third quarter, as investors poured money into medical device makers, biotech firms and one of the region's largest money managers.
VC firms invested $445.7 million in 53 companies in the Baltimore-Washington area in the three months ended Sept. 30. That was up from $420 million invested in 30 companies in the second quarter and the highest level in almost six years, according to the MoneyTree report from PricewaterhouseCoopers and the National Venture Capital Association. The report uses data from Thomson Reuters.
back to top
---
Between October 1 and 17, the federal government ceased all nonessential operations because of a partisan stalemate over Obamacare. Although it is premature to declare this the greatest example of misgovernance in modern U.S. Congressional history, this impasse ranks highly.
One casualty of the showdown was any consideration of changes to lessen the impact of the across-the-board sequestration cuts that began on March 1. The cuts have caused economic and other distress across the nation, including serious impacts within the health care sector. Nearly eight months into sequestration, we can move beyond predictions and begin to quantify these effects.
back to top
---
Funding and Research Opportunities
The following funding opportunity announcements from the NHLBI or other components of the National Institutes of Health, might be of interest:
NIH Guide Notices:
Program Announcement (PA):
Please note that most links to RFAs, PAs, and Guide Notices will take you to the NIH Web site. RFPs will take you to FedBizOpps. Links to RFPs will not work past their proposal receipt date. Archived versions of RFPs posted on FedBizOpps can be found on the FedBizOpps site using the FedBizOpps search function. Under "Document to Search," select Archived Documents.
back to top
---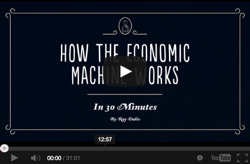 The economy works like a simple machine. But many people don't understand it— or they don't agree on how it works — and this has led to a lot of needless economic suffering. I feel a deep sense of responsibility to share my simple but practical economic template. Though it's unconventional, it has helped me to anticipate and sidestep the global financial crisis, and has worked well for me for over 30 years.
back to top
---
Go Neighborhood-Hopping in Baltimore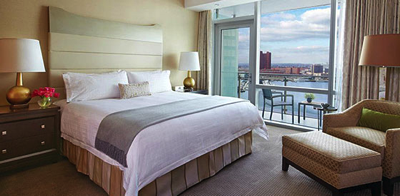 The city's once-grungy northern districts have transformed into a thriving area with hip boutiques, destination restaurants, and a homegrown art and nightlife scene.
back to top
---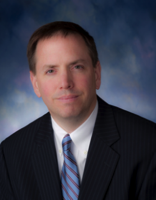 With mHealth becoming the norm instead of the exception, a panel at Partners HealthCare's 10th Annual Connected Health Symposium last week concluded that EHR vendors will have to find a way to modify their products to focus on data that the patient and his or her care team want, or they'll become obsolete.
Important information for a patient's care actually exists outside the electronic medical record, panelists said.
back to top
---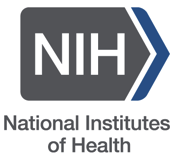 The National Institutes of Health aims to boost healthcare technology and science through 15 Institutional Clinical and Translational Science Awards. Total amount of the awards is $79 million in 2013.
The awards will be used to help translate basic discoveries into new treatments that tangibly improve human health requires innovative collaborations and resources, as well as a diverse, highly-trained workforce," NIH officials said in announcing the awards on Oct. 22.
back to top
---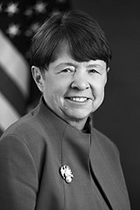 Crowdfunding moved closer to becoming a reality for small businesses Wednesday morning when the Securities and Exchange Commission proposed rules that will govern how shares in small companies are sold through Internet intermediaries.
The SEC took only 50 minutes to unanimously approve the proposed rules, which were issued more than 560 days after the JOBS Act, the law that legalized the use of crowdfunding for equity investments, was signed by President Barack Obama.
back to top
---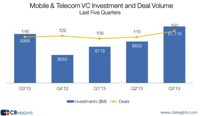 Venture capitalists invested $1.12 billion to U.S. mobile companies in last quarter, making it the biggest venture capital financing quarter in history for this sector.
Q3 also had the highest number of mobile deals ever in a quarter, and it was the first time mobile VC deal share eclipsed the healthcare sector, according to a study by CB Insights.
back to top
---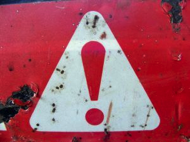 I think few things could be more rewarding than investing in a company that develops a cure or effective treatment for any of the hundreds of conditions that affect millions of people with no effective treatment. But finding the right company can be fraught with risk. That's one reason why angel and venture investors have been allocating funds to later stage companies that carry less risk.
Luke Timmerman of Xconomy and David Sable, the portfolio manager for the Special Situations Funds, each compiled a handy list of red flags that should make prospective investors in startup life science companies pause. Here are six of them.
back to top
---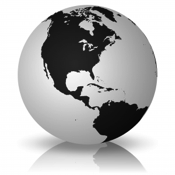 Every country, every government, every population is a participant in a global trial and error. Each one faces different circumstances and, therefore, approaches healthcare differently. But, as world health leaders see it, everyone can learn from others' struggles and successes to improve and simplify their respective strategies. Health information technology is at the core.
Finding the global lessons from local healthcare strategies facilitates progress toward Universal Health Coverage, or UHC, a public health concept championed notably by the World Health Organization and it's director, Margaret Chan. According to Najeeb Al-Shorbaji, director of knowledge, management, and sharing at the WHO, in a statement released to Healthcare IT News, WHO defines UHC as "all people receiving quality health services that meet their needs without exposing them to financial hardship in paying for them."
back to top
---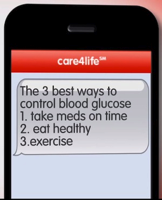 The Office of the National Coordinator for Health Information Technology Beacon Community program, established under the HITECH act, gives grants to local communities to explore health IT innovations. Three Beacon Communities that have been piloting text-message-based diabetes interventions published a paper in the Journal of Medical Internet Research detailing some challenges and best practices for implementing a mobile health intervention.
Voxiva powered all three interventions. Two of the communities, the Crescent City Community in New Orleans, Louisiana and the Southeast Michigan Community in Detroit, used txt4health, a 14-week program aimed at individuals at risk for diabetes. The other, the Utah Beacon Community in Salt Lake City, used Voxiva's Care4Life platform, a 26-week program for adults already diagnosed with Type 2 diabetes.
back to top
---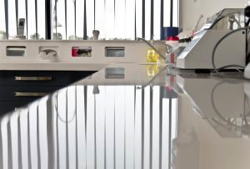 Biotechnology startups have stampeded to the public markets this year, but their colleagues in the medical device field have sat quietly on the sidelines.
Chris Ratcliffe/Bloomberg News So far this year, 27 venture-backed biopharmaceutical companies have gone public, compared to just one medical device company, according to industry tracker Dow Jones VentureSource.
back to top
---