Johns Hopkins University has won a key court judgement in its disputed plan to develop a 108-acre donated farm into a $4.7 million "science city," The Gazette reports.
The Maryland Court of Special Appeals ruled Thursday that the plan complies with the agreement forged between Johns Hopkins and Elizabeth Banks, who sold Belward Farm in 1989 for $5 million. In November 2011, Tim Newell, one of Banks' relatives, sued Hopkins claiming the university was violating a land use agreement it made with Banks.
back to top
---

In 1837, entrepreneur and philanthropist Johns Hopkins bought a Federal-style mansion located on 300 acres in northeast Baltimore. Henry Thompson, a businessman and War of 1812 cavalry captain, had built the estate in 1803 and named it Clifton after his ancestral home in England. It became Hopkins' summer home, where he liked to entertain family and friends, until his death in 1873. It's where he welcomed the Prince of Wales, who became King Edward VII. It's where he held a clandestine meeting that included Salmon Chase, secretary of the Treasury under President Abraham Lincoln; his friend John Work Garrett, the B&O Railroad president; and other B&O officials, who offered to use the rail for Union Army troop movements. And it's where he hoped the university that would bear his name would be located
back to top
---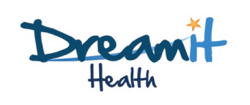 A new health information technology accelerator has caught the eye of one of Baltimore's technology leaders.
Jason Hardebeck, executive director of the gb.tc, formerly the Greater Baltimore Technology Council, has been named managing director for DreamIt Health Baltimore. The accelerator is scheduled to launch in January.
back to top
---

Trevigen Inc. has been awarded $252,000 for the Small Business Innovation Research (SBIR) Phase I Contract, 261201300042C, from the National Cancer Institute and the National Institutes of Health (NIH) to develop a tumor-aligned 3D coculture system. Dr. Gabriel Benton is the Principal Investigator.
"Many anticancer drugs fail in human trials despite showing efficacy in in vitro studies and animal models. It has become clear that 2D in vitro monoculture assays do not reflect the complex cellular composition and microenvironment of the tumor tissue, and this may explain their failure to predict clinical efficacy" says Dr. Hynda Kleinman, former NIH PI.
back to top
---

A university team took first place in a health competition earlier this month after implementing a method to improve health care access for Americans.
This year's American Public Health Association Codeathon event brought several teams from around the country to Boston on Nov. 1 to figure out how to put the Affordable Care Act into practice. The university's team, Terrapin Health Transformers & Friends, brought together developers, coders, designers and health professionals to brainstorm their idea, said Kenyon Crowley, team leader and the Center for Health, Information and Decision Systems deputy director.
back to top
---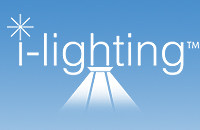 It wasn't just another business competition for Scott Holland, it was the realization of a life-long dream.
Holland's startup i-Lighting, a novel easy-to-install indoor and outdoor LED lighting system, was awarded $100,000 and other prizes in April 2013 during the inaugural InvestMaryland Challenge, a prestigious business competition by the Maryland Department of Business and Economic Development. Following weeks of rigorous judging and mentoring, his company beat out dozens of others, ranging from high-tech manufacturers to smart phone app developers, in the general category.
back to top
---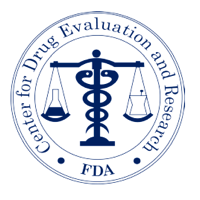 CDER's mission is to protect and promote public health by helping to ensure that human drugs are safe and effective for their intended use, that they meet established quality standards, and that they are available to patients. The range and complexity of the human drug supply and development pipeline, and the global nature of regulated industry operations present unprecedented challenges to effective regulatory oversight. Effective and sustainable regulatory operations also require explicit recognition of agency resource limitations.
back to top
---

Once a month, Growlers Brew Pub in Gaithersburg is packed with people talking about the latest trends in the biotechnology and life sciences industries.
The people who gather at Growlers are biotechnology students, lab workers, human resources managers, job seekers, educators, scientists, entrepreneurs and vendors. They come for the camaraderie and the opportunity to connect with people in the bioscience industry.
back to top
---

MedStar Health and the Cleveland Clinic said Monday they'd signed a deal with a Maryland company to license patent rights for a medical device that would help patients with severe lung and neuromuscular diseases to breathe.
The deal comes two years after Columbia, Md.-based MedStar and the prestigious Cleveland Clinic's technology transfer arm unveiled its alliance aimed at commercializing medical innovation.
back to top
---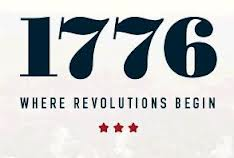 The Evan Burfield of June 2000 was the archetypal startup wunderkind, the kind of overachiever who naturally invites unfavorable comparisons to yourself at the same age.
There was his skinny, almost teenaged face on The Washington Post's website, accompanying a reader Q&A on how he built a financial software company, netDecide, instead of rowing at Dartmouth.
back to top
---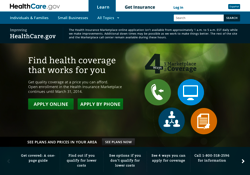 The fiasco with the $600 million federal health insurance website wasn't all bureaucratic. Forcing slow and disparate databases run by government and insurance companies to work together in real time—and then launching the service all at once—would have challenged even technology wunderkinds.
In particular, the project was doomed by a relatively late decision that required applicants to open an account and let the site verify their identity, residence, and income before they could browse for insurance. That meant the site would have to interface in real-time with databases maintained by the Internal Revenue Service and other agencies.
back to top
---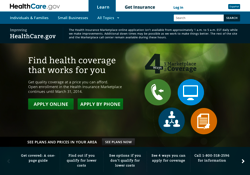 Last summer when we were still waiting for the Supreme Court to rule on the Affordable Care Act, many people I talked to said that regardless of the decision, the wheels were in motion. Too much had already happened for the Court to get the horse back in the barn.
That may be true, but President Obama and the ACA got everything started on a national scale: the focus on reducing readmissions, on care coordination, on patient engagement. When would hospitals have started revamping the discharge process or getting serious about follow-up care without the stick of reduced reimbursements? When would doctors and hospitals and long-term care facilities have started really focusing on any of these serious problems without real incentives to do so?
back to top
---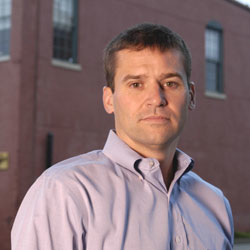 Jason Hardebeck, whom many in Baltimore's tech community know as the executive director of gb.tc, has been picked to lead DreamIt Ventures' new accelerator for health IT startups here.
Hardebeck will take on the role of managing director of DreamIt Health Baltimore, which will shuttle early-stage health care startups through a four-month program beginning in January, providing them with stipends of up to $50,000 in addition to other professional services. The program will be based out of Bond Street Wharf in Fells Point, a Johns Hopkins University property that DreamIt is leasing from the university.
back to top
---

Pharmaceutical giant GlaxoSmithKline (GSK) and US-based VC Avalon Ventures have announced the creation of the first of up to ten San Diego-based biotech firms as part of a $495m alliance signed in April.
Sitari Pharmaceuticals, which is using technology licensed from Stanford University, will receive a total of $10m from Avalon and GSK to get the San Diego-based company off the ground. The company will investigate treatments for celiac disease, an autoimmune disorder which targets the small intestine. Avalon also created COI Pharmaceuticals, a support firm which will supply people and infrastructure to Sitari and other firms to emerge from the alliance.
back to top
---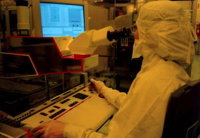 It's frequently used to raise money for producing movies and recording CDs, but a Toronto hospital is hoping the crowdfunding craze can help get potentially life-saving treatment out of the lab and into the arms of the people who need it most.
For almost two decades, Dr. Gregory Czarnota, chief of radiation oncology at Sunnybrook Hospital, has been working with Michael Kolios, an associate dean in Ryerson University's faculty of science, on software that could help better manage breast cancer treatments.
back to top
---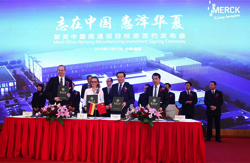 It's been a relatively quiet year for facility investment projects from Merck KGaA, the life sciences and chemical firm that employs more than 38,000 around the world and reported 2012 revenues of more than US$15 billion. But the past fortnight has been something else entirely.
On Nov. 15, Merck announced an €80-million (US$108.3-million) investment in a new pharmaceutical manufacturing facility to be located in the Nantong Economical Technological Development Area (NETDA) in the Greater Shanghai region (Yangtze River Delta area).
back to top
---

Heart attacks, anaphylactic shock and clinical decision support for healthcare workers in rural clinics in developing countries. Those are the targets of a group of mobile health apps that could help decide the future of mhealth technology commercialization at the university. It's part of a new program at the University of Pennsylvania.
Six apps were chosen by development firms who will produce prototypes for the Center for Technology Transfer. The first three were conceived by faculty from Penn's Perelman School of Medicine and qualify for UpStart's incubator program. A drug verifier app, developed by a Wharton business school student, will get advice from UpStart's new student entrepreneur adviser program. Aside from Resuscor, each of them fit the description for the Noble Mobile category — an app to improve society.
back to top
---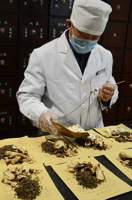 A Chinese herbal medicine for liver ailments has cleared a big hurdle with regulators in the United States, but there's still a long way to go.
For Tarek Hassanein, a professor of medicine at the University of California, San Diego School of Medicine, it took a long time to learn and finally to pronounce "fuzhenghuayu (FZHY)". That's the Chinese name of a patented Chinese drug that treats liver fibrosis, the scarring process of the liver from injuries and diseases.
back to top
---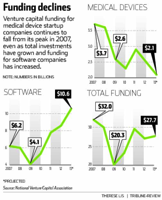 Peter DeComo raised $20 million from investors for Renal Solutions Inc. in 2002, when the Pittsburgh medical device company had only a working prototype for an artificial kidney and no money.
During the next five years, he brought in $20 million more in capital before selling Renal Solutions to a German outfit in 2007 for nearly $200 million.
"That company couldn't even get funded today," lamented DeComo, the CEO of South Side-based ALung Technologies Inc., because venture capital investors have pulled back from startup companies in his industry.
back to top
---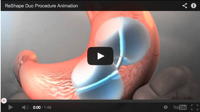 You've cracked open the crate of cranberries, stuck the turkey in the oven and are well into filling your second muffin tin with cornbread batter. And just in time for dinner, MedCity is here to talk about innovative obesity treatments, both pharmaceutical options and medical devices.
back to top
---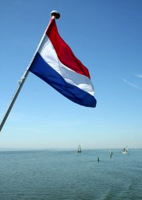 The Netherlands has retained its position at the top of the annual Euro Health Consumer Index (EHCI) which compares healthcare systems in Europe.
On 48 indicators such as patient rights and information, accessibility, prevention and outcomes, the Netherlands secured its top position among 35 European countries for the fourth year in a row, scoring 870 of a maximum 1,000 points.
back to top
---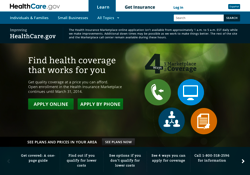 To say an IT project like HealthCare.gov was a large-scale, complex behemoth undertaking is an understatement, to say the least. All the myriad elements of the project must be successfully interconnected for it to function properly, which clearly did not occur.
Neglect any one of these elements and it can lead to "outright failure," says Richard Spires a consultant who formerly served as the Department of Homeland Security's chief information officer.
back to top
---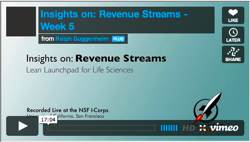 "Domain specificity is important." It is so refreshing to hear a tech entrepreneur like Steve Blank say this. Blank has been worked with researchers and clinicians for almost three years to bring the lean startup philosophy to healthcare. This is one of his conclusions about the industry.
Many people trying to get healthcare into the 21st century – doctors, nurses, entrepreneurs, investors – have been frustrated by the obnoxious attitude that technology is the solution to everything. A few too many tech entrepreneurs have breezed into the health world with "the solution."
back to top
---