back to top
---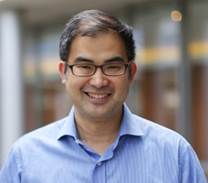 BioHealth Innovation, Inc. (BHI), a regional private-public partnership focusing on commercializing market-relevant biohealth innovations and increasing access to early-stage funding in Central Maryland, announced today that Reg Seeto, M.D., has been appointed to the BHI Board of Directors. Dr. Seeto currently serves as Vice President, Head of Partnering & Strategy at MedImmune, the global biologics research and development arm of AstraZeneca.
"It is a pleasure to welcome Reg to the BHI Board of Directors," said Doug Liu, Chair, BHI Board of Directors, and Senior Vice President of Global Operations for Qiagen. "Reg's background in business development and partnering strategy will be an important asset to our Board as we give counsel to BHI in its fostering of startups in Central Maryland. We look forward to his contributions to this Board, to the BHI organization, and to the biohealth startup community."
Dr. Seeto rejoined the MedImmune Leadership Team in 2013 to lead the Partnering and Strategy Group after having spent a year as an executive abroad for AstraZeneca. He is responsible for MedImmune's Business Development and Strategy teams, which deliver external partnership strategy for the organization.
back to top
---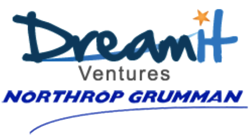 Northrop Grumman Corporation (NYSE: NOC) has joined DreamIt Health Baltimore, a collaborative startup business accelerator program with the goal of identifying, validating and developing innovative solutions to healthcare challenges.
Northrop Grumman joins The Johns Hopkins University and BioHealth Innovation Inc. in the Baltimore-based accelerator, which was launched in September by DreamIt Ventures, a seed-stage accelerator based out of Philadelphia.
Startups selected for the four-month program receive $50,000 in seed funding; access to potential beta customers, pilot partners, data and systems; accounting and legal support; and expert guidance and mentoring from the accelerator and its partners.
back to top
---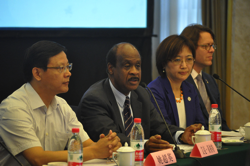 From Sept. 15-25, Montgomery County executive Ike Leggett led a trip for four cities in China: Shanghai, Xi'an, Benxi, and the Gu'an County right outside of Beijing. The trip included over 80 business, education, and government leaders from Montgomery County and the DC metropolitan area including Montgomery County Public Schools (MCPS) superintendent Joshua Starr, county council member Hans Riemer, and Michael Goldman of the Washington Metro Area Transit Authority (WMATA).
This marked the first trade trip to china in five years by the county Executive's office – the last one was in 2008.
The purpose of this mission was to encourage Chinese investors to consider Montgomery County as an attractive location for their investments, open doors for MoCo businesses there, as well as establish a "Sister City" relationship with the city of Xi'an, said a press release put out by the Montgomery County Office of Public Information.
back to top
---

SAVE THE DATE: DreamIt Health Baltimore 2014
Kickoff Weekend: January 17th and 18th, 2014
Baltimore, MD
DreamIt Health Baltimore - powered by The Johns Hopkins University, BioHealth Innovation, and Northrop Grumman - is ramping up for the Winter 2014 accelerator class in Baltimore, MD and we want to make sure the kickoff events are on your calendar. More information below.
DreamIt Health Baltimore Kickoff Reception: January 17, 2013
On the evening of Friday, January 17th, 2014 DreamIt Ventures and our partners are hosting a kickoff party to meet the DreamIt Health Baltimore 2014 companies and other members of the Baltimore entrepreneurial community. Location is TBD and the event will begin around 5:30/6:00pm eastern time. We will be sending formal invitations to the event in the near future but wanted to get this on your calendar now. Please ink us in!
The kickoff reception will include light snacks and beverages, in addition to networking and your first opportunity to meet the DreamIt Health Baltimore 2014 companies.
Sponsored by:

Kickoff Weekend Working Session: Saturday, January 18, 2014 - 9:00am - 5:00pm (INVITE ONLY)
We are in the process of identifying potential mentors for the companies as well as pairing them up with their law firm & accounting firm partners. Members of this community should please save the date for our working session that Saturday with the companies. We'll send out a detailed RSVP for the event soon.
If you have any questions about either of these events or the DreamIt Health Baltimore program please contact Dana Rygwelski (dana@dreamitventures.com).
back to top
---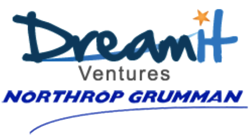 Startups selected for the DreamIt Health Baltimore accelerator program will get $50,000 in seed funding and access to industry heavyweights like Northrop Grumman Corp.
The defense contractor has signed on as a partner for the new health IT accelerator program, where 10 startups will be selected for the program. The first program runs Jan. 17 through May 9.
back to top
---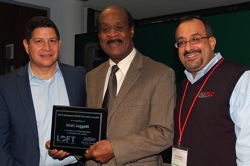 On Saturday November 16, participants of the first ever Maryland Leaders on Fast Track (LOFT) symposium gathered at Johns Hopkins University in Rockville to explore STEM careers. The event, hosted by MdBio Foundation and Hispanic Heritage Foundation, drew over 150 participants from Maryland, Virginia, and D.C.
The symposium brought together a diverse student body from local high schools and colleges; over 90 percent of students were minorities and more than half were female. The event also attracted numerous community leaders, including Congressman John Delaney, Congressman Chris Van Hollen, Montgomery County Council President Nancy Navarro, and Montgomery County Executive, Ike Leggett who was awarded the 'Maryland STEM Education Leader Award' at the event.
back to top
---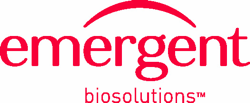 Emergent BioSolutions wants to exercise an option to buy 8 acres next to its East Baltimore manufacturing facility for an expansion that eventually could add up to 100 jobs, a company official said.
The Rockville-based biotechnology company bought its facility on East Lombard Street for $7.85 million in 2009, and has invested $50 million there since, Chief Financial Officer Bob Kramer said.
The City Council is slated to vote Wednesday on the sale of the city-owned parcel next to the facility near Johns Hopkins Bayview Medical Center.
back to top
---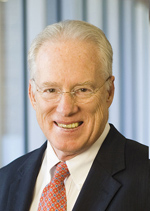 For research universities to produce the ideas and talent the United States needs in order to lead in the 21st century, they "must make a steady and persistent movement to adapt to the times," according to William (Brit) Kirwan, chancellor of the University System of Maryland (USM).
Kirwan spoke on the future of research universities on Wednesday, Dec. 11, at the University of Delaware. The talk, presented to a group of UD faculty and administrators, was designed to help set the scene and percolate new ideas as UD considers the next phase of its Path to Prominence strategic plan, a process that will begin in the new year.
back to top
---

GSK announced a $1 million dollar prize for innovation in the emerging area of bioelectronics research. This prize will be awarded to the scientists who are first able to solve the challenge of creating a miniaturised, fully implantable device that can read, write and block the body's electrical signals to treat disease and it is hoped that after finding a solution to this challenge will open and accelerate significant avenues of research in this field.
The scientific challenge was developed and agreed by a group of approximately 150 leading scientists from around the world, brought together by GSK'S Bioelectronics R&D unit at a summit this week in New York. Collectively, summit attendees agreed that if they create an implantable wireless device that can record, stimulate and block neural signals to a single organ, it will be a critical factor enabling the onward development of bioelectronic medicines as a future therapeutic reality.
back to top
---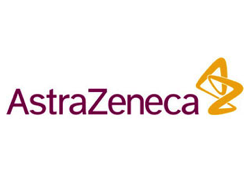 AstraZeneca, a global and innovation-driven biopharmaceutical business, has signed an agreement to acquire the entirety of Bristol-Myers Squibb's interests in the companies' diabetes alliance for an initial consideration of $2.7 billion on completion and up to $1.4 billion in regulatory, launch and sales-related payments. AstraZeneca has also agreed to pay various sales-related royalty payments up until 2025. In addition, AstraZeneca may make payments up to $225 million when certain assets are subsequently transferred.
Upon completion of the transaction, AstraZeneca will own intellectual property and global rights for the development, manufacture and commercialisation of the diabetes business, which includes Onglyza (saxagliptin), Kombiglyze XR (saxagliptin and metformin HCl extended release), Komboglyze (saxagliptin and metformin HCl), dapagliflozin (marketed as Forxiga outside the US), Byetta (exenatide), Bydureon (exenatide extended-release for injectable suspension), metreleptin and Symlin (pramlintide acetate).
back to top
---

MedImmune, the global biologics research and development arm of AstraZeneca, is pleased to announce its participation in the Brazilian government program, Science Without Borders.
Thirty Brazilian post-doctoral fellows will work at MedImmune's three sites in Gaithersburg, Maryland, Mountain View, California and Cambridge, UK for a period of two years. The areas of research will include oncology, respiratory, inflammation and autoimmune diseases (RIA), cardiovascular and metabolic diseases (CVMD), infectious diseases, translational science, antibody discovery and protein engineering, and biopharmaceutical development.
back to top
---

Funding and Research Opportunities
The following funding opportunity announcements from the NHLBI or other components of the National Institutes of Health, might be of interest:
NIH Guide Notice:
Request for Applications (RFA):
Program Announcement (PA):
Please note that most links to RFAs, PAs, and Guide Notices will take you to the NIH Web site. RFPs will take you to FedBizOpps. Links to RFPs will not work past their proposal receipt date. Archived versions of RFPs posted on FedBizOpps can be found on the FedBizOpps site using the FedBizOpps search function. Under "Document to Search," select Archived Documents.
back to top
---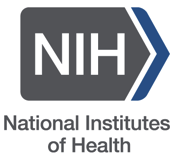 Many medical scientists feel most comfortable at the laboratory bench, developing hypotheses, testing ideas, and running experiments. The US National Institutes of Health (NIH), too, almost exclusively funds this type of hypothesis-driven basic research.
However, bringing a drug, diagnostic tool, or medical device to market requires a lot more than basic research. The problem, scientists say, is that federal funding runs out long before a potential product is ready for investors. "If you've made a discovery with NIH grant money and you want to run some studies in a mouse model, those can be expensive, and it's not the type of study that NIH reviewers typically like. There's this gap in the ability to get money", says Paul DiCorleto, director of Cleveland Clinic's Lerner Research Institute.
back to top
---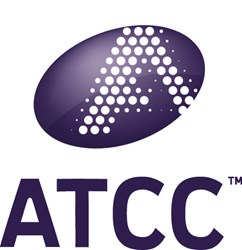 Combined capabilities provide scientists with access to new and existing immortalized cell lines for use in broad research applications and clinical markets.
ATCC, the premier global biological materials resource and standards organization, and Evercyte GmbH, a proven developer of immortalized human cells, have entered into a strategic partnership to develop and distribute immortalized cell lines that retain key performance characteristics of primary cells. Immortalized primary cell lines enable scientists to have a sufficient supply of physiologically relevant cells for extended studies in biological, medical, pharmaceutical, cosmetic, and toxicological research.
back to top
---

Johns Hopkins University has the sixth-most driven student body in the world, according to data compiled by London-based startup ViewsOnYou.
The website uses three components to match people with a company or employer — energy, interpersonal and intelligence. There are more than 20 metrics that fall into those components, one of which is an individual's drive.
back to top
---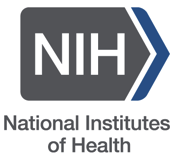 The National Institutes of Health is releasing funding opportunities to build a new arsenal of tools and technologies for unlocking the mysteries of the brain. The NIH action is in support of President Obama's Brain Research through Advancing Innovative Neurotechnologies (BRAIN) Initiative.
The six opportunities announced today were developed in response to high priority areas(PDF – 536KB) identified by the NIH Advisory Committee to the Director's BRAIN Working Group in September 2013. Awards are expected to be announced in September 2014 and will constitute NIH's initial investment of $40 million in the initiative.
back to top
---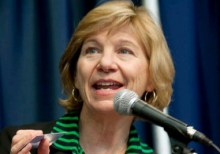 The Bill & Melinda Gates Foundation just got a physician, big university administrator, and one of the world's most respected drug developers rolled into one as its new CEO.
Susan Desmond-Hellmann, the chancellor of UC San Francisco since 2009 and the former president of product development at Genentech, has been hired as the new CEO of the Gates Foundation, according to a statement from the foundation. She will start on May 1. UCSF said Sam Hawgood, the dean of the school of medicine, will replace Desmond-Hellmann as interim chancellor.
back to top
---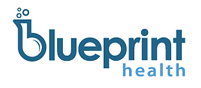 It's hard to believe that nearly two years after it picked its inaugural class of entrepreneurs to respond to trends in healthcare. Now the health IT accelerator in New York Blueprint Health is gearing up for class number five.
Looking back on its first graduates, Dr. Brad Weinberg, who co-founded the program with Mathew Farkash, noted that seven of the original nine companies are still in business. Five are generating revenue. Looking at its alumni of 39 companies with which it's invested, 36 of them are still in operation and 80 percent are turning a profit — a record he would challenge other healthcare accelerators to beat.
back to top
---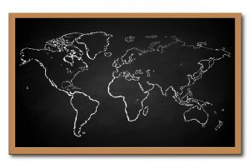 This year, conversations about creativity and innovation have been happening all over the world. And while there's still a long way to go, we're excited to see just how many schools and communities are embracing the importance of letting a child's imagination run wild.
A fantastic example of this is when five-year-old Miles Scott became Batkid in San Francisco-turned-Gotham City this November.
back to top
---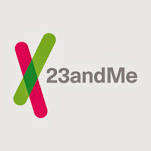 When personal genomics and biotech firm 23andMe was founded in Mountain View, Calif., in 2006, the hype over the genetic tests it offered directly to consumers was immediate and irresistible to many. The company promised that for a nominal fee, it could scan your saliva sample and tell you — based on your genetics — everything from who your ancestors were to what diseases you may be at risk of developing many years down the road. 23andMe raised more than $100 million in capital from such big-name investors as Google and Genentech. Today, the company's website boasts having close to 500,000 "genotyped consumers."
So it was a surprise to some observers when, on November 22, the U.S. Food & Drug Administration (FDA) sent a strongly worded letter to 23andMe CEO Anne Wojcicki demanding that the company stop marketing its test, called Personal Genome Service (PGS), until it secures authorization from the agency. The FDA contends that PGS is a medical device being pitched for the diagnosis and prevention of disease, and therefore it must obtain approval under federal law.
back to top
---

The three months of intense focus. The crafting of the perfect pitch. The big presentation on demo day, followed by press mentions and meetings with investors.
And…then what? What comes after the accelerator?
For the entrepreneurs of Rock Health's Boston Class, which wrapped up in August of 2012, there have been four follow-on fundings, some pilot tests, a pivot and a few long quiet periods. I checked in with the entrepreneurs just over a year after they completed to program to see how they're all doing now.
back to top
---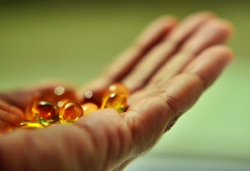 People should stop wasting their money on dietary supplements, some physicians said today, in response to three large new studies that showed most multivitamin supplements are ineffective at reducing the risk of disease, and may even cause harm.
The new studies, published today (Dec. 16) in the journal Annals of Internal Medicine —including two new clinical trials and one large review of 27 past clinical trials conducted by the U.S. Preventive Services Task Force — found no evidence that taking daily multivitamin and mineral supplements prevents or slows down the progress of cognitive decline or chronic diseases such as heart diseases or cancer.
back to top
---