back to top
---

Shares of United Therapeutics surged Monday after regulators approved the company's newest treatment for high blood pressure, Orenitram.
A Cowen and Co. analyst called the FDA's move a "surprise" because the FDA had refused to approve the drug twice before and United Therapeutics hasn't reported any additional data from clinical studies.
back to top
---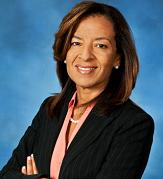 MedImmune's Cambridge UK medical technology hothouse will be part of an historic tie-up between the business and the Brazilian government's 'Science Without Borders' programme.
MedImmune, the global biologics research and development arm of AstraZeneca, says that 30 Brazilian post-doctoral fellows will work at its sites in Maryland, California and Cambridge, UK for a period of two years.
back to top
---

There's a reason why Johns Hopkins University has been named one of the top med schools worldwide and the number one hospital in the U.S. Students at Johns Hopkins are driven and relentless in their pursuit of innovative solutions to every day problems. They tend to be incredibly talented, skilled in their respective fields. Which would explain why the Baltimore school was named one of the top 10 universities with the most creative students by ViewsOnYou this year.
A London-based startup, ViewsOnYou is known for acting as a dating site of sorts for prospective employees and companies hiring. It sets up profiles to help match job seekers with the ideal businesses for them according to their personality type. Taking three components into consideration – energy, interpersonal and intelligence – ViewsOnYou offers a more in-depth connection for both parties.
back to top
---

A group of heavyweight biotech industry executives, including the former CEO of pharmaceutical giant Pfizer Inc., have formed a new Baltimore biotech company.
Centrexion Corp. has raised a total of $23.4 million since its incorporation in February, according to recent Form D filings with the Securities and Exchange Commission.
back to top
---

GlaxoSmithKline (GSK) officials announced a $1 million dollar prize for innovation in the emerging area of bioelectronics research. The prize will be awarded to the scientists who are first able to solve the challenge of creating a miniaturized, fully implantable device that can read, write, and block the body's electrical signals to treat disease. It is hoped that finding a solution to this challenge will open and accelerate significant avenues of research in this field. The scientific challenge was developed and agreed by a group of approximately 150 leading scientists from around the world, brought together by GSK'S Bioelectronics R&D unit at a summit earlier this month in New York. Collectively, summit attendees agreed that if they create an implantable wireless device that can record, stimulate and block neural signals to a single organ, it will be a critical factor enabling the onward development of bioelectronic medicines as a future therapeutic reality.
GSK's Bioelectronics R&D unit is pursuing a relatively new scientific field that could one day result in a new class of medicines that would not be pills or injections but miniaturized, implantable devices. GSK believes that these devices could be programmed to read and correct the electrical signals that pass along the nerves of the body, including irregular or altered impulses that can occur in association with a broad range of diseases. The hope is that through these devices, disorders as diverse as inflammatory bowel disease, arthritis, asthma, hypertension and diabetes could be treated.
back to top
---

SAVE THE DATE: DreamIt Health Baltimore 2014
Kickoff Weekend: January 17th and 18th, 2014
Baltimore, MD
DreamIt Health Baltimore - powered by The Johns Hopkins University, BioHealth Innovation, and Northrop Grumman - is ramping up for the Winter 2014 accelerator class in Baltimore, MD and we want to make sure the kickoff events are on your calendar. More information below.
DreamIt Health Baltimore Kickoff Reception: January 17, 2013
On the evening of Friday, January 17th, 2014 DreamIt Ventures and our partners are hosting a kickoff party to meet the DreamIt Health Baltimore 2014 companies and other members of the Baltimore entrepreneurial community. Location is TBD and the event will begin around 5:30/6:00pm eastern time. We will be sending formal invitations to the event in the near future but wanted to get this on your calendar now. Please ink us in!
The kickoff reception will include light snacks and beverages, in addition to networking and your first opportunity to meet the DreamIt Health Baltimore 2014 companies.
Sponsored by:

Kickoff Weekend Working Session: Saturday, January 18, 2014 - 9:00am - 5:00pm (INVITE ONLY)
We are in the process of identifying potential mentors for the companies as well as pairing them up with their law firm & accounting firm partners. Members of this community should please save the date for our working session that Saturday with the companies. We'll send out a detailed RSVP for the event soon.
If you have any questions about either of these events or the DreamIt Health Baltimore program please contact Dana Rygwelski (dana@dreamitventures.com).
back to top
---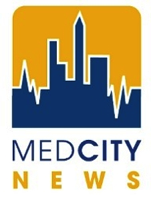 10. Our broken healthcare system defeats even the most empowered patients
Jess Jacobs and Donna Cryer are experts on the healthcare system — professionally and personally.
Jacobs has postural orthostatic tachycardia syndrome, and describes it best in her own words:
back to top
---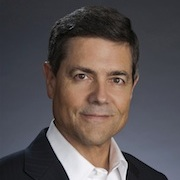 I am a biotech VC, but not a techie. So I don't follow stem cells, gene therapy, and other similar "blockbuster" technologies in the life sciences. Rather than looking at all the gosh-and-golly stuff going into the biotech pipeline, I wait to see what is coming out of the other end. So far, very little in the most innovative areas.
People are excited about biotech's IPO window and money flowing into venture funds as reflected in, for example, Bruce Booth's blog posts. But what he sees as a new day in biotech, I see as the same fundamentals in a new synthetic financial environment manufactured by Ben Bernanke. I applaud Bruce's optimism. Without people like him and the enthusiasm they bring to the space, biotech would be afflicted by the same anxieties that are paralyzing pharma today.
back to top
---
A handheld 'bio pen' developed in the labs of the University of Wollongong (UOW) will allow surgeons to design customised implants on-site and at the time of surgery.
The BioPen, developed by researchers from the UOW-headquartered Australian Research Council Centre of Excellence for Electromaterials Science (ACES), will give surgeons greater control over where the materials are deposited while also reducing the time the patient is in surgery by delivering live cells and growth factors directly to the site of injury, accelerating the regeneration of functional bone and cartilage.
back to top
---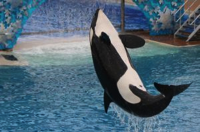 Know someone who drowned from jumping off burning water skis? Well, there's a new medical billing code for that.
Michael Meistar Been injured in a spacecraft? There's a new code for that, too.
Roughed up by an Orca whale? It's on the list.
back to top
---
In the same way that great advances in our understanding of the human genome sparked new opportunities for biotech companies in the early 2000s, growing knowledge about how microbes in the human body affect health has paved the way for a small class of biotech startups emerging now.
These companies are looking at ways to restore balance to populations of bacteria in and on the body that, when they become disrupted, may promote disease. Although these relationships are still not completely understood, researchers have been studying potential links between the microbiome and metabolic diseases, inflammation and a host of other conditions.
back to top
---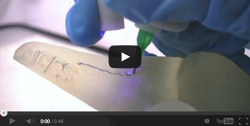 Borrowing concepts from 3D printing, scientists in Australia say they've come up with a device and a technique that could allow surgeons to precisely deliver live cells and growth factors directly onto damaged bones to help regenerate bone and cartilage.
The "bio pen" holds and dispenses living cell material that's housed inside a polymer and protected by a second layer of gel material, according to the University of Wollongong. The "ink" is solidified by a low-powered UV light that's attached to the device, so it can be layered to construct a 3D scaffold in the wound site. From there, it's expected that the cells will multiply and eventually differentiate into nerve, muscle or bone cells.
back to top
---