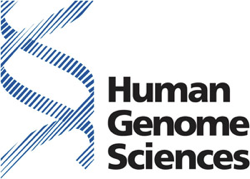 Biotech drug developer Human Genome Sciences Inc. has rejected an unsolicited $2.59 billion takeover offer from GlaxoSmithKline PLC, saying it undervalues the company.
But the Rockville, Md., company said Thursday that it has decided to explore its strategic options, which could include a potential sale of the company. It invited GlaxoSmithKline to participate in its exploratory process.
back to top
---

Rockville-based Catalyst Health Solutions Inc. (NASDAQ: CHSI) has agreed to be acquired by fellow pharmacy benefits manager SXC Health Solutions Corp. (NASDAQ: SXCI) in a transaction valued at approximately $4.4 billion.
Under the terms of the agreement, Catalyst shareholders will receive $28 in cash and 0.6606 shares of SXC stock for each Catalyst share. That implies a purchase price of $81.02 per Catalyst share--a 28 percent premium to the closing price of Catalyst stock on April 17.
back to top
---

Join us on April 25th at Stella Restaurant for another BioBuzz in Montgomery County!
This month's corporate sponsor, BioHealth Innovation, inc. (BHI) is an innovation intermediary that translates market-relevant research into commercial success by connecting management, funding and markets. BHI's vision is to transform the Central Maryland region into a leading global bio-health entrepreneurial and commercialization hub. BHI will identify and translate market relevant research into commercial success by connecting research assets to appropriate funding, management and markets.
back to top
---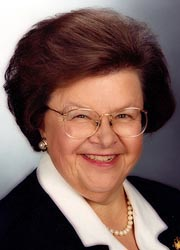 Over the past few weeks and months I have been out and about in the state listening to Marylanders who are developing new drugs and manufacturing lifesaving medical devices.
They are also creating jobs. In Maryland, biotech means jobs, jobs, jobs. Biotech supports nearly 90,000 Maryland jobs, keeping our innovation economy rolling.
This month, the Senate HELP Committee will meet to discuss and markup legislation, the Medical Device User Fee Act and the Prescription Drug User Fee Act to ensure the safety and availability of new drugs, medical devices and treatments. As a senior member of the committee and a member of the Drug Shortage Working Group, I want to hear how government is helping, how it's hurting and when it needs to get out of the way.
back to top
---
Like a one-two punch, two major Maryland employers in the health care service and pharmaceutical industries were the targets last week of multibillion-dollar acquisition deals.
Both homegrown companies — Human Genome Sciences Inc. and Catalyst Health Solutions Inc. — are based in Rockville. Both were courted by out-of-state companies.
Human Genome ultimately rebuffed a $2.6 billion offer by biopharmaceutical giant GlaxoSmithKline, saying it was too low. But Catalyst agreed to be acquired by a larger Illinois competitor for $4.4 billion, and Human Genome has officially acknowledged it's on the market.
back to top
---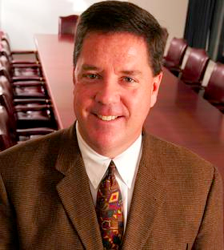 Economic Alliance of Greater Baltimore has named Venable LLP partner Michael Baader as the new chairman of the organization for the 2012 term.
Baeder, head of Venable's Baltimore office, replaces Ellin & Tucker Chartered CEO Ed Brake as chair.
The Economic Alliance promotes business retention, growth, and new investment throughout the region.
back to top
---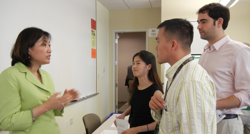 For the second year, the JHU Carey Business School has bussed 30+ Global MBA students to Rockville to learn more about the university's Montgomery County Campus, the Shady Grove Life Sciences Center, and the County's plans for the bioscience/healthcare sector.
The program, titled "Bioparks and Commercializing Scientific Discoveries," included presentations by Elaine Amir, Executive Director, Johns Hopkins Montgomery County; David Lee from Private Raise, which is located on the campus; Lily Qi from the County Executive's Office, and Dave Sislen, an instructor in the school's MS in Real Estate program and president of Bristol Capital Corporation in Bethesda.
back to top
---
For three decades, Robert A. Rosenbaum helped guide established companies and fresh startups through complex challenges.
The Connecticut native was president of an apparel manufacturing firm, ran technology projects for big companies, and helped several businesses run smarter and more profitably with his operations acumen.
But for the past 18 months, Rosenbaum, 54, has taken on a new challenge: technology economic development for Maryland. He's been serving as president and executive director of Maryland Technology Development Corp., or TEDCO, the state's technology development arm.
back to top
---

Tech Transfer Speaker's Series FREE monthly program (2nd Wednesday of each month) offered through the Gateway to Innovation: Montgomery County Welcome Center for Federal and Academic Tech Transfer. For more information and additional calendar items, please visit www.techtransferconnection.com.
Engage with others in the tech transfer field by joining the Gateway to Innovation LinkedIn Group. To register go to http://www.linkedin.com/groupRegistration?gid=3805575
Location: Shady Grove Innovation Center 9700 Great Seneca Highway Rockville, Maryland 20850
Time: May 9, 2012 3:30 - 5:00pm
Presenters: Richard A. Bendis, Interim CEO BioHealth Innovation, Inc. and Mark L. Rohrbaugh, Ph.D., J.D., Director National Institutes of Health, Office of Technology Transfer
Topic: What is a BioHealth Innovation Ecosystem and How is it Supposed to Work?
back to top
---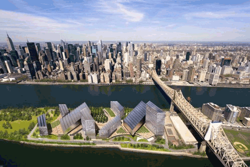 In recent months, state and federal policy makers have launched a broad set of innovative programs aimed at accelerating technology transfer, the commercialization of government- and university-created intellectual property, or IP, through licenses and business startups. This fall, for example, the Obama administration directed federal agencies and labs to measure and expand their technology transfer efforts. At the state level, Gov. Martin O'Malley's (D-MD) Maryland Innovation Initiative, announced in January, would provide seed funding and foster greater cross-university collaboration to help close the state's gap between its research levels and commercialization results.
Some universities, too, are rethinking their policies. Penn State, for example, announced in December that the university is no longer required to own intellectual property created by industry-sponsored research. "In short we consider the net present value of the interactions and relationships that our faculty and students have with industrial professionals to be real and therefore greater than the apparent future value of the proceeds from such IP," wrote Hank Foley, Penn State's vice president for research, in announcing this news. "Our goal … is to flatten any and all barriers or impediments to innovation and that includes our own past stance on intellectual property."
back to top
---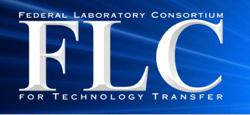 Maryland is in an enviable position with regard to biotechnology-related resources that encourages and supports entrepreneurial efforts. Academic institutions, federal laboratories, a committed county department of economic development and a unique small business have developed an effective consortium to leverage these resources. The potential for human capital to support this entrepreneurial growth is further augmented by the number of graduate and postdoctoral programs available in the region.
Ironically, a significant steady decrease in the availability of academic positions for new graduate and post-graduate level scientists has created an additional talent resource pool for new and existing biotechnology companies. Despite these significant human capital resources, traditional academic graduate and post-graduate training do not focus on teaching the business leadership and management skills that are required to attain successful industry scientist-level positions. This confluence of circumstances was the catalyst for a unique and highly synergistic consortium to help remedy this situation
back to top
---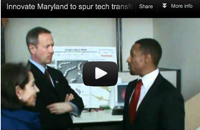 Gov. Martin O'Malley celebrated passage of Innovate Maryland on Friday, touting the program as a critical piece in the funding pipeline that funnels discoveries from the laboratory to the marketplace.
The goal of Innovate Maryland is to commercialize 40 discoveries every year through a partnership between the state and its research universities.
Maryland will kick in $5 million and Johns Hopkins University; Morgan State University; University of Maryland, Baltimore; University of Maryland, Baltimore County and University of Maryland, College Park have agreed to contribute up to $200,000 each to help researchers take their ideas to market.
back to top
---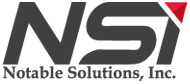 Notable Solutions, Inc. (NSi), a leading developer of distributed content capture and workflow solutions, announced today that Chairman and CEO Mehdi Tehranchi has been named a finalist for Executive of the Year in the Tech Council of Maryland's Annual TCM Awards. This year marks the 24th year that the awards will be presented to individuals and organizations for their innovation, dedication and outstanding service to Maryland's technology community. Tehranchi is among three finalists for the Executive of the Year Award. Winners will be announced during the awards gala on April 26 at the Bethesda North Marriott Hotel and Conference Center.
back to top
---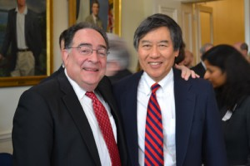 Dr. Perman with Wallace Loh
The University System of Maryland (USM) Board of Regents recently approved an innovative and structured collaboration between the University of Maryland's Baltimore and College Park campuses.
Called University of Maryland: MPowering the State, the plan is "the kind of 21st-century organizational model needed for today's fast changing, fiscally challenging, and globally competitive environment," says Patricia S. Florestano, PhD, Board of Regents vice chair. "We are pleased with the vision, creativity, and innovative thinking that led to the development of such a forward-looking plan."
back to top
---
Qiagen NV, a leading global provider of sample & assay technologies, has received the two US Food and Drug Administration (FDA) 510(k) clearances for its real-time PCR (polymerase chain reaction) instrument Rotor-Gene Q MDx and a compatible test for the detection of Influenza A/B, the artus Infl A/B RG RT-PCR Kit, for in vitro diagnostic use (IVD).
"The FDA clearances for the Rotor-Gene Q MDx along with the first assay for use on this system represent an important milestone for Qiagen," said Peer M Schatz, chief executive officer of Qiagen NV. "The various Rotor-Gene Q models marketed by Qiagen are not only an integral part of our revolutionary lab automation platform QIAsymphony RGQ, but are also among the most widely used stand-alone molecular detection platforms worldwide. Outside the US, our customers already have access to a broad portfolio of molecular diagnostic tests for use on these platforms. The FDA clearances now pave the way to make this market-leading assay portfolio available to clinical laboratories in the US as well."
back to top
---

Johns Hopkins University dedicated its new $1.1 billion hospital this month and Hopkins alum and major donor New York City Mayor Michael Bloomberg was on hand for the ceremony.
"The 205-room Charlotte R. Bloomberg Children's Center features 10 surgical suites, a 45-bed neonatal intensive care unit," the Wall Street Journal writes.
back to top
---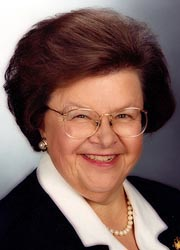 Nearly 90,000 Maryland jobs come from the state's 400 biotechnology companies, so when a senior Democrat on the Senate committee looking into industry regulations asks for a meeting, local businesses are the first to the table.
Sen. Barbara Mikulski, D-Md., met with representatives from several Frederick County biotech companies Tuesday at MedImmune, a Frederick-based pharmaceutical firm. The discussion, the third stop on Mikulski's Maryland biotech listening tour, focused on the Prescription Drug User Fee Act and the Medical Device User Fee Act.
back to top
---

H.I.G. BioVentures, a Miami-based venture firm with ties to Maryland's biotech cluster, has raised a fresh $268 million to invest in drug, medical device and diagnostics companies.
Managing Director Bruce Robertson, who lives in Maryland and is a familiar face in the I-270 life sciences community, said he's "very optimistic" the firm will be able to deploy some of that capital in the D.C. region – something that hasn't happened with H.I.G's last $150 million bio fund.
back to top
---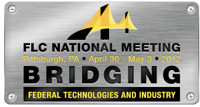 The President has issued an innovation challenge, and the Federal Laboratory Consortium for Technology Transfer (FLC) can help you answer it! Join the FLC at its 2012 national meeting, Bridging Federal Technologies and Industry, in Pittsburgh, Pa., April 30-May 3, at the Sheraton Station Square Hotel.
The meeting offers technology transfer (T2) training, as well as informational sessions such as:
Partnering with federal laboratories
Leveraging social media • Available entrepreneur programs
Case studies
And much more!
back to top
---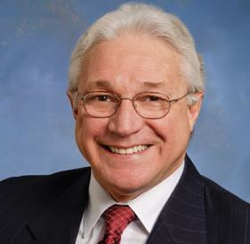 The head of the leading biotechnology trade group, the Biotechnology Industry Organization (BIO), was in Boston this week, ahead of the group's annual meeting, taking place at the Boston Convention and Exhibition Center from June 18 to June 21.
Former U.S. Rep. Jim Greenwood said the trade group is advocating for a "Chief Innovation Officer" to be named at the U.S. Food and Drug Administration, who would examine whether the number of drug rejections is reasonable, or whether it is stunting innovation and causing unwarranted delays.
back to top
---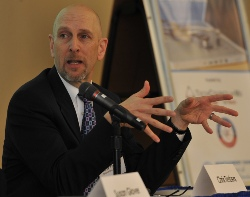 When Suburban Hospital's ICU went from paper to electronic medical records, the hospital's IT department created the FrankenCOW. This COW – or, Computer On Wheels – was essentially a glorified laptop with a battery on a cart that could be wheeled around. After a few months of use, Chris Timbers, Suburban Hospital VP & Chief Information Officer, said he found himself with a revolt on his hands. The nurses and doctors wanted to return to the paper records. They felt the records allowed them to easily see a large quantity of information all at once while the computer required toggling between multiple screens. Timbers fought off the return to paper, but didn't find a solution until after the staff's second attempt to return to paper. It was then that one of the ICU doctors asked Timbers (pictured left) about getting a FrankenCOW with a larger monitor. And when Timber's staff couldn't find one, they built one.
"And we haven't heard a peep since," he said. "But boy was that was one ugly COW," he added, to the laughter of the more than 100 attendees of the latest Health IT Breakfast Forum.
back to top
---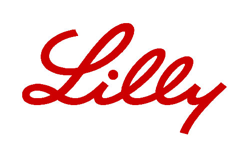 In addition to providing lifesaving medication, The Lilly MDR-TB Partnership has transferred technology so medicines can be produced locally, where they are needed, building local economic benefits and healthcare system capacity.
Because the Lilly drugs used to treat MDR-TB can be difficult to manufacture and require specialized equipment and facilities, Lilly identified capable manufacturers in high-burden countries—China, India, Russia, and South Africa—and offered them, free of charge, access to know-how and technical support so they could manufacture the needed drugs on their own. In addition, Lilly worked with companies in the United States and Greece to provide additional capacity and assure supply of these products to global markets. Lilly also provided funding where necessary to support the conversion or upgrading of local manufacturing facilities to meet international quality standards.
back to top
---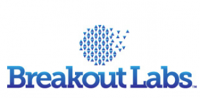 While most of us are still reeling in shock after last week's one billion Instagram buy, Peter Thiel — through both Founders Fund and the Thiel Foundation — is leading the charge into a future where humans don't age or suffer from cancer, among other things. Call it crazy or whatever you'd like, but there's no doubt that people who are trying to drastically change the world for the better often do.
If a hologram can give a concert, it's not that far-fetched to imagine a future where humans don't die. As part of its commitment to improving the quality of human life in general, Thiel's latest project, Breakout Labs, is awarding $5 million to companies who push the envelope with regards to "revolutionary" scientific innovation.
back to top
---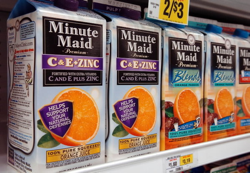 Large doses of Vitamin C may moderately reduce blood pressure, Johns Hopkins researchers have found.
But the scientists don't recommend people start taking large amounts of the vitamin.
Researchers led by Dr. Edgar "Pete" R. Miller, an associate professor in the division of general interal medicine at Hopkins, reviewed and analyzed data from 29 previous clinical trials and found that taking 500 milligrams of Vitamin C daily, or five times the recommended amount, could lower blood pressure by 3.84 millimeters.
back to top
---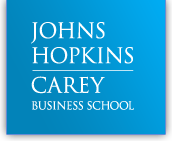 This day-long event will explore the opportunities for accelerating technology transfer in those universities that have not traditionally focused on this activity. It will demonstrate how this has been successfully achieved at places like Johns Hopkins.
Johns Hopkins Technology Transfer rose from 98th to 26th in the AUTM rankings within 4 years. It has increased disclosures from less than 100 to more than 300 a year and start ups from less than 5 to more than 10 a year. Other institutions like The Ohio State University are doing similar things. These newly emerged academic centers in technology transfer are showing how even late-comers can make the quantum leap in technology transfer.
back to top
---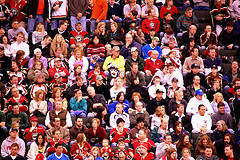 With President Barack Obama signing the Jumpstart Our Business Startups Bill into law today, the crowdfunding provision could mark a new era for startups and make it easier to raise money with more investment from new investors who fuel early and later-stage healthcare companies.
But some investors believe that with less-rigorous regulatory checks and balances on company finances, the risk of investors getting burned by fraud will lead to new dynamics in the investment landscape, like novice investors partnering with individuals and groups with more experience. Three individuals from the investment landscape share their thoughts.
back to top
---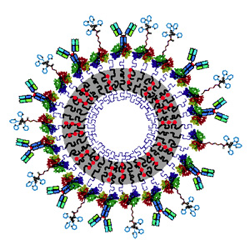 In the world of drug development, honing an effective molecule is just the first step. As everyone in the drug delivery business knows, issues like solubility, permeability and targeting can be vexing challenges to getting treatment where it needs to go. But what if you could deliver drugs the same way the body dispatches white blood cells to fight infection, or the same way a virus proliferates throughout the body?
That's what researchers at U.S. universities are working on, aiming to develop synthetic cells that could target ailments and release drugs to treat them. As Popular Mechanics reports, scientists at the University of Pennsylvania are using plastics to build artificial white blood cells called leuko-polymersomes, which would be guided by synthetic molecules designed to mimic the natural receptors white blood cells use to find enflamed tissues and stick to them.
back to top
---