Tech Transfer Speaker's Series FREE monthly program (2nd Wednesday of each month) offered through the Gateway to Innovation: Montgomery County Welcome Center for Federal and Academic Tech Transfer. For more information and additional calendar items, please visit www.techtransferconnection.com.

Engage with others in the tech transfer field by joining the Gateway to Innovation LinkedIn Group. To register go to http://www.linkedin.com/groupRegistration?gid=3805575
Location: Shady Grove Innovation Center 9700 Great Seneca Highway Rockville, Maryland 20850
Time: May 9, 2012 3:30 - 5:00pm
Presenters: Richard A. Bendis, Interim CEO BioHealth Innovation, Inc. and Mark L. Rohrbaugh, Ph.D., J.D., Director National Institutes of Health, Office of Technology Transfer
Topic: What is a BioHealth Innovation Ecosystem and How is it Supposed to Work?
back to top
---
BioHealth Innovation, Inc. (BHI), a regional private-public partnership focusing on commercializing market-relevant biohealth innovations and increasing access to early-stage funding in Central Maryland, announced today the appointment of Douglas Liu, Senior Vice President of Global Operations at Qiagen, to its Board of Directors.
"Doug is an outstanding addition to our board," said Scott Carmer, BioHealth Innovation, Inc. Chairman of the Board and Executive Vice President of Commercial Operations at MedImmune. "His in-depth experience in strategic planning, operations and R&D in immunodiagnostics, molecular diagnostics, and other healthcare market sectors will prove invaluable as BHI drives biohealth commercialization opportunities in Central Maryland."
back to top
---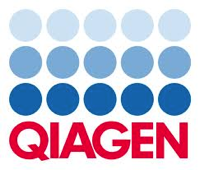 QIAGEN expands Point of Need portfolio with unique AmniSureassay to detect rupture of fetal membranes (ROM) - checked in up to 30% of U.S. pregnancies
Novel FDA-cleared test is highly synergistic with QIAGEN's clinical sales channels
QIAGEN N.V. QGEN -1.92% (frankfurt prime standard:QIA) today announced the acquisition of AmniSure International LLC, a privately owned Boston company that markets the AmniSure assay for determining whether a pregnant woman is suffering rupture of fetal membranes (ROM), a condition in which fluid leaks from the amniotic sac prematurely.
back to top
---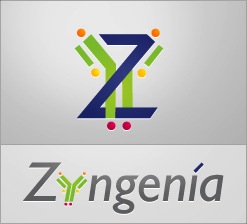 Zyngenia, Inc., a biopharmaceutical company developing Zybodies(TM), next-generation multi-specific antibody-based drugs in oncology and immunology, announced today that it has appointed David Parkinson, M.D. as a member of its Board of Directors and head of its Clinical Advisory Board. Dr. Parkinson will also serve as Interim Chief Medical Officer (CMO).
"Since our start in September 2009, we at Zyngenia have validated our technology platform and developed a suite of novel multi-specific biological drug candidates. We have also built an outstanding drug discovery and development team," said Zyngenia President and CEO Peter A. Kiener, D.Phil. "We have been working with David Parkinson as a member of our scientific advisory group for some time now and, as we head toward clinical testing of our Zybodies, are thrilled to be able to get such an accomplished drug developer, company builder and leader in oncology and immunology more directly involved with Zyngenia.
back to top
---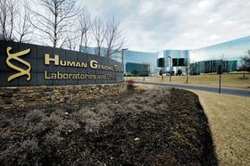 Rockville-based Human Genome Sciences Inc., which last week rejected an unsolicited $2.6 billion acquisition offer by GlaxoSmithKline PLC, reported higher revenue and cut losses on sales of its new lupus drug.
Human Genome Sciences had first-quarter revenue of $47.1 million, compared with $26.6 million a year earlier. Benlysta sales accounted for $32.1 million in revenue. Sales of its anthrax treatment to the U.S. government stockpile contributed $6.1 million.
back to top
---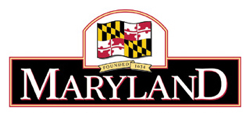 Venture capital dollars flowing to Maryland companies were down almost 30 percent last quarter compared to a year ago, and 16 percent less than the prior quarter, according to Money Tree stats.
Maryland ranked 12th overall in venture capital dollars in Q1 2012, behind Minnesota and Illinois with $71 million and $87 million respectively.
California took is customary place atop all states with a mountainous $3 billion in venture capital. Massachusetts followed with $628 million.
back to top
---
The state and five universities are spending upwards of $5.8 million to help startups move from a concept to a company.
Senate Bill 239/House Bill 442 establishes the Maryland Innovation Initiative Fund under the aegis of the Maryland Technology Development Corporation, or TEDCO. The bill passed the Maryland House and Senate and awaits the signature of Gov. Martin O'Malley, who is expected to sign it.
"Maryland has premiere research universities but it ranks low on technology transfer," Brian Levine, vice president, government relations, Tech Council of Maryland, says of the fund, which is intended to remedy that situation.
back to top
---

Supernus Pharmaceuticals Inc. is slated to go public this week, more than a year after first filing paperwork to list its stock on the Nasdaq. The Rockville biotech is expected to start trading on Wednesday.
When we wrote about the planned public offering two days before Christmas 2010, we noted that Supernus would be the region's first biotech IPO since 2007. That's still true today.
back to top
---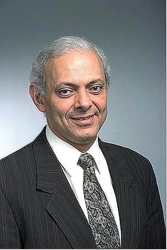 Nabi Biopharmaceuticals, which began exploring strategic alternatives after failed late-stage clinical trials of its experimental smoking cessation vaccine, plans to merge with Australia's Biota Holdings Limited.
If approved, the newly merged company will be named Biota Pharmaceuticals, and will be headquartered in the U.S., the companies said. Biota Pharmaceuticals will be listed on the Nasdaq stock exchange.
Under terms of the deal, Rockville-based Nabi (NASDAQ: NABI) will acquire all outstanding shares in Biota in exchange for newly issued shares of Nabi common stock.
back to top
---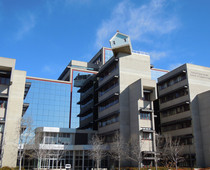 High-profile research institutions, many of which are members of Association of American Universities, provide many benefits for undergraduates on the fast-track to professional or graduate school programs. In part, this is because of the level of funding these schools receive from the federal government as well as from industry and nonprofit organizations.
And despite an anemic economy, it appears that big money continues to flow to big name national research universities.
back to top
---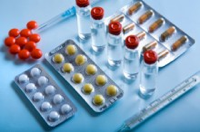 Yesterday at the New York Biotechnology Association's 21st annual meeting, National Institutes of Health director Francis Collins was beamed in by videoconference to a keynote lunch at the Times Square Marriott Marquis. Collins, who was the featured speaker, apologized for his virtual appearance at the event, but he had a good excuse: Just two hours earlier he was at the National Press Club in Washington, D.C., making an announcement about an ambitious new program being undertaken by the NIH and drug giants Pfizer, AstraZeneca, and Eli Lilly. The NIH said it will collaborate with the companies to make existing compounds available to outside scientists who want to find new uses for them.
back to top
---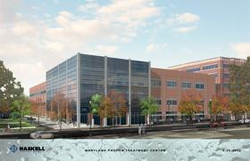 The University of Maryland School of Medicine and Advanced Particle Therapy LLC of San Diego plan to start construction Tuesday on a new $200 million-plus proton treatment center on Baltimore's west side.
The Maryland Proton Treatment Center will be located inside a new 110,000-square-foot building that is part of the University of Maryland BioPark.
back to top
---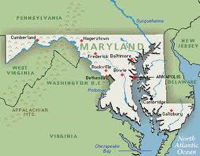 Maryland has the foundation on which it can grow a robust environment of high-tech, innovative start-ups, but needs a stronger angel and venture capital network, more support for entrepreneurs and better programs to nurture young, creative minds, a group of business leaders said Tuesday.
"There's no reason Maryland can't be an entrepreneurial hotbed like Austin or Boston or Silicon Valley," said John M. Wasilisin, executive vice president of the Maryland Technology Development Corporation (TEDCO). "We have our challenges, but our assets are off the charts, our education system and our quality of life, our access to federal facilities."
back to top
---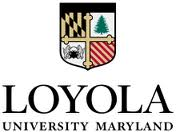 Loyola University Maryland and Wasabi Ventures, a California-based venture capital firm with a presence in Baltimore, named the first three companies participating in the business accelerator program the two organizations operate in the Govans community of North Baltimore. They are:
- CodePupil, an educational technology system that teaches software coding;
- PointClickSwitch.com, an energy choice platform that gives residential customers the ability to compare supplier offers, enroll, and save;
- and Vidstructor, a software company enabling interactive video training platforms for businesses.
back to top
---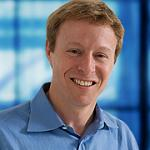 Four New Enterprise Associates (NEA) venture capitalists were named to Forbes Midas List of Tech Investors, which aims to single out the top 100 venture capitalists that provide "the best returns for their investors, while helping create the most valuable and impactful technology and life science companies."
Scott Sandell from the firm's Menlo Park office ranked highest at 14th. He was joined by Chevy Chase, Md. based Harry Weller (17), Peter Barris (23), both stalwarts on the Midas list, and "newcomer" James Barrett.
Weller's and Barris' biggest deal was in Groupon while Barret's was in Pharmion.
back to top
---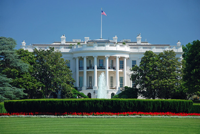 President Barack Obama's administration rolled out its National Bioeconomy Blueprint last week, on April 26. It details measures by which Washington intends to apply biological innovations toward national challenges that include health, food, energy, and the environment.
At the top of the Blueprint's five priorities is supporting "R&D investments that will provide the foundation for the future U.S. bioeconomy." Also on the list: increasing the focus on translational and regulatory sciences, reforming regulations, updating training programs, and identifying and supporting opportunities for public-private partnerships.
back to top
---

It was exciting to see the creation this week of the New York Digital Health Accelerator in New York. The New York State Department of Health, the New York City Investment Fund and the New York eHealth Collaborative all have partnered to provide funding, mentoring support, development expertise and more to health app startups in the state.
The group is awarding $300,000 each to 12 startups that are producing apps for care coordination, patient engagement, analytics and messaging. The deadline to apply is June 1. What we'll really be watching for, though, is to see if other states follow suit, and fund health startups in, say, Nebraska or Mississippi. Such localized startup/development support really could be a boon for hospitals trying to develop their own clinical apps. Most incubator programs thus far have been in New York or California, leaving hospitals in the rest of the country out of the running.
back to top
---
BALTIMORE, MARYLAND, April 24, 2012 – The University of Maryland BioPark announced today thatBahija Jallal, Ph.D., Executive Vice President of Research and Development at MedImmune, has been appointed as the newest member of the UM Health Sciences Research Park Corporation (RPC) Board of Directors.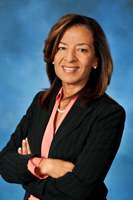 "The BioPark leadership team is thrilled to welcome Dr. Jallal – a seasoned life science research and development leader ¬– to the Research Park Corporation's board of directors," said RPC President James Hughes, who also serves as the Vice President and Chief Enterprise & Economic Development Officer for the University of Maryland. "Her experience within leading biopharmaceutical companies will bring additional industry perspective to our project. It's a privilege to have Dr. Jallal on our board."
Dr. Jallal is a member of both MedImmune's executive team as well as the R&D leadership team of parent company AstraZeneca. She joined MedImmune as Vice President, Translational Sciences, in March 2006 and has since held positions of increasing responsibility. Dr. Jallal now oversees research, development, regulatory and clinical activities conducted by a team of more than 2,500 employees based at MedImmune's Maryland, California, and Cambridge, UK sites. Dr. Jallal has guided the MedImmune R&D organization through unprecedented growth and expansion of its biologics pipeline from 40 drugs to more than 140. Dr. Jallal is passionate about leading and shaping MedImmune's rich pipeline of drugs targeting cancer, infections, respiratory and inflammatory diseases, cardio-vascular and gastrointestinal disorders and pain to ultimately develop new medicines for patients.
back to top
---
I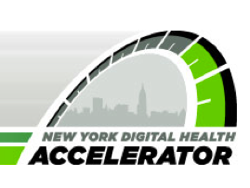 n a move that combines an interest in improving health outcomes with a desire to create jobs and boost the state economy, the New York eHealth Collaborative (NYeC) and the New York State Department of Health (DOH) have partnered with the New York City Investment Fund to launch the New York Digital Health Accelerator (NYDHA). The program will subsidize health IT startups and link them with "senior advisors" from New York healthcare organizations to accelerate the development of useful new products.
Within the next few months, the program will choose 12 "early- and growth-stage companies" that are developing products in the areas of care coordination, patient engagement, data analytics and message alerts for healthcare providers. In addition to the mentoring, each selected company will receive up to $300,000 to help create solutions designed to improve quality of care for the state's Medicaid recipients, according to a NYDHA announcement.
back to top
---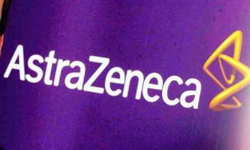 David Brennan's move to retire as AstraZeneca's (NYSE:AZN) CEO in June did not come as a surprise to those who had been urging for a change at the top over the company's drug development shortcomings. In an industry that walks a tightrope between innovation and regulation and the financial considerations that frame them, there are two critical characteristics that can undermine a CEO:being too bold or not bold enough. Brennan was a bit of both.
His leadership was bookended by two acquisitions -- a $15.2 billion deal for MedImmune, a drug developer with a focus on influenza vaccines and the $1.26 billion purchase of biotechnology business Ardea Biosciences.
back to top
---
"The world is shifting to an innovation economy and nobody does innovation better than America."
—President Obama, December 6, 2011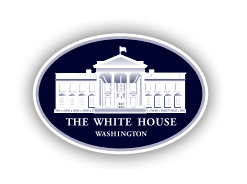 Economic activity that is fueled by research and innovation in the biological sciences, the "bioeconomy," is a large and rapidly growing segment of the world economy that provides substantial public benefit. The bioeconomy has emerged as an Obama Administration priority because of its tremendous potential for growth as well as the many other societal benefits it offers. It can allow Americans to live longer, healthier lives, reduce our dependence on oil, address key environmental challenges, transform manu- facturing processes, and increase the productivity and scope of the agricultural sector while growing new jobs and industries.
Decades of life-sciences research and the development of increasingly powerful tools for obtaining and using biological data have brought us closer to the threshold of a previously unimaginable future: "ready to burn" liquid fuels produced directly from CO2, biodegradable plastics made not from oil but from renewable biomass, tailored food products to meet specialized dietary requirements, personalized medical treatments based on a patient's own genomic information, and novel biosensors for real-time monitoring of the environment. Increasingly,scientists and engineers are looking to augment biological research with approaches from other scientific disciplines for solutions to our most demanding scientific and societal challenges and seeing exciting options that will profoundly affect our future.
back to top
---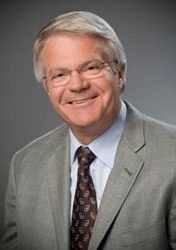 Growing diagnostic test developer Nodality Inc. is losing its first CEO, but the venture capital world is gaining another experienced life sciences entrepreneur.
Dr. David Parkinson will join New Enterprise Associates as a venture partner. He initially will be interim chief medical officer of NEA-backed Zyngenia Inc., a young Gaithersburg, Md., company targeting cancer and autoimmune diseases.
Parkinson leaves Nodality -- named "Most Promising Company" at the Personalized Medicine World Conference last year -- as the 40-person South San Francisco company forges ahead with a hybrid strategy of selling its tests into clinics and striking deals with drug developers. In the face of changes in the medical diagnostics industry, it's a model that just might be used by more companies.
back to top
---
The Bill & Melinda Gates Foundation is now accepting nominations for the second annual Gates Vaccine Innovation Award. The award aims to recognize, celebrate, and spur transformative ideas for achieving health impact through the delivery of vaccines. Nominations will be accepted through August 31, 2012.
"Vaccines work to give children a healthy start in life," said Steve Landry, interim director of vaccine delivery at the Gates Foundation. "New ways of thinking about age old vaccine delivery problems are essential to ensure that all children have access to the vaccines they need."
back to top
---
The results of the human trials are startling. Even at a lower-than-usual dose, multiple lung metastases shrank or even disappeared after one patient received only two-hour-long intravenous infusions of an experimental cancer drug. Another patient saw her cervical tumor reduce by nearly 60 percent after six months of treatment. Though the drug trial—by Bind Biosciences in Cambridge, Massachusetts—of an experimental nanotechnology-based technique was designed simply to show whether the technology is safe, the encouraging results revive hopes that nanomedicine could realize its elusive promise.
back to top
---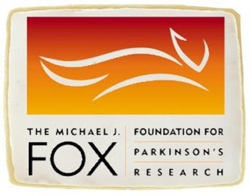 IT WAS once only drug firms that developed drugs. But this is changing. Take the case of the Michael J. Fox Foundation, a Parkinson's disease charity. On April 19th it announced that it would pay for a clinical trial of a drug developed by Sanofi, a French pharmaceutical giant, that might treat the mental symptoms of the disease.
The deal is the latest sign of a broader shift—one that is driven by desperation. Patents on blockbuster drugs are expiring. Research and development (R&D) have grown less productive, with billions of dollars yielding only a trickle of drugs.
back to top
---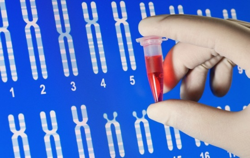 The cost of sequencing the human genome continues to fall, reaching a low of $1,000 this year due to a new microchip and machine designed by genetics company Life Technologies Corp. And unleashed by those lower costs, a small cadre of entrepreneurs in Silicon Valley is exploring ways to harness this data to enable us to live longer and healthier lives.
Dr. Dietrich Stephan, a human geneticist, has spent the better part of a decade trying to achieve that goal. Until recently, it has been costly and time-consuming to map the 3 billion units of DNA, known as base-pairs, which make up the human genetic code. But now, he said, with the low cost of gene sequencing technologies, we are on the brink of banishing a one-size-fits-all approach to medicine.
back to top
---