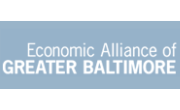 The Economic Alliance of Greater Baltimore (EAGB) announced today that it has completed a formal agreement to serve as Greater Baltimore's primary business partner with BioHealth Innovation (BHI), Maryland's private-public collaborative that focuses on commercializing market-relevant bio health innovations and increasing access to early-stage funding in central Maryland.
BHI is the first regionally focused innovation intermediary created to connect the university and hospital bio health research strengths of Baltimore with the bioscience industry and federal laboratory strengths of Montgomery County.
back to top
---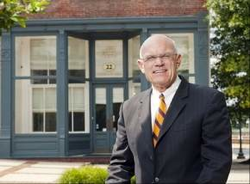 Innovation and creation are at the heart of the biotech industry and close to the heart of international business development consultant Richard A. Bendis.
Bendis, 65, has devoted almost 40 years to helping enterprises grow, in both the public and private sector.
Most recently, Bendis was named CEO of the new regional effort to foster commercialization of federal and university laboratory innovations and increase access to early-stage funding for biotechs. BioHealth Innovation of Rockville is a nonprofit private-public partnership that leverages the resources of several biotechs and research institutions, including the University System of Maryland and Johns Hopkins University, in the Baltimore-Washington, D.C., region.
back to top
---

The Johns Hopkins University (JHU), America's first research university, in Baltimore, Md., USA, and the Fraunhofer Heinrich Hertz Institute (HHI), a mobile and information technology development leader based in Berlin, Germany, have signed a Memorandum of Understanding to jointly research the innovative medical applications of integrated optical sensors: small, highly sensitive devices with disease-recognition capabilities.
Under the terms of this agreement — signed on June 19 at the 2012 BIO International Convention in Boston, Mass., USA — the two entities will study how the technology developed by HHI can be used in the detection, diagnosis and treatment of medical conditions. Johns Hopkins University School of Medicine researchers with clinical expertise in a variety of specialty areas, including oncology and infectious diseases, will collaborate with HHI's scientists and engineers.
back to top
---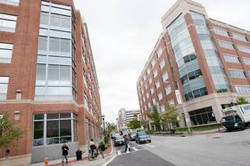 Two new companies are moving in to the University of Maryland BioPark, university officials said Tuesday.
Biogen Diagnostics Ltd., based in the United Kingdom, has opened a satellite office at the BioPark. Global Scientific Solutions for Health Inc., a new laboratory testing company that operates in southeast Asia and Africa, has set up its headquarters there.
The 12-acre west side BioPark houses life sciences companies that work with University of Maryland researchers. BioPark leaders said they want to attract international companies to broaden the reach of the university's research and the BioPark's development beyond the Baltimore region.
back to top
---
As you may know, the Montgomery County Department of Economic Development (MCDED) led the County's participation at the 2012 BIO International Convention held June 18-21 in Boston, MA.
Our team of business development professionals participated in dozens of business partnering forum meetings with national and international biotech companies during the course of the Convention. On June 19, MCDED held a press conference from the floor of the BIOMaryland Pavilion, kicked off by Human Genome Sciences CEO and Biotechnology Industry Organization (BIO) Board Chairman Tom Watkins and Montgomery County Executive Isiah Leggett. The press conference highlighted the success of the County's biotech investment incentive program - the nation's ONLY such local program which helped spur more than $6 million in investments to 10 County-based biotech companies in 2011 - and the creation of the County-inspired, regional biotech intermediary BioHealth Innovation, Inc. (BHI). BHI is chaired by Scott Carmer, Executive Vice President, Commercial Operations, MedImmune and sponsored by Human Genome Sciences and several other local private-sector companies and academic institutions. The press conference also featured a panel, moderated by MedImmune CEO Peter Greenleaf, of County-based, serial biotech entrepreneurs discussing why and how they started companies in Montgomery County.
back to top
---

Maryland's biotechs continued to leave their mark on the industry at this week's global convention in Boston, with several executives claiming prominent board positions and a new report showing the state outpacing national growth in life science employment.
More than 15,000 executives and others were expected at this year's Biotechnology Industry Organization International Convention, which started Monday and ended Thursday. More than 31 state companies sought the world's attention at the Bio Maryland 2012 pavillion, which the state also had at last year's convention in Washington, D.C.
back to top
---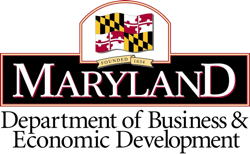 Maryland's economic development office has formed a partnership with a Paris region to team on disease research and translational medicine.
The letter of intent for the partnership was signed Wednesday at the Bio 2012 International Convention in Boston by Christian Johansson, secretary of the Maryland Department of Business and Economic Development, and Paris Medicen Del. Gen. Francois Chevillard. The Paris Medicen region is considered a life sciences hub in France's capital city.
back to top
---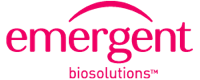 Rockville-based Emergent BioSolutions Inc. has formed a public-private partnership with the Department of Health and Human Services to establish a Center for Innovation in Advanced Development and Manufacturing.
The contract has an initial run of eight years worth $220 million with up to 17 additional one-year options. The partnership, with HHS's Biomedial Advanced Research and Development Authority, will initially develop a new pandemic influenza vaccine and construct facilities to produce it.
back to top
---

United Therapeutics Corporation (NASDAQ: UTHR) today announced that its Board of Directors authorized the repurchase of up to an additional $100 million of the company's common stock. This program will become effective on July 31, 2012, and will remain open for up to one year. Purchases may be made in the open market or in privately negotiated transactions from time to time as determined by United Therapeutics' management and in accordance with the requirements of the U.S. Securities and Exchange Commission.
The company also announced that it had recently completed its previously-announced $300 million repurchase program by purchasing 2,045,192 shares of common stock for $88 million during the second quarter of 2012.
back to top
---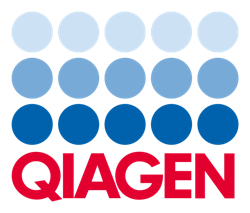 Aim to expand next-generation sequencing beyond current focus on life sciences research.
QIAGEN plans to offer sample-to-result workflows that integrate its sample preparation and assay products with a next-generation benchtop sequencer and new bioinformatics
Initiative combines broad range of QIAGEN products with acquisition of sequencing specialist Intelligent Bio-Systems, Inc. and a new strategic collaboration with SAP AG QIAGEN N.V. QGEN today unveiled an advanced initiative to enter the field of next-generation sequencing (NGS) that aims to establish these technologies as routine processes used in new areas such as clinical research and molecular diagnostics.
back to top
---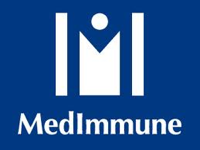 MedImmune, the global biologics arm of AstraZeneca, today announced that the company's expansion project at its Frederick, Md., Manufacturing Center (FMC) won the International Society for Pharmaceutical Engineering's overall 2011 Facility of the Year Award. This is the first time MedImmune has won this prestigious internationally renowned accolade.
The annual Facility of the Year Awards (FOYA), sponsored by the ISPE, INTERPHEX and Pharmaceutical Processing magazine, recognizes state-of-the-art projects utilizing new, innovative technologies to improve the quality of products, reduce the cost of producing high-quality medicines, and demonstrate advances in project delivery.
back to top
---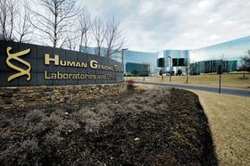 US biotechnology firm Human Genome Sciences (HGS) has set a deadline of 16 July 2012 for offers to acquire the company, but has failed to tempt GlaxoSmithKline (GSK) into the process.
HGS has undertaken the strategic alternative review to sound out potential buyers who now have until the deadline to submit definitive proposals to purchase all outstanding common shares in the company.
The company adopted the strategy immediately after GSK made its offer to acquire HGS, valuing the company at $2.6bn.
back to top
---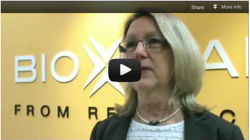 Each year, the University of Maryland business development team looks forward to spending three days in early summer at arguably the most significant annual event for the life sciences industry: the BIO International Convention. Held this year in Boston, the convention brings together industry executives with corporate and academic scientists in an ideal forum for networking and marketing within the biotech industry.
The audience is ideal for the work of the university, the BioPark and the state. One of our primary objectives as attendees and exhibitors is to market the pipeline of UM bioscience technologies available for licensing. Over the course of the convention, one-on-one partnering sessions will allow our tech transfer team to conduct as many as 20 key meetings to market therapeutics; vaccines; drug targets in oncology, neurodegenerative disorders, autoimmune disorders, infectious disease; and devices. We'll also engage with existing bioscience and pharma partners to promote and expand funding of research and clinical trial contracts with UM's bioscience faculty and clinicians. Our final focus will be marketing the BioPark as an ideal location for bioscience companies and promoting the Park's existing base of nearly two dozen bioscience companies. Several existing tenant companies, including Paragon Biosciences, SNBL, Vigilant Bioservices, Gliknik and Ablitech will join us at the show.
back to top
---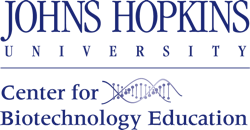 The Johns Hopkins Center for Biotechnology Education (CBE) welcomed more than 20 academicians onto campus last weekend for the 1st Annual International Bioentrepreneurship Education Conference (BEC). During the one-day event, bioentrepreneurship education leaders from as far away as South Africa, South Wales, Sweden and Denmark – as well as a number of stateside leaders – met to share information and assess where bioentrepreneurship education currently stands.
One of the biggest takeaways: Similar to entrepreneurs, academic leaders are concerned about funding resources. In the case of academia, the concern was identifying resources that can help support these exciting, and in many cases, new programs.
back to top
---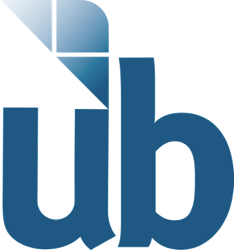 University of Baltimore is getting a new digital communication program, courtesy of a $1 million donation from Go Daddy founder and UB alum Bob Parsons.
The gift will establish a new professorship in digital communication and support on-campus and online lectures by Parsons.
back to top
---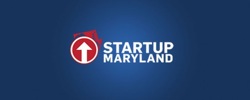 The entrepreneur support and advocacy group founded this spring will crisscross the state on a two-and-a-half-week bus tour in September. The trip starts Sept. 11 with a trek to Ocean City and is scheduled to wrap up Sept. 28 in Howard County after canvassing the rest of the state.
At stops along the way, Startup Maryland will roll out the first round of its business pitch competition. Organizers said they are still working out how much prize money will be distributed and how it will be divvied up.
back to top
---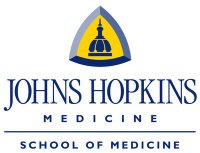 The Johns Hopkins University School of Medicine, in collaboration with the Johns Hopkins Health System (together known as Johns Hopkins Medicine, or JHM), has been awarded a $19.9 million grant by the Centers for Medicare & Medicaid Services (CMS), over a three-year period, to improve the quality and efficiency of health care delivered to JHM patients.
The grant is part of CMS's $1 billion Healthcare Innovation Challenge, a competitive initiative that seeks to identify and support innovative opportunities to improve care delivery and achieve its three-part aim of "improving the individual experience of care, improving the health of populations, and reducing the per capita costs of care for populations."
back to top
---

Trying to meet the future work force where it is, some Maryland biotech executives are backing a unique strategy to help market an educational video game to students.
A version of one game, developed by Hunt Valley gaming company BreakAway Ltd., is being previewed at the annual Biotechnology Industry Organization International Convention this week in Boston. The MdBio Foundation, an affiliate of the Tech Council of Maryland, will offer the game to science teachers free of charge beginning next year, with help from financial partners.
back to top
---

Crowdfunding—the new, hip way to raise money for early-stage technologies and interesting projects—has found a happy home in the world of high-tech, where many people are eager to experiment with new models and new approaches.
But can the same model work for the much stodgier health-care industry?
The founders of MedStartr, a crowdfunding platform for medical technologies, say that it will. On the 4th of July, the site will go live, with dozens of health-related technologies and services looking for benefactors.
back to top
---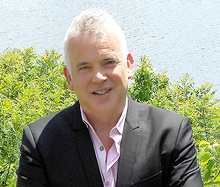 The drug discovery business is going through tough times. Drug candidates aren't moving through the pharmaceutical industry's pipelines fast enough. Meanwhile, entrepreneurs struggle to get the funding they need to bring their new ideas to fruition. These issues are driving new alliances and partnerships between academic researchers, venture capitalists, and big pharma, but whether the new models will solve the problem was a question on the minds of many of the 15,000 attendees at this week's BIO International Convention in Boston.
The themes are familiar: venture capitalists are limiting their investments in biotech, in part because it's hard for fledgling life-science companies to go public, and although big pharma is desperate for innovative ideas and depends heavily on small biotechs for new drug candidates, these larger companies don't want to take on risky, early-stage projects. The new alliances, some of which involve direct collaborations between pharmaceutical companies and academics, are a response to what one panelist called this "crisis."
back to top
---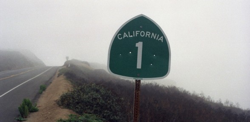 At least 68 "big" deals — investments of at least $2 million — have been done in digital health so far in 2012, according to a new report by the healthcare accelerator Rock Health. Nineteen states were in on the action.
Not so surprising, California lead the way in both the number of deals done and the overall investment. And traditional healthcare investing strongholds like Massachusetts were among those that did the most deals. But there were lesser known regions involved as well that invested significant dollars and did a notable number of deals, namely Texas, Illinois, Georgia and Connecticut.
Here's a list of every region that did digital health deals so far this year.
back to top
---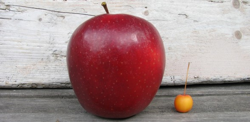 At least 68 digital health companies have raised $2 million or more so far this year for a total of $675 million in digital health investments, according to a new report by healthcare accelerator Rock Health.
Look closer, though. Five companies accounted for nearly 40 percent of those total dollars.
It's clear that patient shopping tools and home health technologies are where the big bets are going. Here's the breakdown of the Big 5 deals.
back to top
---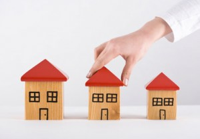 If you are planning to submit an SBIR/STTR proposal to the National Institutes of Health (NIH) before the August 5 deadline, one of your first considerations should be which of its many Institutes/Centers (IC) will be a fit for your project.
The NIH is an umbrella organization with 27 Institutes/Centers within its purview. Even though you submit a single SBIR/STTR application to NIH, your application is typically "housed" in one of the ICs after funding decisions are made. The program managers at each of the ICs are able to provide some feedback on the fit between your SBIR/STTR project and the IC. So here are two BBC tips to get you started.
back to top
---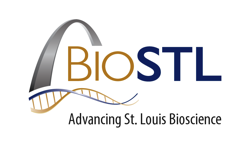 Four new Entrepreneurs In Residence (EIRs) have joined the BioGenerator, a nonprofit subsidiary of BioSTL, to create, lead, and support new bioscience companies St. Louis. The EIRs will work with existing start-up companies across the region to further their growth and with researchers and entrepreneurs to launch new enterprises.
In just the last two years, BioGenerator's new programs for pre-seed funding (Spark Fund and i6 Project) and shared laboratory facilities (Accelerator Labs), along with its historical seed funding program, have supported the creation of 17 new bioscience companies in St. Louis, validating the rich supply of bioscience innovation locally. These new EIRs will help to advance the growth of existing companies and assist in the creation of additional regional startups.
back to top
---

Tesaro, a biotech focused on the treatment of chemotherapy-induced symptoms, announced terms for its IPO on Tuesday. The Waltham, MA-based company plans to raise $81 million by offering 6.0 million shares at a price range of $12 to $15. At the midpoint of the proposed range, Tesaro would command a market value of $360 million.
The company's lead product candidate, rolapitant, is in Phase 3 trials, the results of which are expected in the 2H13. No revenue has been generated to date. Venture capital firms New Enterprise Associates, InterWest Partners and Kleiner Perkins will hold 39%, 10% and 7% post-IPO stakes, respectively. Certain undisclosed insiders have expressed an interest in purchasing approximately $25 million of stock in connection with the offering.
back to top
---