Deal will accelerate development of affordable Pneumococcal Vaccines in China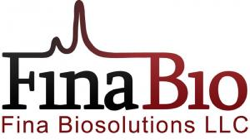 Fina Biosolutions LLC, a research and development stage biotechnology company focused on developing affordable conjugate vaccines, and The Chengdu Institute of Biological Products Co., Ltd (CDIBP) announced their agreement to license Finabio's conjugate vaccine technology for the development and manufacturing of Pneumococcal conjugate vaccines in China. The agreement will accelerate the multi-valent Pneumococcal vaccine development program at CDIBP.
The structure of the license in China includes an upfront payment, payments based on achievement of Chinese regulatory milestones, and royalty payments that are contingent upon successful development and commercialization. The agreement includes process development, personnel training at Fina BioSolutions labs in Rockville MD and scalable manufacturing of conjugate vaccines at CDIBP.
back to top
---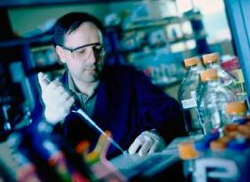 University of Maryland's Maryland Industrial Partnerships awarded $4 million to 19 technology development projects.
The projects team Maryland technology companies with university researchers in an effort to bring promising technology to the commercial marketplace.
MIPS contributed $1.5 million of the grant money; the companies involved in the projects contributed the remaining $2.5 million.
back to top
---

Policy and partnerships. Innovation and investment. Access and awareness. Mid-Atlantic Bio: at the epicenter of bioscience R&D, capital and policy.
Mid-Atlantic Bio is the premier regional biotech conference for senior-level executives, policymakers, academia, financiers, media and service providers. First launched in 2005, the conference is a joint initiative of the founding host organizations: the Mid-Atlantic Venture Association, the Virginia Biotechnology Association, and the Technology Council of Maryland. The Conference is also pleased to welcome the North Carolina Biotechnology Center as a Strategic Partner for 2012.
back to top
---

CardioNet Inc. entered into a definitive agreement Monday to acquire Cardiocore Lab Inc. for $23.5 million.
Rockville-based Cardiocore is a centralized cardiac testing laboratory services company with locations in San Francisco and London.
back to top
---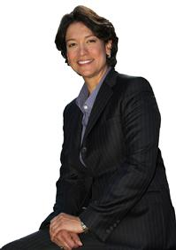 Deirdre Connelly '83 will take the helm as president and CEO of Human Genome Sciences following the company's acquisition by GlaxoSmithKline, one of the world's leading research-based pharmaceutical and healthcare companies.
HGS, headquartered in Rockville, Md., exists to place new therapies into the hands of those battling serious diseases.
back to top
---

Care.com, the site that matches users with childcare, pet care and related services, announced today that it has raised a whopping $50 million in Series E funding, led by Institutional Venture Partners. The round was joined by Matrix Partners, New Enterprise Associates and Trinity Ventures.
Founded in 2006, the Waltham-based company has upwards of seven million users in 15 countries.
back to top
---

Johns Hopkins imaging specialists are teaming up with investigators from the National Institutes of Health to host the second annual molecular imaging symposium on Sept. 21.
The inaugural event, held last September at Johns Hopkins, was the brainchild of Sanjay Jain, M.D., a TB expert and an infectious disease specialist at Johns Hopkins Children's Center, and his colleagues from the Johns Hopkins Center for Imaging Research.
back to top
---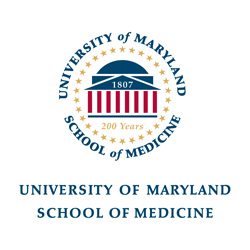 The Center for Vaccine Development at the University of Maryland's School of Medicine received a $4 million grant from The Wellcome Trust, considered among the most prestigious grant-giving charitable foundations.
The Center for Vaccine Development (CVD) and Indian partner Bharat Biotech will use the grant for pre-clinical and clinical research for a vaccine that fights an infectious disease stemming from non-typhoidal Salmonella. The disease is common in sub-Saharan Africa and can lead to meningitis and sepsis.
back to top
---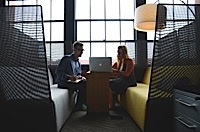 BioHealth Innovation, Inc. (BHI), a regional private-public partnership focusing on commercializing market-relevant biohealth innovations and increasing access to early-stage funding in Central Maryland, announced today the appointment to its Board of Directors of two Baltimore-based business leaders: M&T Bank Corporation Senior Vice President/Regional President Baltimore Scott E. Dagenais and Ernst & Young's Baltimore Office Managing Partner Jay S. Ridder.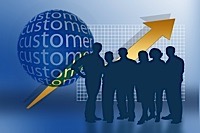 "As the first Central Maryland intermediary created to connect Baltimore's strengths in university and hospital biohealth research with the bioscience industry and federal lab assets in Montgomery County, it is important for the BHI Board to have leadership and representation from both parts of our region," said Scott Carmer, BioHealth Innovation, Inc. Chairman of the Board and MedImmune Executive Vice President of Commercial Operations. "I am pleased to welcome Scott and Jay to the BHI Board. They will both bring valued expertise from the Baltimore community and also provide depth in commercial banking and accounting experience."
back to top
---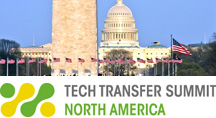 TTS Ltd., the National Institutes of Health (NIH) and Johns Hopkins University Technology Transfer are pleased to announce that the 2012 edition of the TTS North America takes place at the world-renowned Johns Hopkins University in Montgomery County, Maryland.
Often immitated but never equaled, since 2007, and in North America since 2010, the TTS Global Initiative has been the original and leading international meeting for biotech sector Industry-Academia licensing, partnering & technology transfer. Designed to help all Tech Transfer Offices build the same expertise and relationships that enables the top TTOs to do the deals and sign the licensing agreements that have brought so much benefit to their universities, insitutes, departments and researchers. The TTS North America is the pillar of this key international inititiative and community of the leading technology transfer, licensing, IP and early stage biotech innovation and venture professionals world wide.
back to top
---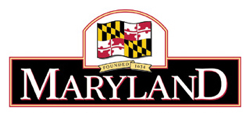 Most of the $25.5 million in venture capital pumped into Maryland businesses in the second quarter went to just two companies and was primarily focused on later-stage firms, according to a new report.
The $25.5 million total, which was split among eight companies, was the smallest quarterly total in almost 16 years, according to the new MoneyTree Report by PricewaterhouseCoopers and the National Venture Capital Association, based on data from Thomson Reuters.
back to top
---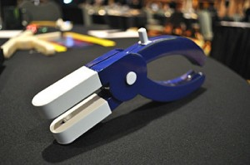 After a surgeon stitches up a patient's abdomen, costly complications—some life-threatening—can occur. To cut down on these postoperative problems, Johns Hopkins undergraduates have invented a disposable suturing tool to guide the placement of stitches and guard against the accidental puncture of internal organs.
The student inventors have described their device, called FastStitch, as a cross between a pliers and a hole-puncher. Although the device is still in the prototype stage, the FastStitch team has already received recognition and raised more than $80,000 this year in grant and prize money to move their project forward. Among their wins were first-place finishes in University of California, Irvine, and University of Maryland business plan competitions and in the ASME International Innovation Showcase.
back to top
---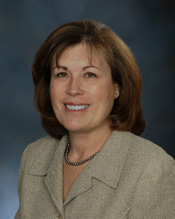 Researchers at the University of Maryland School of Medicine have identified 26 species of bacteria in the human gut microbiota that appear to be linked to obesity and related metabolic complications. These include insulin resistance, high blood sugar levels, increased blood pressure and high cholesterol, known collectively as "the metabolic syndrome," which significantly increases an individual's risk of developing diabetes, cardiovascular disease and stroke.
The results of the study, which analyzed data from the Old Order Amish in Lancaster County, PA, were published online on Aug. 15, 2012, in PLOS ONE, which is published by the Public Library of Science (PLOS). The study was funded by the National Institutes of Health (NIH). (UH2/UH3 DK083982, U01 GM074518 and P30 DK072488)
back to top
---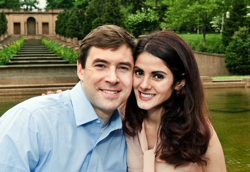 Dr. Sara Michelle Nayeem and Dr. George Wall Bell IV were married Saturday evening at River Farm in Alexandria, Va. The Rev. Michael Godzwa, an Assemblies of God minister, officiated. Enlarge This Image
Susie Soleimani Photography Dr. Nayeem, 34, works at New Enterprise Associates, a venture capital firm in Chevy Chase, Md., where she helps the firm invest in biopharmaceutical companies. She graduated magna cum laude from Harvard and received an M.B.A. from Yale, from which she also received a medical degree cum laude.
back to top
---

The state of the Life Sciences Industry
The biopharmaceutical industry has experienced major changes in the past few years with more changes expected to come. MdBio is proud to have Mr. Greenleaf provide his perspectives of the state of the global biotech industry and critical business/regulatory/government issues impacting the industry.
As Chairman of the Maryland Venture Fund Authority, Mr. Greenleaf will also discuss recent developments within the Maryland life sciences industry, including an implementation update of the InvestMaryland Program.
back to top
---

The Mid-Atlantic Bio Conference today announced that two industry-leading executives will deliver keynote addresses at the nationally recognized conference taking place on September 27-28 at the Bethesda North Marriott Hotel & Conference in Bethesda, Md.
Patrick J. Mahaffy, president and CEO of Boulder, Colorado-based Clovis Oncology, a biopharmaceutical company, will deliver opening remarks Thursday, September 27. Peter Greenleaf, president of MedImmune, the Gaithersburg, Maryland-based global biologics arm of AstraZeneca, will speak at the Conference's closing luncheon Friday, September 28.
back to top
---

Join cybersecurity leaders, luminaries and rising stars at CyberMaryland 2012.
Be at the epicenter of information security and innovation during Cyber Security Awareness month when more than 1,000 people convene in Baltimore for the region's premiere professional cybersecurity gathering.
Register today as a conference attendee, challenge participant, showcase exhibitor or awards banquet guest. CyberMaryland 2012 includes:
CyberMaryland Conference with 28+ Sessions in Three Tracks
Cyber Generation Showcase & Expo
Maryland Cyber Challenge & Competition (MDC3) for High School, College & Pro Teams
National Cyber Security Hall of Fame Inaugural Induction Ceremony & Awards Banquet
back to top
---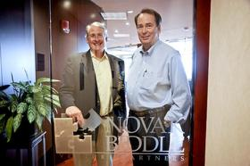 Roger Novak, left, and Jack Biddle are embarking on their first fund in six years.
Bethesda-based Novak Biddle Venture Partners is setting out to raise its sixth fund, said co-founder Jack Biddle, its first such effort since the early-stage venture firm raised $227 million six years ago.
That fund will be accompanied by some big changes at the top. Two general partners, Phil Bronner and Tom Scholl, will take on reduced roles as venture partners in the next fund, according to Biddle. Bronner and Scholl, both tech brains with entrepreneurial backgrounds, were promoted to their current positions when the firm closed its fifth fund in 2006.
back to top
---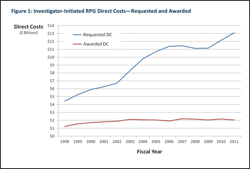 We all know that NIH has seen a large increase in applications over the past decade, but how much of this is due to scientists writing more applications and how much is a result of a larger number of scientists doing biomedical research? I decided to take a closer look at this question, particularly at competing applications for investigator-initiated research project grants (RPGs), i.e., those that are not submitted in response to a specific request for applications.
back to top
---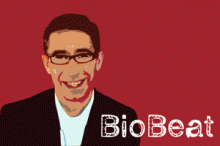 The average American on the street has a Facebook account, an opinion about Facebook, heard about the Facebook initial public offering, and knows it collapsed. That same person doesn't see how their life connects with biotech, probably can't name a single biotech company, and certainly hasn't heard of any members of the biotech IPO class of 2012.
But here's something that might surprise both biotech insiders and the average guy or gal on the street. The biotech IPO class of 2012 has made money for investors, while tech's most glamorous up-and-comers have been stumbling.
back to top
---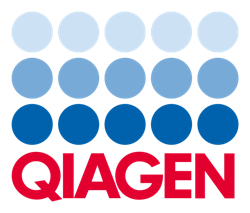 Qiagen has published its financial results for the second quarter of 2012, during which it experienced a strong increase in sales.
The company's net sales rose by nine percent year on year to reach a total of $307.2 million (197.67 million pounds), with growth observed across all regions and customer classes.
Molecular diagnostics and applied testing product sales were noted as being particularly robust, while the firm was also able to expand through the acquisition of Cellestis, Ipsogen and AmniSure.
back to top
---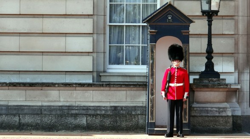 When you're neck deep in starting a new business, you may not take the time to properly protect your inventions. As a result, you could see your intellectual property stolen or you could be sued for inadvertently stealing the intellectual property of others. Here are five easy tips on how to quickly develop an intellectual property strategy, specifically with respect to patents.
1) Give each team member an information disclosure form
The first key step to getting a patent is identifying ideas that are potentially novel and inventive. Discovering and understanding your employees' inventions as early as possible will enable your patent lawyer to draft earlier applications with more accurate and comprehensive disclosures, which means stronger patents. Circulating an information disclosure form to your team will help your startup learn about technology being created internally.
back to top
---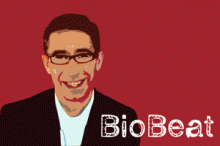 Every industry needs its anchors, the companies that everyone looks up to as models of success. Think Apple, GE, Boeing. Biotech is no different, as it has been defined by trailblazers like Genentech, Genzyme, and more.
But if you look around, biotech is clearly losing its anchors. And this worrisome trend isn't just happening in one or two places—it is playing out in most every regional cluster where the industry has grown up in the past 30 years.
back to top
---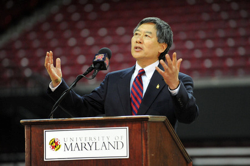 What do I do after I graduate? That is never an easy question, but the July 19 Diamondback article, "Students struggle to find jobs after graduating with Ph.D.s in sciences," suggests it might be even harder to figure out.
The article cited a recent survey showing 45 percent of computer, mathematical and natural sciences school graduates had accepted full-time employment after graduation. It stated, "CMNS Associate Dean Robert Infantino said job shortages coincide with the health of the economy and that the government must increase its investments in research and technology."
back to top
---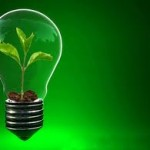 Did you know that the first business incubator was started in Batavia, N.Y., in 1956? Joseph Mancuso was the founder, and after seeing newly hatched chicks running around from one of his portfolio companies, he coined the business "incubator". From there on out business incubators started gaining popularity. There are currently 1,200 in the U.S. They have caught the attention of local governments and universities interested in retaining entrepreneurial talent. An example of this is LaunchHouse's partnership with the city of Shaker Heights.
back to top
---