University of Maryland BioPark, Life Sciences Conference Center
Meet with Bahija Jallal, Ph.D., Executive Vice President of Research and Development, MedImmune The Changing Face of the Biopharmaceutical Industry—Creating a Culture of Innovation
The biopharmaceutical industry is not the same as it was even a decade ago. Today, there are even more pressures to produce not just safe and effective drugs but safe and effective drugs that the payers are willing to pay for. We also know that research and development costs are increasing while R&D productivity continues to be on the decline. How can we continue to make it in the industry when our ultimate goal is to provide much needed drugs to patients with unmet medical needs?
back to top
---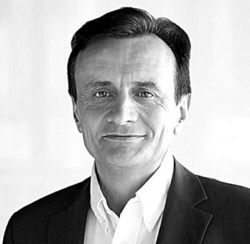 Five years ago this summer, AstraZeneca ($AZN) decided to pony up to purchase Maryland-based MedImmune for a cool $15.6 billion, a deal that left many wondering whether the bills matched the product. Now, incoming CEO Pascal Soriot has his work cut out for him.
Come October, the French-native will jump over from Roche ($RHHBY), where he served as chief operating officer since 2010. He's inheriting a vaccines and biotech drugs division with 2,600 Maryland employees and 4,000 globally, The Washington Post reports. The company will also shutter two California offices, leading to a loss of 200 jobs and a shift of 100 more to other sites.
back to top
---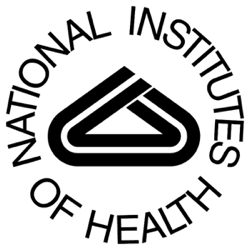 The deadline for contract proposal submissions is Tuesday, November 13th, 2012
Details and solicitation materials are available at the NIH SBIR Website in the Funding Opportunity Table: http://sbir.nih.gov/.
Applications must respond to a topic in the solicitation. All submissions must be on paper. Contract proposal forms are available electronically at PHS 2013-1 PDF [http://grants.nih.gov/grants/funding/SBIRContract/PHS2013-1.pdf] or MS Word [http://grants.nih.gov/grants/funding/SBIRContract/PHS2013-1.doc]. Please follow the direc­tions in the solicitation very carefully.
back to top
---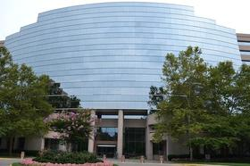 The National Institutes of Health has renewed a Bethesda lease, staying put for at least another decade.
The General Services Administration signed a 10-year lease renewal for NIH's Democracy Plaza location, for nearly 356,000 square feet, about three miles from the NIH headquarters on Rockville Pike.
back to top
---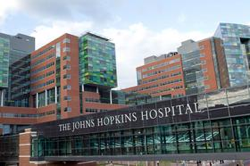 Johns Hopkins Medicine received an $8.9 million grant Tuesday to put toward patient safety research.
The Armstrong Institute for Patient Safety and Quality, based at Johns Hopkins Hospital in Baltimore, was awarded the grant from the Gordon and Betty Moore Foundation. The foundation plans to award $500 million over the next 10 years for research on eliminating preventable harm in hospitals.
back to top
---
I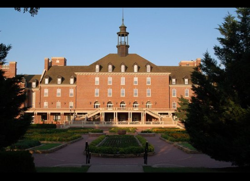 n this weekend edition of the 2013 Unigo College Rankings we're showcasing the colleges across the country that, according to students, have built exemplary entrepreneurship programs and made resources for aspiring founders readily available.
back to top
---

The Universities at Shady Grove in Rockville is bringing in a program this fall that leaders say will help educate the county work force to match the opportunities available.
After watching the growth of the health care industry, and talking with students and local businesses, the campus will offer the University of Baltimore's Master of Science in health systems management program, said John Callahan, program director for the University of Baltimore's health systems management program.
back to top
---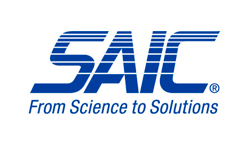 McLean-based Science Applications International Corporation says it will split into two separate, publicly traded companies.
The newly formed spin-off company would focus on government technical services and enterprise information technology, it says.
SAIC expects the spin off to take place in the latter half of its next fiscal year. It will not require a shareholder vote, though the board, which has authorized management to pursue the plan, will have final approval.
back to top
---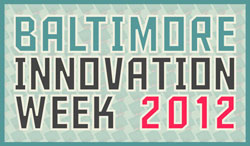 Baltimore Innovation Week is a week-long celebration of technology and innovation in Baltimore. The annual week of events is intended to grow the impact of this innovative region through programming focused on technology, collaboration and improving Baltimore.
Baltimore Innovation Week 2012 takes place September 20 to September 29.
back to top
---

In a study to decipher clues about how prostate cancer cells grow and become more aggressive, Johns Hopkins urologists have found that reduction of a specific protein is correlated with the aggressiveness of prostate cancer, acting as a red flag to indicate an increased risk of cancer recurrence.
Their findings are reported online in the Proceedings of the National Academy of Sciences on Aug. 27, 2012.
The team focused on a gene called SPARCL1, which appears to be critically important for cell migration during prostate development in the embryo and apparently becomes active again during cancer progression. Normally, both benign and malignant prostate cancer cells express high levels of SPARCL1, and reduce these levels when they want to migrate. The team correlated this reduction or "down regulation" of SPARCL1 with aggressiveness of prostate cancer.
back to top
---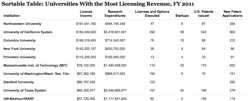 Universities and their inventors earned more than $1.4-billion from commercializing their academic research in the 2011 fiscal year, collecting royalties from new breeds of wheat, from a new drug for the treatment of HIV, and from longstanding arrangements over enduring products like Gatorade.
Northwestern University earned the most of any institution reporting, with more than $191-million in licensing income.
back to top
---

The University of Maryland BioPark announced today that Fluxome Inc., a nutraceutical ingredient company using novel metabolic engineering and fermentation methods, is the newest company to join the growing community of commercial tenants at the BioPark. According to Fluxome's lease with building owner Wexford Science & Technology, LLC, Fluxome has based its U.S. headquarters and commercial operations in the BioPark building at 801 West Baltimore Street in Baltimore.
Said Jane Shaab, University of Maryland Research Park Corporation Senior Vice President, "It's exciting to have another international tenant join us and it is especially rewarding to welcome Fluxome's President and CEO Angela Tsetsis, who was previously on the management team at Columbia-based Martek (now Royal DSM N.V.), back to Maryland's business community. Under Angela's leadership, Fluxome is an example of a next-generation Maryland life sciences company."
back to top
---

Rockville Economic Development Inc. has chosen the winners of its annual Start­Right business plan competition, awarding the top prizes to entrepreneurs who created a social networking Web site and a device for people with sensory processing issues.
The competition, now in its ninth year, aims to foster women in business by inviting female entrepreneurs to pitch a detailed business plan and doling out roughly $20,000 in prize money.
back to top
---

As a special offering presented during the upcoming annual Mid-Atlantic Bio conference, co-hosts announced a comprehensive line-up of programming focused on the Small Business Innovation Research (SBIR) program to help interested companies learn more about specific opportunities at the National Institutes of Health (NIH). Sessions will include an update on the recent rule changes and new requirements, advice on how to apply for the competitive program and the opportunity for individual meetings with program managers from a variety of Institutes of the NIH.
"The SBIR program continues to be an important source of funding and support for emerging companies seeking to commercialize innovative research and develop market applications," Jeffrey M. Gallagher, Virginia Bio Interim Executive Director and co-host of Mid-Atlantic Bio said. "We are particularly grateful that our geographical proximity to NIH's world class program managers allows us to provide conference attendees individual interactions and one-on-one meetings during our upcoming event."
back to top
---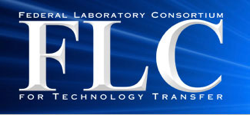 It's now much faster and easier to search for federal laboratory inventions that are available for transfer to business partners. The Federal Laboratory Consortium for Technology Transfer (FLC) has developed a free online search engine that can quickly locate a particular type of technology anywhere in the nationwide system of federal labs and research centers.
Instead of sifting through the websites and records of each lab, users can now make a single search—typing in the keywords for the technology they're looking for. The search engine, which uses Google technology, scans available federal lab technologies and quickly returns all relevant results.
back to top
---
The National Institutes of Health (NIH) and the Centers for Disease Control and Prevention (CDC) have issued the new SBIR contract solicitation aimed at supporting the development of innovative biomedical and behavioral research technology with the potential for commercialization.
This SBIR solicitation is a separate and independent offering from the NIH and is not connected to their year-long Omnibus SBIR/STTR Grants solicitation. The contract solicitation is much smaller, and the topics are more focused and specific to each agency's mission. For example, topics available in this year's solicitation range from New Methods to Detect and Assess Myocardial Fibrosis to Smartphone Application for Global Birth Defects Surveillance. Budgets are also strictly enforced, and are limited to $150,000 for Phase I and $1 million for Phase II.
back to top
---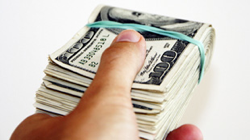 According to a new policy announced this week (August 20) by the National Institutes of Health (NIH), scientists receiving more than $1 million in direct NIH grant funds each year will be more carefully reviewed when they submit new proposals. The policy is a variation on one instituted in May that initiated an additional layer of review for researchers with $1.5 million or more in total annual funding. This extra scrutiny is designed to avoid overlap from ongoing research and stretch the flat NIH budget as far as possible.
back to top
---

Johns Hopkins scientists have developed a reliable method to turn the clock back on blood cells, restoring them to a primitive stem cell state from which they can then develop into any other type of cell in the body.
The work, described in the Aug. 8 issue of the journal Public Library of Science (PLoS), is Chapter Two in an ongoing effort to efficiently and consistently convert adult blood cells into stem cells that are highly qualified for clinical and research use in place of human embryonic stem cells, says Elias Zambidis, M.D., Ph.D., assistant professor of oncology and pediatrics at the Johns Hopkins Institute for Cell Engineering and the Kimmel Cancer Center.
back to top
---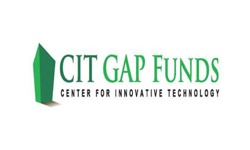 Angel investing stands to benefit from economies of scale. Solo startup investing isn't quite as terrifying a process as solo entrepreneurship, but it still involves the same sort of iron guts and optimism in the face of probable failure. It's your cash on the line, after all. Finding good deals, performing due diligence, haggling with founders over valuation — all can be daunting jobs for a single angel. Getting it wrong means lot of grief and an eventual tax write off.
The wisdom of crowds, especially seasoned, sophisticated crowds, has much to offer in this regard. And that is the basic idea behind angel networks, which boost not only the amount of capital available to an entrepreneur, but also – if done correctly — the intelligence on the other side of the table.
back to top
---

MedImmune, the global biologics arm of AstraZeneca, announced today that it has been awarded LEED® Gold building certification established by the U.S. Green Building Council (USGBC) and verified by the Green Building Certification Institute (GBCI). Two facilities, the 308,000 square-foot R&D laboratory and 9,800-square-foot fitness center, received the certification. LEED – Leadership in Energy and Environmental Design – is the nation's preeminent program for design, construction and operation of high performance green buildings.
"We're very proud to achieve LEED Gold certification. MedImmune is committed to environmental sustainability and strives to be a good corporate citizen and neighbor to surrounding communities," said Andy Skibo, Executive Vice President, Operations, MedImmune.
back to top
---

Bethesda-based Telcare Inc. has secured more than $25 million in equity funding.
Telcare, the developer of the first FDA-cleared wireless glucose monitoring system for people with diabetes, will use the funds for marketing, sales, research and development and ongoing operations.
Sequoia Capital led the round, which includes backing from existing investor, Qualcomm Inc., acting through itsQualcomm Life Fund.
back to top
---

The Tech Council of Maryland (TCM) has moved its headquarters to a new location within Rockville, the result of a transaction recently put together by two executives at Rockville-based Scheer Partners.
The leading provider of fully integrated commercial real estate services for the technology and health science industries in the Washington and Baltimore metropolitan areas announces today that it has negotiated on behalf of TCM in a 3,962-square-foot lease on the top floor of 9210 Corporate Blvd.
back to top
---

As Maryland's bioscience industry focuses more on running clinical trials for drug developers, there's a growing demand for the highly-trained workers needed.
Montgomery College answered that call this summer, with a course that focused on clinical trial project management and was offered to anyone with a bachelor's degree. Eighteen people graduated from the course Saturday, including one who was immediately snapped up by Amarex Clinical Research, a Germantown contract research organization.
back to top
---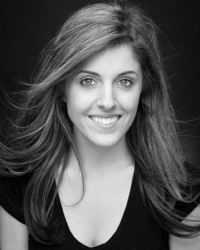 Digital health accelerator Rock Health's investor partners have upped the amount of seed funding they will invest in startups that participate in the program from $20,000 to $100,000. The startups will each receive a total of $100,000 from Kleiner Perkins Caufield & Byers (KPCB), Mohr Davidow Ventures, Aberdare Ventures, and the Mayo Clinic. Rock Health, which is itself a non-profit, will continue to take no equity in the startups.
Rock Health just graduated its first class of startups from its Boston-based (well, Cambridge, really) summer program. Rock Health CEO Halle Tecco told MobiHealthNews that it is interested in making the Boston-based program an ongoing one instead of a summer program, but it is looking for more help from Boston-area partners to make that happen. Harvard Medical School and Merck supported this past summer's program.
back to top
---
These days, everyone thinks he's a mentor.
With accelerators, incubators and innovation events sprouting everywhere, there's plenty of opportunity for seasoned entrepreneurs to pass on their knowledge to a new generation of startups. But according to the people who work with them, not every good entrepreneur makes a good mentor.
I (informally) polled leaders at a couple Boston incubators, as well as some of the entrepreneurs they work with, to see which qualities are valued most in a mentor. What they told me is that you might be a good startup mentor if you have these five qualities:
back to top
---