This conference brings together small businesses, angel investors, venture capitalists, strategic partners, and business leaders from the biotech and pharmaceutical industries. It will feature presentations by top NHLBI SBIR- funded companies with innovative technologies on the brink of commercialization, an expert panel of investors, and opportunities for partnering and networking. Information about the NHLBI Office of Translational Alliances and Coordination, changes in the SBIR/STTR program re-authorization, and other funding opportunities and resources will be presented. NHLBI staff will be available to provide advice to applicants and awardees.
The NHLBI provides global leadership for research, training, and education to promote the prevention and treatment of heart, lung, blood, and sleep diseases and disorders and to enhance the health of allindividuals so that they can live longer and more fulfilling lives.
The investor perspectives panel will feature a distinguished panel of experts from the investor community, including representatives from NEA, Noble BioVentures, MedImmune and the Maryland Biotechnology Center.
back to top
---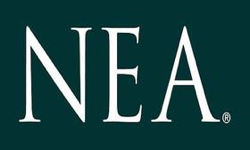 Society needs to "take seriously the rewards for innovators" through the patent system to improve the biotech investing climate, New Enterprise Associates Inc. General Partner James Barrett said Thursday.
Speaking before a crowd at the Mid-Atlantic BIO conference, held in Bethesda this week by the MdBio division of the Tech Council of Maryland, VaBio and the Mid-Atlantic Venture Association, Barrett voiced a defense of stronger intellectual property protections for bio entrepreneurs.
back to top
---

The University of Maryland is one of the best in the nation for entrepreneurship education, according to a ranking published today by The Princeton Review and Entrepreneur magazine. The university's Dingman Center for Entrepreneurship at the Robert H. Smith School of Business is recognized for its leading entrepreneurship programs for undergraduate and graduate students, ranking No. 14 and No. 24 respectively. The Dingman Center is a major driver of entrepreneurship education on campus and in the region, championing programs for students, faculty and area entrepreneurs. It was the only program in the Washington-Baltimore region recognized on either list.
The Dingman Center, located at the Smith School, helps lead the university's entrepreneurship efforts and is recognized nationally for its innovative teaching methods that combine classroom activities, practical experience and cultural immersion programs. The center's programs include:
back to top
---

Bethesda-based BrainScope is the first recipient of capital financing from InvestMaryland.
The deal was announced by Maryland Gov. Martin O'Malley Tuesday.
BrianScope will receive the first $250,000 investment from the venture capital program to further spearhead neurotechnology to quickly assess traumatic brain injury at the initial point of care.
back to top
---

Maryland's young biotechs hoping to spark interest in investment and partnerships will be among the 750-plus industry, state and venture capital executives expected to attend the annual Mid-Atlantic Biotech Conference in North Bethesda on Thursday and Friday.
After three years of trying to snag a pitch presentation slot at the conference, CC Biotech in Rockville will be among the companies vying for investor attention this week.
At least 13 Maryland biotechs will be presenting this year in both startup and early-stage levels.
back to top
---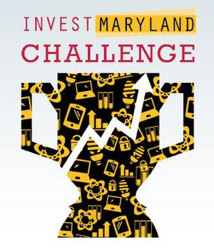 Are you an entrepreneur in need of a jump start?
The InvestMaryland Challenge is a national seed and early-stage business competition hosted by the State of Maryland. The Challenge will award $300,000 in grants and a host of business services to companies in the life sciences and high tech industries. Companies also have the opportunity to receive direct investments from venture capital firms and angel investors.
back to top
---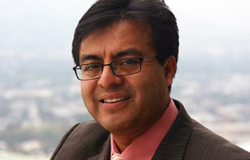 What if you had the power to save a life? What would you do with it? How would you share it?
J. Roberto Trujillo, President & CEO, TruBios, LLC, which is located on the university's Montgomery County Campus, is working diligently to answer these tough questions as he sets a lofty goal for his company and its affiliates and subsidiaries: to eradicate all viral diseases in the Americas within the next 38 years. He and his colleagues call this goal Project 2050. One of the first diseases they're targeting is cervical cancer.
According to Trujillo, 80% of cervical cancer cases can be found in developing countries where the resources needed to treat these kinds of diseases are scarce.
back to top
---

United Therapeutics Corporation (NASDAQ: UTHR) announced today that it has signed an exclusive agreement with Ascendis Pharma A/S to apply Ascendis Pharma's proprietary TransCon technology platform to United Therapeutics' treprostinil molecule, the active ingredient in Remodulin® (treprostinil) injection. United Therapeutics believes that the TransCon technology platform may enable a controlled, long-acting release of a novel, carrier-linked product, significantly enhancing the delivery profile of treprostinil by establishing a self-injectable alternative for patients who currently use the drug via a continuous infusion pump for the treatment of pulmonary arterial hypertension (PAH).
"We are thrilled to enter into this license agreement with Ascendis Pharma," said Martine Rothblatt, Ph.D., United Therapeutics' Chairman and Chief Executive Officer. "The potential to bring another novel therapeutic option to PAH patients represents an exciting new opportunity for Remodulin delivery as we constantly re-charge our mission to better the lives of patients suffering from PAH."
back to top
---

Today, Mayor Stephanie Rawlings-Blake and the Emerging Technology Center (ETC) announced the launch of the second AccelerateBaltimore program in partnership with the Abell Foundation. The program will start accepting applications in early October 2012, and the accelerator will begin in February 2013 with up to 6 companies—a 50% increase from the first AccelerateBaltimore program.
With the Abell Foundation as the funding partner and the ETC providing the program support services, the first AccelerateBaltimore was launched in April 2012. It was the first business accelerator in Baltimore City and the state of Maryland. The goal of AccelerateBaltimore is to help technology companies meet the challenges facing a start-up and get to market quickly.
back to top
---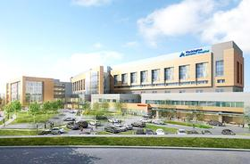 Adventist HealthCare hopes an improved economy and a possible asset sale will make the difference when it tries again to secure Maryland regulatory approval to move Washington Adventist Hospital from Takoma Park to White Oak.
But the clock is ticking. The 105-year-old hospital is on pace to lose money this year as revenue continues to decline, which hospital President Joyce Newmyer said is partly a reflection of the increasingly untenable problems faced at its current location, which executives say is too cramped and isolated to accommodate health care reforms.
back to top
---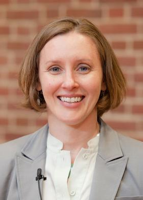 The University of Maryland's Dingman Center for Entrepreneurship has promoted Elana Fine to managing director.
Fine joined the Dingman Center, part of the Robert H. Smith School of Business, in 2010 as director of venture investments and was promoted to associate director in January.
back to top
---
By tour's end, between 60 and 100 Maryland entrepreneurs will have met the StartUp Maryland Pitch Tour bus now traversing the state to offer an exciting opportunity— to have their ideas heard and possibly realized.
The incandescent yellow and black bus, swathed with the Maryland flag started its tour in Ocean City, Maryland on its way to Baltimore's Merriweather Pavilion on September 28th, with 20 stops which have already included Salisbury, Cambridge, Easton, Chestertown, Wye Mills and Annapolis among others.
back to top
---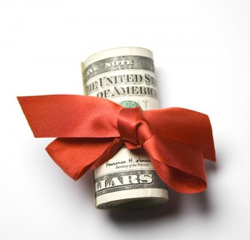 A Bethesda, Maryland startup BrainScope has been awarded a $2.67 million contract over two years to develop a miniature, hand-held, non-invasive medical devices that can rapidly evaluate traumatic brain injury in the field.
Industry: Medical Devices
Solution/Product: BrainScope has developed the Ahead system to help to triage patients who may have traumatic brain jury, including concussions.
back to top
---
Over the past 30 years, the U.S. has become the world leader in biomedical research because of its unique innovation ecosystem. Read below to learn how funding for the National Institutes of Health strengthens our nation's health and economy from research laboratories to private industry to patients – the ultimate beneficiaries of medical research.
back to top
---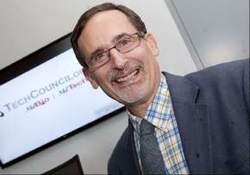 For Art Jacoby, the new CEO of the Tech Council of Maryland, the right leadership can be a "game changer."
Jacoby hopes to be such a catalyst as he assumes this role at the Rockville trade group, which has more than 400 members. The council — which supports Maryland's 10,000-plus technology businesses, including more than 500 life science businesses — is working to address six areas: education, advocacy, access to capital, access to new markets, community support and membership benefit.
Jacoby takes over from Renée Winsky, who resigned in December after two years. He spent almost eight months as interim CEO before taking the job on a more permanent basis in August.
back to top
---
A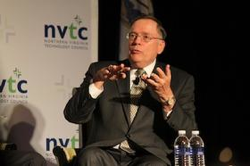 fter the announcement late last month from Science Applications International Corp. that it will split into two publicly traded companies, CEO John Jumper said Thursday that the spinoff "technical services" company will be located in the Washington area, while the second company is likely remain at its corporate headquarters, an 18-acre Tysons Corner campus.
"It's reasonable to think that some of them will stay there," Jumper said after speaking at a breakfast event held by the Northern Virginia Technology Council. "It's reasonable to assume that the other company will be somewhere in the Washington area. ... It's very safe to say it'll be very close to where we are right now.
back to top
---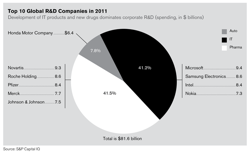 The drug company GlaxoSmithKline employs 12,687 people in its research and development division to search for and test new drugs. Despite that huge staff, around half of the company's $6.3 billion R&D budget goes to people who don't work for Glaxo at all.
The money instead flows to companies like Epizyme, a small biotechnology firm that, since last year, has received $24 million from Glaxo to support research on a novel type of cancer drug. That's money the biotech firm needs to survive, and if its efforts yield a drug, that would be a success for Glaxo, too.
back to top
---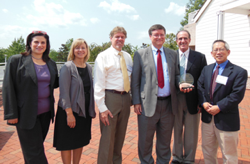 A collaborative research team, including nine experts from NCATS, was honored last month for its work on an investigational treatment for Niemann-Pick disease type C (NPC), a rare genetic disease of cholesterol storage that eventually leads to neurodegeneration. Comprising investigators from four NIH institutes and one pharmaceutical company, the team won the Excellence in Technology Transfer Award for its work with 2-hydroxypropyl-β-cyclodextrin (HPβCD) as a potential treatment for NPC ― a disease for which there are no Food and Drug Administration (FDA)-approved therapies.
It is the first award of its kind to NCATS, recognizing laboratory employees and their partners who have outstanding accomplishments in transferring federally developed technology to the marketplace. The Federal Laboratory Consortium for Technology Transfer (FLC) of the mid-Atlantic region presented the award to the investigators at a ceremony on Aug. 30, 2012, in Cambridge, Md.
back to top
---

University of Maryland, Baltimore and University of Maryland, College Park are moving forward with plans for a collaborative school of public health, administrators said Tuesday.
The two schools have begun the national accreditation process for a single public health school. The move would combine their individual public health schools in an effort to pool resources and expand opportunities for students.
back to top
---

The University of Maryland, College Park ranks among the top 25 schools in the U.S. for its entrepreneurship programs.
Princeton Review and Entrepreneur magazine compiled the rankings by reviewing more than 2,000 schools' levels of commitment to entrepreneurship; the percentage of their faculty, students, and alumni actively and successfully involved in entrepreneurial endeavors; and the number and reach of their mentorship programs. Funding for scholarships and grants for entrepreneurial studies and projects, and their support for school-sponsored business plan competitions were also considered.
back to top
---

When Lynn Johnson Langer, a faculty member in the Krieger School of Arts and Sciences' Advanced Academic Programs, began her career as a microbiologist at the National Institutes of Health, one of the first things that struck her was the dichotomy between business and science.
"Businesspeople and scientists didn't speak each other's language," Langer says. "They didn't always respect each other."
When she transitioned out of NIH and into the business world, she further saw just how far apart the two worlds were, and how seldom the two seemed able to "play nicely in the sandbox."
back to top
---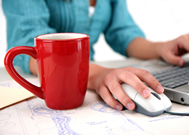 The Agency for Healthcare Research and Quality is seeking approval from the White House for a prototype of a reporting system that would encourage patients to report medical mistakes and unsafe practices by health care providers, the New York Times reports (Pear, New York Times, 9/22).
AHRQ already has funded the development of the prototype patient reporting system. The agency is seeking approval from the Office of Management and Budget to test the prototype's efficacy (iHealthBeat, 9/10).
back to top
---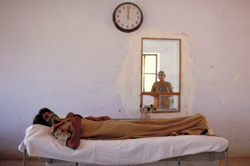 The TB Vaccine Accelerator, a program to strengthen the pipeline of tuberculosis (TB) vaccine candidates and enable a more rational and accelerated vaccine development process, is launching a grant opportunity that is part of the Grand Challenges in Global Health—a large set of grant programs aimed at overcoming persistent bottlenecks that prevent the creation of effective health solutions for the developing world.
This grant opportunity, the first public request for applications (RFA) launched by the TB Vaccine Accelerator, focuses on two interrelated program goals:
back to top
---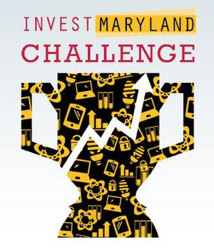 Maryland will be giving away $300,000 to promising entrepreneurs as part of a business competition.
The InvestMaryland Challenge is part of the state's venture capital initiative that raised $84 million for seed and early stage companies earlier this year. The challenge will award $100,000 prizes to the most impressive companies in three categories: information technology, life sciences and general.
back to top
---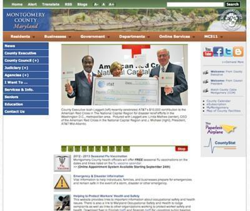 No. 10: Montgomery County -- Median Household Income of $92,909
back to top
---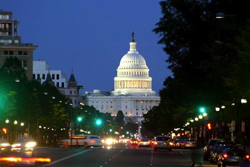 No. 1: Washington, D.C. The federal government puts Washington on the top of this list. Or to be bore accurate: Companies that do business with the federal government put the region on top of this list.
back to top
---