This conference brings together small businesses, angel investors, venture capitalists, strategic partners, and business leaders from the biotech and pharmaceutical industries. It will feature presentations by top NHLBI SBIR- funded companies with innovative technologies on the brink of commercialization, an expert panel of investors, and opportunities for partnering and networking. Information about the NHLBI Office of Translational Alliances and Coordination, changes in the SBIR/STTR program re-authorization, and other funding opportunities and resources will be presented. NHLBI staff will be available to provide advice to applicants and awardees.
The NHLBI provides global leadership for research, training, and education to promote the prevention and treatment of heart, lung, blood, and sleep diseases and disorders and to enhance the health of allindividuals so that they can live longer and more fulfilling lives.
back to top
---

Maryland will be giving away $300,000 to promising entrepreneurs in a business competition.
The contest, called the InvestMaryland Challenge, is part of the state's venture capital initiative that raised $84 million for seed and early-stage companies earlier this year.
The competition's prize is $100,000 for the most impressive companies in three categories: information technology, life sciences and general.
back to top
---

Gaithersburg-based Sigma-Tau Pharmaceuticals Inc. said Thursday it has won Food and Drug Administration approval for Cystaran, which treats a symptom of the rare genetic eye disease Cystinosis.
Cystaran, an FDA-designated orphan drug with seven years guaranteed market exclusivity, was co-developed with the National Institutes of Health. The drug treats the accumulation of crystals of the amino acid cystine in the cornea resulting from Cystinosis, a disease that affects an estimated 2,000 people worldwide, according to the Cystinosis Research Network.
back to top
---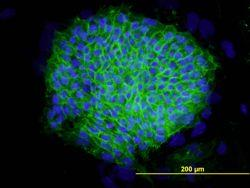 Private companies will now be able to apply for their own research grants from the Maryland Stem Cell Research Fund.
The Maryland Stem Cell Research Commission said Thursday it would begin accepting applications for $10.4 million in research grants to be awarded in 2013. The commission this year added a new funding category — pre-clinical and clinical grants — designed to support for-profit companies. Private companies previously could qualify for grants through the research fund if they were working jointly with another research entity, such as a university.
back to top
---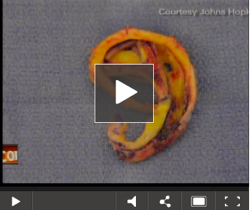 A woman has a new ear, thanks to a mind-blowing procedure performed at Johns Hopkins.
42-year old Sherri Walter had cancer on her ear and it had to be removed, as well as many of the structures inside her head.
Doctors decided to make her a whole new ear.
They took cartilage from her ribs and they shaped it into an ear. They then took that cartilage and put it under her forearm.
back to top
---

The University of Maryland, College Park (UMD) and the University of Maryland, Baltimore (UMB) today announced a collaborative school of public health that will give graduate students at both institutions expanded opportunities in public health education, research, service, and training.
The announcement was made at a news conference (see below) hosted by University System of Maryland (USM) Chancellor William Kirwan, PhD, at the USM offices in Adelphi. UMD and UMB have begun the national accreditation process as one initiative of their University of Maryland: MPowering the State collaboration approved by the USM Board of Regents on March 1, 2012.
back to top
---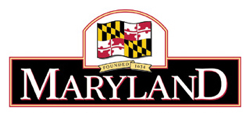 Biotech companies in Virginia, Maryland and Washington are better served by meeting challenges as a region, industry experts say.
One reason, according to Peter Greenleaf, president of MedImmune, is that as with many other industries, biotech is facing increasing pressure from Asian companies and investors.
In 2011, Maryland Gov. Martin O'Malley appointed Greenleaf chairman of the Maryland Venture Fund Authority. MedImmune is affiliated with AstraZeneca, based in Gaithersburg, Md., and is one of the region's largest biotech companies.
back to top
---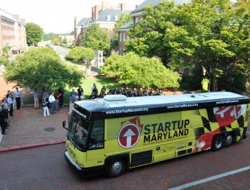 After more than two weeks crisscrossing the state with stops in Ocean City, La Plata, Hagerstown and pretty much everywhere in between, the bright yellow Pitch Across Maryland bus rolled into Merriweather Post Pavilion in Columbia on Friday.
There was music, booze, advice for entrepreneurs and, of course, more business pitches in the make-shift studio in the back of the bus.
Organizers expected to collect 40 or so pitches total at the 25 stops across the state when the bus pulled out of Columbia on Sept. 11 to start the tour.
back to top
---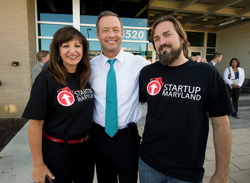 We wanted to share this blog from the co-chairs of Startup Maryland where they talk about their experiences on the first-ever "Pitch Across Maryland" tour meeting entrepreneurs and discovering all that the State of Maryland has to offer for small businesses and startups.
Entrepreneurs are renowned for coming up with what seems like crazy ideas and making them reality. The big yellow bus wrapped in the Maryland state flag that has been traversing the state is a perfect example.
The idea was hatched at the Startup America national summit in January – someone from another state talked about raising money for an entrepreneur bus tour but that bus never left the depot. To the contrary, the Startup Maryland Pitch Across Maryland bus put rubber to the road September 11th and has been rolling across the state – 26 stops in all – ever since. This Friday marks theLast Stop on the tour with a celebration at Merriweather Post Pavilion, but it is also the First Step in shining the spotlight on the incredible entrepreneurs we've met along the way.
back to top
---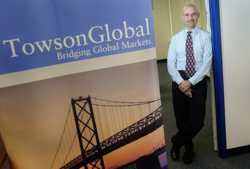 When Clay Hickson talks about technology and innovation, he isn't limiting himself to IT, biotechnology or robotics. The executive director of Towson University's TowsonGlobal Business Incubator is also talking about Transcending Cosmetics, a recent TowsonGlobal graduate that developed a line of long-lasting concealers for scars that comes in a range of skin colors. Another TowsonGlobal graduate, NeWo Technology, makes wearable sensors to monitor the body's vital signs and send them to a coach or athletic trainer.
Hickson is helping the university position itself as the go-to place for regional technology startups as TowsonGlobal plans to more than double in size. Hickson was also elected president of the Maryland Business Incubator Association in August.
back to top
---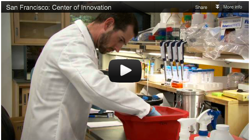 UCSF and its affiliates have been successful in the transformation of San Francisco as a leading center of innovation in health care and biosciences, according to a new report released Wednesday.
The combined economic impact of hospitals, biomedical research and health sciences education generates $16.7 billion and more than 100,000 jobs per year — almost one in five jobs in the City and County of San Francisco, according to the report by economist Philip King, PhD, an assistant professor at San Francisco State University.
back to top
---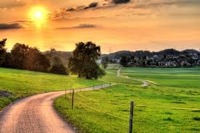 Ask a committee of 16 academics, 3 bureaucrats, 2 Fortune 500 executives and 1 Venture Capitalist to provide the President of the United States with a report on improving drug development in the US and they call in a panel of experts consisting of 14 academics, 9 bureaucrats, 12 Fortune 500 execs, 2 venture capitalists and 2 lawyers resulting in: "Report to the President on Propelling Innovation in Drug Discovery , Development and Evaluation".
The recently released report is devoid of any whisper of the existence of entrepreneurs and start-ups. It suggests that more basic research funding, a more efficient drug approval process and longer terms of patent coverage will mysteriously result in more and better therapeutics reaching market.
back to top
---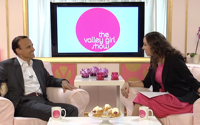 Healthcare is a hot-button issue in America right now -– partly because it's election season and partly because our healthcare system faces some legitimately major problems. On this episode of The Valley Girl Show, we sit down with Dr. Robert Pearl, the executive director and CEO of the Permanente Medical Group, to discuss the role that technology will play in the future of healthcare. And he is optimistic about new developments.
Pearl also talks about Kaiser Permanente's iPhone apps, which are designed to help patients manage their care. One allows you full access to your personal medical record, and another lets you schedule and modify or cancel appointments. It also can push messages or alerts if, for example, you have allergies and the pollen count is high.
back to top
---