Friday, November 2, 2012
The Gateway to Innovation, a partnership between the Montgomery County Department of Economic Development and the Federal Laboratory Consortium for Technology Transfer presents:
Innovation 2 Commercialization: Making Tech Transfer Count!
The full-day conference will provide attendees with the opportunity to:
Learn from three panels focusing on Commercialization, Innovation, and Financing;
Speak with exhibitors from federal and academic tech transfer offices, business resources, educational programs, and funding resources;
Conduct on-site 'MeetUps'; and
Join in some great networking!
back to top
---

GlaxoSmithKline committed to provide researchers with unmatched access to patient-level data from its clinical trials--including studies that failed. The move is among several steps the London-based drug giant announced today to promote open innovation and collaboration with external groups. Yet commentators are skeptical about whether fellow drugmakers will be as bold in opening their data vaults to outsiders.
While GSK is taking an unprecedented step to make its clinical trial data transparent, not everyone is likely to gain unfettered access to its clinical trials info. Glaxo is forming a panel to judge the scientific merit of requests for the anonymous patient data, which is far more detailed than any of the clinical trial information and results posted on the company's website.
back to top
---

MedImmune, the global biologics arm of AstraZeneca, announced today it will present four abstracts at the Influenza Vaccines for the World (IVW) International Conference at the Palacio de Congresos de Valencia, Valencia, Spain, October 9-12, 2012. These abstracts advance the body of existing data and knowledge surrounding influenza vaccination, highlighting MedImmune's continued leadership in helping to improve patient health.
back to top
---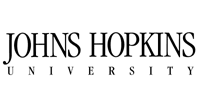 Supported by a five-year $7.4 million National Science Foundation grant, experts at The Johns Hopkins University are partnering with teachers and administrators in Baltimore City Public Schools on a program to enhance teaching and learning in science, technology, engineering and math in city elementary schools by making STEM a community affair.
The program, called STEM Achievement in Baltimore Elementary Schools – SABES for short — not only will benefit more than 1,600 students in grades three through five in nine city elementary schools, but could also become a national model for science, technology, engineering and math education.
back to top
---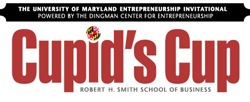 University of Maryland's Dingman Center for Entrepreneurship is expanding its annual Cupid's Cup Business Competition to find the country's top student entrepreneurs. Kevin Plank, founder and CEO of Under Armour, partnered with the Dingman Center eight years ago to launch Cupid's Cup and is now taking the competition to a national stage for the first time. Applicants will compete for a transformative prize package including $70,000 in cash prizes, coaching from a team of successful entrepreneurs, in kind services from leading edge companies and the prestigious Cupid's Cup. In an added twist, Plank will grant the 2013 grand prize winner exclusive access to a member of his professional network.
back to top
---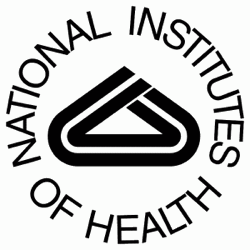 The National Institutes of Health (NIH) is the nation's biomedical research agency. The NIH's extramural funding supports research at more than 3,000 institutions. A portion of this funding supports the Small Business Innovation Research (SBIR) and Small Business Technology Transfer (STTR) programs, which play a critical role in supporting the agency's mission to improve human health. The programs are uniquely positioned to convert basic research ideas into commercially viable products and services available to the general public. The NIH intramural program includes about 6,000 scientists working at the NIH. Their output of inventions has grown over the years, resulting in the largest biomedical patent and licensing portfolio among public sector institutions worldwide. The NIH has achieved great success in licensing inventions made by the scientists who work at the NIH and the U.S. Food and Drug Administration (FDA), with 25 FDA approved products and hundreds of others having reached the market. NIH scientists have collaborated with other institutions, both for-profit and non-profit, to leverage the scientific discoveries that ultimately benefit public health worldwide.
back to top
---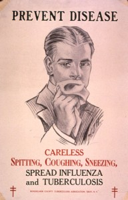 GlaxoSmithKline and the non-profit biotech group Aeras are to assess an experimental tuberculosis vaccine in "proof of concept" tests in Africa and India, marking a step forward in the hunt for new ways to prevent the killer disease.
The partners plan to launch a mid-stage Phase IIb clinical study in Kenya, South Africa and India next year, following successful initial tests with the GSK product, Aeras said on Wednesday.
back to top
---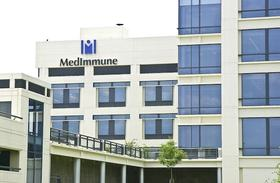 MedImmune said Tuesday it has inked a deal with two nonprofit cancer institutes that will advance three of the Gaithersburg biotech's antibodies through the clinic.
Under the deal, the Cancer Research Institute and the Ludwig Institute for Cancer Research, both based in New York, will conduct clinical trials of the early- and mid-stage therapeutics, each of which is designed to harness the body's immune system to target tumors. The trials will involve combinations of different immunotherapies.
back to top
---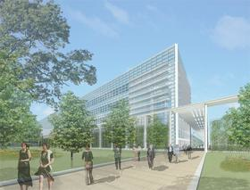 The National Capital Planning Commission has approved final details of the first phase of a $300 million intelligence campus being developed at the former National Geospatial-Intelligence Agency headquarters in Bethesda though additional details and plans still need to be worked out there.
NCPC Executive Director Marcel Acosta signed off on final portions of the project's first phase Sept. 28 including landscaping, site security and lighting for the multi-building project at 4600 Sangamore Road. The commission previously voted July 12 to approve the project on the condition that Acosta review the additional details.
back to top
---

This funding opportunity announcement (FOA) issued by National Heart, Lung, and Blood Institute (NHLBI) invites applications to conduct functional analyses of identified genetic variations related to heart, lung, blood and sleep phenotypes, using amenable in vitro or animal model systems. Exploratory/Developmental Phased Innovation (R21/R33) grant applications should identify and justify the genetic variants that they propose to test for functionality, the phenotype(s) the variants are associated with, and the functional measures that will be used to validate them. This FOA provides support for two years (R21 phase) for research planning activities and feasibility studies, followed by possible transition of up to three years of expanded research support (R33 phase). The total project period for an application submitted in response to this FOA may not exceed five years. This FOA requires measurable R21 milestones.
back to top
---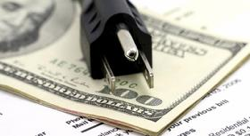 Angel investors funded 27,280 entrepreneurial ventures in the first half of this year, up nearly 4 percent from the number of businesses funded during the same time a year ago.
That's according to the Center for Venture Research at the University of New Hampshire. Angel investments in the first six months of 2012 totaled $9.2 billion, a 3 percent increase over the same period a year ago. The average deal size was $336,390.
back to top
---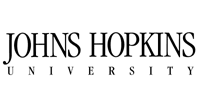 Iverson Genetic Diagnostics has entered into a licensing agreement with Johns Hopkins University School of Medicine for a molecular diagnostics test, designed to help physicians to assess cardiovascular risk in men and women, and infertility risk in women.
Under the agreement, Iverson gained marketing rights for the product which determines the healthy cholesterol fraction, HDL, and its partner protein, scavenger receptor class B type I (SR-BI).
back to top
---

When many people think of the National Capital region and the businesses that call it home, a handful of industries come to mind. Certainly the largest of which is government contracting.
Between the Pentagon and individual civilian agency headquarters, the Washington, D.C. region is home to a majority of the decision makers and influencers in the federal government. It's for this reason that contractors with a wide range of specialties, from professional services and staffing, to homeland security and technology, call the area within and around the Capital Beltway home. In addition to these contracting companies are the financial services and banking companies, legal firms and other organizations that service that industry.
back to top
---

With creative funding schemes picking up steam and nontraditional funders taking an interest in biotech, what can universities and start-ups expect in their right first-round financing structure? At the BIO Technology Transfer Symposium, a panel examined various funding sources as well as the factors that influence investment decisions and the ins and outs of early stage financing deals.
William Tucker, executive director, Innovation Alliances and Services, University of California Office of the President, moderated a discussion with:
Ron Lennox, partner with CHL Medical Partners; and
Dr. Heather M. Snyder, senior associate director with the Alzheimer's Association.
back to top
---

Maryland will be giving away $300,000 to promising entrepreneurs in a business competition.
The contest, called the InvestMaryland Challenge, is part of the state's venture capital initiative that raised $84 million for seed and early-stage companies earlier this year.
The competition's prize is $100,000 for the most impressive companies in three categories: information technology, life sciences and general.
back to top
---
This conference brings together small businesses, angel investors, venture capitalists, strategic partners, and business leaders from the biotech and pharmaceutical industries. It will feature presentations by top NHLBI SBIR- funded companies with innovative technologies on the brink of commercialization, an expert panel of investors, and opportunities for partnering and networking. Information about the NHLBI Office of Translational Alliances and Coordination, changes in the SBIR/STTR program re-authorization, and other funding opportunities and resources will be presented. NHLBI staff will be available to provide advice to applicants and awardees.
The NHLBI provides global leadership for research, training, and education to promote the prevention and treatment of heart, lung, blood, and sleep diseases and disorders and to enhance the health of allindividuals so that they can live longer and more fulfilling lives.
back to top
---