New Health Sciences has big plans.
The Bethesda biotech is eyeing a $310 million revenue stream after 2015 should its storage system for red blood cells pass its clinical trials. And CEO Martin Cannon envisions a potential stock sale of $30 million, should the company go public in the next few years.
Cannon was among the Maryland bioscience executives sharing their success stories, due in part to federal funding, during the National Heart Lung and Blood Institute's Innovation Conference on Monday at Johns Hopkins University's Rockville campus.
The gathering was hosted by BioHealth Innovation, a Rockville nonprofit private-public partnership that links bioscience companies and research institutions, and Prescience International of San Francisco.
back to top
---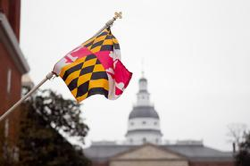 The Maryland Innovation Initiative on Monday named a new board chair and unveiled its first two programs designed to provide funding to support the commercialization of technologies at five universities in the state.
Robert Hallenbeck, vice president of BD Biosciences, has been appointed to chair of the organization. Patrick O'Shea, vice president and chief research officer at the University of Maryland, College Park has been named vice chair.
back to top
---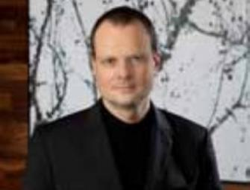 Synovex Corp., a drug developer, has raised $3.50 million, or 50 percent of a $7 million share offering, from five investors, according to an SEC filing.
Principals named in the filing by the Cambridge-based company are:
President Christopher Mirabelli of Cambridge, Mass.-based HealthCare Ventures LLC;
Director Doug Onsi of HealthCare Ventures LLC;
Director Rajeev Dadoo of SROne, the venture arm of GlaxoSmithKline with offices in Conshohocken, Pa.;
Director Ron Laufer of Gaithersburg, Md.-based MedImmune Ventures; and
Director Isai Peimer of MedImmune Ventures
back to top
---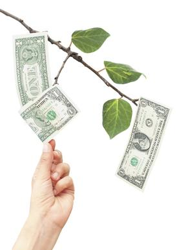 Maryland, Virginia and the District raised a collective $215.7 million in venture funding in the third quarter, slipping from the $245.7 million raised in the same period last year, according to PricewaterhouseCoopers LLP's MoneyTree report.
The bulk of last quarter's total came from six deals in the double-digit millions, led by the $50 million investment in Columbia, Md.-based Tenable Network Security Inc. by Accel Partners. The quarter saw a marginal boost from the three months prior, during which companies pulled in $206 million (or, $202 million, according to PWC's updated data, which is sometimes revised slightly from quarter to quarter).
back to top
---

Friday, November 2, 2012
The Gateway to Innovation, a partnership between the Montgomery County Department of Economic Development and the Federal Laboratory Consortium for Technology Transfer presents:
Innovation 2 Commercialization: Making Tech Transfer Count!
The full-day conference will provide attendees with the opportunity to:
Learn from three panels focusing on Commercialization, Innovation, and Financing;
Speak with exhibitors from federal and academic tech transfer offices, business resources, educational programs, and funding resources;
Conduct on-site 'MeetUps'; and
Join in some great networking!
back to top
---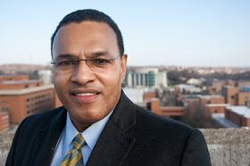 University of Maryland, Baltimore County is creating a "Cyber Scholars" program with a $1 million grant from the Northrop Grumman Foundation.
Beginning in 2013, the program will award scholarships, internships and opportunities for advanced research to the 15-20 students selected annually to participate. The program will aim to address cyber security workforce shortages by drawing more women and minorities to the industry, UMBC President Freeman Hrabowski said Wednesday.
back to top
---

The National Heart, Lung, and Blood Institute intends to promote a new initiative by publishing a Funding Opportunity Announcement (FOA) to solicit applications for research on trauma-induced coagulopathy (TIC). The purpose of the Trans Agency Research Consortium for Trauma-Induced Coagulopathy (TACTIC) FOA is to support a single multi-component basic collaborative Research Program to conduct a hypothesis-driven study of trauma-induced coagulopathy. Through this initiative, the National Heart, Lung and Blood Institute and the Department of Defense (DoD) are in partnership to form a consortium with the Research Program to address TIC by linking clinical investigators involved with ongoing DoD funded trauma-related clinical trials with the Research Program scientists who will have the unique opportunity to utilize patient samples in their basic research in TIC.
back to top
---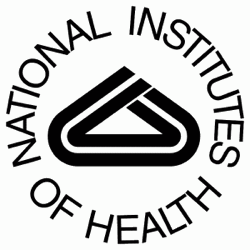 The purpose of this Notice is to announce the availability of a Commercialization Assistance Program (CAP) for NIH SBIR and STTR Phase II awardees. Now in its ninth year, this program is designed to help NIH SBIR and STTR Phase II awardees transition their developed products into the marketplace. Through a contract with Humanitas, Inc. of Silver Spring, MD with a sub-contract to Larta Institute of Los Angeles, CA, the CAP will provide early stage companies with individualized assistance toward accomplishing their commercialization goals.
The 2012-2013 CAP will begin in December 2012 and will conclude at the end of August 2013. With two distinctive tracks, the program offers customized assistance to meet the specific needs of both early stage and seasoned companies: Commercialization Training Track (CTT), and Accelerated Commercialization Track (ACT). Each is different in their objectives and outcomes.
back to top
---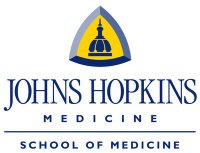 Singer Art Garfunkel, a real estate magnate and an investor are putting $2 million in gold bullion on the line to inspire researchers to cure blindness by 2020, establishing through Johns Hopkins Medicine one of the world's largest prizes for a scientific advancement.
The men, one-time roommates at Columbia University, intend for the prize to trigger research into the variety of diseases that cause blindness — 80 percent of which are preventable — in 39 million people around the world.
Dr. Peter McDonnell, director and ophthalmology professor at the Wilmer Eye Institute at Johns Hopkins, said Friday that the time between this week's announcement and the day the prize will be awarded is exactly the same period, 2,978 days, from President John F. Kennedy's challenge to put a man on the moon and Neil Armstrong's first steps on its surface.
back to top
---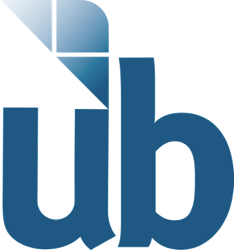 Entrepreneurship: It's a buzzword on a lot of college campuses, in executive boardrooms, and among venture capitalists, franchisers, advocates and believers in the American dream of self-sufficiency and inventiveness that pays off. But really—what is it?
At the University of Baltimore's Merrick School of Business, entrepreneurship is being redefined—it's no longer enough to claim to be an entrepreneur as a result of an affinity for creativity, or an impulse to start projects with the hope that they bear fruit. Today's entrepreneur—and tomorrow's business leader—is intensely focused on business basics, like competitive pricing, financial forecasting, IT and human resources, and is fusing those skills with the kind of innovation that can prove to be a game changer.
back to top
---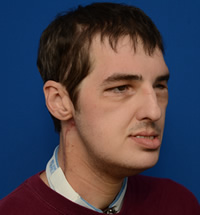 The University of Maryland released details today on the recovery of Richard Lee Norris, the 37-year-old man who received the most extensive full face transplant completed to date seven months ago. Norris, of Hillsville, Virginia, was injured in a 1997 gun accident, losing much of his upper and lower jaws as well as his lips and nose. The transplant surgery, completed on March 20, 2012 at the University of Maryland Medical Center, included replacement of both jaws, teeth, tongue, and skin and underlying nerve and muscle tissue from scalp to neck.
"For the past 15 years I lived as a recluse hiding behind a surgical mask and doing most of my shopping at night when less people were around," says Norris. "I can now go out and not get the stares and have to hear comments that people would make. People used to stare at me because of my disfigurement. Now they can stare at me in amazement and in the transformation I have taken. I am now able to walk past people and no one even gives me a second look. My friends have moved on with their lives, starting families and careers. I can now start working on the new life given back to me."
back to top
---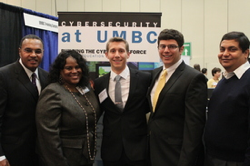 The University of Maryland, Baltimore County (UMBC) and the Northrop Grumman Foundation today announced they are partnering to launch the UMBC Cyber Scholars program, which is to be housed in the university's new Cybersecurity Center, and run in partnership with the UMBC Center for Women in Technology. This new initiative is an extension of an already-strong partnership in cyber-related activities that has developed between UMBC, the foundation and Northrop Grumman, and includes the Cync program, a start-up business incubator dedicated to cultivating companies that develop innovative solutions to counter the global cyber threat.
back to top
---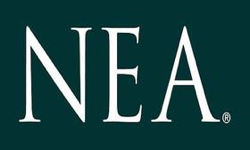 Chevy Chase-based venture capital firm New Enterprise Associates is opening an office in Chicago and is making another investment in a Chicago-area startup.
NEA, which says it has been investing in Chicago businesses for more than 25 years, led a $35 million investment in online and mobile payment company Braintree Payment Solutions LLC.
back to top
---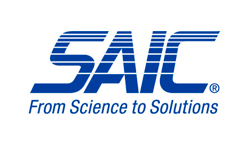 Science Applications International Corp. has won a $13 million contract to provide modeling support to the Naval Health Research Center.
This is the company's second contract award with the Naval Health Research Center in just two days. Yesterday, the company was awarded $24 million toward research that will account for the physiological and psychological health of soldiers in extreme conditions.
back to top
---

Lockheed Martin will host top performing Science, Technology, Engineering and Mathematics (STEM) high school students in two sessions today at its NexGen Cyber Innovation & Technology Center to promote cyber security careers and education, and to learn safe online practices through a series of interactive workshops.
By introducing Maryland high school students to cyber security at its Third Annual Cyber Security Awareness Day event, Lockheed Martin hopes to influence students to choose a career in cyber security and consider universities with a cyber security curriculum. This will help to fill the Bureau of Labor Statistics projected 65,700 new cyber security jobs between 2010 and 2020.
back to top
---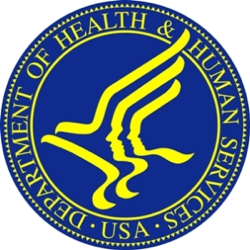 The Department of Health and Human Services (HHS), including NIH, operates under a Continuing Resolution (CR) (H. J. Resolution 117) that was signed by President Obama as Public Law 112-175 on September 28, 2012. The CR continues government operations through March 27, 2013 at the FY 2012 level plus 0.6 percent.
Until FY 2013 appropriations are enacted, NIH will issue non-competing research grant awards at a level below that indicated on the most recent Notice of Award (generally up to 90% of the previously committed level). This is consistent with our practice during the CRs of FY 2006 - 2012. Upward adjustments to awarded levels will be considered after our FY 2013 appropriations are enacted but NIH expects institutions to monitor their expenditures carefully during this period. All legislative mandates that were in effect in FY 2012 remain in effect under the CR, including the salary limitation set at Executive Level II of the Federal Pay Scale ($179,700), which was effective with grant awards with an initial Issue Date on or after December 23, 2011 (see NOT-OD-12-034 and NOT-OD-12-035).
back to top
---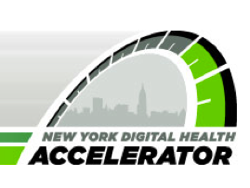 One of the toughest hurdles for health IT start-ups is getting in front of customers. Doctors are reluctant to pay, and sales cycles at hospitals can take months. Entrepreneurs often inspired by a negative personal experience, and moved to fix the problem, find later that their product doesn't fit the hospital's "workflow," or offers no incentive for doctors to adopt it.
The New York Digital Health Accelerator helps health IT entrepreneurs address those issues. Today, it announced its inaugural class of 8 start-ups, winnowed down from 250 applicants. They were selected not only by investors, but also by 22 New York-based hospitals and clinics, including Maimonides Medical Center, Continuum Health Partners, and Adirondack Health Institute. Those health care providers have also hand-picked the start-ups they want to work with to test their product.
back to top
---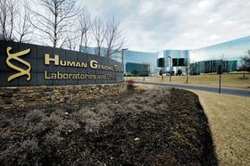 Human Genome Sciences Inc. plans to cut an additional 97 positions in Rockville later this year, and more layoffs could be on the way, the biotech company told the state's labor department on Wednesday.
The jobs to be eliminated are part of an ongoing internal restructuring plan, according to the notice with the Maryland Department of Labor, Licensing and Regulation. The layoffs will begin on Dec. 15.
back to top
---