GlycoMimetics, Inc., a clinical-stage biotechnology company developing a new class of glycobiology-based therapies for a broad range of indications, announced today that preclinical data related to its lead drug candidate, GMI-1070, has been published in the current issue of Nature Medicine. The paper describes a new function of E-selectin related to the cycling of hematopoetic stem cells in the bone marrow. Hematopoetic stem cells are multipotent stem cells that give rise to many blood cell types. In the paper, authors highlight how genetically knocking-out E-selectin, or treatment with GMI-1070, protects these stem cells from some of the toxic effects of chemotherapy.
back to top
---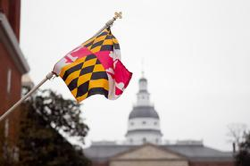 The Maryland Innovation Initiative on Monday named a new board chair and unveiled its first two programs designed to provide funding to support the commercialization of technologies at five universities in the state.
Robert Hallenbeck, vice president of BD Biosciences, has been appointed to chair of the organization. Patrick O'Shea, vice president and chief research officer at the University of Maryland, College Park has been named vice chair.
back to top
---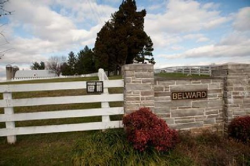 A judge ruled Thursday in favor of Johns Hopkins University in a years-long dispute over land slated to be used for a "Science City" in Germantown.
The university has been embattled with the family of Elizabeth Beall Banks, who sold the university her Belward Farm in 1989.
Montgomery County Circuit Court Judge Ronald B. Rubin ruled that Johns Hopkins could lease out portions of Belward Farm. Banks' family had argued the university was leasing too much of the farm and not using it for its original intent as a space for the university to establish a research facility.
back to top
---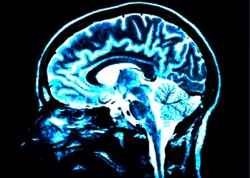 After carrying out a frustrating brain surgery in January of 2008, neurosurgeon J. Marc Simard found himself sitting in a cafe, contemplating a problem.
Deep-tumor brain surgeries were complex and unguided — some picked up too much brain material while others picked up too little, he thought. A few tables away from the University of Maryland, Baltimore, researcher sat two other scientists: university mechanical engineering professor Jaydev Desai and UMB diagnostic radiology and nuclear medicine professor Rao Gullapalli. They met, and over cups of coffee and the collision of two worlds — the medical-heavy UMB and this engineering-heavy university — they discussed potential solutions.
back to top
---
QIAGEN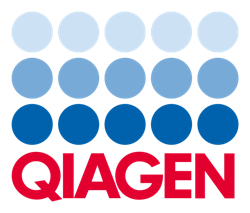 and Bayer HealthCare today announced a collaboration agreement for the development and commercialization of companion diagnostics paired with novel Bayer HealthCare drugs, initially to enhance the treatment of various solid tumors. Companion diagnostics are tests that unlock molecular information from each patient's tumor genome to guide treatment decisions with medications for cancers or other diseases. The parties will also collaborate on the development of novel technologies for patient profiling which may result in innovative research-use-only products for exploratory and translational medicine. Financial details were not disclosed.
The targeted companion diagnostics will be designed to run on the QIAsymphony family of automated instruments, which is transforming laboratory workflows and helping disseminate standardized, regulator-approved diagnostics.
back to top
---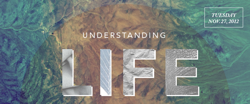 Bioscience Research & Technology Review Day is a special event that features research talks, presentations, mini-symposia, and demonstrations by university scientists. The program provides a unique opportunity for executives and professionals in industry and government to:
Discover the most recent advances in bioscience and biotechnology at the University of Maryland
Promote the potential for academic-industry-government collaboration
Meet University scientists and interact with graduate student researchers
Network with colleagues who share an interest in the promotion of bioscience and the bioscience industry
Recruit employees and investigate job opportunities
back to top
---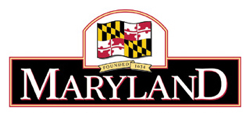 Young companies in Maryland, Washington and Northern Virginia raised 14 percent less venture capital funding in the third quarter than they did last year during the same period, according to a new report from PricewaterhouseCoopers.
Mid-Atlantic companies attracted $215.7 million from venture capitalists from July to September, compared with $245.7 million in the same period last year, the report showed. The regional decline mirrored a national one. Nationwide, $6.5 billion was invested in companies, down 11 percent from the third quarter last year.
back to top
---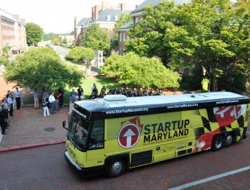 Back in September, a brightly-colored "Startup Bus" toured Maryland, encouraging entrepreneurs to come out of the woodwork to put together business plans and pitch their startup ideas.
And they did. Startup Maryland accumulated 168 video pitches from its bus tour around the state, and they are all on Youtube, on the Startup Maryland channel.
back to top
---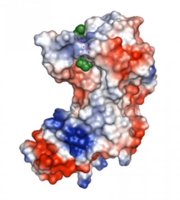 Researchers at Johns Hopkins have figured out the three-dimensional shape of the protein responsible for creating unique bonds within the cell wall of the bacteria that cause tuberculosis. The bonds make the bacteria resistant to currently available drug therapies, contributing to the alarming rise of these super-bacteria throughout the world.
With the protein structure in hand, the scientists say, drug designers have a clear way forward for weakening the cell wall and killing these deadly bacteria. Their results are reported in a paper published online Oct. 25 in Structure.
back to top
---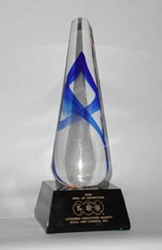 A gigantic patent deal by AOL, Microsoft and Facebook was one of five extraordinary intellectual property licensing deals that received Licensing Executives Society, (U.S.A. and Canada) 2012 Deals of Distinction™ Awards during the Society's Annual Meeting today.
Now in their 8th year, the awards are presented annuallyto companies that orchestrate the most outstanding IP-based licensing and business deals in five industry sectors including: High Technology; Chemicals/ Energy/ Environment and Materials; Industry-University-Government Interface; Life Sciences; and Consumer Products. Here are details on the winning deals:
back to top
---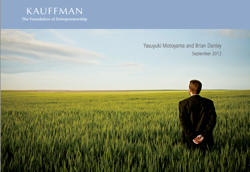 While Silicon Valley, Austin and other traditional high-tech hotbeds are considered cities with high-growth companies, new Kauffman Foundation research shows that innovations can come from a wide range of sectors and regions. The Ascent of America's High-Growth Companies: An Analysis of the Geography of Entrepreneurship examined the number of Inc. 500 firms by state and analyzed them over 30 years. It found that since the 1990s there is a huge complex of fast-growing firms in the D.C. area. Several states, including Virginia, Maryland, and Massachusetts, have remained in the top 10, while Washington, D.C., and Utah are rising stars.
back to top
---

The new SBIR/STTR Reauthorization Law (buried in the National Defense Authorization Act for Fiscal Year 2012) made a number of radical changes in these programs - many of them harmful. The extent of the harm will not finally be known until the SBA finalizes its Policy Directive, which carries the force of law. The SBA has published what it calls AFinal policy directive with request for comments@ in the Federal Register Volume 77, Number 151 (Monday, August 6, 2012). But it is really not Afinal@ as 1) the comments requested therein have yet to be dealt with and 2) the document itself postpones finalizing some of the more difficult decisions to the end of this year. Nonetheless, we can determine many of the implications now.
back to top
---

Join us as we recognize 2012 Inc. 500 Fastest Growing Companies in Maryland and learn about InvestMaryland.
Network with Maryland's Fastest Growing Companies and established industry leaders
Learn about new business funding opportunities in Maryland
Connect with the Governor's Commissioners on Small Business and Economic Development
back to top
---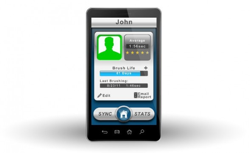 Kaiser Permanente is joining Mayo Clinic, KPCB, Genentech, UnitedHealth and others as a partner of digital health accelerator Rock Health, which revealed a new class of fresh-faced startups today.
The 14 companies selected for Rock's fourth class get access to mentorship, office space, operational support and the option of $100,000 in investment. Not surprisingly, they represent some of the latest trends we're seeing in the digital health space.
back to top
---

Chinese CRO WuXi AppTec has opened a biologics manufacturing plant in Shanghai that will initially serve a joint venture it has with AstraZeneca ($AZN) to develop an IL-6 inhibitor to treat rheumatoid arthritis and autoimmune disorders that is being developed for the Chinese market.
While providing few details of the new facility, the company claims that it is the first biologics plant in China to meet GMP standards for the U.S. and EU as well as China, and is the first biologics plant in the world to use all disposable technology.
back to top
---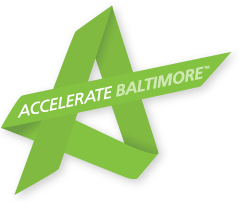 Have a great idea? Looking for seed money and resources to bring your technology to market? AccelerateBaltimore can help you!
AccelerateBaltimore™ is an initiative of Emerging Technology Centers, Baltimore's award winning incubator, and Abell Foundation. Our goal is to close the gap between innovative ideas and getting to market by providing the seed capital, resources, mentors, potential partners and a coworking space.
We are looking for 6 startup companies that use modern technologies to create new business solutions that can be brought to market in 3 months.
back to top
---

Researchers from Australia and U.S. biotech company GlycoMimetics Inc. have reported new insights into how blood stem cells are activated by selectins, and how blocking that activation may be able to protect them from the effects of chemotherapy and radiation.
back to top
---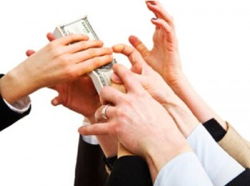 The third and last presidential debate had few healthcare moments, but one issue that was raised did have some relevance, particularly for any healthcare and life science companies that have benefited from government funding. Should government back companies or should government stick to research grants?
The clearest example of healthcare companies that have benefited from federal dollars is the HITECH Act's EHR Incentive Program. It provides incentive payments to eligible professionals and hospitals to implement certified electronic health records technology that conforms to Meaningful Use requirements.
back to top
---
Startups offering everything from personalized nutrition and pregnancy apps to live online fitness instruction and a smart, souped-up toothbrush are among the members of Rock Health's latest class of companies.
The San Francisco-based health tech accelerator on Thursday announced its fourth class of 14 startups, saying that it accepted less than 3 percent of the applicants.
The accelerator said this seasons' applicant pool included more companies with hybrid hardware/software models, which is reflected in a couple of the startups selected to be part of the class.
back to top
---