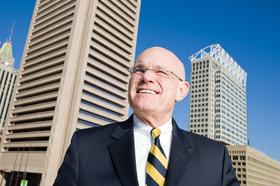 Slowly but surely, Maryland is changing its image from a state primarily focused on research to one where scientists can put their ideas into actual commercial products, executives and public officials said during a first-time conference on technology transfer in Rockville.
"There has been a transformation," said Richard Bendis, president and CEO of BioHealth Innovation, a private-public partnership focusing on helping commercialize life sciences innovations in Central Maryland.
back to top
---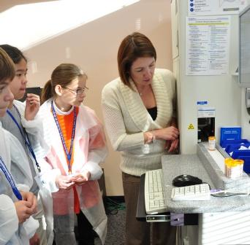 Learning CPR was the best part of Anne Selby's day on Oct. 26. For her classmate Daniel Aguilar, it was learning how to operate robotic limbs.
Anne said when she grows up, she wants to be a nurse or a teacher. Daniel said he wants to be a mechanic.
The seventh-graders at Forest Oak Middle School viewed Frontiers in Science and Medicine Day, which took place at the Universities at Shady Grove in Rockville, as an exciting learning experience outside the classroom.
back to top
---

MedImmune, the global biologics arm of AstraZeneca PLC operating through various affiliates in the AstraZeneca Group, has approximately 5,500 full-time employees and contractors worldwide and is headquartered in Gaithersburg, Maryland. MedImmune is a $1 billion corporation with plans and aspirations to be a $10 billion corporation by 2020. TEKsystems has been a MedImmune partner since 2001.
Project Overview Following its acquisition by AstraZeneca, MedImmune decided to reallocate, and in some cases eliminate, a variety of roles in its IT department in favor of outsourcing a few key IT support functions to an alternative vendor. This change left MedImmune with a very small technical staff mostly comprised of service delivery managers tasked with managing the outputs from the vendor.
back to top
---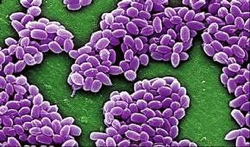 GlaxoSmithKline, the new owner of Rockville's Human Genome Sciences, cleared a significant regulatory hurdle last week when a Food and Drug Administration advisory panel overwhelmingly recommended that its anthrax treatment be approved.
Under a federal contract, HGS began work on raxibacumab, which it brands ABthrax, shortly after the anthrax attacks in September 2001 that infected 11 people, killing five of them.
back to top
---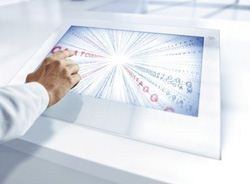 QIAGEN N.V. has announced the first product launches in its initiative to advance routine workflows in next-generation sequencing (NGS) applications. At the annual meeting of the American Society of Human Genetics (ASHG) in San Francisco, QIAGEN will present four new products that improve critical sample preparation processes in the pre-analytical phase of next-generation sequencing. At ASHG, QIAGEN also will provide an outlook on additional pre-analytical products under development for advanced NGS workflow solutions, which are planned for launch in early 2013.
The QIAGEN pre-analytical products are "universal," compatible with any NGS platform in the market and functional in a wide range of NGS applications. They represent the first launches in the QIAGEN initiative unveiled earlier this year, which aims to integrate sample preparation products and novel assay technologies into complete workflows for next-generation sequencing.
back to top
---

Applications Deadline EXTENDED: November 14, 2012 Program Selection: November 21, 2012
What is CAP?
The NIH Commercialization Assistance Program (CAP) is a specialized technical assistance program for SBIR/STTR Phase II awardees. CAP is designed to help promising small life science companies develop their commercial businesses and transition their SBIR/STTR - developed technologies into the marketplace.
Assisting small businesses is a top priority for the NIH in ensuring the success of the SBIR/STTR programs and maximizing the agency's investment. Since the program's inception in 2003, NIH has provided approximately 700 participants with individualized assistance toward accomplishing their commercialization goals. This is achieved through training workshops, individual mentoring and consulting sessions, as well as public events in which companies present their technologies to the investment community, potential strategic partners and licensees.
back to top
---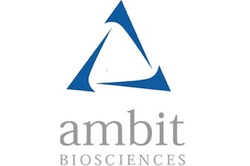 Ambit Biosciences Inc. has closed a $25 million of a new $50 million financing, the company announced. Existing investor OrbiMed Advisors led the financing with participation from other existing investors including Aisling Capital, Apposite Healthcare,Roche Ventures, GrowthWorks, MedImmune Ventures, Forward Ventures, GIMV, and Radius Ventures. Ambit is a biopharmaceutical company developing "small molecule kinase inhibitors" for the treatment of cancer, inflammatory disease and other conditions.
"2012 has been a pivotal year of progress for Ambit, and this financing is a reflection of that progress and the momentum we have built as a team," said Michael Martino, President and CEO of Ambit. "We've received the data from our large, 333 patient Phase 2 trial of quizartinib in patients with relapsed/refractory AML, and we are excited to present that data at ASH in Atlanta in December. We've refocused and prioritized our work on earlier stage pipeline assets, including our oral JAK2 and CSF1R inhibitor programs, and re-energized the team. This financing, with OrbiMed Advisors leading a round in which all existing investors participated, is a strong vote of confidence in our direction and provides the resources to accelerate our progress in 2013.""
back to top
---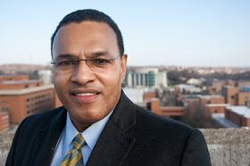 Being one of the top institutions for higher education in the nation is something the UMBC community prides itself on. To continue along the ambitious path UMBC has already made, President Freeman A. Hrabowski III has created the Fund for Innovation Competition.
"I anticipate the advancements proposed will reflect the long standing dedication and commitment of our faculty to support the success of students" said Philip Rous, Provost and Senior Vice President of Academic Affairs. Rous, along with other UMBC administration officials, has worked hard organizing and developing the framework for the competition.
back to top
---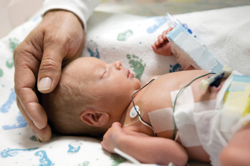 Gaithersburg-based MedImmune is the global biologics arm of AstraZeneca PLC, with approximately 3,500 employees worldwide.
MedImmune's Synagis® product is the first monoclonal antibody approved for the prevention of an infectious disease, as well as the first such drug to be safely used in children.
Synagis® prevents a serious lower respiratory tract disease caused by the respiratory synctial virus (RSV), prominent in the Northern Hemisphere during the winter months. RSV is the most common respiratory infection for infants and children. Approximately 50 percent of all infants are infected with RSV during their first year of life; nearly all children have been infected at least once by the time they reach their second birthday.
back to top
---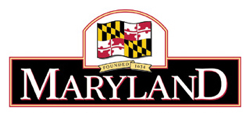 Running a company that processes credit card information can help an executive keep his finger on the pulse of the economy.
Hossein Noshirvani has enjoyed this perspective for eight years while managing Motionsoft, a Rockville company that provides membership management services for health clubs.
"There's been a nice upward trend in both the economy and memberships within the last year," said Noshirvani, whose company's sales have improved to the point that it requires more employees.
back to top
---

The Maryland Stem Cell Research Commission (Commission) announced today that it has received the 2012 Excellence in Technology-Based Economic Development (TBED) Award from the State Science and Technology Institute (SSTI). This award, presented at SSTI's 16th annual conference in Atlanta, recognizes the Maryland Stem Cell Research Fund (MSCRF) programs for providing competitive grants to public and private entities, advancing cutting-edge research and technology, leveraging state funds, and developing strong economic growth in the life sciences sector. The Excellence in TBED Award follows a national competition to identify the most effective and innovative approaches to building tech-based state and regional economies. The MSCRF is one of only six agencies nationwide to have received this prestigious award.
The MSCRF, which is administered by the Maryland Technology Development Corporation (TEDCO), received this award in the "Expanding the Research Capacity" category for its best practice models in technology-based economic development. MSCRF funding supports a variety of grant programs for stem cell research in Maryland, with the dual goal of developing new medical strategies for the prevention, diagnosis and treatment of human diseases and spurring economic development in the State.
back to top
---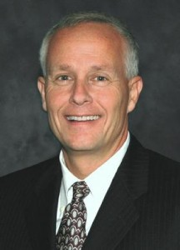 SAIC has won several contracts this quarter totaling approximately $242 million from the government and commercial healthcare industry, the company announced today.
"This has been an important quarter for our health solutions team, as we work to unify our commercial healthcare teams and leverage their skills across both the commercial and federal markets," said Steve Comber, SAIC senior vice president and health solutions business unit general manager.
back to top
---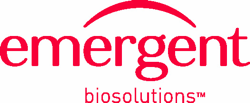 Rockville-based Emergent BioSolutions Inc. said Thursday it plans to develop or acquire three specialty products in biodefense and other markets by 2015, part of a blueprint for diversifying beyond its bread-and-butter anthrax vaccine.
Emergent mapped out a growth plan that calls for annual product revenue of more than $500 million and three-year net income growth of more than 15 percent. Central to this plan is shifting its effort to the late end of its pipeline and paring down early stage research that doesn't have an outside funding stream. The biotech also said it would "acquire synergistic revenue generating products in biodefense and other specialty markets."
back to top
---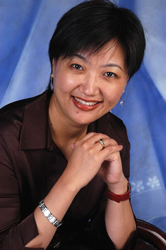 Since leaving China over two decades ago, I have been amazed at the scale and speed of the physical transformation the country is undergoing. Every time I visit, I feel less familiar with my native land, which is experiencing what may be the most rapid positive transformation of any country in human history. The last three decades have seen explosive change.
It occurred to me during a recent delegation trip to China that beneath the most modern-looking skyscrapers and the most impressive public infrastructures, buildings that Americans can only dream of, is a culture of learning that has propelled the country to be a global giant.
back to top
---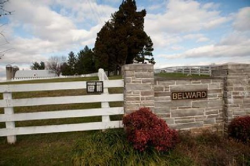 A judge ruled Thursday in favor of Johns Hopkins University in a years-long dispute over land slated to be used for a "Science City" in Germantown.
The university has been embattled with the family of Elizabeth Beall Banks, who sold the university her Belward Farm in 1989.
Montgomery County Circuit Court Judge Ronald B. Rubin ruled that Johns Hopkins could lease out portions of Belward Farm. Banks' family had argued the university was leasing too much of the farm and not using it for its original intent as a space for the university to establish a research facility.
back to top
---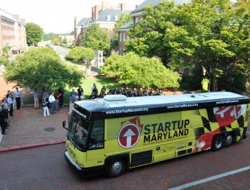 Back in September, a brightly-colored "Startup Bus" toured Maryland, encouraging entrepreneurs to come out of the woodwork to put together business plans and pitch their startup ideas.
And they did. Startup Maryland accumulated 168 video pitches from its bus tour around the state, and they are all on Youtube, on the Startup Maryland channel.
back to top
---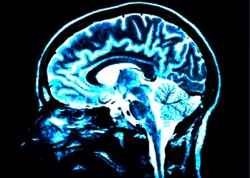 After carrying out a frustrating brain surgery in January of 2008, neurosurgeon J. Marc Simard found himself sitting in a cafe, contemplating a problem.
Deep-tumor brain surgeries were complex and unguided — some picked up too much brain material while others picked up too little, he thought. A few tables away from the University of Maryland, Baltimore, researcher sat two other scientists: university mechanical engineering professor Jaydev Desai and UMB diagnostic radiology and nuclear medicine professor Rao Gullapalli. They met, and over cups of coffee and the collision of two worlds — the medical-heavy UMB and this engineering-heavy university — they discussed potential solutions.
back to top
---

A new guide funded by the Agency for Healthcare Research and Quality (AHRQ) "Designing Consumer Health IT: A Guide for Developers and Systems Designers" presents suggested recommendations for designers and developers of consumer health IT products. Recommendations included are either general guidance for designers and design teams that can be applied to the process of designing and developing a product; or specific to a design phase such as idea generation, identification of end users, testing and commercialization. The guide presents results of an environmental scan and grey literature review; and expert interviews to improve consumer health IT design in order to increase effective use of consumer health IT. Select to access this report (PDF file, 299 MB), http://healthit.ahrq.gov/developmentmethodsguide.
back to top
---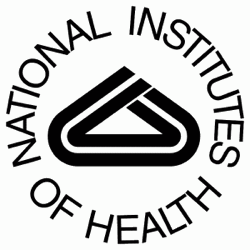 National Institutes of Health (NIH) Director Francis Collins debuted his new NIH Director's Blog last week. The blog, he wrote, is designed to "highlight new discoveries in biology and medicine that I think are game changers, noteworthy, or just plain cool." Posts so far have featured video from a recent "Celebration of Science" event held at NIH and information about the Human Connectome Project, an NIH-funded project created to map the brain's neural connections.
back to top
---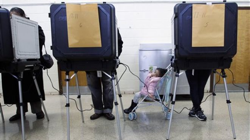 Undocumented immigrants will begin paying in-state tuition rates at Maryland public colleges and universities in the wake of voters' overwhelming support of the policy Tuesday at the ballot box.
Thirteen other states have adopted measures similar to the Maryland Dream Act, but it is the first of its kind to have survived a statewide popular vote.
back to top
---
J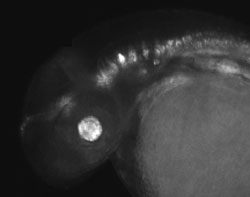 ohns Hopkins researchers have succeeded in teaching computers how to identify commonalities in DNA sequences known to regulate gene activity, and to then use those commonalities to predict other regulatory regions throughout the genome. The tool is expected to help scientists better understand disease risk and cell development.
The work was reported in two recent papers in Genome Research, published online on July 3 and Sept. 27.
"Our goal is to understand how regulatory information is encrypted and to learn which sequence variations contribute to medical risks," says Andrew McCallion, Ph.D., associate professor of molecular and comparative pathobiology in the McKusick-Nathans Institute of Genetic Medicine at Hopkins. "We give data to a computer and 'teach it' to distinguish between data that has no biological value versus data that has this or that biological value. It then establishes a set of rules, which allows it to look at new sets of data and apply what it learned. We're basically sending our computers to school."
back to top
---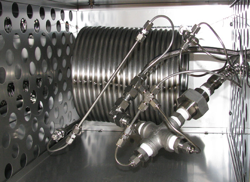 Despite the huge amounts of money that the pharmaceutical industry spends on drug discovery, it is notoriously old-fashioned in how it actually makes its products. Most drugs are made in batch processes, in which the ingredients, often powders, are added in successive and often disconnected steps. The process resembles a bakery more than it does a modern chemistry lab. That could be about to change.
This summer, a team of researchers from MIT and Swiss pharmaceutical company Novartis proved that a continuous production line that integrated several new chemical processes and equipment specially designed for the project could make a higher quality drug faster, and in a less wasteful manner. This more nimble method may even create more opportunities in early drug discovery. In their continuous-manufacturing process, raw ingredients are fed into a parade of heaters, spinners, extractors, and sensors that relay the intermediates through chemical reactions. At the end, round, coated pills fall out.
back to top
---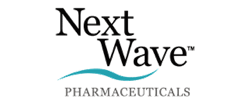 Medical innovation is the key to addressing the big unmet needs in neurodegeneration, metabolic and heart disease, cancer, among many other conditions. Not only do new therapeutics and devices aimed at this diseases offer clinical promise, but they also can provide significant health economics benefits.
This combination – clinically meaningful advance coupled with sound economics – is what those of us in the life science R&D funding ecosystem focus on every day. On the venture side, figuring out how to generate returns from medical advances requires us to innovate both with regards to products and business models.
back to top
---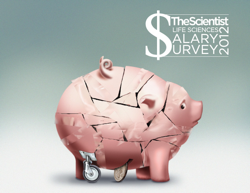 Salaries hinted at a recovery last year after a noticeable dip in 2010—the first-ever drop in The Scientist's 10-year history of surveying the life science community. But this year, salaries remained relatively flat overall compared with 2011, and even regressed in some areas. In contrast to the steady growth observed in The Scientist's Salary Survey since 2001, the past few years stand out as a distinct plateau, with 2012 median total earnings (salaries plus fees, bonuses, and profit sharing) of $87,000 falling just below the $90,000 our readers reported in 2009. However, the overall flatness in the 2012 median earnings disguises big changes across sectors and regions of the country.
This year's high-scoring disciplines included bioengineering, biophysics, and food/nutrition science. Earnings in traditional research specialties, on the other hand, took a significant hit: median total compensation for researchers in endocrinology dropped by more than $30,000 from 2011, systems biologists' take-home pay dipped by $38,500, and those in cancer/oncology took home some $15,000 less than median earnings last year.
back to top
---

A University of Maryland study projects that Washington, D.C., city and federal property could suffer billions of dollars in damage if sea level rise from global warming increases over the next century. Potential for significant damage will be even greater in the event of extreme weather like Hurricane Sandy.
The study by Civil and Environmental Engineering Professor Bilal Ayyub, Haralamb Braileanu and Naeem Qureshi, of the Clark School of Engineering's Center for Technology and Systems Management, looks at possible long term effects of projected sea level rise on Washington, D.C. real-estate property and government infrastructure. They conclude that over the next 100 years, continuing sea level rise could cause damages of more than $24.6 billion to Washington's commercial property, museums, and government agencies.
back to top
---