back to top
---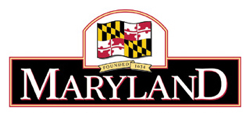 Maryland is the nation's second best educated state with 36.9 percent of its population aged 25 or over holding a bachelor's degree or higher, 24/7 Wall St. reported, citing data from the U.S. Census Bureau's' American Community Survey.
Additionally, 16.5 percent of the population holds a graduate or professional degree of some kind, ranking only behind Massachusetts, the business news site said.
back to top
---

Commemorating a year that positioned Maryland as a national leader in the innovation economy, DBED has released its FY 2012 Annual Report. Highlights include the continued progress of InvestMaryland, the passage of the Maryland Innovation Initiative, successful trade missions to India and Asia, and the development of interactive tools for businesses including a mobile-friendly website, an online site selection database, an interactive map and Finance Tracker. DBED helped create or retain more than 7,335 jobs and leveraged $661 million in capital investment through 111 projects. In addition, Maryland visitors spent $13.1 billion on travel expenses and the Maryland State Arts Council awarded more than $11 million in grants.
back to top
---

As part of today's Maryland Entrepreneur Expo 2012 hosted by TEDCO, Maryland Department of Business and Economic Development (DBED) Secretary Christian S. Johansson announced that the State has invested $1.1 million in three start-up companies through the InvestMaryland program. Rockville-based Maxtena will receive a $560,000 investment, and two Baltimore companies – Bambeco and PathSensors – will receive investments of $400,000 and $200,000, respectively. The investments are among the first made through the State's $84 million venture capital program. The first investment was $250,000 to Bethesda-based Brainscope in September.
"When we make strategic investments in cutting-edge companies like Maxtena, PathSensors and Bambeco, we are strengthening Maryland's leadership in the Innovation Economy," said Governor Martin O'Malley. "With a total of $84 million to invest in the State's best and brightest start-ups, we are stimulating our economy and creating jobs not just for today, but for generations to come."
back to top
---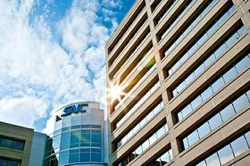 McLean-based SAIC Inc., which said in August it would split its operations into two separate, publicly traded companies, says current chief executive John Jumper will continue to head the national security and health and engineering business, the larger of the two new companies.
SAIC insider Tony Moraco, who currently heads SAIC's intelligence, surveillance and reconnaissance business, will be chief executive of the newly formed government technical services and enterprise IT business.
back to top
---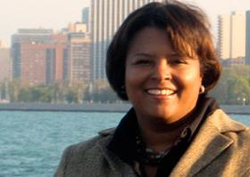 Brenda McKenzie, a high-ranking economic development official in Boston, is expected to be named on Monday as the next president of the Baltimore Development Corp., according to multiple sources.
McKenzie joined the Boston Redevelopment Authority in 2008 and is currently the agency's director of economic development. Prior to her time in Boston, she managed government and external affairs in Starbucks Coffee Co.'s corporate social responsibility division. McKenzie also spent 11 years working in city government in Chicago, rising to the role of deputy commissioner of the Chicago Planning and Development Department.
back to top
---
Applications Deadline EXTENDED: November 14, 2012 Program Selection: November 21, 2012
What is CAP?
The NIH Commercialization Assistance Program (CAP) is a specialized technical assistance program for SBIR/STTR Phase II awardees. CAP is designed to help promising small life science companies develop their commercial businesses and transition their SBIR/STTR - developed technologies into the marketplace.
Assisting small businesses is a top priority for the NIH in ensuring the success of the SBIR/STTR programs and maximizing the agency's investment. Since the program's inception in 2003, NIH has provided approximately 700 participants with individualized assistance toward accomplishing their commercialization goals. This is achieved through training workshops, individual mentoring and consulting sessions, as well as public events in which companies present their technologies to the investment community, potential strategic partners and licensees.
---
back to top
---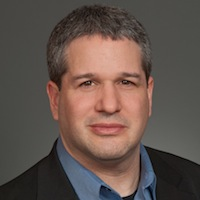 What happens when the FDA approval process slows down and imposes higher hurdles, when cost-reduction becomes central to the healthcare provider business model, when clinical trials and commercialization costs for medical devices and biotechnology products spiral through the roof, and when exit returns are compressed by general economic conditions and the decline of the IPO market?
Venture capital funding for early stage life science companies markedly contracts. In fact, venture capital funding for these companies declined consistently over the last few years. Even if federal grant funding for basic research increases, there will still remain the proverbial "valley of death" in funding the necessary first steps of translating research into products and ideas into companies. The emerging life sciences company must find a bridge to the development and commercialization of new life-saving technologies.
back to top
---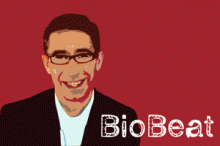 Not that long ago, biotech executives weren't sure who to call on Wall Street, or whether anyone would answer the phone. In late 2008 and early 2009, nobody could say for sure who would still be around in a couple years to supply capital to aspiring drugmakers.
Partly inspired by all the recent election-year reflection, I decided to look back at what biotech executives were saying about the financial crisis during some of the darker moments in January 2009. It was a scary time for the industry. Check this comment from an interview with Richard Pops, the CEO of Alkermes (NASDAQ: ALKS) at the JP Morgan Healthcare Conference that year:
back to top
---
In This Issue
About BHI
BioHealth Innovation (BHI) is a regionally-oriented, private-public partnership functioning as an innovation intermediary focused on commercializing market-relevant biohealth innovations and increasing access to early-stage funding in Maryland.
Nov 27th, 2012, 8:30am – University of Maryland, College Park
---
Newsletter designed and distributed by:
The information contained in this website and newsletters is for general information purposes only. The information is provided by BioHealth Innovation via its newsletters, but not written or endorsed in any way by BioHealth Innovation unless otherwise noted. While we endeavor to keep the information up to date and correct, we make no representations or warranties of any kind, express or implied, about the completeness, accuracy, reliability, suitability or availability with respect to the website or the information, products, services, or related graphics contained on the website for any purpose. Any reliance you place on such information is therefore strictly at your own risk.