Scott Carmer (BHI Board Chair), Jerry Parrott, and Rich Bendis (BHI CEO)
On January 24th, 2013 BioHealth Innovation, Inc. (BHI) recognized Jerry Parrott, formerly with Human Genome Sciences, for his contributions as a BHI Founding Board member. He served on the board from 2011 to 2013 and will continue to remain active on BHI's Commercial Relevance Advisory Board (CRAB). We thank Jerry for his service and look forward to a long lasting relationship.
back to top
---
POSITION DESCRIPTION – Entrepreneur-in-Residence
The Entrepreneur-in-Residence (EIR) will lead in the evaluation of early-stage technologies, provide a strategic plan for start-up companies, advise BHI on opportunities for new ventures, and lead the commercial strategy for mature assets. The EIR influences the BHI organization by strategically managing and providing information, intelligence and insights that drive critical business decisions. The EIR will oversee primary and secondary research and will provide strategic recommendations and insights on the direction of potential assets.
back to top
---

Are you interested in or know anybody that is interested in working at the forefront of e-Health? Our partner company Symcat have developed a mobile platform to aid people in identifying their symptoms while matching their data to thousands of other patient records.
Symcat is looking to fill the following positions:
Data Scientist
Marketing Director
Mobile Developer
Ruby Developer
To apply click here: http://symcat.theresumator.com/apply
back to top
---
Director, Office of Translational Alliances and Coordination
Application Deadline Jan 28th, 2013

The National Heart, Lung, and Blood Institute (NHLBI), National Institutes of Health (NIH) in Bethesda, Maryland is seeking a dynamic, innovative and accomplished biomedical/biotechnology executive with demonstrated scientific and entrepreneurial expertise to provide strategic vision and leadership for the Office of Translational Alliances and Coordination (OTAC). The OTAC is charged with developing, implementing and leading translational research programs that create recognizable commercial value for discoveries and innovations during their gestational stages and facilitating their ultimate translation into new diagnostics, devices, therapeutics and tools. The Office is also charged with identifying emerging areas of translational opportunities, serving as a focal point for extramural researchers for information on NHLBI-wide small business technology development opportunities.
back to top
---

NHLBI Funding and Research Opportunities
The following funding opportunities from the NHLBI or other components of the National Institutes of Health, might be of interest:
NIH Guide Notices:
Please note that most links to RFAs, PAs, and Guide Notices will take you to the NIH Web site. RFPs will take you to FedBizOpps. Links to RFPs will not work past their proposal receipt date. Archived versions of RFPs posted on FedBizOpps can be found on the FedBizOpps site using the FedBizOpps search function. Under "Document to Search," select Archived Documents.

back to top
---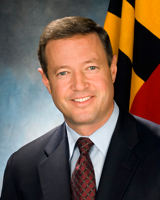 Maryland is looking to build on the success of a biotechnology tax credit to bolster another industry here — cyber security.
Gov. Martin O'Malley proposed in his fiscal 2014 budget a new cyber security tax credit that would set aside $3 million to encourage cyber security companies to expand or set up shop in Maryland.
back to top
---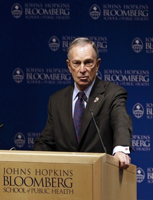 New York Mayor Michael R. Bloomberg has pledged a $350 million gift to Johns Hopkins University to support interdisciplinary research and student financial aid, a commitment that will push his lifetime donations to his alma mater to more than $1 billion, the university announced Saturday.
Hopkins officials said they believe that Bloomberg will become the first person to reach the $1 billion level of giving to a single U.S. institution of higher education — an assertion that's hard to verify because many donors give anonymously to universities. It is also difficult to compare the dollar value of modern donations to those in earlier eras.
back to top
---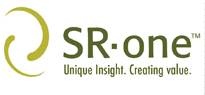 Venture capital firm SR One has launched "OneStart," its first business plan competition, in association with Oxbridge Biotech Roundtable and Stevenage Bioscience Catalyst. OneStart is designed to inspire and encourage its participants to become the next generation of European bio- entrepreneurs. The £100,000 winner-takes-all prize will be the largest of its kind in the world. Uniquely, OneStart will actively connect individuals from a range of institutions and backgrounds.
OneStart is open to aspiring life science entrepreneurs age 35 and younger who are studying or working in Europe. The competition will be run in stages and cover four tracks: drug discovery, medical devices, diagnostics and health information technology. The competition will team up those who have developed a technology or idea, such as academics, with individuals who have complementary backgrounds and skills, e.g. business school students, or young professionals from pharma or biotech.
back to top
---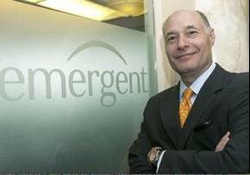 Emergent BioSolutions Inc., a pharmaceutical company, has initiated the Phase II clinical trial for NuThrax or AV7909, with the dosing of the first subject.
NuThrax, a next generation vaccine being developed as part of Emergent's anthrax franchise, consists of Anthrax Vaccine Adsorbed in combination with a novel immune stimulatory adjuvant, CPG 7909.
back to top
---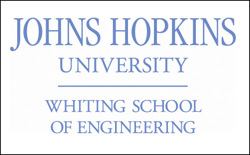 Johns Hopkins University Whiting School of Engineering is collaborating with universities around the country on a project to create robots that work more efficiently with people. The National Science Foundation has funded the four-year, $3.5-million human-robot interaction research project, part of the National Robotics Initiative, a federal effort.
"In the world of robotics, there are two natural extremes: the completely autonomous robot and the fully technically-operated robot," says Gregory Hager, chair of the computer science department at the engineering school.
back to top
---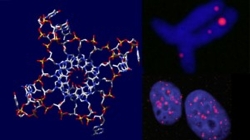 In 1953, Cambridge researchers Watson and Crick published a paper describing the interweaving 'double helix' DNA structure – the chemical code for all life.
Now, in the year of that scientific landmark's 60th Anniversary, Cambridge researchers have published a paper proving that four-stranded 'quadruple helix' DNA structures – known as G-quadruplexes – also exist within the human genome. They form in regions of DNA that are rich in the building block guanine, usually abbreviated to 'G'.
back to top
---
District-based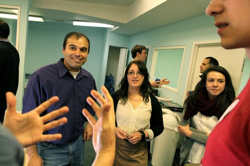 Acceleprise, a business accelerator program for companies that sell technology or services to other companies or organizations, is expanding in an effort to serve more start-ups and raise its national profile.
Started last spring, the program is the brainchild of managing partner Sean Glass and partners Allen Gannett and Collin Gutman. In addition to a $30,000 investment, participating start-ups spend several months honing business models and products at the Acceleprise office.
back to top
---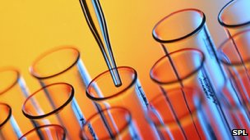 A £50m venture capital fund focusing on early-stage life science and health technology companies has been launched in Scotland.
Rock Spring Ventures said it had already secured commitments worth more than £25m from a range of investors.
Backers include the universities of Glasgow, Edinburgh and Aberdeen.
back to top
---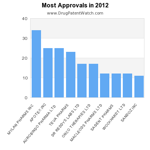 You might be surprised to find out which companies lead pharmaceutical industry drug approvals. This infographic from DrugPatentWatch shows that Mylan, Aurobindo, and Apotex led 2012 drug approvals. What some readers may find surprising is the relative absence of branded pharmaceutical firms from this list.
back to top
---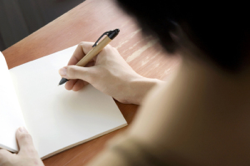 It may just be early adopter tech types who log every step they take or calorie they burn using Fitbits, Nike Fuelbands, and other devices, but that hardly means they're the only ones who track their health.
About 7 in 10 American adults told the Pew Internet & American Life Project that they track a health indicator like weight, diet, exercise or a symptom. But despite growing buzz around the "quantified self" movement and the explosion of gadgets and apps that help people measure and analyze everything from their activity and sleep patterns to blood glucose levels and other vital signs, just a small slice of health trackers rely on high tech devices.
back to top
---