BeneVir Biopharm, Inc., a biotechnology company developing a pipeline of cancer immunotherapies, today announced it closed a Series A investment round with Pansend, LLC, an indirect wholly owned subsidiary of HC2 Holdings, Inc. (OTCQB: HCHC).
BeneVir's core technology was licensed from New York University (NYU) and originally developed by Ian J. Mohr, Ph.D., NYU Langone Medical Center.
back to top
---

The Life Sciences Impact Grant Program was created in 2014 to provide financial assistance to life science employers who retain jobs and to stimulate the organic growth of life sciences in Montgomery County.
The Department of Economic Development will award grants in the amount of between $5,000 and $25,000 to 5-7 life sciences companies, enabling them to advance a business development/product development goal.
back to top
---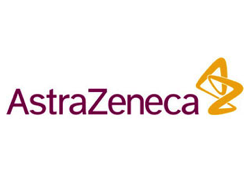 British drugmaker AstraZeneca is doubling down on Maryland, spending $200 million to expand its Frederick manufacturing facility a year after shifting hundreds of out-of-state jobs to Montgomery County.
back to top
---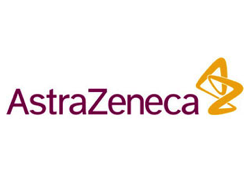 Drug giant AstraZeneca will expand its biologics manufacturing center in Frederick and add hundreds of jobs to its operations there.
The drug giant will spend more than $200 million to increase production capacity. MedImmune, AstraZeneca's biologics research and development arm, has more than 120 drugs in its research pipeline, including more than 30 in clinical development. AstraZeneca says the expansion will support its research.
back to top
---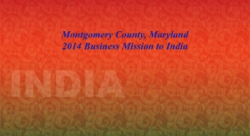 Local companies, along with County Executive Leggett, are exploring incredible international business opportunities in the Indian market as part of the County's business mission to India November 13 through 22. Read the press release to learn more.
back to top
---

The Tech Council of Maryland (TCM), Maryland's largest technology trade association for life science and technology, today announced that it will honor former Lockheed Martin Corporation Chairman and CEO Norman Augustine, MedImmune, Inc. Founder Dr. Wayne Hockmeyer and University System of Maryland Chancellor William Kirwan with its 2015 Lifetime Achievement Awards. The awards will be presented during TCM's Lifetime Achievement Gala, February 19, 2015.
back to top
---

Baltimore biotech firm Noxilizer Inc. is expanding its footprint at the University of Maryland BioPark to meet growing demand from clients.
Noxilizer developed a medical sterilization system that uses nitrogen dioxide, a faster alternative to traditional methods. The company added about 5,000 square feet to its sterilization space to accommodate a growing interest in its contract sterilization services. The company's sterilization lab now takes up about 16,00 square feet — the entire basement at 801 W. Baltimore Street.
back to top
---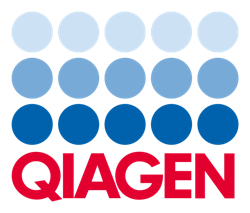 Protagen AG announced that it has entered into a long-term collaboration agreement with QIAGEN targeting the development of novel protein-based companion diagnostics for autoimmune disorders. Under the terms of the agreement, QIAGEN will gain access to the proprietary SeroTag® technology platform of Protagen, which enables the discovery and validation of novel protein-based marker panels. Such markers hold great promise for the development into companion diagnostics to guide treatment decisions in various autoimmune disorders. Financial details of the collaboration were not disclosed.
back to top
---

Two University System of Maryland schools are turning investor.
University of Maryland, Baltimore, and University of Maryland, College Park plan to invest up to $500,000 each in Maryland-based startups that use technology licensed from the universities.
back to top
---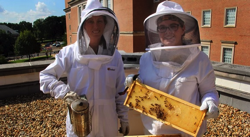 What do beekeepers, marching band members, engineers and choir singers all have in common? They all raised money for various projects through Launch UMD, a new crowdfunding platform at the University of Maryland, College Park.
(Screenshot courtesy of launch.umd.edu)
back to top
---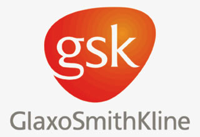 Britain's GlaxoSmithKline (GSK.L) has asked its shareholders to vote at a meeting on Dec. 18 on its proposed major deal with Switzerland's Novartis (NOVN.VX), which will see the two pharmaceutical group trade more than $20 billion of assets.
back to top
---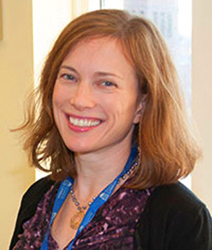 Myron M. Levine, MD, DTPH, director of the University of Maryland School of Medicine Center for Vaccine Development (CVD), and Dean E. Albert Reece, MD, PhD, MBA, announced today the start of a clinical trial in Baltimore to evaluate different dosage levels of a promising experimental Ebola vaccine developed by the Vaccine Research Center (VRC) of the National Institute of Allergy and Infectious Diseases (NIAID), part of the National Institutes of Health, and GlaxoSmithKline (GSK
back to top
---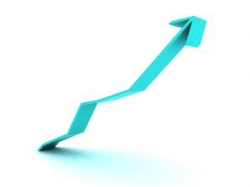 There are presently massive shifts occurring in the competitive global landscape of health, and particularly in the life sciences. As we approach 2015, it is imperative that leaders in the health space understand the trends and shifts happening around them, not only in the US, but also in international markets, cities and service lines.
back to top
---

Surgery is an art form for Johns Hopkins surgeon Dr. Amir Dorafshar, who on a November morning spent four hours smoothing the point out of a child's skull.
The procedure, needed to allow the 18-month old's brain to grow properly and avoid developmental disorders, requires taking apart the skull in pieces, then putting it back together.
back to top
---

Few businesses owned by venture capital firms have been awarded Small Business Innovation Research awards since this program was opened to them two years ago.
Through the SBIR program, 11 federal agencies spend at least 2.8 percent of their outside research budgets with small businesses. Only two of these agencies — the National Institutes of Health and the Advanced Research Projects Agency-Energy — have allowed VC-owned businesses to compete for SBIR awards, according to a new Government Accountability Office study.
back to top
---

A Johns Hopkins biomedical engineering student team has placed second in the undergraduate division of the Collegiate Inventors Competition for its AccuSpine probe, marking the third consecutive year that a Johns Hopkins team has been awarded a top prize in this challenge.
back to top
---

The president of the University of Maryland University College, rejecting a recommendation from an outside committee, has decided he won't ask the state to let the university convert to a private nonprofit institution or break away from the University System of Maryland.
back to top
---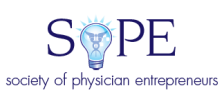 Wednesday, December 10, 2014 from 6:00 PM to 8:00 PM (EST), Rockville, Maryland
Climbing the Regulatory Summit: Insights into developing the Best Regulatory Pathway for your Venture and Methods of Designing an Efficient and Productive Clinical Trial
An absolutely essential exercise in any healthcare or life science start-up is to determine the optimal regulatory pathway and the most efficient clinical trial design. Come and hear the experts before you go spending those scarce resources!
back to top
---

Are you an established public company looking to impress investors with your company's latest developments, or a late-stage private company hoping to make the valuable connections needed to take your product to the next phase? Nominate your company to be the Buzz of BIO at the 2015 CEO & Investor Conference!
Ten biotechs will be nominated in each of two categories, "Most Distinguished Public Company" and "Most Promising Private Company." Only 20 nominations will be accepted in total, and must be submitted by 5:00pm ET, November 21, 2014. All nominations are subject to review.
back to top
---

The angel investor market in Q1,2 2014 showed signs that the five year moderate growth has continued in the first half of 2014. Total investments in Q1,2 2014 were $10.1 billion, an increase of 4.1% over Q1,2 2013, according to the Center for Venture Research at the University of New Hampshire. A total of 30,270 entrepreneurial ventures received angel funding in Q1,2 2014, a 5.9% increase from Q1,2 2013, and the number of active investors in Q1,2 2014 was 143,140 individuals, an increase of 6.1% from Q1,2 2013. The increase in total dollars and the larger increase in total investments (deals) resulted in a deal size of $332,120 in Q1,2 2014, a decline from the deal size in Q1,2 2013 of $337,850. These data indicate that angels remain major players in this investment class and at valuations similar to Q1,2 2013. The market exhibited a sustained growth pattern over a five year period and the angel market has now recovered from the correction in 2008.
back to top
---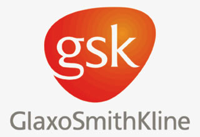 Big pharma companies are making greater efforts to improve access to medicines in the developing world, but corruption and intellectual property (IP) issues are areas of concern, says a new report.
The biannual Access To Medicines Index (ATMI) - which is funded by the Bill & Melinda Gates Foundation and the UK and Dutch governments - puts GlaxoSmithKline at the top of its rankings in 2014 for the fourth time, followed by Novo Nordisk and Johnson & Johnson.
back to top
---

As part of ongoing research into national healthcare spending, the Deloitte Center For Health Solutions recently published their findings based on health data from 2012. According to the new report, there's an additional amount of healthcare consumer spending that isn't included in the federal calculations (often referred to as the National Healthcare Expenditure or just NHE). The new Deloitte calculations represent out‒of‒pocket expenses by consumers and amount to an additional $672 billion for 2012. By Deloitte's accounting, this additional amount puts the NHE for 2012 at $3.46 trillion.
back to top
---

As the sound of pile driver at the Edward St. John's Learning and Teaching Center construction site boomed across Campus Drive, officials broke ground Friday morning on another project: a bioengineering building aimed at forwarding research in a relatively new field.
back to top
---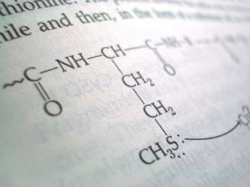 Digital technologies such as electronic medical records, mobile devices, and analytics offer the potential to transform health care. Whether it's a patient using her smartphone to better manage her diabetes, a provider monitoring a patient for arrhythmia remotely, or an electronic health-record system alerting a clinician of a potential drug allergy, digital technologies can create meaningful value for patients and practitioners alike. Yet there are significant barriers to the development and adoption of such technologies that academic medical centers are uniquely positioned to overcome.
back to top
---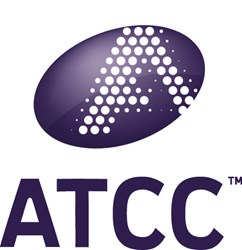 ATCC, the premier global biological materials resource and standards organization, is pleased to announce that Ralph Koch has joined ATCC as the Senior Vice President of Finance and Administration/Chief Financial Officer and Dr. James Kramer has joined as the Vice President of Operations.
ATCC has a reputation for delivering high quality biomaterials and services to support scientific research and breakthroughs that improve the health of global populations.
back to top
---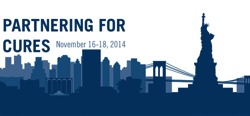 That was the theme when medical thought leaders converged on New York City recently for the Faster Cures Center of the Milken Institute's "Partnering for Cures" conference where Fox News' own Dr. Manny Alvarez was a panel moderator.
back to top
---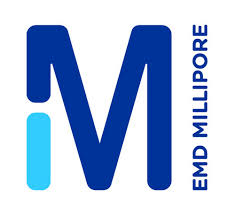 Unlock your molecule's potential with the help of EMD Millipore's Emerging Biotech Grant Program
At EMD Millipore, it's our goal to help advance lifesaving drugs to market. We understand the challenges that emerging biotech companies face in their quest to quickly push the next generation of drugs to market. We want to help you succeed.
back to top
---

In perhaps yet another sign of the expanding role of retail healthcare, CVS Health said it is opening a new Digital Innovation Hub on Boston that will serve as a central hub for the Rhode Island-based pharmacy's digital health team.
back to top
---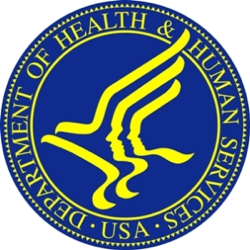 The Department of Health and Human Services has expanded its entrepreneurs-in-residence program with new partners who will work with agency employees on various projects over a 12-month period.
back to top
---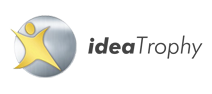 Now through December 1st, 2014, Freudenberg will be hosting a contest in the area of smart surface technology for medical devices (preferably silicone based). Share your new product or business idea for the opportunity to launch a successful and innovative startup business in cooperation with Freudenberg.
back to top
---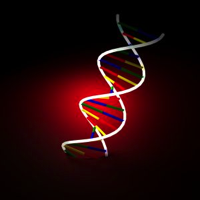 Ten years ago, scientists discovered that some people are naturally missing working copies of a gene known as PCSK9. The consequences of the mutation were extraordinary. These people, including a Texas fitness instructor, a woman from Zimbabwe, and a 49-year-old Frenchman, had almost no bad cholesterol in their blood. Otherwise, they were perfectly normal.
back to top
---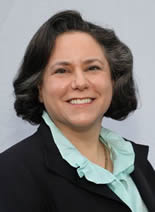 In the "Mystery of Capital," Peruvian economist Hernando de Soto famously writes about the need to convert assets into capital for creation of social and economic value in developing countries and economies in transition, noting: "Any asset whose economic and social aspects are not fixed in a formal property system is extremely hard to move in the market." While de Soto is describing the need to legalize informal property systems, this is equally true with respect to BRICS and other countries seeking to unlock capital resources for R&D intensive start-ups, also known as Micro, Small and Medium Enterprises (MSMEs).
back to top
---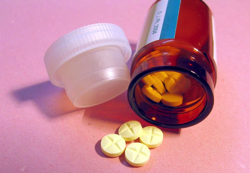 The US healthcare industry is undergoing a major transformation as healthcare reform encourages consumers to play a far more active decision-making role. Yet despite this traditionally business-to-business industry moving quickly to a business-to-consumer model, companies have been slow to join the digital movement. Unlike successful B2C companies in other industries—which offer mobile solutions, provide personalized product recommendations, and empower customer-service agents with a 360-degree view of the customer—most healthcare providers and payors are lagging, as are pharmaceutical companies and medical-device manufacturers.
back to top
---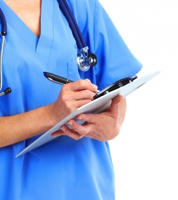 More than half of all healthcare practitioners, or 57 percent, said that on "most days" they feel more attached to computers than their patients, according to a recent survey conducted at the Integrative Health and Medicine conference.
back to top
---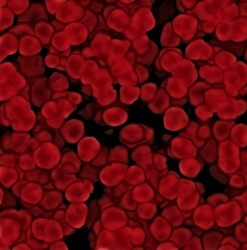 Patients and doctors often don't know if surgery to remove cancerous tissue was successful until scans are performed months later. A new kind of nanoparticle could show patients if they're in the clear much earlier.
The nanoparticles—dubbed nanoflares—attach themselves to individual cancer cells in a blood sample and then glow, allowing cancerous cells to be detected and sorted with the help of a laser.
back to top
---