Northwest Biotherapeutics, Inc. (NASDAQ: NWBO), a biotechnology company developing DCVax® personalized immune therapies for solid tumor cancers, has completed an underwritten public offering of 4,895,834 units at a public offering price of $4.80 per unit, resulting in gross proceeds of $23,500,000. Northwest also announced today that the underwriter has exercised in full its option to purchase an additional 734,374 units to cover over-allotments. Exercise of the over-allotment option increases the gross proceeds to the Company to $27,025,000.
Each unit consists of one share of common stock, and a warrant to purchase 0.5 shares of common stock at an exercise price of $6.00 per share. The warrants are immediately exercisable and expire on the fifth anniversary of the date of issuance. The shares of common stock and warrants are immediately separable and will be issued separately.
back to top
---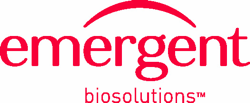 Emergent BioSolutions Inc.'s U.S. Health and Human Services contract to help produce flu vaccines in the event of a pandemic are key to the firm's expansion, Chief Financial Officer Robert G. Kramer says.
The Baltimore Development Corp. on Wednesday confirmed that it is offering a second $250,000 new job creation tax incentive to Emergent.
back to top
---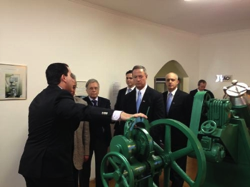 On a trade mission to Brazil, Governor Martin O'Malley today announced that Brace Pharmaceuticals, an investment company created by EMS S/A, Brazil's largest domestic pharmaceutical company, has opened its U.S. headquarters in Montgomery County and plans to invest $200 million into the new operation. The company, which is located in the Rockville Innovation Center, is focused on the late stage clinical development of pharmaceutical products with the potential for near-term commercialization. Brace invests in research and development companies' efforts to successfully complete their clinical trials and seek FDA marketing approval. Brace recently entered into its first venture investment in a U.S. company with Gliknik, a Baltimore-based biopharmaceutical company that is creating new therapies for cancer and immune disorders. The announcement came after Governor O'Malley visited EMS headquarters near Sao Paulo and met with the company's owner and Chairman, Carlos Sanchez and its Vice President of Strategy & Operations, Vinzenz Plorer, a member of the Maryland delegation to Brazil.
back to top
---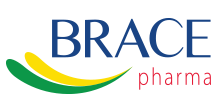 Brace Pharmaceuticals Inc., an arm of Brazilian pharma company EMS S/A, has established its U.S. headquarters in Rockville and will invest $200 million in the operation, the O'Malley administration said Tuesday.
Brace, based out of the Rockville Innovation Center, bills itself as an "investment company" focused on developing and commercializing late-stage clinical products. It is a backer of Baltimore-based biotech Gliknik.
back to top
---

Noble Life Sciences (Gaithersburg, MD) announced today that the company has been awarded a Technology Commercialization Fund (TCF) grant of $100,000 from the Maryland Technology Development Corporation (TEDCO). The grant will be used to develop assays to determine the effect of cancer treatments on metastatic cells derived directly from patients. Metastasis-initiating tumor cells isolated from the blood of cancer patients will be used to assay the activity of drugs both in culture and in novel metastatic mouse models developed using these invasive circulating tumor cells (CTCs).
Dr. Stephen Horrigan, Chief Scientific Officer of Noble Life Sciences, noted, "In over 90% of cancer deaths, metastasis, not the primary tumor, is responsible. Yet virtually all cancer drug development testing is based on activity in primary tumors. The development of these metastasis-associated assays will enable us to offer highly innovative services to clients who are developing novel therapeutic drugs, in particular those that target metastatic cancers and cancer stem cells. One goal of our development effort will be to demonstrate the ability to test ex vivo the sensitivity and resistance of metastasis-initiating invasive CTCs to candidate drugs. A second goal will be to create patient-derived metastasis mouse (PDM mouse) models thereby establishing mouse avatars for preclinical testing of human metastatic tumors."
back to top
---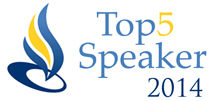 BHI President & CEO Rich Bendis has been nominated again as a top speaker in the Innovation / Creativity category.
back to top
---

Funding and Research Opportunities
The following funding opportunity announcements from the NHLBI or other components of the National Institutes of Health, might be of interest:
NIH Guide Notice:
Requests for Applications (RFA):
Please note that most links to RFAs, PAs, and Guide Notices will take you to the NIH Web site. RFPs will take you to FedBizOpps. Links to RFPs will not work past their proposal receipt date. Archived versions of RFPs posted on FedBizOpps can be found on the FedBizOpps site using the FedBizOpps search function. Under "Document to Search," select Archived Documents.
back to top
---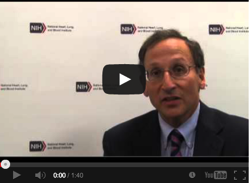 When you speak with Dr. Joseph Loscalzo about the new Boston Biomedical Innovation Center, you can't help but get excited about the prospects of enhancing the health of the nation by promoting greater commercialization of NIH-funded discovery science.
"We have all the people we need to make it work. We have all the resources now in hand that we need to make it work. So I think that we are in a very unique situation to prove that this concept is a valid one for the future development of technologies that spring from what the NIH supported over the years as basic investigation that can now be applied to patient care."
back to top
---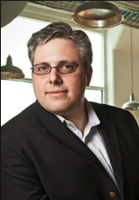 It's not uncommon for startups to fail, but DreamIt Health's Managing Director Elliot Menschik and Psilos Group cofounder Lisa Suennen have noticed that some failures are more common than others. Specifically, the two investors said a poorly set up team or a startup that isn't willing to change with technology leads to problems later on.
While Menschik focuses primarily on early stage startups at DreamIt Health, Suennen's firm generally invests around $20 million in late stage startups. Still, the investors noted that failures of startups had similarities across the board.
back to top
---

The Tech Council of Maryland (TCM), Maryland's largest trade association for technology and life science companies, today announced that it has partnered with Year Up National Capital Region (NCR) in a workforce development initiative designed to address the need of Maryland employers for skilled technical workers and provide urban young adults with the skills, experience and support they need to flourish in science, technology, engineering and math (STEM) careers. Together the groups will host quarterly Workforce Development Roundtable discussions with TCM constituents in the region to discuss workforce initiatives, the first of which is scheduled for January 8 from 7:30 a.m. to 9:15 a.m.
"We welcome the opportunity to work with Year Up NCR to identify ways we can create a more robust pipeline of enthusiastic young adults seeking careers in the technology industry, who will meet our members' growing demand for skilled workers," said Philip Schiff, TCM's CEO. "Year Up's experience in empowering young adults with marketable skills and other opportunities will be valuable as we work together to consider the training, recruitment tactics, diversity programs, internships and employer/higher education partnerships required to build a competitive workforce."
back to top
---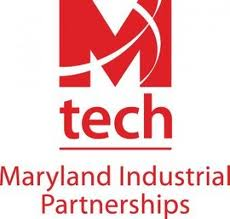 Maryland Industrial Partnerships (MIPS) promotes the development and commercialization of products and processes through industry/university research partnerships. MIPS provides matching funds to help Maryland companies pay for the university research. Projects are initiated by the companies to meet their own research and development goals.
The Life Sciences Manager is responsible for connecting Maryland companies to faculty and researchers in University System of Maryland institutions, plus St. Mary's College of Maryland, and Morgan State University to address corporate technology development needs. The Manager facilitates the creation of academic-industrial R&D partnerships through the MIPS program, with a particular emphasis on biotechnology, medical and other life sciences. The Manager evaluates proposals on an ongoing basis and acts as a technical coordinator for the MIPS program by identifying the technical reviewers for proposals. Additionally, the Manager coordinates the economic development reviews on MIPS proposals and implements existing MIPS concepts, processes, tools and other procedures necessary to evaluate and monitor ongoing projects, and develop improved capabilities therein.
back to top
---

A Johns Hopkins undergraduate biomedical engineering student team headed by Indian American Piyush Poddar that devised a two-part system to improve the way life-saving shocks are delivered to hearts earned first prize in the undergraduate division of a national Collegiate Inventors Competition.
Winners in the Collegiate Inventors Competition, conducted by Invent Now and the National Inventors Hall of Fame, were announced Nov. 12 after the finalist teams presented their projects to contest judges at the United States Patent and Trademark Office in Alexandria, Va.
back to top
---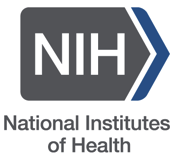 FRANCIS S. Collins, director of the National Institutes of Health (NIH), has been distributing a chart that shows the success rate of grant applications to NIH for scientific research. While the rate was about 30 percent as recently as a decade ago, it has plunged to about 15 percent, which Dr. Collins says is the lowest in history. One reason for this is that more applicants are seeking funds, but the budget squeeze also is to blame. Dr. Collins is worried that the low success rate will cause young scientists and researchers to abandon the laboratory for other careers or to take their talents and ideas to other countries.
back to top
---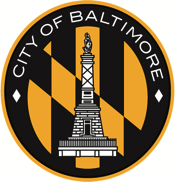 Baltimore has hired an Austin, Texas-based firm to develop an economic development strategic plan for the city.
The contract with AngelouEconomics which is not expected to exceed $167,500, will be paid for by the Baltimore Development Corp. Signed on Sept. 15, the contract is slated to expire at the end of March 2014, said Joann Logan, a BDC spokeswoman.
back to top
---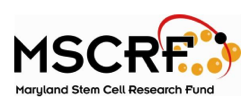 Each year, the State of Maryland continues to lead advancements and best practices in U.S. stem cell research through the Maryland Stem Cell Research Fund (MSCRF). To celebrate and share the most current research coming out of the state, more than 350 scientists, researchers, bioethicists, patient advocates, government officials and members of the public came together today to attend the Sixth Annual Maryland Stem Cell Research Symposium at Johns Hopkins University School of Medicine Campus in Baltimore. Hosted by The Maryland Stem Cell Research Commission (Commission), the event delivered plenary sessions, concurrent presentations, more than 100 poster exhibits and 20 comprehensive scientific presentations on stem cell studies presented by Maryland researchers.
back to top
---

Lockheed Martin Corp. will formally open on Wednesday a Center for Health Innovation in Baltimore County to help the defense contractor delve deeper into the health care industry. The center, located within Lockheed's offices on Lord Baltimore Drive near Woodlawn, will serve as a hub for Lockheed's growing health care technology business.
The center will house existing technologies used by health care industry clients and serve as a place to develop new tools to address the industry's needs.
back to top
---
The state of Maryland and NASA's Goddard Space Flight Center in Greenbelt, Md., have embarked on a new partnership effort, the main goal of which is to attract high technology companies to Maryland, which in turn will enable both future missions of NASA and the economic future of Maryland.
The agreement, signed by U.S. Sen. Barbara Mikulski, Maryland Gov. Martin O'Malley and Goddard Space Flight Center Director Chris Scolese will help in several ways. Goddard will obtain specialized skills and technologies needed for its numerous mission applications. It will help the center engage in technical exchanges with local tech companies regarding new trends, theories, techniques, and problems in aerospace technology. And finally, it will provide an opportunity for the development of local educational and labor resources specific to Goddard's needs.
back to top
---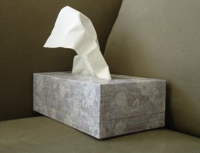 Flu or influenza (caused by influenza virus) is a miserable experience as it daunts the victim with countless sneezes, head aches and fever.
Flu develops when tiny droplets coughed or sneezed into the air by an infected person are inhaled by an uninfected person. Flu is often confused with common cold. But, they are different, though certain flu symptoms are the same. According to the University of Maryland Medical Center, fever and muscle pain associated with flu goes away with prevention and treatment in a day or two, however, fatigue may last for a week.
back to top
---

Few companies watch their bottom line with more anxiety than startup firms, but the ones who want to move into a new business accelerator in Columbia will need to think beyond revenue and expenses.
Howard County's Conscious Venture Lab is on the hunt for fledgling companies practicing a form of what's often called responsible or sustainable capitalism — businesses with aims that include but aren't limited to profits. The accelerator's organizers want firms that consider not just shareholders in their decisions but also a broad range of other "stakeholders" such as employees, suppliers and the environment.
back to top
---

GlaxoSmithKline has announced the formation of a consortium comprised of "six internationally-renowned comprehensive cancer centres", three in North Americva and three in Europe.
In forming the Oncology Clinical and Translational Consortium (OCTC), GSK says it will benefit from the partners' expertise in preclinical, translational and clinical development of novel anticancer therapeutics including kinase inhibitors, epigenome modulating compounds and immunotherapies. In return, the centres will have access to studies with GSK's early-stage cancer pipeline "and opportunities to advance the next generation of novel oncology therapeutics".
back to top
---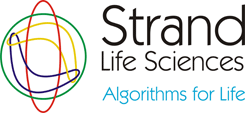 Strand Life Sciences Private Limited, a global life sciences company headquartered in Bangalore, is collaborating with the San Francisco Bay Area based El Camino Hospital to locate a Strand Center for Genomics and Personalized Medicine at the Genomic Medicine Institute of the El Camino Hospital to accelerate the adoption of next generation sequencing based research panels and counseling services by the physicians at the Hospital and its partner clinics.
A Letter of Understanding was signed on Wednesday December 4th by Dr. Vijay Chandru, Chairman and Chief Executive Officer, Strand Life Sciences and Dr. Eric A. Pifer, Chief Medical Officer of El Camino Hospital. This signals the start of a collaborative effort to bring advanced genomic tests in cardiology, oncology, pharmaco-genomics and personalized medicine to the community served by the El Camino Hospital, a community that has traditionally been an early adopter of high technology solutions.
back to top
---

Part of moving forward and progressing with health IT initiatives involves proactively setting new goals and establishing a roadmap for the future. The Workgroup for Electronic Data Interchange Foundation has taken this to task by releasing its 2013 report that puts forth recommendations for the health IT industry over the next decade.
Report officials outline 10 recommendations in four critical areas of focus including patient engagement, payment models, data exchange and interoperability and innovative encounter models.
back to top
---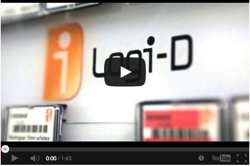 Less than 10 percent of hospitals have warmed up to RFID technology. That's the assessment of Mark Roberti, the founder and editor of RFID Journal, so it's very much an emerging trend in healthcare. The idea is that by using resources more effectively, hospital staff can spend less time running around trying to find medical supplies and more time with patients.
"The reason why healthcare costs are so high is hospitals keep buying things they already have and waste money," Roberti said at a conference organized by his Journal which focused on RFID in Healthcare. Hospitals have been so focused on the priority of saving lives that they have been slow to adopt technology that saves money.
back to top
---

ZocDoc dug into America's "largest database of patient behavior" to discover the top patient trends of 2013.
ZocDoc makes it easy for people to book doctors appointments through its online booking service. More than 4 million patients use ZocDoc every month, and their interactions provide a wealth of data and insights that were never available before.
back to top
---

Each year, nearly $100 billion is spent in the United States on healthcare related research, with an increasing proportion of the breakthrough research being carried out in academic medical centers. While continued medical progress relies on enhanced academic-industry collaboration, the information available on the academic commercialization system function across these institutions is not uniform and often difficult to access.
The Medical Innovation Playbook is the first-ever comprehensive study of technological innovation and commercialization at the nation's top healthcare centers.
back to top
---

As aging populations put a strain on cash-strapped governments, chronic illness and rare disease prevention is taking centre stage in healthcare. To meet new levels of demand, the sector is ramping up its innovative capacity through collaborations. But harnessing the disruptive potential of these partnerships is still very much a work in progress, according to participants of the INSEAD Healthcare Alumni Summit in Zurich in October this year.
Collaborations are widely seen by the sector as crucial to raise extra finance amid a credit crunch, share risk, boost research productivity, discover new therapies – and ultimately to reinvent the way healthcare is delivered. So large and small pharma companies, hospitals, pharmacy chains, venture capital firms, IT consultants, and academia are forming an array of partnerships.
back to top
---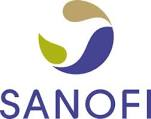 Today, Sanofi US launched its second Partners in Patient Health (PiPH) Innovation Challenge: Collaborate | Innovate, which will award $100,000 to the winning team. This year's theme is "Co-Creating for Breakthroughs: Moving toward a collaborative research and development ecosystem." The Challenge calls on non-profit patient, provider and professional associations to partner with other associations and/or academic institutions to propose new approaches which translate patient insights into improvements in the drug development process.
A treatment breakthrough can cost billions of dollars and decades of time to research. Patient organizations are in the position of helping patients and their constituents to play an important role in research and development (R&D). Patient involvement in the entire process can lead to improvements in efficiency and effectiveness of industry efforts in developing new therapies.
back to top
---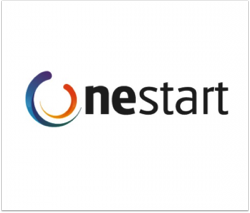 The OneStart Americas competition, a partnership between Oxbridge Biotech Roundtable and SR One, the venture capital arm of GlaxoSmithKline, officially launched on November 4 at UCSF. The kick-off event was followed by similar events held this month in Los Angeles, San Diego and Boston.
OneStart Americas invites individuals or teams of burgeoning life science entrepreneurs under 36 years of age to apply in one of four tracks: drug discovery, medical devices, diagnostics, or health information technology. 35 selected semi-finalists will undergo two-months of extensive mentorship from venture capitalists, pharmaceutical executives, and other entrepreneurs in order to turn their idea into a comprehensive business plan.
back to top
---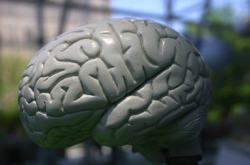 Eight former pro football players learned this year that they have signs of a degenerative brain disorder called chronic traumatic encephalopathy (CTE), a condition linked to depression, dementia, and memory loss. These somber findings were uncovered using a new method of brain imaging that, for the first time, enables researchers to spot signs of the condition in the living brain. Previously CTE could only be identified after a victim died.
The new method could help quantify the risks of repetitive blows to the head (see "Images of a Hard-Hitting Disease" and "Military Brains Donated for Trauma Research"). It could also help future players avoid the degenerative and sometimes lethal condition by limiting their exposure, and it may help scientists develop better protective gear and treatments.
back to top
---

In support of the Christie Administration's commitment to nurturing the growth of emerging technology and biotechnology businesses, the New Jersey Economic Development Authority (EDA) announced that 65 companies have been approved to share the $60 million allocation available through the State's Technology Business Tax Certificate Transfer Program in Fiscal Year 2013.
This competitive program enables technology and biotechnology companies to sell New Jersey tax losses and/or research and development tax credits to raise cash to finance their growth and operations. Since the program was established in 1999, more than 500 businesses have been approved for awards totaling $710 million. Each of the 65 applicants approved this year will receive an estimated $920,000, which is 15 percent more than last year and over double the Fiscal Year 2011 average.
back to top
---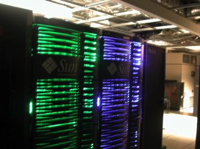 From our genomes to Jawbones, the amount of data about health is exploding. Bringing on top Silicon Valley talent, one NYC hospital is preparing for a future where it can analyze and predict its patients' health needs--and maybe change our understanding of disease.
The office of Jeff Hammerbacher at Mount Sinai's Icahn School of Medicine sits in the middle of one of the most stark economic divides in the nation. To Hammerbacher's south are New York City's posh Upper East Side townhouses. To the north, the barrios of East Harlem.
back to top
---

Technology once used to help helicopters fly better will in the future be used to help patients breathe better.
InnoVital Systems, a spinoff of Beltsville defense contractor Techno-Sciences, will pair its experience developing technology for the military with medical research by MedStar Health and the Cleveland Clinic to create a new medical device. The InVent Diaphragm Assist is an implantable device that can help patients with respiratory illnesses breathe, instead of a ventilator system.
back to top
---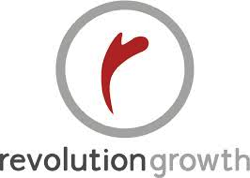 Revolution Growth is investing $22 million in Sweetgreen, an organic salad retail chain launched by three Georgetown grads in 2007 that has since expanded across the District and five states, the company announced Wednesday.
Sweetgreen is a relatively low-tech investment for Revolution Growth, a $450 million fund founded by Steve Case, Donn Davis and Ted Leonsis. Under the deal, Case will join Sweetgreen's board. The funds will go toward national growth in "key markets," as well as building the company's "team and corporate culture, and growing community programs and marketing initiatives," according to a news release.
back to top
---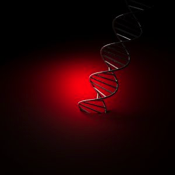 Scientists have been toying for years with creating tiny implants and nanorobots that could carry drugs to certain diseased cells. It is about as targeted as therapy can get, but at this point it's all a bit futuristic.
Within the confines of petri dishes, researchers are still tinkering. A new study is the first to demonstrate that a nanorobot, which the researchers are calling a DNA nanocage, can both encapsulate and release a biomolecule without degrading the cage itself -- and at a size small enough to keep the drugs trapped until they reach the end target.
back to top
---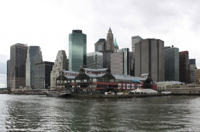 New York has built gleaming new research facilities and lured at least one large drug company, but the city still trails places such as Boston and San Francisco in fostering small companies that experiment with cutting-edge medical treatments.
To help the local biotechnology scene catch up, the Bloomberg administration is working with large pharmaceutical companies and venture capitalists to create a $100 million fund to invest in fledgling life sciences companies.
back to top
---
San Francisco-based Burrill & Company looked like it had beaten the odds a little more than a year ago during a tough time for biotech venture capital firms. Burrill said in a statement that it had put together Burrill Capital Fund IV, with "aggregate capital commitments" of $505 million to invest in drugs, diagnostics, medical devices, healthcare delivery, wellness, and digital health.
Actually, it turns out the fund raised about $200 million. Partly as a result of the size difference, the team responsible for investing the cash has split off from Burrill into a new venture firm called Biomark Capital, Xconomy has learned.
back to top
---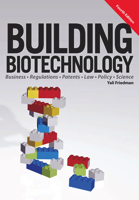 The fourth edition of Building Biotechnology, the premier biotechnology industry primer, is now available.
Building Biotechnology has been adopted by dozens of educational programs, and is on the nightstands of many biotech CEOs. The book covers a broad range of essential knowledge in business, regulations, patents, law, policy, and science.
back to top
---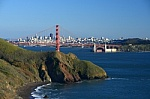 Its image further enhanced by the recent IPO of Twitter, Silicon Valley now stands in many minds as the cutting edge of the American future. Some, on both right and left, believe that the Valley's geeks should reform the nation, and the government, in their image.
Increasingly, the basic meme out of the Valley, and its boosters, is that, as one venture capitalist put it: "We need to run the experiment, to show what a society run by Silicon Valley looks like." The rest of the country, that venture capitalist, Chamath Palihapitiya, recently argued, needs to recognize that "it's becoming excruciatingly, obviously clear to everyone else, that where value is created is no longer in New York, it's no longer in Washington, it's no longer in L.A. It's in San Francisco and the Bay Area."
Image Courtesy of porbital / FreeDigitalPhotos.net
back to top
---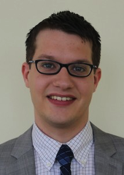 Back in August, I wrote about how the rich and famous were adopting health wearables. But what about the other end of the spectrum? Recent Pew data shows that lower income people are the most likely to have one or more chronic disease, but the least likely to use a health app. Developing mobile health technologies for low income and underserved populations doesn't just have the potential to help those populations — it could also help the entrepreneurs that choose to take advantage of it.
back to top
---